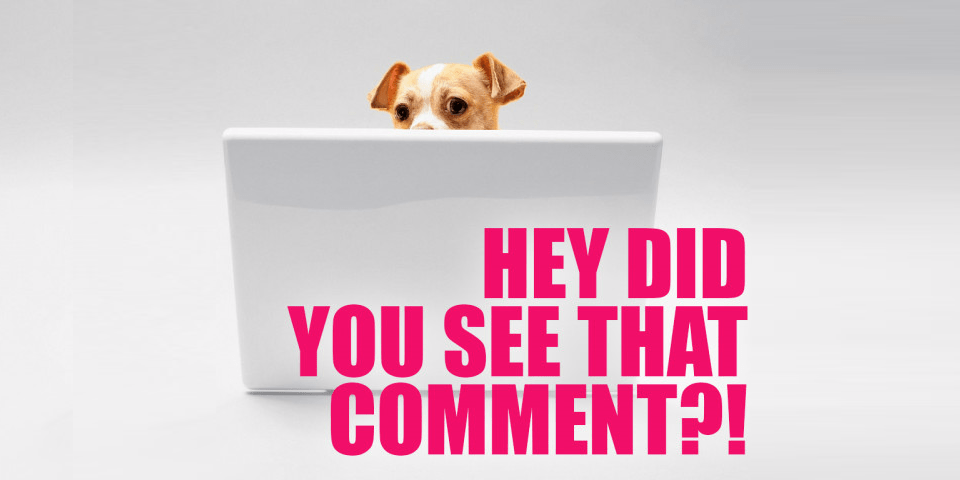 Hi there, you absolute rays of sunshine! Yesterday there was a huge, lovely storm, and today is apparently the day when my laptop has decided to stop connecting to the internet forever and ever amen, so here I am, typing up the Comment Awards on an iPhone! The things we do for love. (Yup, I love you. I've been, uhh, meaning to tell you for awhile now. Ya know, since the last time I told you.)
This week, Reine was all about the hobbies we've shared — and not shared — during quarantine.
Dani Janae's been listening to She's All Fat, a podcast you're probably going to want in your life.
Drew wrote about Hunter Schaefer's special episode of Euphoria, and about finally seeing oneself on screen.
Vanessa reviewed Gabrielle Korn's Everybody (Else) is Perfect, a collection of essays that are as smart as they are very, very gay.
Please read this perfect piece from Natalie: Dee Rees' "Pariah" Will Still Break You Open and Let the Light Shine Through.
Wait. My mom is gay???
And then there were your comments!
---
On Which Among These Is Better: Spindrift or LaCroix:
The Feeling Flat Award to Chandra and msanon: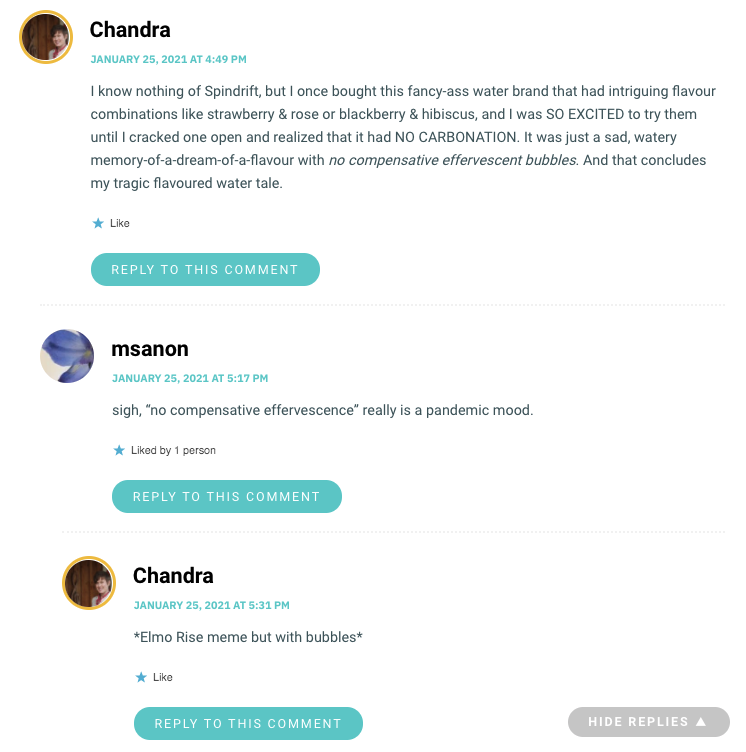 And the Complimentary Award to Kiki:

On "Euphoria" Finally Gives Jules Agency In A Special Episode Co-Written By Hunter Schafer:
The Seen and Unseen Award to Joanie:

On Who Is Newly Out Teen Sensation JoJo Siwa? An Explainer For Those Of Us With No Idea:
The Candyland Award to Ori: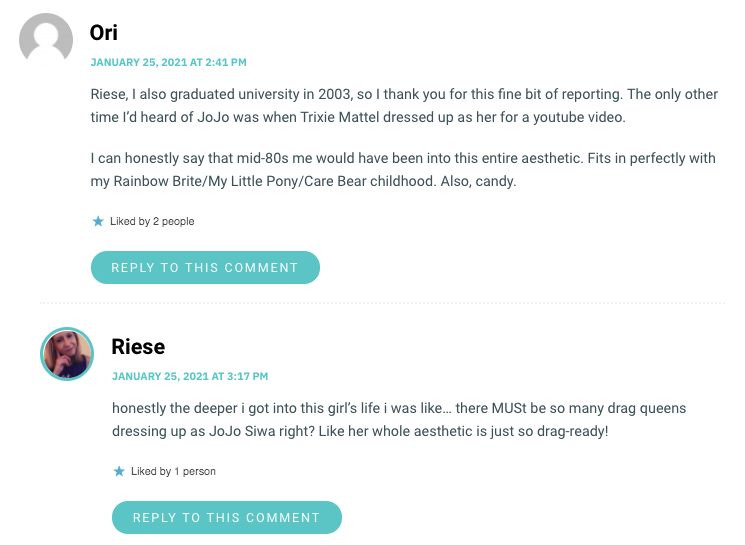 On You Need Help: How Do I Survive My First Breakup to Stay Friends on the Other Side?
The Falling and Flying Award to biensurmacherie and elizabeth: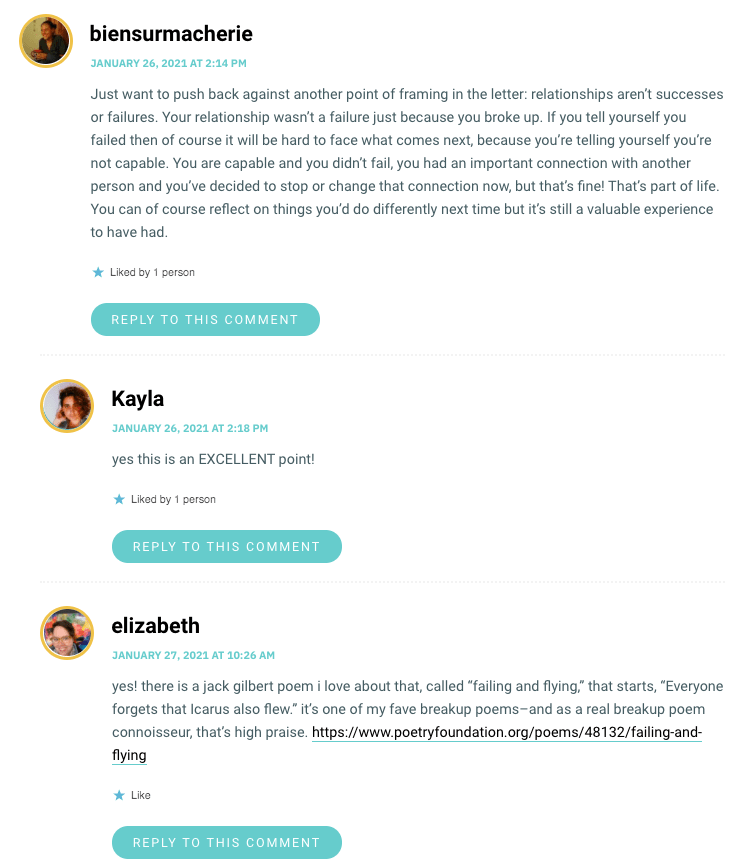 And on Pop Culture Fix: Well and Here's Kristen Stewart as Princess Diana:
The Just One, Di's A Few Award to Stef and Chandra: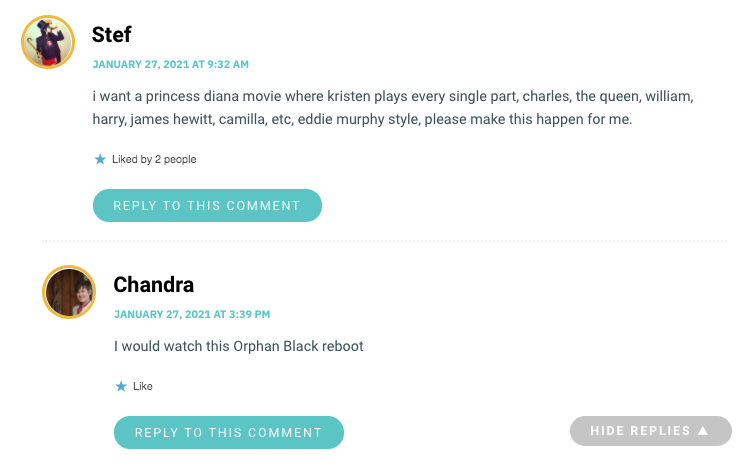 ---
See a comment that needs to be here? Let me know! Tag me [at] queergirl.