On Saturday, 17-year-old social media sensation JoJo Siwa confirmed that yes, indeed, her "Born This Way" lip sync and new Gay Cousin t-shirt was intended to convey her membership in the LGBTQ+ community. She has yet to select a specific label but it does seem certain that the announcement represented her sexual orientation rather than her gender, as she has since clarified, "I always believed that my person was just going to be my person. And if that person happened to be a boy, great, and if that person happened to be a girl, great!" Her announcement has been greeted with incredible fanfare from stars including Todrick Hall, Lil Nas X, Ellen DeGeneres, Paris Hilton, Snooki from "Jersey Shore," the band Smash Mouth, Trixie Mattel and Jack Remmington. My personal fave Rosie O'Donnell gave JoJo a little congrats on TikTok, telling her: "So brave, so bold. So proud of you, so moved by you. You're so super-duper talented, kiddo. Good for you." In true elder dyke fashion, Rosie O'Donnell's affirmation was the moment in which I personally decided it was time for me to investigate all of the hullabaloo around this particular coming out incident.
If you, like me, were perhaps born quite some time ago and do not have any children to keep you abreast of What's Happening With The Kids These Days, your initial reaction to this event may have been, "who is JoJo Siwa?" Great news: I have answered this question for myself and I am here to share my knowledge with you!
For JoJo Siwa, Gay Definitely Means "Happy"
JoJo still isn't sure if she identifies as a lesbian or gay or bisexual or queer, telling fans on Instagram live, "I have thought about this. And the reason why I'm not ready to say this answer is because I don't really know this answer." However, one thing she wants to be very clear about is that she is happy. She's very happy! She is glowing and her friends have never seen her so happy and the past 48 hours since coming out were some of the happiest in her life! Another thing about JoJo Siwa is that she is almost always very happy, so this extra happiness is worth noting. It's honestly adorable and guess what, I'm happy for her. Her Mom has apparently known JoJo was queer for the last two years and her Dad's response was "hey man, love is universal." Thanks Dad!!
JoJo Siwa is a Child Star Who Got Her Start on "Dance Moms"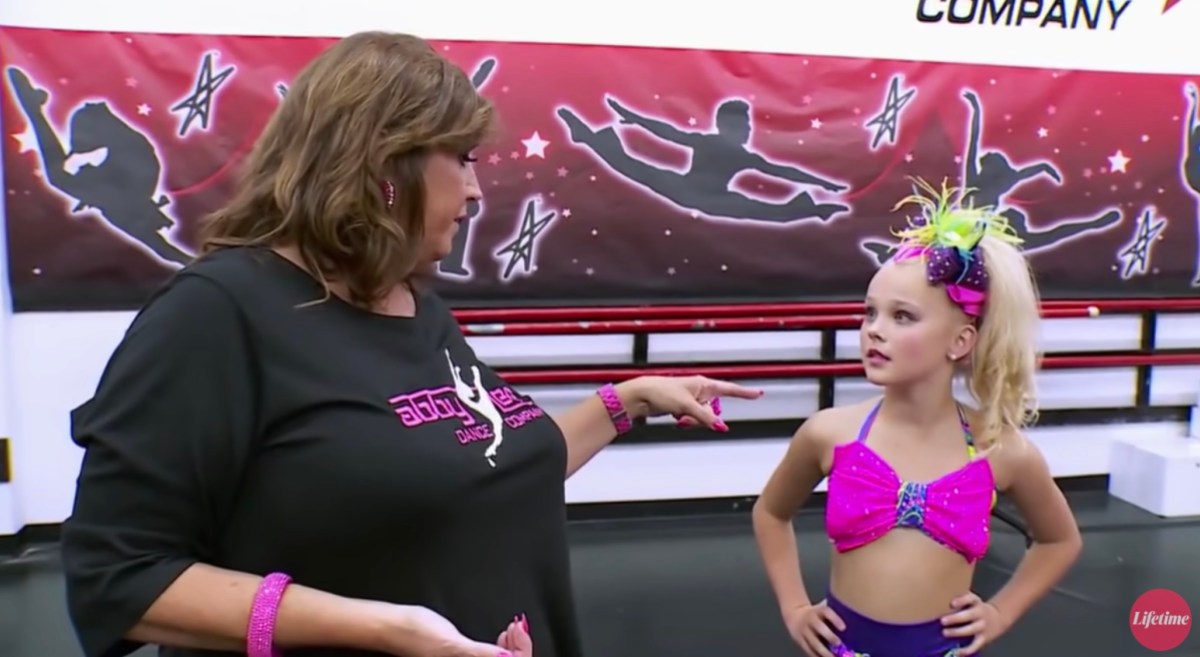 JoJo Siwa was born in Omaha, Nebraska in 2003, the same year I graduated college, to a dance teacher mother and a chiropractor father. She has wanted to be a performer since she was able to walk, which I know is a figure of speech but I'm being serious. In 2012, she applied to appear on Abby's Ultimate Dance Competition, a reality show produced by Abby Lee Miller, the lady from Dance Moms. JoJo joined the show in 2013, becoming its youngest competitor. Consequently, she and her mother were invited to join Dance Moms proper and therefore also Abby Miller's ALDC dance competition team, where her strong personality made an instant impression as someone fans found "fun to hate, but also fun to root for." She signed an overall multi-platform talent deal with Nickelodeon in 2017, which includes consumer products, original programming, social media, live events and music.
JoJo Siwa Is America's Most Famous Children's Entertainer With An Enormous Following on Social Media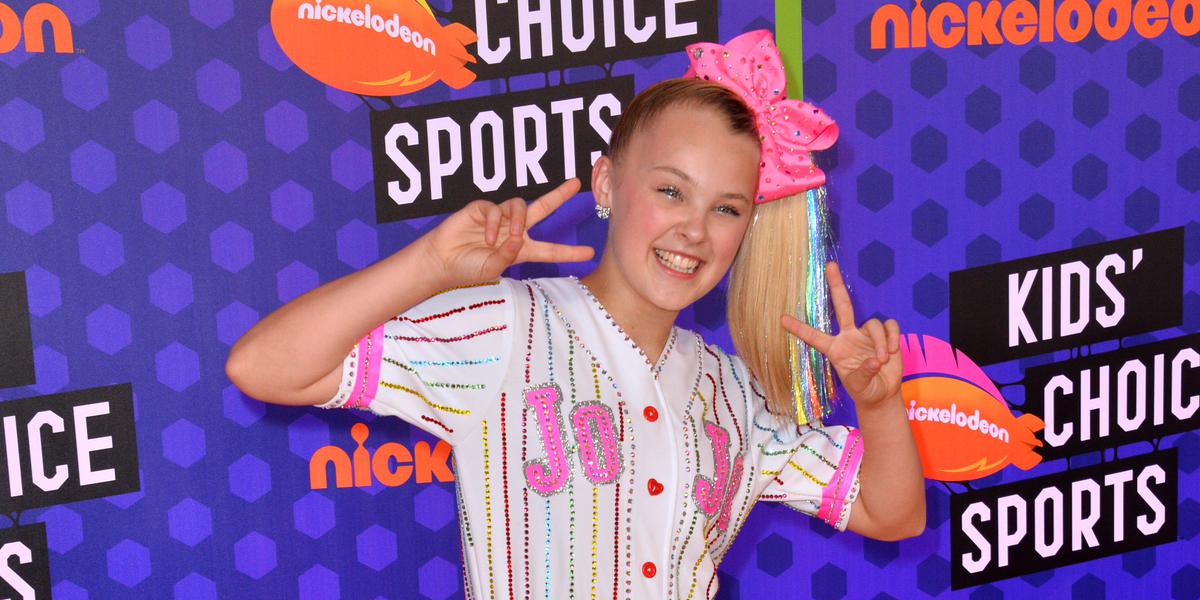 In 2019, Time crowned her "America's most famous children's entertainer" "with more spunk than Shirley Temple and and the merchandising power of the Olsen Twins." Siwa has transformed her following on Dance Moms into an expansive brand identity. Her TikTok account is the 19th most popular Tiktok account in the entire world. She has 11 million followers on Instagram and 12 million YouTube subscribers. The majority of her fanbase are kids and pre-teen girls. "There has never really been someone who has done what I've done," she told Time Magazine. "I'm live-action. I'm the first real-life license—the first human, who is not playing a character, to be licensed as a brand."
JoJo Siwa Is a Singer and Dancer and Kind of an Actress?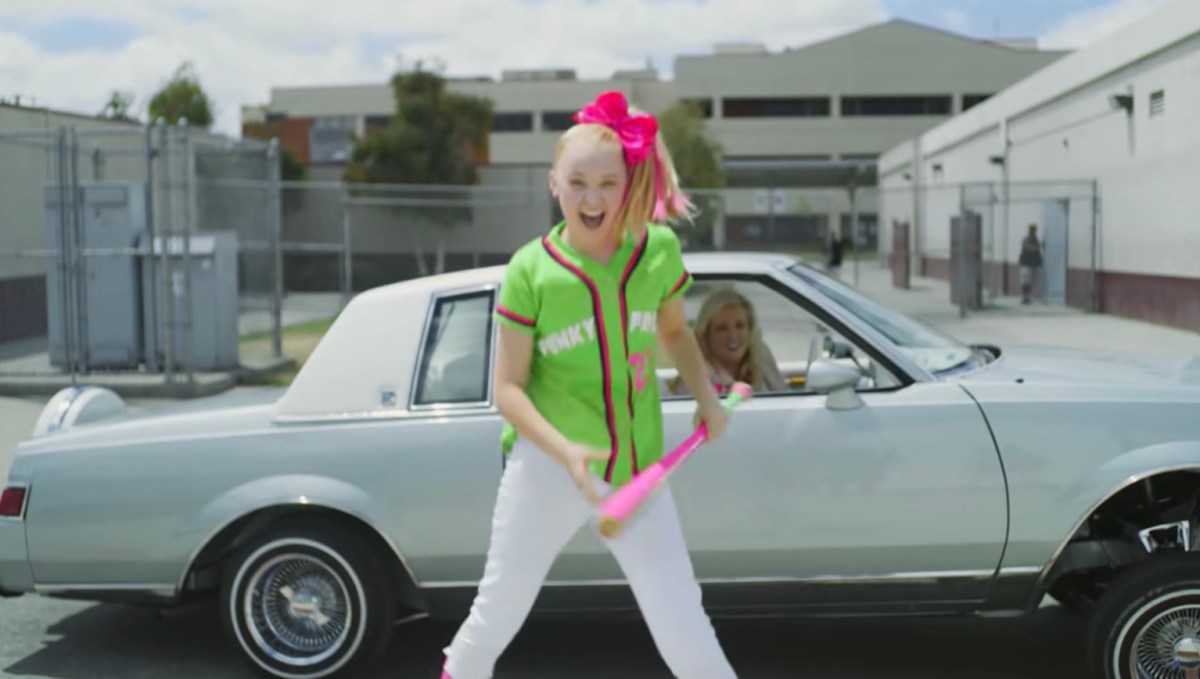 In May 2016, Siwa released two singles: "Boomerang," which is about online bullying, and "I Can Make U Dance," which is about how she can make you dance. The music video for Boomerang has over 933 million views on YouTube, which is basically 3x the population of the entire U.S. She embarked upon her first major concert tour, the D.R.E.A.M Tour, in 2019. Her 2020 tour was rescheduled for 2021 because of the pandemic. She has released three studio albums (D.R.E.A.M. The Music, Celebrate and JoJo's Rockin' Christmas) and eight singles, most recently "Nonstop" in 2020, most queerly "High Top Shoes" in 2018.
In July it was announced that JoJo Siwa will star in the film adaptation of Megan Shull's novel "Bounce," produced by Will Smith. Prior to this her only acting credit was the animated film "The Angry Birds Movie 2."
JoJo Siwa's Bows Are a Whole Thing
In 2016, The Place You Got Your Ear Pierced At The Mall, Claire's, introduced a line of JoJo branded bows for 6-to-12 year old girls, which she explained are a "symbol of power, confidence" and "believing-ness." As of 2019 she had sold over 35 million hair bows, some of which were so popular that they caused a low-key scandal at elementary schools in the U.K.
In Fact, JoJo Siwa Has a Lot of Merchandise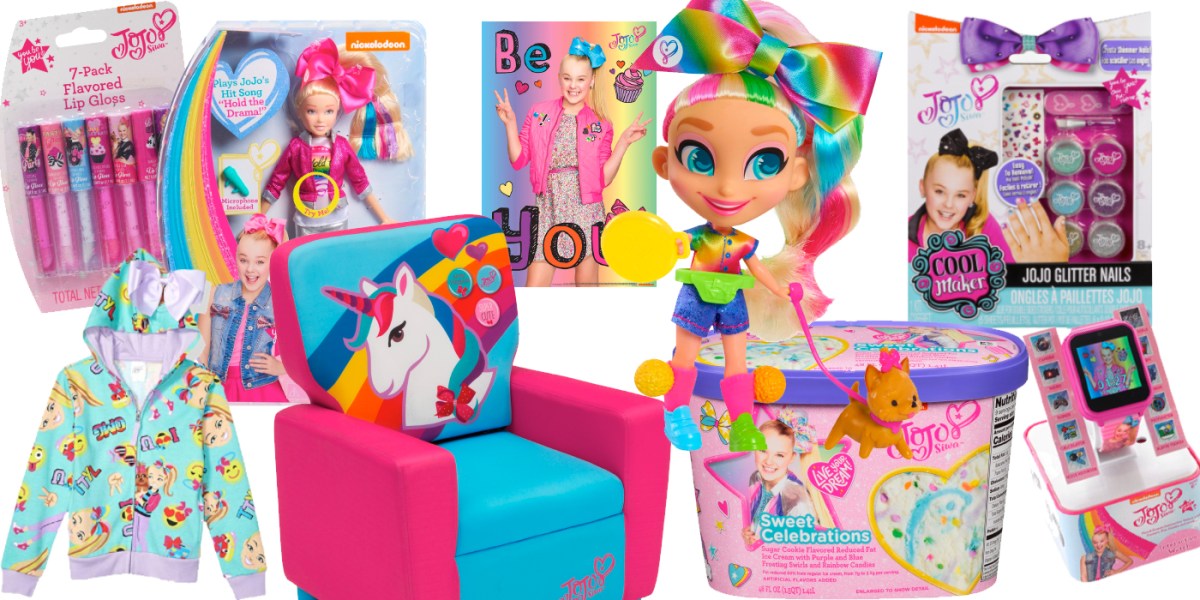 You name it, JoJo Siwa sells it with a rainbow or a unicorn on it! Jojo has multiple lines of dolls, apparel, accessories, home decor, games, toys, electronics — truly all the things. Options for JoJo Siwa fans include: Rainbow Shimmer Hair Bow With White Unicorn Horn, Nickelodeon JoJo Siwa Neon Rainbow Sequin High Top Sneakers for Little Girls, JoJo Siwa Exclusive Cute and Crazy Cold-Shoulder Tee and Leggings 2 Piece Outfit Set, JoJo Nickelodeon Super Satisfying Slime Kit, JoJo Siwa Bust a Bow Dance Game and the JoJo Siwa Fashion Vlogger 10-Inch Fashion Doll and JoJo's Book, "JoJo's Guide To The Sweet Life." JoJo is very involved in the production of her merchandise as well as with her empire in general.
Jojo Siwa Lives in a Rainbow Candy Palace With a Dresser Made Out of Gumballs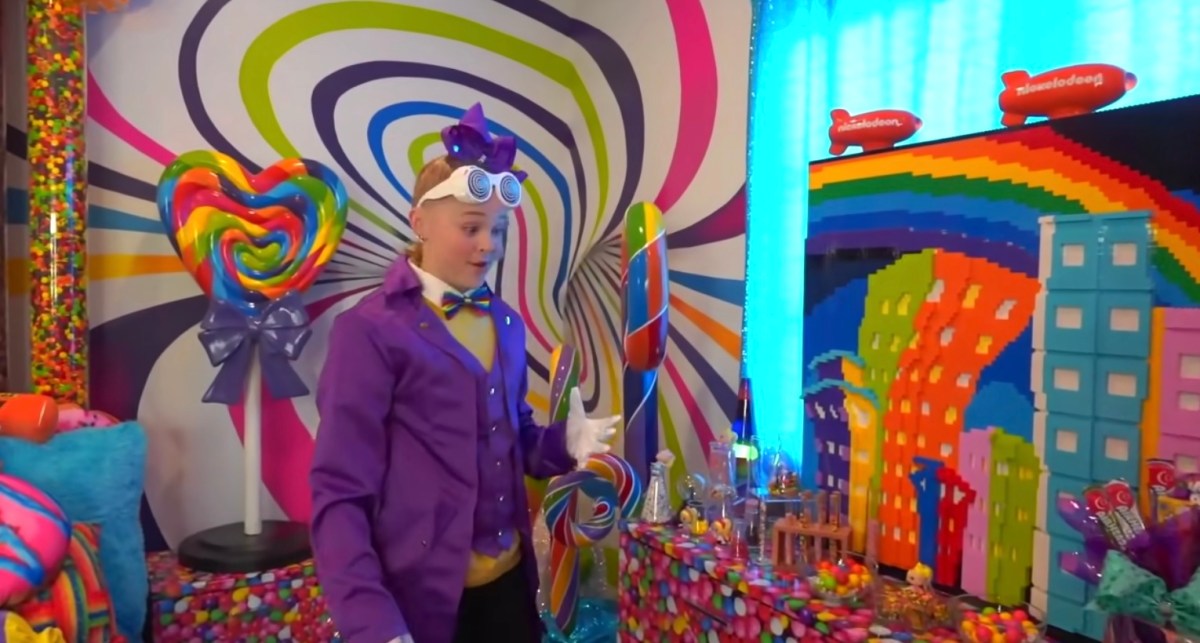 JoJo Siwa takes camp to a whole new level. She lives in a giant house that is basically a castle. She has over 4,000 pounds of candy IN HER ROOM, which is more candy than my mother ever allowed to cross the threshold of our humble Michigan home in the '80s. Prior to adopting a duvet cover picturing her entire face, topped off with candy-shaped pillows, JoJo's bed was UNICORN THEMED with her very own Unicorn Slide. Upon turning 17 in 2020, she threw herself a Jojo Siwa themed birthday party and honestly, we respect a confident queen.
JoJo Siwa Coming Out as Gay or Whatever Is a Very Big Deal
Siwa's reach and impact cannot be underestimated, and arguably this is the most significant coming out of a star with a fanbase as young as JoJo's. It also speaks volumes that a performer with worldwide appeal feels comfortable coming out at the peak of her career.
In conclusion, we are very happy for JoJo and also for the world and also for rainbows, unicorns and candy. All good things!