Feature image via Andreas Saldavs/Shutterstock

---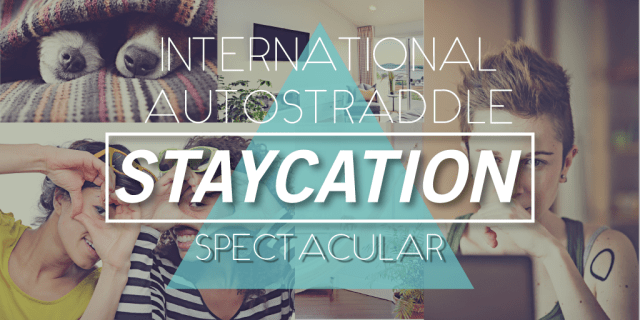 On March 14, we want our readers to stay in together as part of Autostraddle's International Staycation Spectacular! Follow along with everyone's hotel parties, spa days, and indoor picnics around the world with the hashtag #StaycationSpectacular, and join us on the day of for the A+ livestream!
---
I'm not about to come here and tell you exactly what you must wear on your staycation. That wouldn't be right, and it wouldn't be true. But having a staycation is about being your best self, and these items have been hand-picked to point you in the right direction. Keep these ideas in mind when making your sartorial choices this Staycation Saturday, and you'll be set for success.
---
1. Some bomb-ass underwear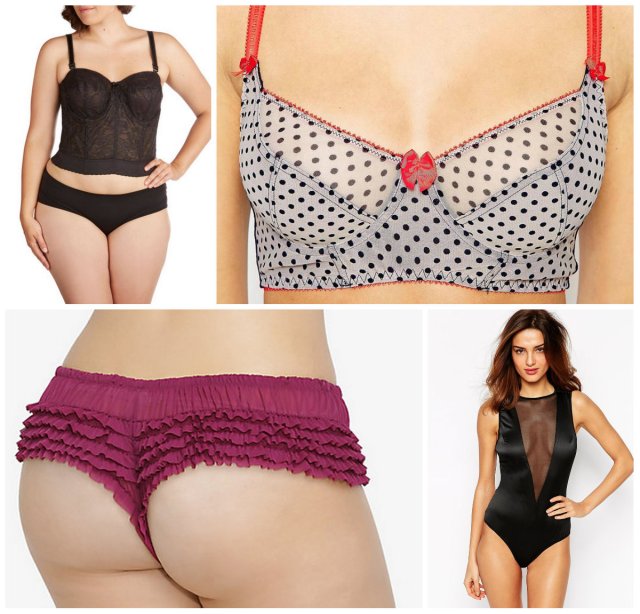 Sonnet Study Corset in Noir, $59.99
Love Claudette Polka Dot Longline Bra, $78.83
Torrid Mesh Rumba Panty, $10.98
BlueBella Lottie Sheer and Satin Bodysuit, $68.08
Whether or not you're planning to get sexy time in on your staycay, you've got to start your outfit with a confidence-building layer. That may mean pulling out your laciest, strappiest, most expensive lingerie item, or it may just mean wearing those super-comfy Gap boy shorts that always make you feel effortlessly cool and desirable. If you're having trouble figuring out what that item could be, try this: Imagine your partner/crush/random object of desire is seeing you in sexy mode for the first time, and you're looking fly but also totally like yourself. What are you wearing? That's the winner.
---
2. The comfiest pants you own
Wonder Woman Sleep Pant, $38.50
Calvin Klein Underwear Collage PJ Pants, $42
Nothin' But a Zzz Thang Sleep Shorts, $29.99 
GapFit gFast Cotton Leggings, $44.95
This one is non-negotiable (unless you're negotiating down to no pants, in which case I say, GO FORTH). You're not going out today, except maybe to pick up an extra jug of OJ, so you don't need to impress anybody with your ability to pick out weather-appropriate and underwear-hiding clothing. For me personally, staycation means pulling on the uber-comfy leggings that keep me warm and make my ass look amazing, while their high waistband provides enough space for my stomach to expand as I indulge in a day of snacking, chomping and imbibing. My girlfriend prefers the Aerie boxer shorts she stole from me a year ago, which is fine so long as they fit neatly into that category up there.
---
3. An oversized top half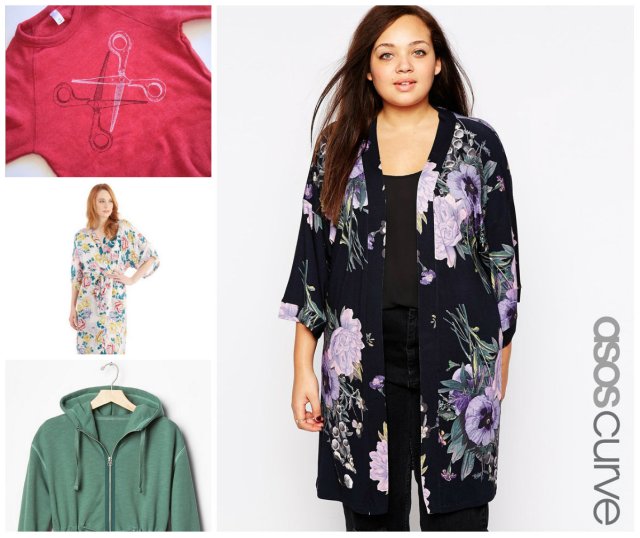 Scissoring Sweatshirt in Red, $48

Lavish is the Life! Robe, $79.99
Drawstring Hoodie, $59.95
Kimono in Botanical Digital Print, $68.08
I've been lusting after a silk floral pattern robe for a while now. Not any particular robe; I just have this idea in my head that if I get one, maybe with a blue satin ribbon around the hem and some lacy detailing, my life will suddenly become perfect and my days working from my couch will feel elegant (carefree, even!) rather than self-indulgent. But I don't have the money to shop at Anthropologie right now, so for my staycation I'll be wearing what is legitimately the softest item of clothing I own: my Autostraddle scissoring sweatshirt. This part of the outfit is about versatility; it's gotta be a little baggy, to keep you relaxed, warm enough that you don't have to wrap a blanket around your body like a shawl (though feel free to do this anyway) and easy to remove if you decide to have a dance party and get a little sweaty. So, a robe, a fluffy cardigan, literally the best sweatshirt ever created…any of these will do.
---
4. Slippers
Gold Toe Fleece Lined Slip-On Slipper, $24.97
KISS GOLD Fresh Floral Print Premium Cotton House Slipper, $17.99
S'mores USB Heated Plush Slippers, $24.99
Daniel Green Women's Gildy Moccasin, $40.18
Shoes are wonderful. I have like 5,000 pairs, most of which sit in a bucket in my closet because I wear the same salt-stained ankle boots every day. But you know what I can't wear on Staycation day? Any of those shoes. On a day when the ideal maximum distance you walk is from the couch to the fridge, the only footwear you need is a good pair of slippers. Something soft and plush, with room to wiggle your toes and easy to slip on and off at a moment's notice. If you're planning on checking the mail or walking the dog, maybe find something with a sturdier sole. But if all you want is to treat your toes like royalty while you lounge on the couch, I suggest you follow Taylor's footsteps (ahaha) up there and look into a USB-powered version.
---
5. Something wild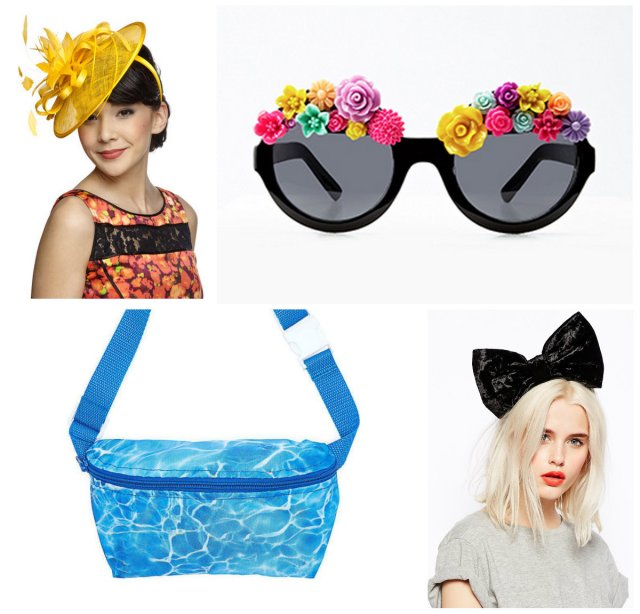 Tilt the End of Time Fascinator, $29.99
Rad & Refined Floral Cluster Sunglasses, $44
La Piscine Print Fanny Pack, $24
Large Velvet Hair Bow, $14.33
This is the item that will set you apart from any other staycationer. It's that weird thing you bought on sale at the thrift store because you convinced yourself you'd make it your "thing,wp_postsonly to stuff it up on the top shelf of your closet for the next six months. Maybe it's a hat with a giant feather. Maybe it's a tiara, or a gigantic red bow. Maybe it's something that doesn't even go on your head. The point is, it's something you've dreamt of wearing, but never had the courage to take it out of the house. Well, today, you don't have to take it outside. You just have to put it on.