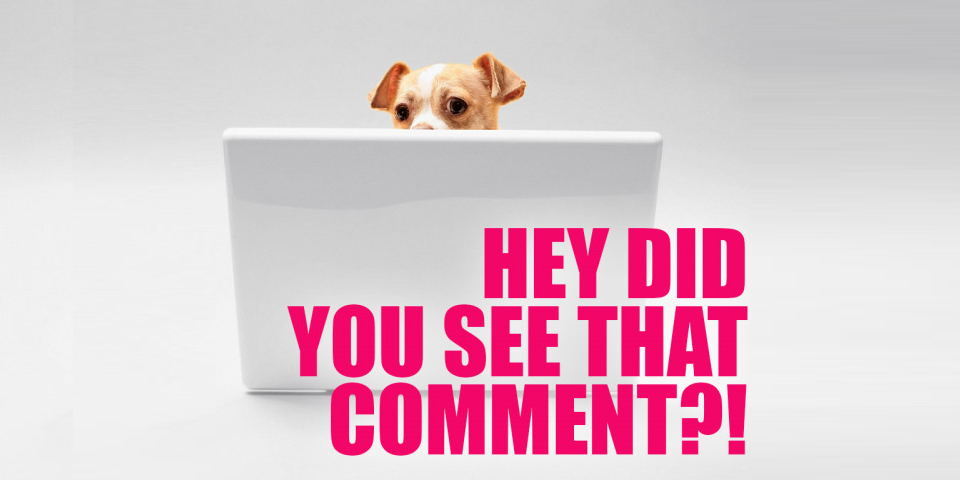 Hello, my friends! Are you taking care of yourself? Did you remember that you are made of love and light? Did you know your hair looks great today? Because IT REALLY TRULY DOES.
This week, the team spent all their money.
In her latest Wynonna Earp recap, Valerie Anne wrote about some very personal demons.
Heather interviewed Desiree Akhavan and I LOVE HER I LOVE HER.
Ever wanted to chop off all your hair? I'm paraphrasing, but as Sarah Waters said in Tipping the Velvet, it could give you wings.
The latest GIBWK is here, and HELLO DID YOU KNOW THIS IS WHAT A CLITORIS LOOKS LIKE??
Fiona wrote about Crazy Rich Asians and its place in the ongoing fight for Asian representation in Hollywood.
Read this, read this, READ THIS: You Need Help: Am I Bisexual If It Really Is Just This One Guy? Rachel might be the smartest person I know.
Oh hey! Have you behaved badly yet this week?
And then there were your comments!
---
On "The Miseducation of Cameron Postwp_postsDirector Desiree Akhavan Makes Queer Women's Movies Because She Just Loves Queer Women:
The Better Than Chocolate Award to Suzy:
On Bra as a Top: When It's Too Hot to Wear an Entire Shirt:
The Letter From My Editor Award to meeee:
On Ask an Adult Lesbian: Get Your Shit Together, Shane:
The Orange Is The New Bette Award to csomethingbsomething:
On Monday Roundtable: Hey Bad Spender:
The Good Vibes Award to Snaelle: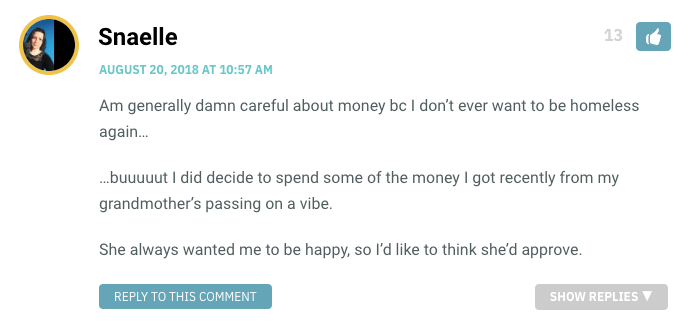 On "Wynonna Earpwp_postsEpisode 305 Recap: Personal Demons:
The Not Quite Bready Award to Denise:
On For Your Consideration: Restaurant Merch:
The Instanope Award to Em: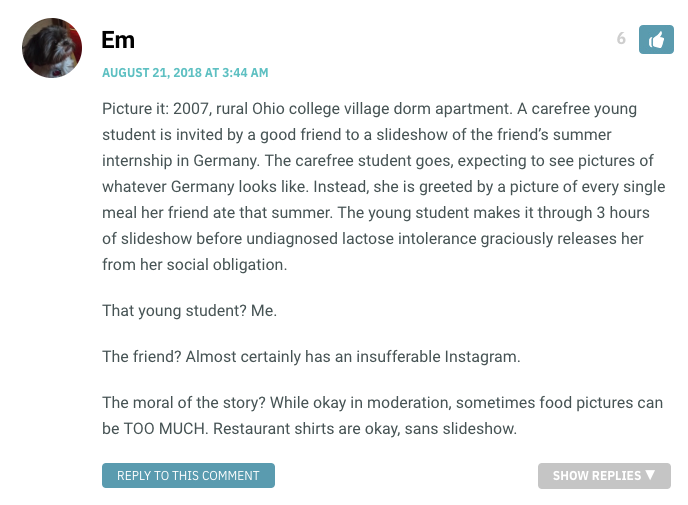 On Roundtable: The Haircut That Changed It All:
The We Can Make It Gayer Award to mooncakes: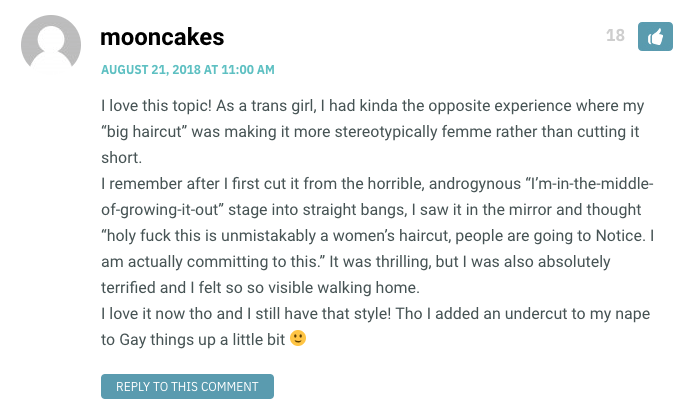 And on 25 Streaming Movies With Hot Lesbian Sex Scenes:
The Debriefing Award to Amanda ling:
---
See a funny or amazing comment that needs to be here? E-mail me at queergirlblogs [at] gmail [dot] com!