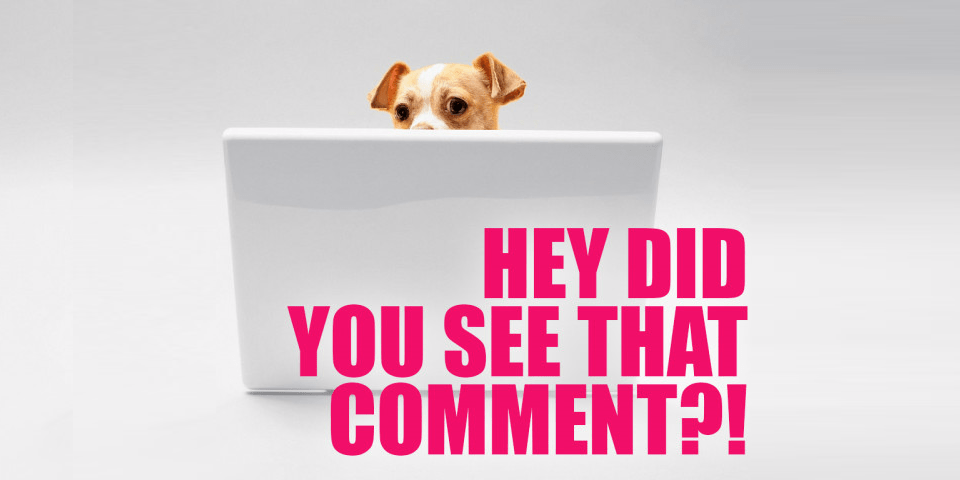 Hi, muffins! I finally finished Schitt's Creek this week, and I am absolutely not okay. Anyone want to pool their money and buy an old motel in Canada to start the queer commune of our dreams?
This week, Natalie brought us an EXTREMELY comprehensive guide to voting in every state!
The WNBA Finals are underway, and Britni's got a recap of the out players!
Welp, I have a crush on both of the characters in Reine #13.
Shelli's into extreme iPhone minimalism and it sounds somehow both relaxing AND stressful?
Did you vote yet for your favorite vintage Autostraddle tee?
In this week's You Need Help, Drew's got some thoughts on dating friends of exes.
And then there were your comments!
---
On There's No Time to Wait: Your 2020 Voter Registration Guide:
The I Voted! Award to msanon:
On It's Time for the WNBA Finals, You Gays!
The Three-Pointer Award to :):

The Representation Matters Award to Katie Hoss:
On Hear Me Out, Extreme iPhone Minimalism Should Be the New Gay Agenda:
The Weight Lifted Award to hihello:

On #PolyamoryProblems: Opening Your Relationship 101:
The Many Lives of Stock Photography Award to vavavoom: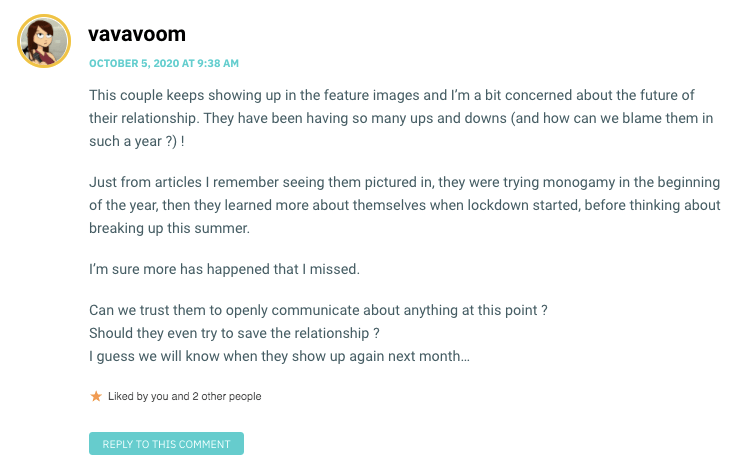 On "Chutney Popcorn" Is the South Asian Dyke Rom-Com I Always Wished "Bend It Like Beckham" Had Been:
The Chutney Heart Award to Anna: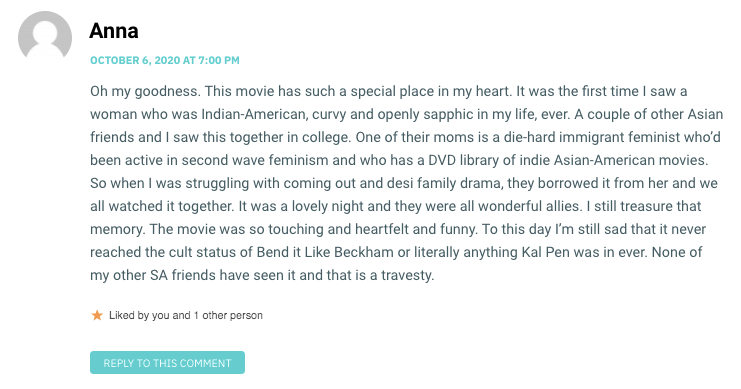 On Taylor Schilling and Roberta Colindrez Are Wives In Hulu's "Monsterland":
The Spoilers! Award to msanon:
And on Pop Culture Fix: Sue Bird and Megan Rapinoe Smooch and Celebrate Bird's Gazillionth Championship:
The Healthy Glow Award to thatottergirl:

---
See a comment that needs to be here? Let me know! Tag me [at] queergirl.