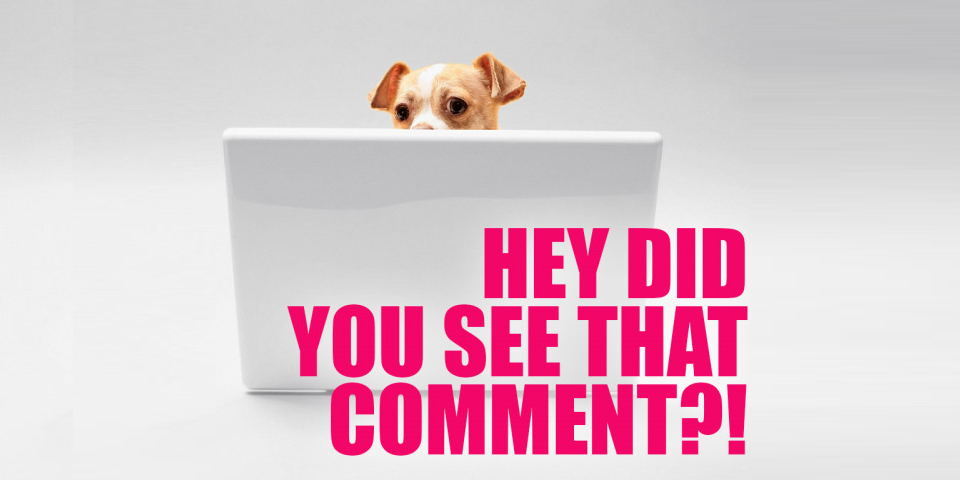 Hi, friends. What to say?! I love you! I hope that you are safe and healthy. I hope that you have people in your life who you are able to (remotely) connect with, so that you can lift each other up. I hope you have enough to eat. I also hope that you didn't make the mistake I made, of stocking up on healthy food and forgetting that you would need junk food during these trying times! (At the moment, I would commit utterly unspeakable acts for a pizza.) I hope you live somewhere where you're able to get outside at least once a day (six feet apart, and don't touch anything)! And I hope you're holed up with people or animals you love, who love you.
Pals, I am grateful for you, for this whole community. I'm so glad we're here together. And if I were to order a pizza right now, it would have: pineapple AND pepperoni, and a drizzle of honey and sriracha, and maybe basil leaves? Might get wild and dip it in ranch! What's on your pizza, friends?
This week, which lasted approximately eighteen thousand lifetimes, Riese wrote about the magic of jigsaw puzzles.
The Babysitter's Club is coming to Netflix! Nine year-old Queer Girl is VERY excited.
Presented in all its glory, one of Autostraddle's most amazing headlines: The Dyke Kitchen: You Have To Lemon Linger.
You're gonna want to subscribe to Autostraddle's new QTPOC newsletter, This Checks Out! 
This week's Covid-19 resources included a piece from Shelli Nicole on paying your bills, a gorgeous cooking-with-what-you-have AMA, a really vital post from Vanessa on mutual aid, and a whole bunch of news!
Did you hear? Carly Usdin's short film, Misdirection, is now out for free! We can all go watch it! Right now!
And then there were your comments.
---
On The Baby-Sitter's Club Is Coming To Netflix And We Are Very Excited:
The Queers All Around Award to Kristana, Smalls and Mathilde:
On The Dyke Kitchen: You Have To Lemon Linger:
The High Honor Award to Heather Hogan:
On Sunday Funday Is Burning Down the Patriarchy With These Hot Firefighters:
The Bi For (Fire)Fighting Award to Bettyonit:

On 6 Culturally Queer Facts About Fiona Apple, No Reason:
The Candle In The Window Award to speakpirate:

On Tempted to Check on Your Ex? Check on Someone Else's Ex Instead!
The Facepalm Award to SpicyTofu1994: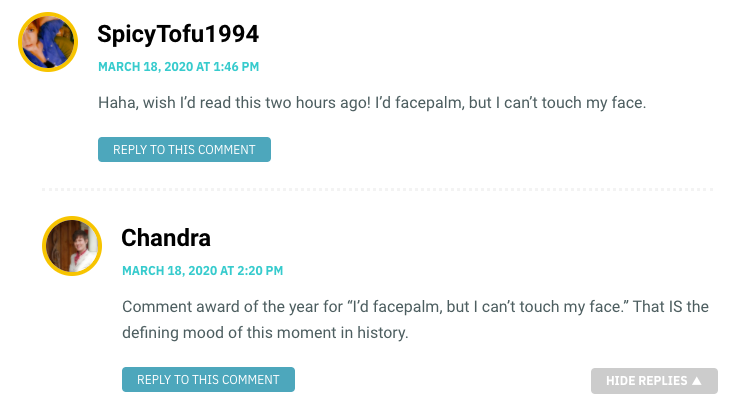 And on "Misdirection": Carly Usdin's Magical Queer Short Film Is Free to Stream Right Now!
The We Love a Project Award to ETphonehome:
---
See a comment that needs to be here? Tag me! I'm [at] queergirl.