Feature image via reddit.
Hello! Are you panicking? It's a very real reaction, and I'm here to offer you love and comfort and joy as you deal with this trying time in our global experience.
To start off our moments of joy, here's a cute picture of my cat, Alexei, standing by flowers that he did not eat! Such a good boy!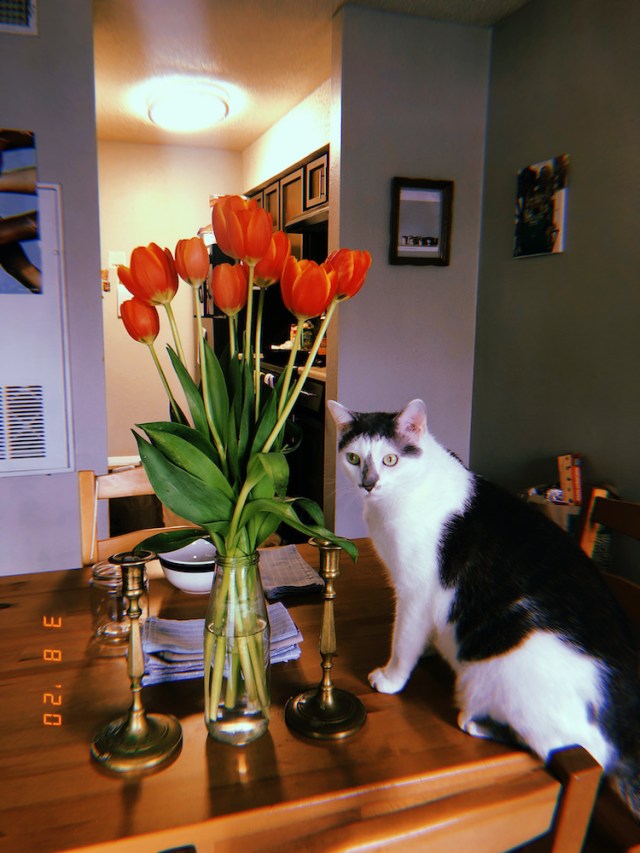 Okay, the news!
---
+ A New Wave of Filmmakers Is Quietly Championing Reproductive Rights Onscreen
+ Who inspired RBG? Who has she inspired?
+ The women of Pakistan said, "WOMEN'S RIGHTS!!!!"
+ Queer Eye has made its way to Texas! Yee haw y'all!
+ Here are 7 iconic queer kisses to watch on screen while you're being socially distant
+ Georden West's installation "Queer Body in Ecstasy" claims space
+ Wastewomxn, described as "queer unbinary aliens" have a new video for you.
+ Yes, Carmen mentioned this on Thursday, but seriously it's time to talk about wolf girls.
+ The first ever Native-owned film studio opened in New Mexico.
+ Listen, maybe you want to look at some pictures of Meryl Streep? I don't know; we live in trying times.
+ "Thought y'all would appreciate"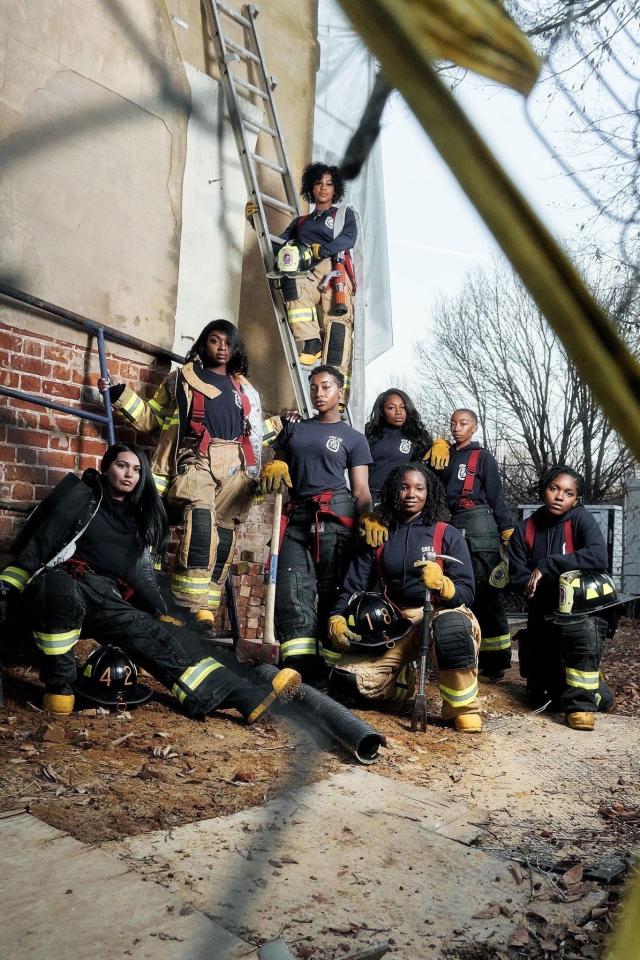 ---
Okay homos and homies, remember to practice your deep breaths. Also, if you, like me, panic every time you cough, remember this helpful poem, "cough wet, pussy wet, corona ain't got me yet." It's gonna be okay. Check in on your neighbors, your friends who live alone, your poor homies, and your elderly friends and (chosen) family. Make some art, watch some TV, let people know you love them, and tell them you need to be told the same thing. "We're all in this together," like the hit Disney Channel Original Movie High School Musical reminds us. I love you!! Take care of each other! ❤️❤️❤️
---
Before you go!
It takes funding to keep this publication by and for queer women and trans people of all genders running every day. We will never put our site behind a paywall because we know how important it is to keep Autostraddle free. But that means we rely on the support of our A+ Members.
Still, 99.9% of our readers are not members.
A+ membership starts at just $4/month.
If you're able to, will you join A+ and keep Autostraddle here and working for everyone?
Join A+