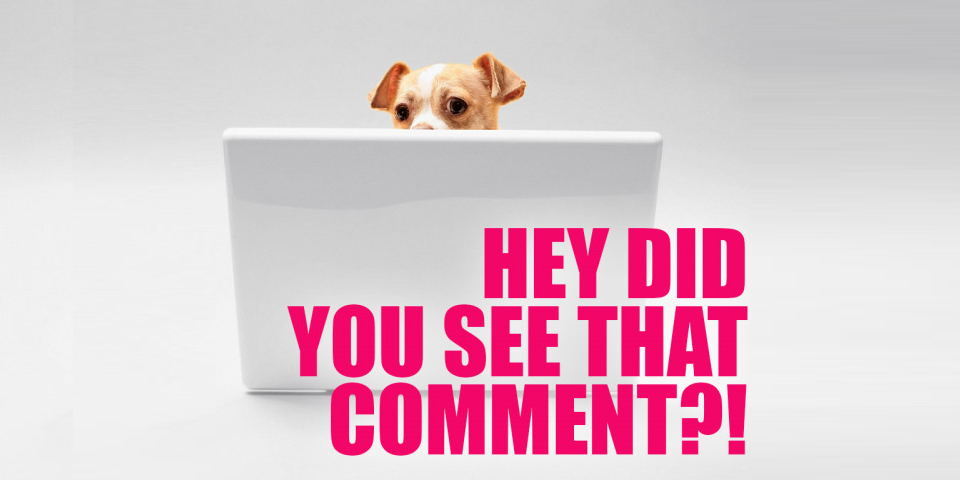 Do we have any Kristys in the house? Hi! Hello, Jessies and Mary Annes and Dawns and Staceys! Hi Logans! Hi Mallorys! Hello, Claudias! This meeting of the Baby-Sitters Club will now come to order! Claud, do you have some snacks for us? Mary Anne, have you got the calendar? Great. Mrs. Rodowski needs a sitter next Wednesday, who's free?
Ahem. Sorry about that! I don't know if you heard the news — Netflix is rebooting The Babysitters Club! If, like me, you spent at least a few of your formative years reading all about the exploits of a glamorous and somewhat diverse group of teenagers who took the fictional town of Stonybrook, Connecticut by storm with their woman-owned small business (Kristy! I see you!), then you know what I'm talking about when I say I AM VERY EXCITED AND ALSO THIS TIME SOMEONE BETTER BE REALLY, REALLY, LIKE, ACTUALLY EXPLICITLY GAY. And if you didn't grow up injecting Ann M. Martin's words directly into your eyeballs, this intro means nothing to you and I am so very sorry.
This week, KaeLyn prepared us for the cuteness that's going to be Club Fawn.
The team had some REALLY shitty birthdays.
Speaking of, Heather's got some tips on how TV lesbians could maybe start having better ones.
The Speakeasy talked Jussie Smollett. 
Vanessa spoke to the T Kira Madden, author of the book Long Live the Tribe of Fatherless Girls. This was so, so good!
A LOT is happening in Riverdale. This show is a shiny fever dream but Kayla's recaps are so perfect!
And then there were your comments!
---
On Sunday Funday Is Still Stoking Your "Killing Eve" Infatuation:
The Killing Me Award to Remy:

On 8 Cute Gay Dates Inspired by Lesbian Movies of 2018:
The Lorde's Work Awrad to LGBTRex: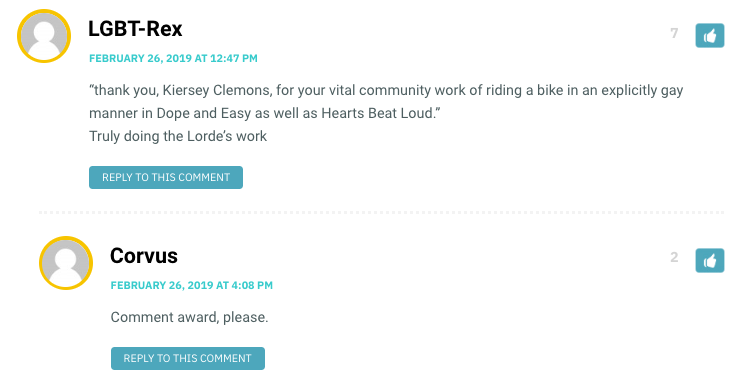 On "The Good Fight" Really Is the Best (Lesbian) Show You're Not Watching:
The Cybill Linings Award to Chloe:
On No Filter: Kiersey Clemons and Tessa Thompson Broke the Oscars After-Party!
The Class Action Hero Award to Linnea:
And the 99 Problems and a Bra Ain't One Award to thatottergirl:

And on A "Baby-Sitters Club" Reboot Is Coming to Netflix, Better Be Real About Who All's Gay:
The GSA Award to Arvan12:
And the Was She Even Wearing A Turtleneck? Award to Casey:

---
See a comment that needs to be here? E-mail me! Queergirlblogs [at] gmail.com.