I'm not much of a partygoer due to extreme introversion, but writing and reading and editing our Birthday Issue — and watching Russian Doll twice in a row — has made me think about birthday parties a lot lately. Specifically: what makes a good birthday party and what makes a bad birthday party? And so I turned to my favorite source of information and inspiration, lesbian and bisexual television, to cobble together some tips for myself for the next birthday party I throw. Below is a list of TV shows and the lessons they taught me; hopefully they'll help you too.
---
Jane the Virgin
Location, location, location.
Location is everything! Find a place that's fun, accessible, affordable, and safe! If, for example, your family owns a hotel where your sister-in-law's lover was tossed from a window and impaled on an ice sculpture, or your father was buried alive in concrete, or your brother's son's mother's husband was shot dead, think of having your party in an entirely different and less definitely haunted place — even if said murder palace has also been home to some real good times for you personally.
Hashtag You on Netflix/Lifetime
Refine your guest list.
If you think your friend might be hooking up with a stalker who kidnapped her ex-boyfriend and locked him in a cage in his basement and murdered him, maybe say something about that before he comes into your home and steals your family heirlooms and maps out the various entrances and exits so that he can later also murder you. Additionally, if you're only letting the potential stalker come because you don't want your best friend to know that you're kinda also stalking her, you should maybe work that part out in therapy before the party.
The Bold Type
Work your shit out with your partner before the party.
If you're going to be at a party, especially a very public party, especially-especially one that requires you to canoodle with your partner on, say, a red carpet, make sure the air is clear between the two of you and one of you is not holding onto resentment that you won't go down on them and the other of you is holding onto shame that is keeping you from going down on them, on account of one of you just might explode in front of your friends and your boss and some cameras. Communication is key! Before you arrive!
The L Word
Celebrate the party's honored guest.
Much like TV characters should not be blank slates for a showrunner to reboot each season based on their whims, parties should not be about the host's desires, but about the main guest's desires. For example, if your trans guy friend gets inexplicably pregnant despite science and precautions — similar to the confounding science of your lesbian friend dying in three days of rapid-fire breast cancer — and then his partner leaves him in the middle of the night, perhaps you should not force him to come to a Willy Wonka-themed baby shower the next day and sit around listening to smug lesbian moms lecture him on, say, breast pumps. There's a song in Willy Wonka about this exact thing, and it's not "Pure Imagination." It goes like this: "There's no earthly way of knowing / Which direction we are going / There's no knowing where we're rowing / Or which way the river's flowing / Not a speck of light is showing / So the danger must be growing / And the fires of Hell a-glowing." Don't be the grisly reaper mowing, man.
The Fosters
Give your girlfriend a heads up if your ex will be there.
If your wife suggests having a dinner party to get to know your new neighbors, it's probably a good idea to let her know if that neighbor happened to be a "friend" you did a lot of gay things with in high school, while calling it "just friends." Staying up all night cuddling, professing your undying love, planning your life around them, etc. Just a casual mention, just a tiny little heads up. Lesbians are all friends with their exes, but it's nice to be able to mentally prepare to meet them, especially if they now share a yard with you.
Defiance
Choose your menu wisely.
You have to be real about who's capable of bringing what to your party for snacking purposes. Some friends are Great British Bake Off-caliber bakers and some friends just want to stop by the wine store on the way and pick up enough booze for half your guests. Also, some friends might have a murderous vendetta against you because of how you ratted them out to their husbands about the lesbian affair they were having, and in that case, they might not bring cake or alcohol, but literal poison. Just play to everyone's culinary strengths, know your nemeses, and make sure all your guests are familiar with poison-free alternatives to food with poison in them.
Adventure Time
Don't let your queer friends' family get them down.
Look, we all know that sometimes queer people have complicated relationships with their family and those complicated relationships can ruin their big days. If, for one example, your queer friend transformed her family into Candy People and they were forced to live in the bodies of peppermints, gum balls, and chocolate covered bananas for centuries, they might have an axe they choose to grind in a very public way. Try to keep your party details confidential from your friend's family, and, at the very least, make sure her shape-shifting vampire ex-girlfriend is there to do emotional and physical damage control.
Glee
Be prepared for drama.
Parties bring out the drama in people. Honestly assess going into a party — whether you're hosting it or just attending it — how likely drama is to occur and be prepared. Let's say you're going to the wedding of a former teacher whose complete lack of boundaries and maturity once saw him singing a song about date rape in the hallway while gyrating all over your classmates. You know those vows aren't going off with a hitch. Bring a friend, and open mind, and proper identification to make use of the open bar.
Skins
Know your limits.
Partaking of alcohol or other recreational substances is a thing some people enjoy at parties — but you have to know your limits, and your audience! If you're a closeted queer in a situationship with another closeted queer, you might want to keep your consumption to a level that doesn't lower your inhibitions to the point of public make outs in bouncy castles. (Or, be real with yourself that you're lowering your inhibitions on purpose so you don't end up saying some heterosexual wankshite to your make out buddy after you're sober.) Additionally, don't overindulge to the point that you and your best friend both have sex with the same person and get furious at each other about it.
Pretty Little Liars
Know when to call it a night.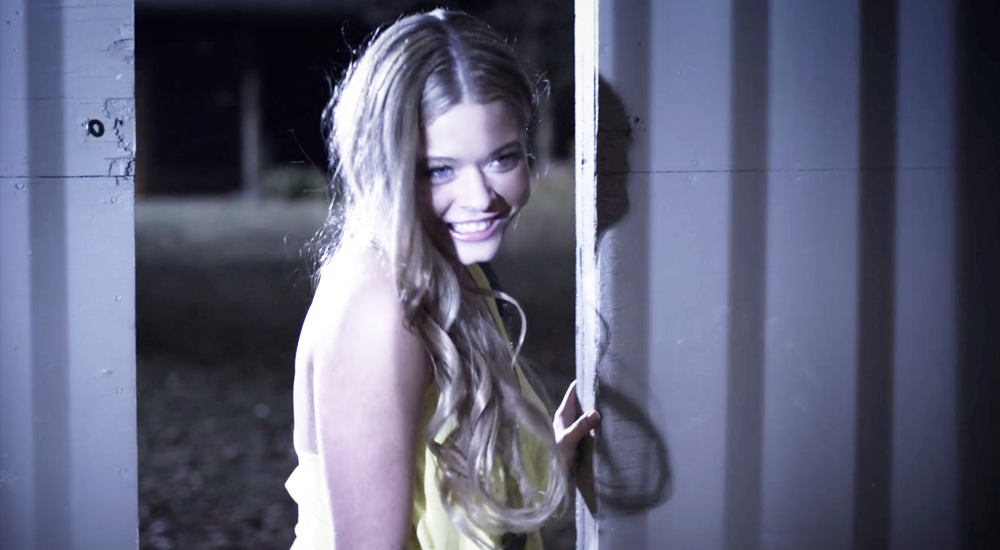 If all your friends have fallen asleep after a rousing night of discussing what amount of liking Beyoncé is a gay amount of liking Beyoncé, you should also consider turning in. Chances are you're tired and not thinking straight and maybe/probably have had a little bit to drink. Just hunker on down and get some rest. If not, you might find yourself getting smashed in the head with a shovel by one of the fifty people wandering around your backyard with shovels in the middle of the night, and then buried alive by your own mother, and then pulled from your grave by a sorority witch, and then picked up on the side of the road by your arch-rival, and then taken to a seedy motel for a makeover — and by sunrise you're flying your airplane off into the sky, resurrected, no place to go, with only a hundred masks of your own face to your name. 🎈
---