I hate the whole "X is the best show you aren't watching" thing, but in the case of CBS All Access' The Good Fight, the cliche feels apt, because what the hell even is CBS All Access anyway? We're deep into the streaming wars now, and it's nearly impossible to stay on top of not just the sheer amount of content but also the sheer amount of content platforms out there. But I am here today to tell you all about The Good Fight, a show so good and yet criminally underrated because of its obscure home. And yes, there are lesbians!
---
What Is It
The Good Fight is a spinoff of one of television's greatest legal series of all time, The Good Wife. It takes Diane Lockhart (Christine Baranski), an essential, magnetic, chunky-chain-wearing member of The Good Wife's radiant ensemble and plops her into a new radiant ensemble of characters at a predominantly black law firm. Some other characters from The Good Wife's universe show up — like the delightful Elsbeth Tascioni — but for the most part, a lot of the main characters are new (more on that later).
It's worth noting that you do not need to have watched The Good Wife in order to watch The Good Fight, but you do need to have watched The Good Wife in order to ever have a conversation with me.
Structurally, it's similar to The Good Wife, with cases of the week and also serialized arcs that touch on the tricky balancing act of one's private and public lives, what it means when those lines get blurred, and the shortcomings of The Law. But because it's on streaming instead of CBS proper, Christine Baranski can say "fuck!" which is very important.
Why You Should Watch It Part One
A lot of shows have taken on current political commentary, but I don't think any other show has been more deliberate and direct in its positioning as not just a Post-2016 Election series but an Anti-Trump Series. Reacting to and grappling with the reality of a Trump-led America is foundational to the show's very premise. His administration as well as the people he emboldens are the series' Big Bad. The constant state of uneasiness and uncertainty about the news and ongoings of the world are woven into the show's DNA.
But at the same time, The Good Fight injects just enough hope and levity into its narrative that it isn't purely cynical. It strikes the right balance between being real but also not a total downer, because who wants that right now?! Not I!! Sometimes I just want to become lost in a kaleidoscope of gorgeous blazers, and this show also provides THAT!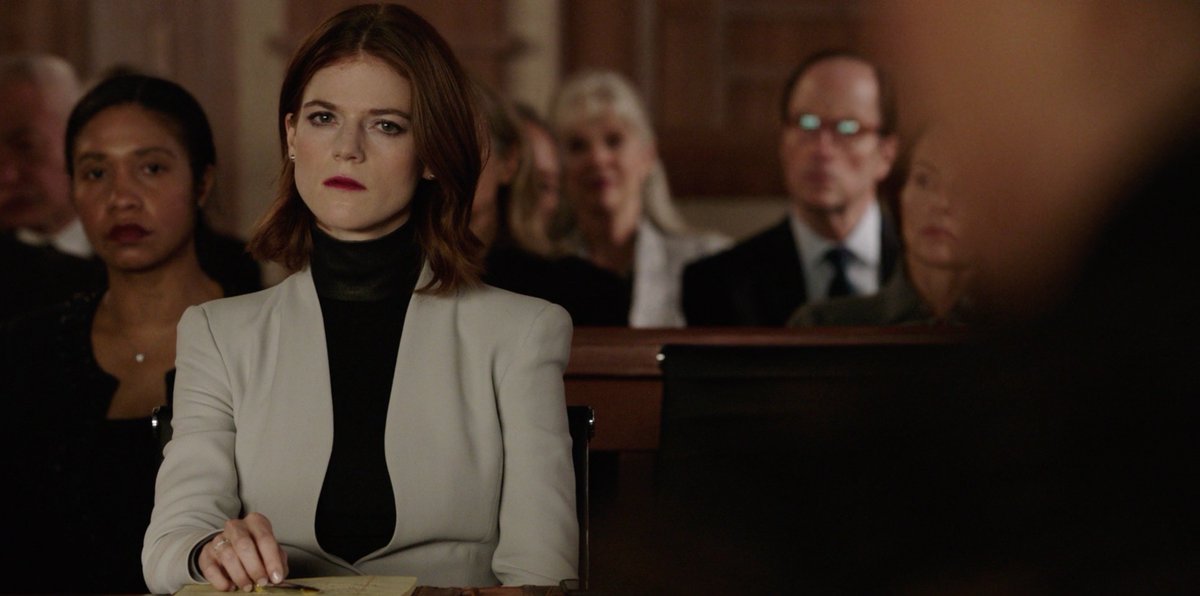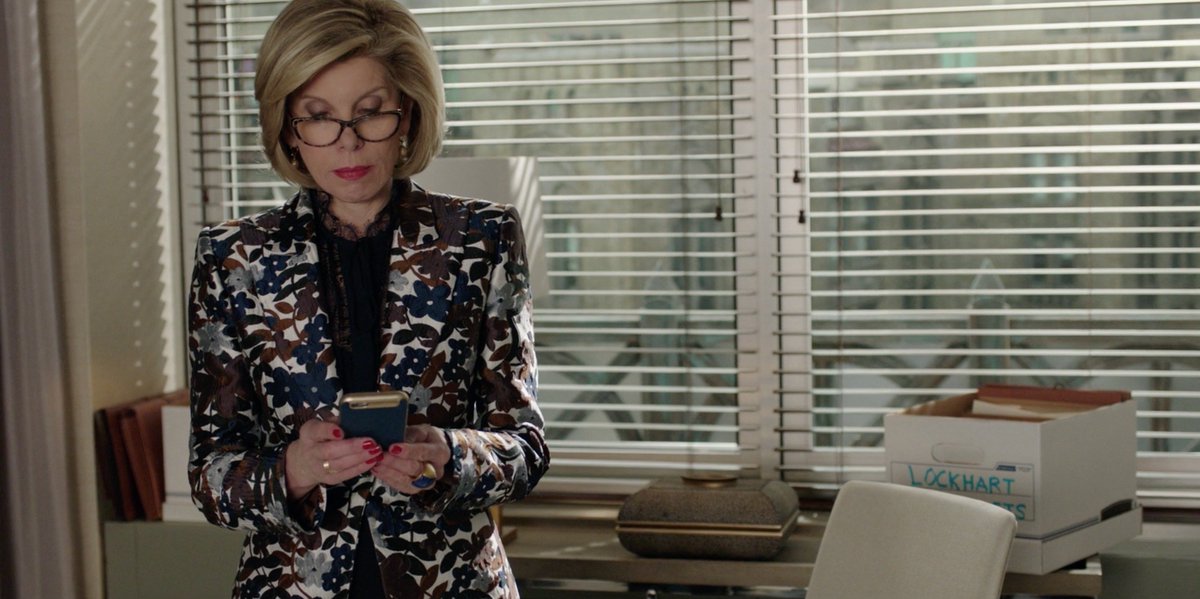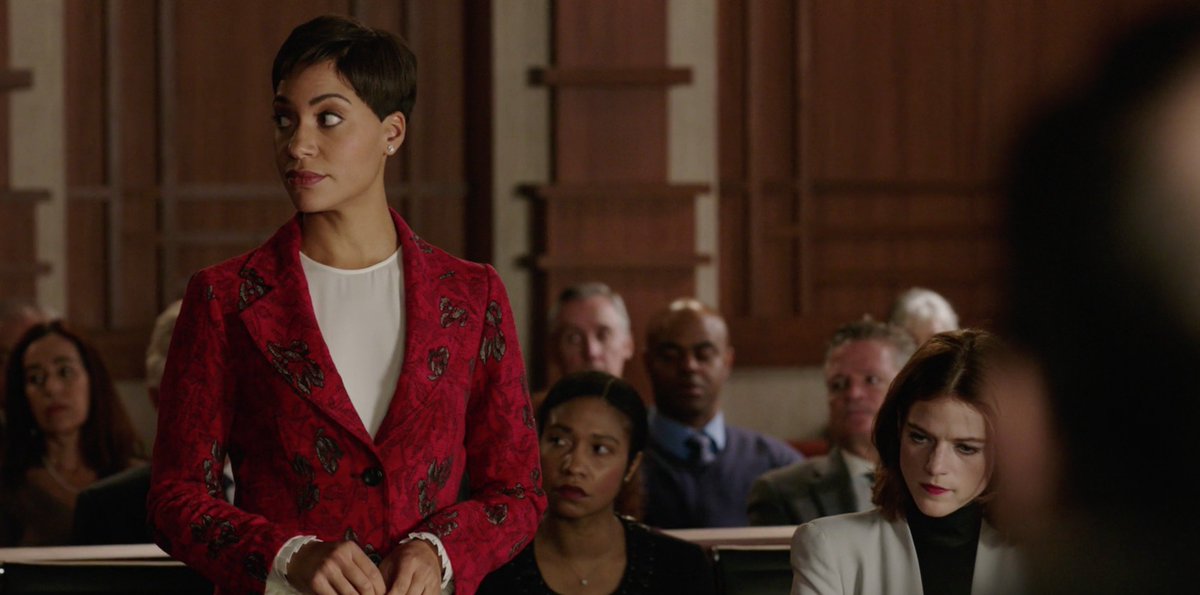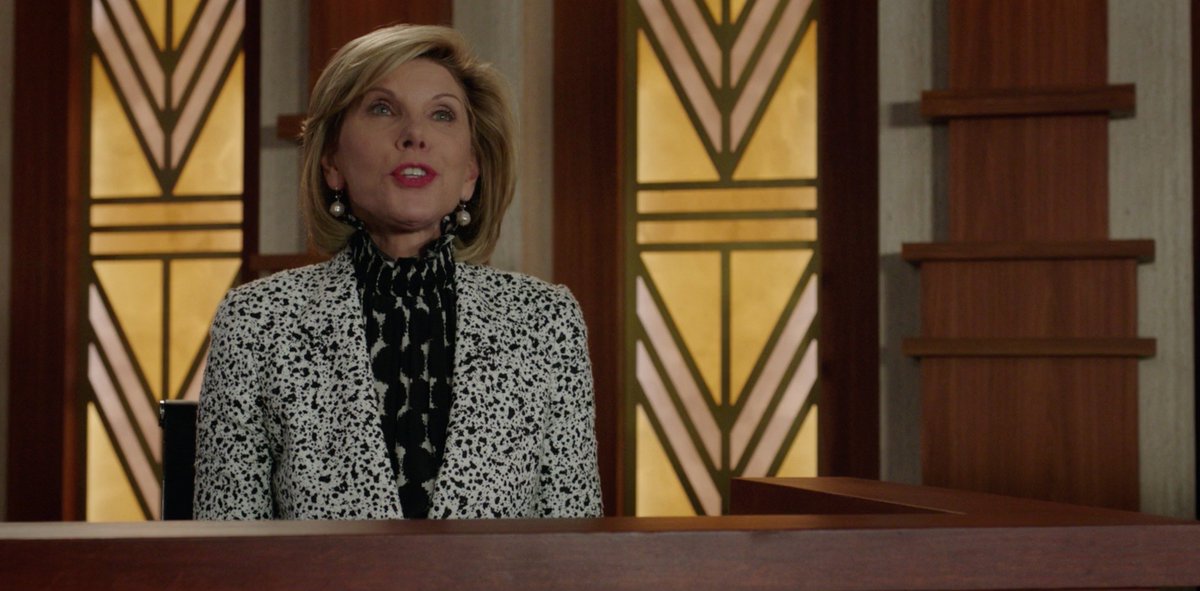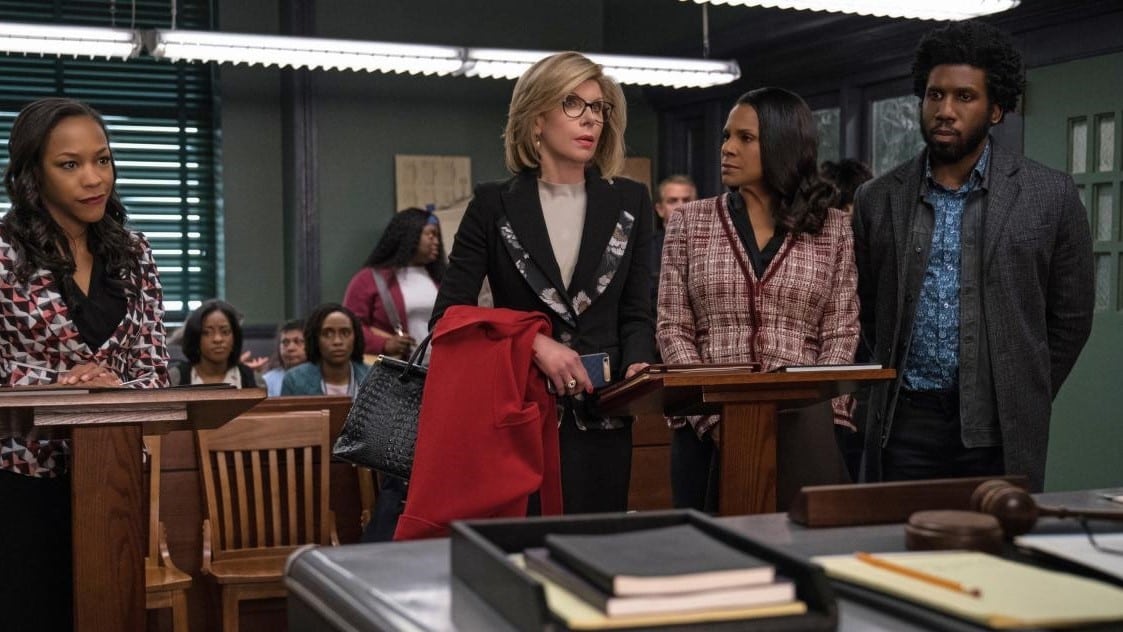 On a similar note, this cast is so freaking good that watching them do their thing is almost mesmerizing. Baranski, Audra McDonald (who enters in season two), and Delroy Lindo are straight up masters of their craft. But one of the most striking performances comes from Cush Jumbo, whose Lucca Quinn was a character in the later seasons of The Good Wife but didn't really fully flourish until now, on The Good Fight, where she is a very fun character to watch. There's something about Jumbo's acting that's just so rare for television (and perhaps has to do with her theater background). She deserves to be a STAR!
Why You Should Watch It Part Two: Lesbians
Another stellar member of the cast is Rose Leslie, who plays Maia Rindell, a lesbian with trust issues! I feel so represented! Those trust issues are the result of her parents (her mother is, importantly, played by Bernadette Peters — where my musical theater nerds at?!) essentially gaslighting her and using her to carry out their pyramid scheme, so The Good Fight also similarly grapples with what it means to have one's life torn apart by a very public scandal, much like The Good Wife did with Alicia Florrick's shattered marriage.
Maia has a girlfriend right from the start, and the two of them have their own, uh, trust issues that I won't spoil. But it's safe to assume in this universe that most relationships will have their fair share of complicated drama that straddles personal/professional worlds. I do wish there was more physical intimacy between Maia and Amy (like even just more kissing!), but the pilot does include a shower sex scene between them, which is definitely a lot more than we ever got on The Good Wife when it came to Kalinda Sharma, the queer investigator who captured so many hearts INCLUDING MINE.
Look, I'll be straight (lol) with you: Maia is no Kalinda. Kalinda Sharma is one of my favorite television characters of all time, and Maia is great but nowhere near on that level. But still, it's exciting to see an out lesbian character in this ensemble, which is also much more racially diverse than that of The Good Wife.
(And sometimes Baranski and McDonald make very deliberate, unflinching eye contact, and I'm like BAIT ME, ROBERT AND MICHELLE KING!!!! Sorry.)
The Good Fight returns for a third season on March 14, and you can catch up on the first two seasons on CBS All Access. There's a free week-long trial.