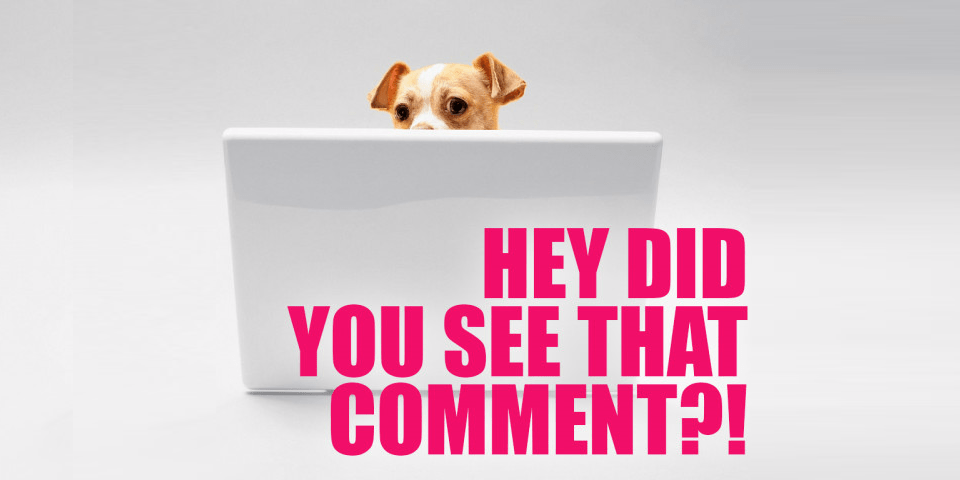 Hey there hi there ho there, campers! Did you have an American Girl doll? I had Samantha, and while I'd love to argue that she was gay, I get more of a Straight Ally President of the GSA Who Will Kiss One (1) Girl in College vibe from her. She sure did have great bangs, though!
This week, Shelli watched Dickinson, and she has HAD it with Sue.
Kayla thinks you need more books about chaotic queers in your life, and she is not! Wrong!
Are you an A+ member yet? There's no time like the present, because on Sunday, 1/16, there's going to be an A+ Discord Yellowjackets watch-along!
This anonymous review of the Snail Vibe made me LOL.
Can you flirt without feeling — or being seen as — predatory? A thousand times yes!
Ok, who had Aisha Dee from The Bold Type looking pretttttty queer on her Instagram on their big gay Bingo card?
Evan Rachel Wood Bisexual, as I will always know her since first day I read Autostraddle in 2015, is always a welcome addition to No Filter!
This is perfect in every way, no notes: Which Historical Lesbian Bars Would American Girl Dolls Have Visited?
And finally, tipping stingily? That's a red flag.
And then there were your comments!
---
On New Year's Resolutions Feel Impossible, but Fuck It These Nail Polishes Are Not:
The Racehorse With Painted Hooves Having a Cocktail Award to tetsubin:

On 7 Brilliant Books About Chaotic Queers:
The Glitterati Award to Gina and Kayla: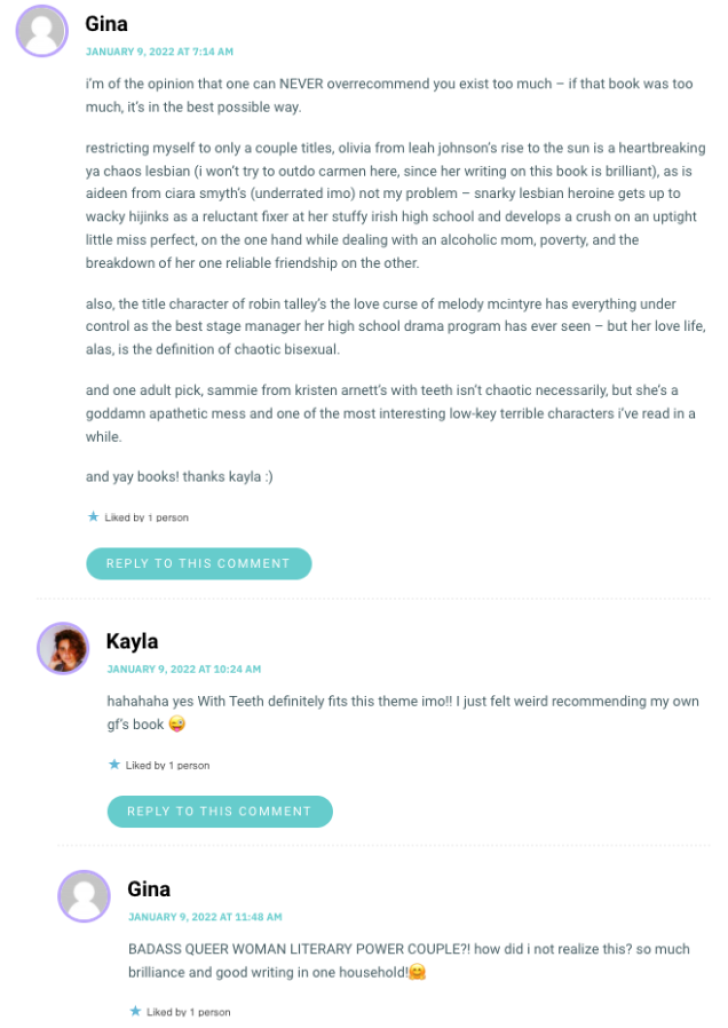 On QUIZ: Which Kristen Stewart Movie Character Are You?
The We'll Never Be Royals Award to ExceptForBunnies:
On "Euphoria" Episode 201 Recap: Literally Heartbreaking:
The Read for Filth Award to one of the elliots:
On Anonymous Sex Toy Review: The Snail Vibe:
The Self-Care Award to trekkie_19: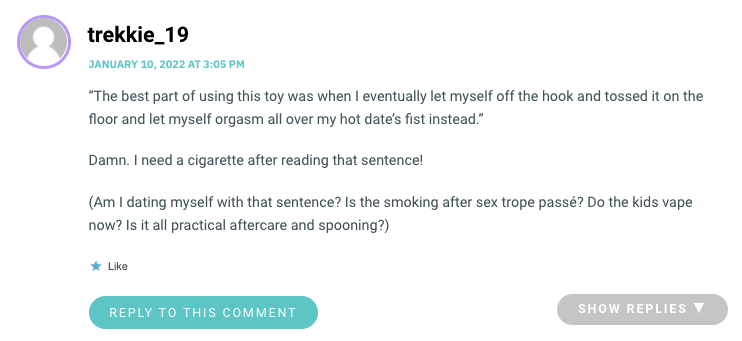 On You Need Help: Can I Flirt With My Crushes Without Being Seen as Predatory?
The Making Magic Award to cleo: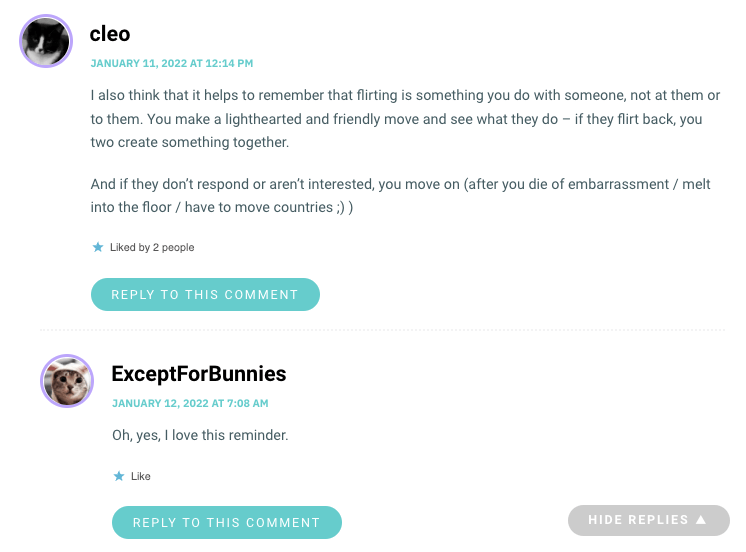 On Alright Now Aisha Dee, These Photos With Your (Maybe) Girlfriend Seem Mighty Gay:
The Only One Bed Award to Reilly: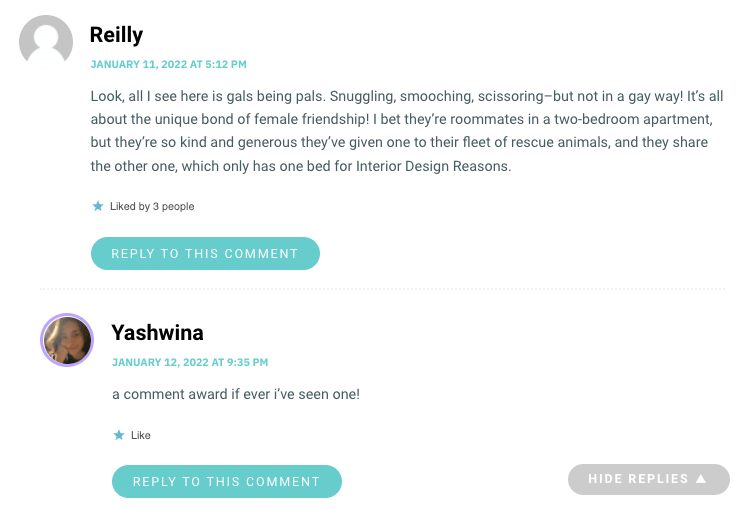 And on Which Historical Lesbian Bars Would American Girl Dolls Have Visited?
The And Samantha Calls Herself an Ally Award to Caitlin, Yashwina, and Kristana:
---
See a comment that needs to be here? Let me know! Tag me [at] queergirl.