When I think about "good" queer representation, I think about bad. I think about bad behavior, bad relationships, bad choices, bad words. I like art about queer people fucking up (and also art about queer people fucking). My friend Drew says it well in her Top 10 Television Shows post from 2020:
"When people ask me what kind of work I make/want to make, I say I want to tell stories about queer fuck ups who are trying their best. Because queer people are people! And 'good' representation means seeing the scope of that humanity on screen."
Here are some books I've read in the past year about queer liars, cheaters, assholes, and chaos demons. The stories here are good, because the people are complex and real. It isn't all hard edges either. There's softness and sweetness to be found burrowed in these pages. These characters are all messy, fascinating, real humans.
---
This was easily one of my favorite books I read about 2021, and I revel in the messiness of all of its characters. Again, I will quote Drew here! From her fantastic review of a fantastic book:
Torrey Peters writes about bad trans women. She writes about trans women who fuck people over, fuck themselves over, fuck other trans women over. She writes about trans women who are judgmental and self-pitying and want love so bad they'll create a world of destruction.
---
You might be thinking to yourself: You Exist Too Much? More like, Kayla, you recommend this book too much! To which, I say this: Can you ever really recommend a funny and poignant novel with a chaotic queer DJ protagonist TOO MUCH? Methinks not! Here's some of what Arafat said of the narrator in her interview with Autostraddle:
The starting point for the story and the character was thinking about somebody who would set their sights on something unattainable – a woman who set her sights on unattainable women. And this became an almost safer way to love. It spoke to her shame around being gay or being bi, her choices colored by this internalized homophobia.
---
In this 2019 novel, protagonist Andrea Morales — who identifies as a lesbian — ends up sleeping with a straight cis dude in the wake of a breakup, gets pregnant, and decides to have the baby. As Vanessa wrote in her review:
It's a book that could fairly be met with skepticism from a queer audience. But Johnson handles the plot with care, never letting her characters become boring or dangerous stereotypes; rather, she builds a world where people are flawed but have the capacity to change, and tells a seemingly familiar narrative in a way that's both surprising and comforting.
---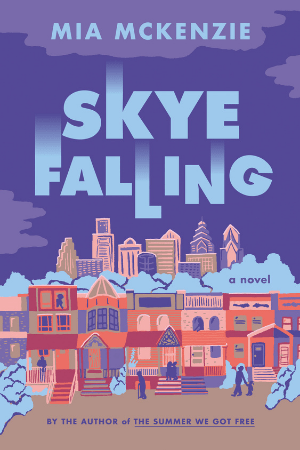 If messy queer protagonists are indeed your jam, you have simply GOT to read Skye Falling. The protagonist Skye is contacted by a 12-year-old girl who turns out to be…"her egg" aka the result of an egg donation Skye did in her twenties when she was broke. To make matters even messier, a woman Skye just attempted to hit on IS THE GIRL'S AUNT. The book is funny but also thoughtful in its explorations of identity, family, and relationships.
---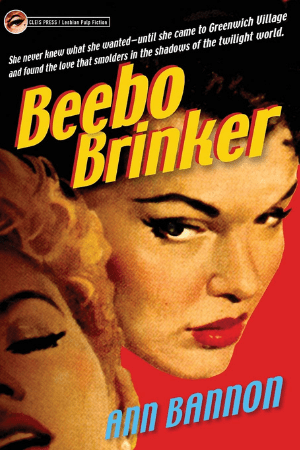 I was absolutely late to the game on Ann Bannon pulp classics, and Beebo Brinker — while being the last installment of the Beebo Brinker series to come out but also the series' prequel — is a great starting point. Midwestern dyke Beebo herself has her messy days for sure, but hell knows no emotional terrorist quite like Venus Bogardus, the closeted movie star Beebo becomes entangled with in this 50s-set pulp novel.
---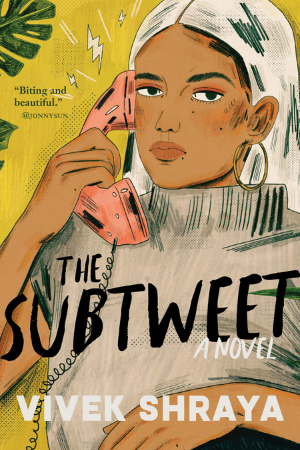 This list would surely not be complete without a book that touches on messy friendship! The Subtweet is a layered novel about the many complexities of friendship between women. It incorporates the internet in meaningful and realistic ways, and both of its main characters are so richly drawn. Again, you should read Drew's words on it.
---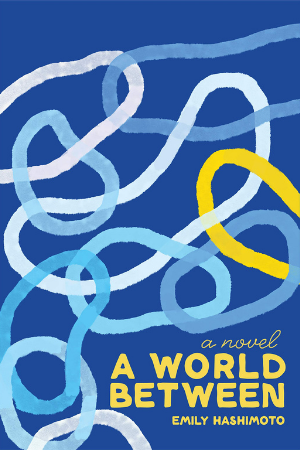 Directly inspired by the iconically chaotic heterosexual couple that has a special place in my heart (Harry/Sally of When Harry Met Sally), A World Between is a romantic-comedy suffused with the messiness of real life. In it, the central couple gets together, breaks up, comes together again. They change; the relationship changes. Their love story is all over the place, as so many are in life.
---
Plus: Three bonus recommendations!
If this list spoke to your messy-queer-character-loving soul, I've also got three bonus recommendations for you! These three books focus more on gay and queer men, but they all spoke to me on a deep level. First up is Memorial by Bryan Washington, about two men in a relationship who are constantly making choices that will have you saying WHAT!!!! Self-destructive behaviors, detailed food scenes, and portrayals of a deeply complicated relationship kept me hooked throughout this book. If you're familiar with Washington's work at all, you know he kills it when it comes to writing sex and food. There's literal mess in this book and emotional mess, too.
Also,100 Boyfriends by Brontez Purnell. This collection of stories (some linked, some not) focuses on queer Black men and has great humor, place writing, and relationships dynamics (and yes, pretty much all of those relationships are CHAOTIC). It's a bouncy, fun read about fucking up and, yes, fucking!
And lastly, I Know You Know Who I Am by Peter Kispert. In a nutshell? This story collection is about liars. Every narrator is unreliable — from a man whose lie about an imaginary best friend he made up to impress a guy spins so out of control he has to hire a stranger to play said friend to a man who lies about being an experienced hunter. There are strange turns and consequences. The whole collection is a wonderful exploration of deception and manipulation (even of the self).
---
Have you read any books with wild, frustrating, difficult queer characters lately? I want to know about them!