In My Top 10 Favorite Television Shows, various members of Autostraddle's TV Team will be telling you about the TV shows nearest and dearest to our hearts, EVEN the ones that don't have lesbian / bisexual / queer woman characters. 
Today, writer and TV/film critic Drew Gregory shares feelings about her favorite shows of all time.
---
I'm a Jewish girl with mental illness who is obsessed with love and musicals. What else needs to be said? Across four seasons, Rachel Bloom and Aline Brosh McKenna created a show brimming with ambition, intelligence, and delight. Songs like "You Stupid Bitch," "Ping Pong Girl," "A Diagnosis," "Maybe She's Not Such a Heinous Bitch," and so many more range from emotional to hilarious, always deepening the story like any good musical — while doing things a movie musical never could. A reprise just feels different when it's four years in the making.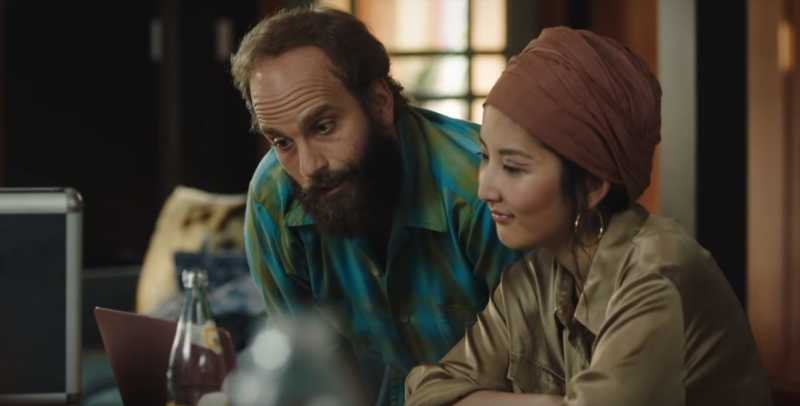 More like a collection of short stories than a collection of short films, Katja Blichfeld and Ben Sinclair's portrait of New York switches genre as often as plot. Some episodes are horror movies, some love stories, many grounded in the magic of everyday reality, and some even from the point of view of a dog or a lighter. And yet despite all the different lives explored, High Maintenance really came alive when Blichfeld and Sinclair let their own relationship seep into the narrative. It was a vulnerable choice that continues to deepen the show in unexpected ways.
This show is very personal to me, which makes its gargantuan success feel somewhat strange. But the truth is I think it's personal to a lot of people because writer/creator/star Phoebe Waller-Bridge created something special. I don't actually have much in common with any of the characters and yet it feels like she tore ventricles from my heart, scooped out a corner of my brain, and splattered it all on screen. Years after Hot Priest discourse is long forgotten, the show's little moments will continue to comfort me.
7. Six Feet Under
The first time the "describe yourself with three characters" meme floated around Twitter, I half-jokingly, very seriously posted the three Six Feet Under siblings. David's attempts at control and role as caretaker; Nate's endless, dissatisfied wandering; and, of course, Claire's angst, bite, and desire to create. How lucky for me to feel connections to characters that happen to inhabit one of the most formally accomplished, well-written masterworks of the medium. If this list was best instead of favorite, I'd have a hard time putting anything else at number one.
6. Looking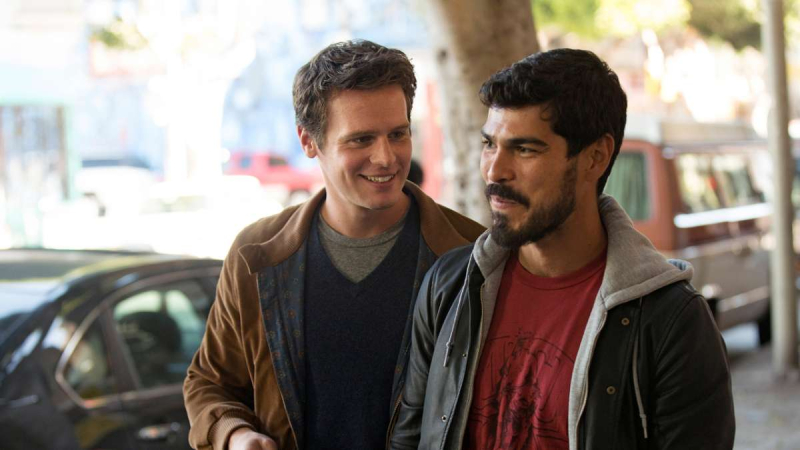 Every Looking episode name begins with the title: "Looking for the Future," "Looking in the Mirror," "Looking for Home." If you come into this show wanting a representation of contemporary gay life, you'll be disappointed by its narrow focus. But that was never creator Andrew Haigh's ambitions, nor should every queer show require those ambitions. This is a show about, well, looking. It's a show about searching. It's the best show I've ever seen about dating. It's sometimes cringey, often hilarious, and regularly heartbreaking. It's buzzing with the beautiful dissatisfaction of life.
There is The L Word the show and there is The L Word the cultural touchstone. I love both. I get more pleasure discussing The L Word than I do any other work of art. Maybe it's because it felt forbidden for so long, or maybe there's just something special about how many people in our community have watched and loved and hated and agonized over it. But I also think it's worth emphasizing that The L Word is also just a remarkable work of television. It's certainly not perfect, but I think the artistry of work made by women and queer people is often erased, and it's important to acknowledge the show's ambitious formal achievements alongside its representational milestones. And I will defend the theme song until I die.
I loved Tanya Saracho because she wrote on Looking, but wow when I decided to watch a show on Starz for the first time I did not know what I was getting into. I feel like I've spent the last three years with a side job as a Vida missionary. It's just so good and I need everyone to watch it. This is a show about family and community and grief and gentrification and reckoning with the past and the future. It's a show made with an entirely Latinx writers room and a majority queer and female crew. It's proof that making a show right is also how you make it best. Special shoutout to Carmen Cabana's cinematography, the hottest cast on television, and the best sex scenes I've ever seen in anything. God I wish it wasn't canceled, but I'll forever cherish these three seasons.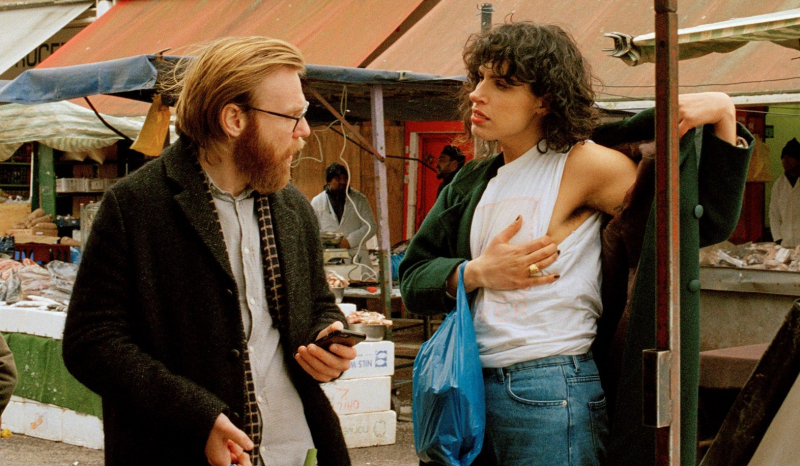 When people ask me what kind of work I make/want to make, I say I want to tell stories about queer fuck ups who are trying their best. Because queer people are people! And "good" representation means seeing the scope of that humanity on screen. Desiree Akhavan's work epitomizes these goals to me. She's not concerned with respectability politics. She just wants to capture the intricacies of the queer lives she observes. She's so funny, and talented, and, yes, hot, and The Bisexual is her crowning achievement in a young career already filled with many. This show gives me permission to be the person I am and the artist I want to become.
2. The Leftovers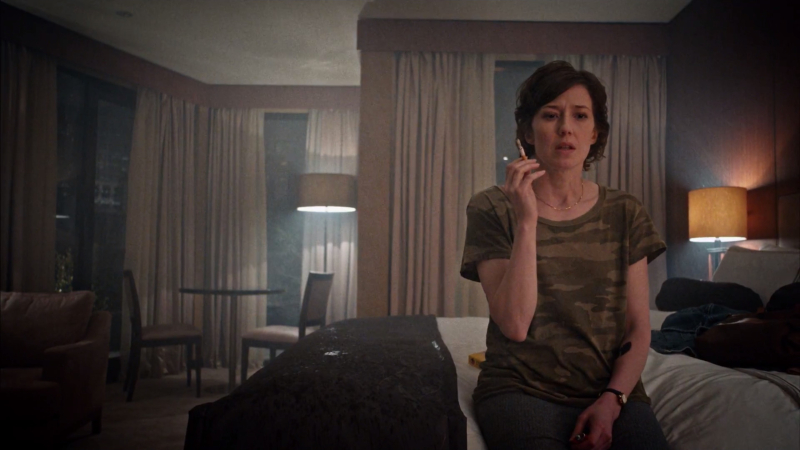 As a former Lost superfan, I was very suspicious of Damon Lindelof's follow-up. How could I trust another show with an ensemble cast and a plot full of mysteries after the last one turned out to be such a disaster? Well, I couldn't. And in a sense that's the entire point of The Leftovers. It's not a show about answers, but about how answers don't exist. It's a show that's as messy as it is ambitious and as baffling as it is remarkable. Its first season isn't even that great, and this is a show that only ran for three. And, yet, in its own way it's a miracle. It began in 2014 when I was in the process of having a personal political awakening and ended in 2017 after the entire country seemed to be doing the same. We live in a really bad world that's filled with pain and grief and uncertainty. But it's also filled with humanity and beauty and possibility. It's hard to reckon with the existential crisis of existence, but this show tries, and the attempt is glorious. As the theme song says: let the mystery be.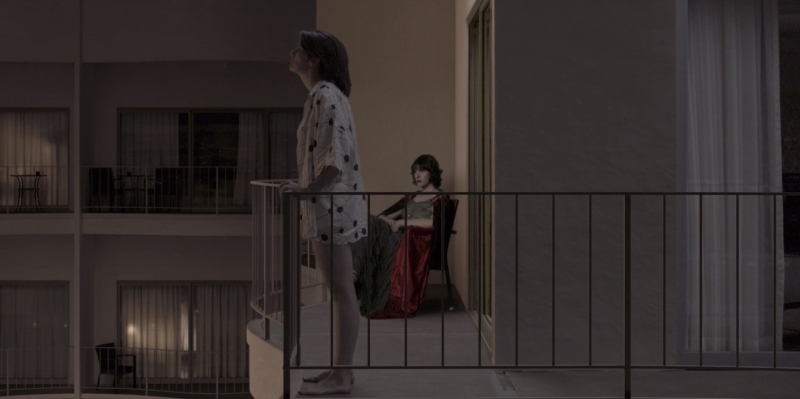 No other show could be my number one. No other show has reflected my present and shaped my future like this one. If you put every other show on this list in a blender, you'd end up with Jill Soloway's messy masterpiece. I think a theme on this list has been my interest in narratives of searching and questioning and confusion, and there's something very Jewish and very queer about that. It's possible to make a perfect movie, but for any show that runs for more than a few years perfection is far more elusive. But television can do something more important than perfection. We can grow with TV. We can start a show as a straight cis boy who doesn't care about religion and end a show as a gay trans woman who feels close to her Judaism. I grew with this show. I grew because of this show. It's a part of me.
---
Shows that almost made the list: Jane the Virgin, Pose, Sex Education, Top of the Lake, Atlanta, Enlightened, Glee, I Love Dick, Mad Men, United States of Tara, BoJack Horseman, Sense8