As of today, we are officially one week into the New Year. And the overwhelming sentiment seems to correctly be Fuck New Year's Resolutions. Last year was hard. The year before was hard. If you are surviving at all, you're already thriving — and by thriving there's a 78.7% chance that I mean you cried this morning and also forgot to have lunch. And that's ok! Do you want to know what I have gotten very into this week? Googling 2022 nail polish trends.
Why? Who knows!! I probably only paint my nails a few times a year (I hate getting chips), but something feels accomplishable, nay I say it, meditative about sitting for 12 minutes in absolute silence and just… painting your nails. No deadlines. No doom filled news. No worries about money or illness or anything that's not simply painting your fucking nails. What if, instead of adding more pressure to be always be Better during a time that is already patently The Worsttm we just stared out of a window with empty heads and freshly painted nails?
(Alternatively I should have named this post lazy femme queer manifestation flagging, but I didn't think that alphabet soup would get picked up by Google.)
---
Did You Want to Be More at Peace? Try Periwinkle
Supposedly periwinkle is the color of 2022 according to people who study colors. I know very little about that, but doesn't looking at it just wash peace right over you? It's like a cool pond in a quiet forest with a perfect breeze. Imagine looking at this color on your hands instead of screaming into void. You know you like it.
Buy It: Plant Power Nails in Soul Surfing — $10.99 
Buy it: Sally Hansen Miracle Gel in Crying Out Cloud — $10
Are You Looking to Kick Insomnia's Ass? What About Navy Blue?
If you are me, then you are not sleeping. First I'd recommend this guide I wrote about sleeping in 2019 — but those are a lot of steps to follow! And we are what? E-X-H-A-U-S-T-E-D, so instead look at the navy blue and pretend it's a starry night sky. Will you feel more refreshed? No! But it's pretty.
Buy it: Olive & June in OMG — $7.99 
Buy it: OPI in Abstract After Dark — $7.99 
More Exercise? Going Outside and Offline? Green! Green! GREEN!
Are you just constantly refreshing your FYP or your Instagram feed? Do you need fresh air? Are your bones creeking from constantly sitting at a desk/on a chair/not moving?
Do bodies benefit from exercise, both for physical and emotional health? Yes, yes they do. And you should probably do that. But in the meantime, have you considered… green nail polish? It's like the outside, but it's on your fingers. And no one had to sweat. (I hate sweat.)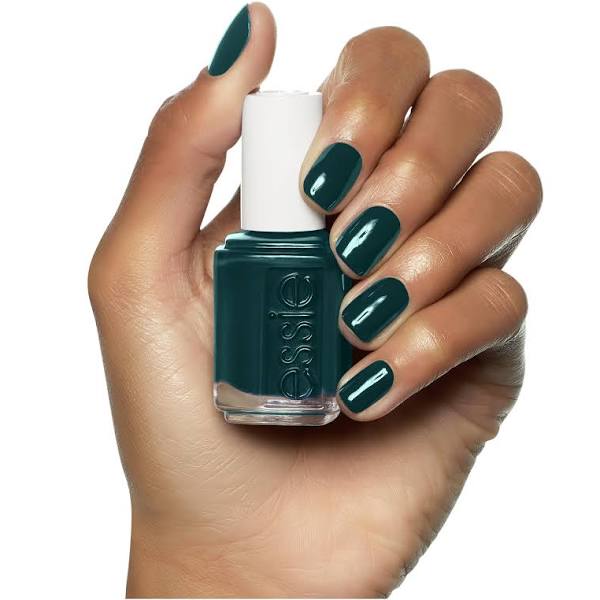 Buy it: Essie in Off Tropic — $8.99
Buy it: Essie in Beleaf in Yourself — $8.99 
Buy it: People of Color Nail Polish in Drinks on Me —  $12 
Looking for Balance Amid a Stressful Schedule? Neutrals
Congratulations, you are ACTUALLY getting shit done two years into this pandemic! I believe in you! You have an overflowing Google calendar and a paper planner that's already filled to the seams even though it's only January. Maybe you have living, breathing things that depend on you (kids, dogs, plants) so you can't stop now. Maybe you're just a person with that fire in their belly to keep pushing forward.
Either way, you don't have time for chipped nails — be real, you don't have time for this article — and so, for you, I gift: NEUTRALS!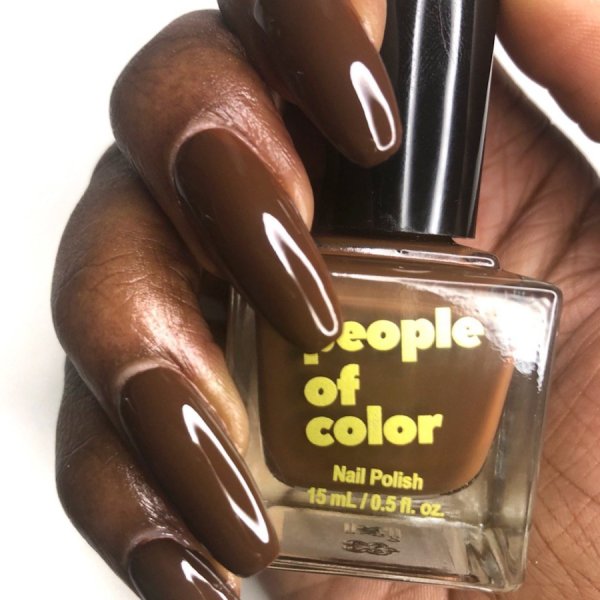 Buy it: People of Color Nail Polish in Brown Sugar Babe — $12 
Buy it: Essie in Cliff Hanger — $9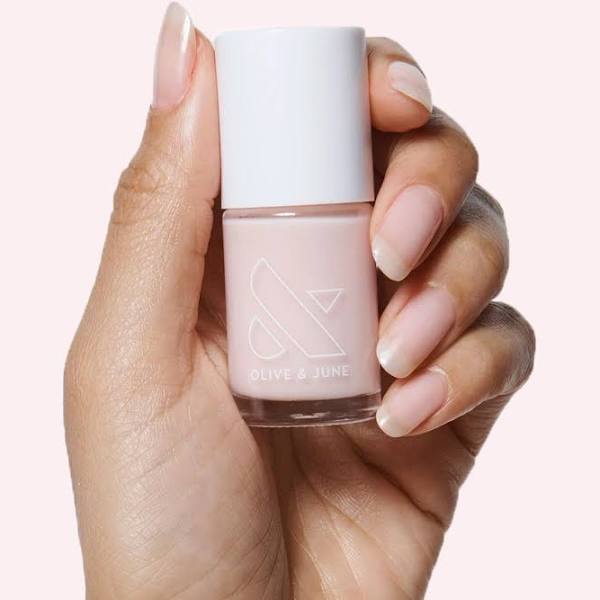 Buy it: Olive & June in CCT – $8 
Being Your Best Gay Self? It's Gotta Be All Black, Baby
Nothing says I'm gay like black nail polish. It's a classic for a reason.  

Buy it: Essie Quick Dry in Now or Never — $8.99
Buy it: OPI in Black Onyx — $10.79 
And Finally… Fuck Me Red.
Do I even have to say it?
If your New Year's Resolution is to date, get on them apps, fall in love, put yourself out there, great. If it's to positively have your back blown out like it's never been before, I am also here to support you.
Let's go.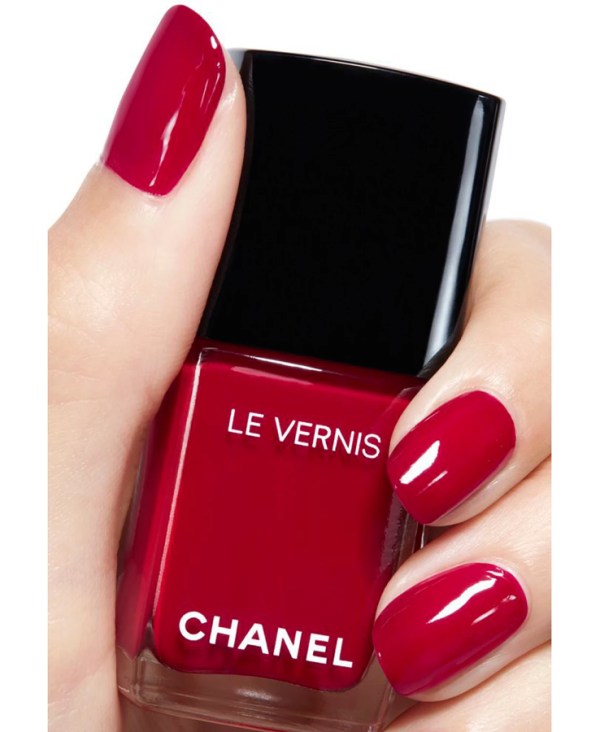 Buy it: Chanel in Pirate — $30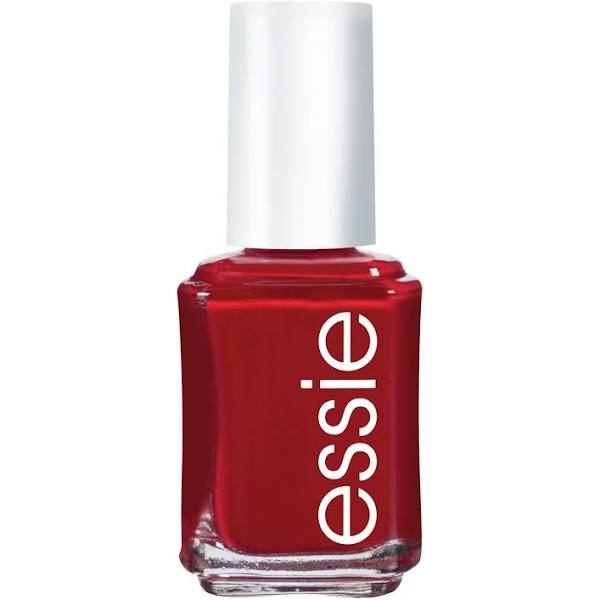 Buy it: Essie in Forever Yummy — $8.99