Every holiday we host a rousing, jubilant open thread wherein you can escape various unsatisfactory environments for a more satisfactory virtual environment and/or share the joy of the holiday season amongst friends. Perhaps you're celebrating your first one as openly gay/vegan/Canadian or bringing your ladyfriend home for the first time. Perhaps you've made the best pumpkin pie or quinoa and now nobody cares anymore that the closest you're getting to turkey or a man this holiday season is impregnating your lez-self with a turkey baster.
Any uncomfortable conversations about how Occupy Wall Street is a bunch of lazy stoned hipsters with no real message? Have you birthed a gluten-free child? Does everyone love/hate your alternative lifestyle haircut? Did you snag tickets to The Muppets Movie? Are you dying of excitement for Black Friday and Small Business Saturday, wherein we will begin to unveil the most fantastic assortment of holiday-ready merch in the history of Autostraddle!?!? You know how we do: changing history to enable the future, etc.
I have a Canadian girlfriend, Berkeley Bowl is closed, and my usual Thanksgiving Compadre, Haviland Stillwell, is in Savannah, which is unfortunate, because we've spent at least five Thanksgivings together. It's very meaningful for us because we both hate Thanksgiving 'cause the whole point of it is just to eat a really big dinner full of foods we don't actually like. Haviland only eats sticks and leaves, and I won't eat animals that look like animals, so there you have it. Last year I kicked off Thanksgiving in the emergency room of Highland Hospital and then proceeded to have a lovely holigay with Haviland, Marni and Ashley, complete with lesbian folk-rock music and kale. We played frisbee in the street. At some point I was wearing a dress. Look, it's Charlie Brown!
Here's a quote from last year's open thread, to inspire you:
"My family is crazy.
I'm not out to them yet.
But my grandmother likes my tattoo and there's beer. A refrigerator full of beer."
– Mr. Z
Also, we want you to know that we're thankful most of all for you. Yup. You. And if you're ever in need, you know where to turn…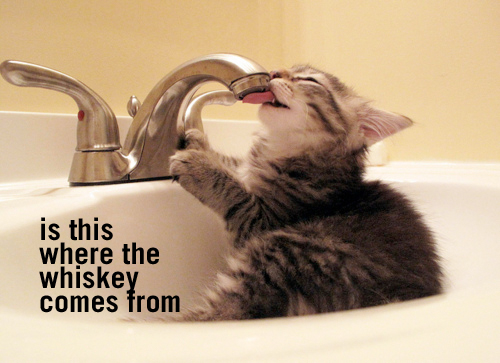 OK TALK. The first three people to comment with an actual email address and an actual comment will get a special 30% discount code to buy shit at the autostraddle store this holiday season.
Mhm. Just wanna shake things up a little.