The time has come to talk about spring and summer teevee! Okay, the time has kind of passed to talk about spring teevee, but not by too much — all of these shows that started in spring are still airing! It's been a pretty okay year for LGBTQ women on television so far. Very few deaths, historically speaking, and a decent amount of kissing and some critically acclaimed series filled out with queer women. Summer is always an exciting time for us because it's when the genre shows rain down in full force and we've always had the most representation in sci-fi and fantasy. This spring and summer, though, there's plenty of non-supernatural dramas too. Below is every show we know about that has a premiere date. We'll keep this list updated as new premiere dates are announced, and you can bookmark this page or reference it from the Arts & Entertainment Menu at the top of your Autostraddle Website Page.
---
April 2018 Queer TV Show Premieres
It's true, these shows have already begun — but they weren't in our winter preview, and we want to make sure they're on your radar!
Star, Wednesday March 29th (Fox) – Season Two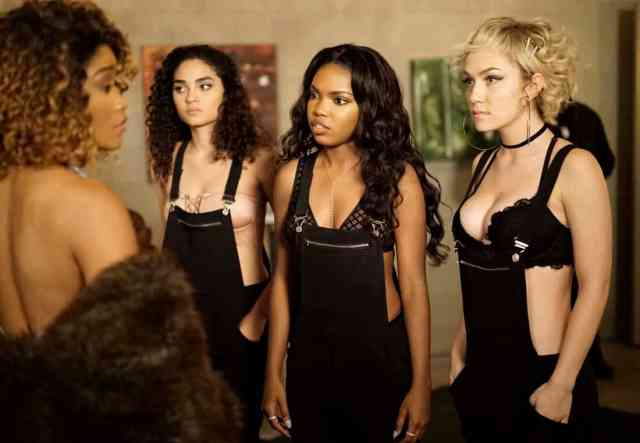 Star's a soap opera about low income, teen girls of color reaching for the music superstar dreams. It has had an impressive slate of black QTPOC representation in front of and behind the camera — including Amiyah Scott as Cotton Brown, becoming the first trans actress to play a trans woman in a regular network TV role, and out actor Miss Lawrence as Miss Bruce. It also stars Queen Latifah and is produced by out gay producer Lee Daniels. One of the show's lead protagonists is Simone Davis, a biracial, bisexual teen who's in and out of foster care. She's got an unbreakable spirit and determination to go after her goals. It wouldn't be fair not to warn you that (SPOILER ALERT) Star buried one of its gays last winter. I still find the musical soap enjoyable, but it's something to keep in mind. — Carmen
Siren, Thursday March 29th (Freeform) – Season One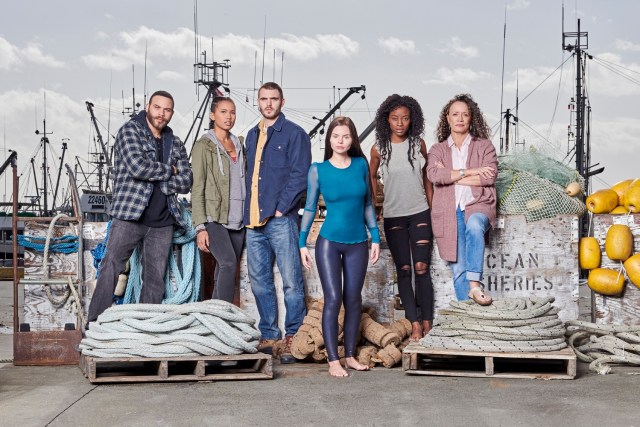 A murder mermaid temporarily shed her tail and popped onto land for a while, learning the way humans do things and then tossing them aside to do what she wants. And sometimes that thing includes kissing a girl. The girl has a boyfriend but the boyfriend is into the mermaid too so we might have our first-ever man-woman-mermaid throuple situation heading our way on Freeform in this ten-episode series. — Valerie Anne
Famous in Love, Wednesday April 4th (Freeform) – Season Two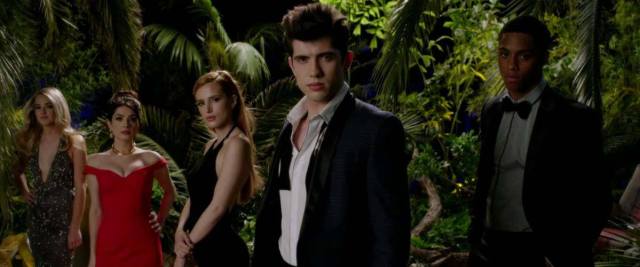 Bisexual actress Alexis is the star of her own reality television show this season, which means regularly negotiating the temptation to ruin the lives of everybody she knows and cares about in order to amass fame and the veneer of success! What an inspirational character for us all. — Riese
Imposters, Thursday April 5th (Bravo) – Season Two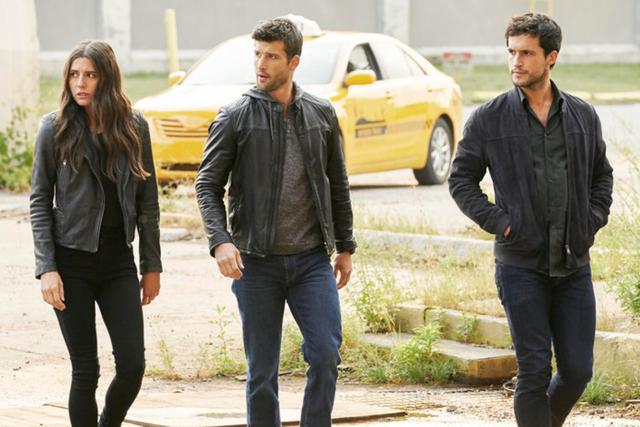 The Bumblers, including our fave, Jules Langmore, are riding high after exacting revenge on the ex that betrayed them all but things quickly go sour and the trio are forced to regroup in Mexico. Season Two promises to delve more into Jules' backstory, including introducing us to her sister, Poppy (Rachel Skarsten). — Natalie
Killing Eve, Sunday April 8th (BBC America) – Season One
Sandra Oh has finally booked the post-Grey's Anatomy leading role she deserves, playing Eve, a spy tracking down a notorious bisexual assassin named Villanelle (Jodie Comer). Their obsession with each other is laced with sexual attraction. And even though it's a spy thriller, Phoebe Waller-Bridge infuses this dark world with bits of unexpected humor that Oh and Comer bring out masterfully. Killing Eve is the sexy, queer spy thriller I've long craved. — Kayla (warning: due to the genre of this show, steady yourself for some gays to get buried.)
Supergirl, Monday April 16th (The CW) – Season Three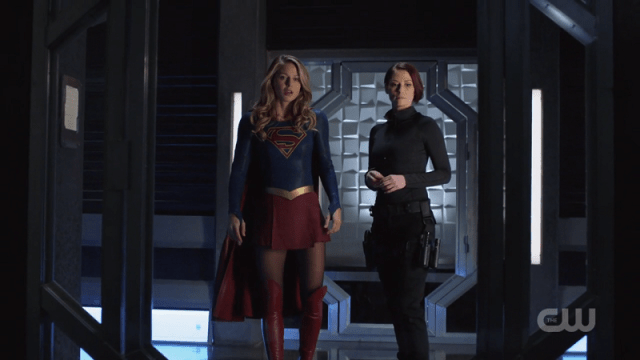 Supergirl took a hiatus to sort some stuff out and I'm really hoping that means great things for the back half of this season. Our resident lesbian, Alex, is still getting over her ex-girlfriend Maggie, so I doubt she'll have any kind of lady love until Season Four, but hopefully the show continues to focus on her relationship with Kara, and remember that the show actually is about Supergirl, not her boring ex-boyfriend. Also if Alex wanted to go on a few bad Tinder dates just for giggles I'd be fine with that, too. — Valerie Anne
Westworld, Sunday April 22nd (HBO) – Season Two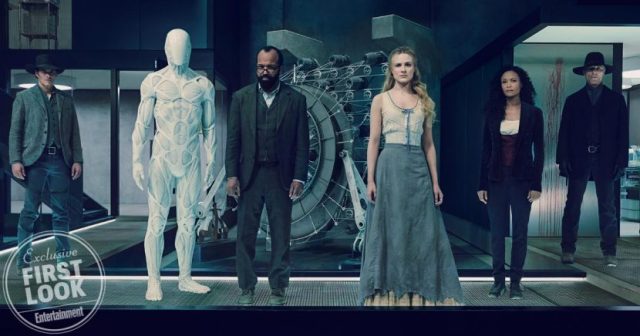 When asked about exploring Dolores's sexuality, Evan Rachel Wood said her character is "not either a man or a woman" and, furthermore, "All I can say is, yes, there's going to be something. I wasn't disappointed. I was like, 'Yay,' but that's all I can say.wp_postsIt is very difficult to describe Westworld at all in a little paragraph in a teevee preview — because LOL I barely understand what's going on half the time. Still it's some of the most exciting television on television these days, even if all the queer stuff has been either deeply buried/implied or very surface level. — Riese
Into the Badlands, Sunday April 22nd (AMC) – Season Two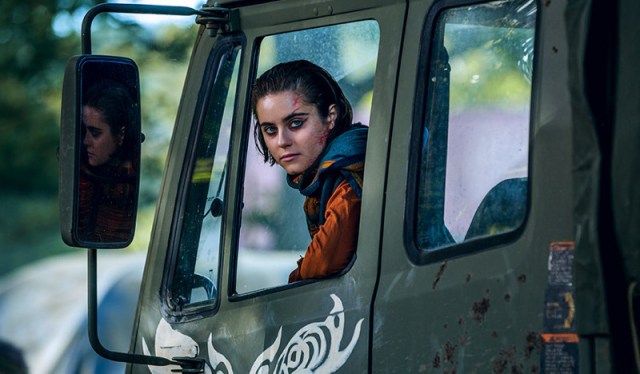 Season Two came back both with and without a bang. That is to say, Tilda isn't sporting her classic bang look anymore, but it's because she needs her hair slicked back — the better to murder men with, my dear. It looks like she'll be slaying enemies alongside her girl Odessa this season while she works out her mommy issues. We'll also meet a new character who really upped the murder game; she has potential to really shake things up. — Valerie
The 100, Tuesday April 24th (The CW) – Season Five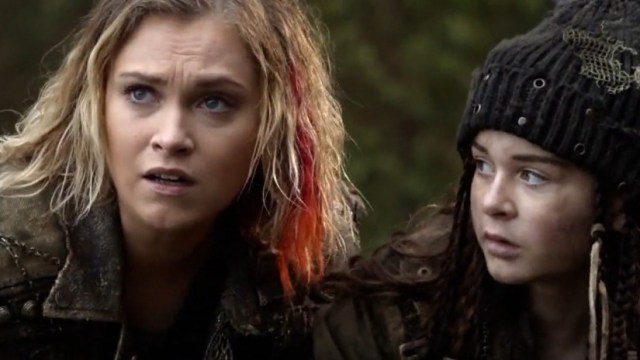 I'll be honest: It doesn't matter how we do or do not write about this show, someone will get mad at us because we did or did not write about this show. So, here are the facts: The 100 still boasts a badaass bisexual leading character. The 100 also unrepentantly murdered a lesbian character that set off a chain reaction of activism that changed the landscape of queer TV forever. Whatever your relationship is to this show, it's valid. We're not telling you what to believe. What we're telling you is that The 100, unlike Lexa, continues to exist.
The Handmaid's Tale, Wednesday April 25th (Hulu) – Season Two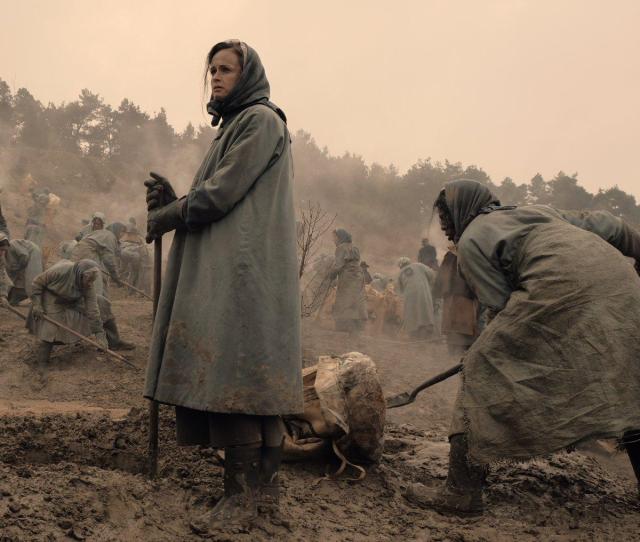 This show remains hella dark and chock-full of queer women — one of whom (Moira, played by Samira Wiley) has escaped to Canada where she's dealing with Gilead-inspired trauma and another (Emily, played by Alexis Bledel) who has been sent to The Colonies to dig up nuclear waste until she dies! You can read my review of it here. — Riese
---
May 2018 Queer TV Show Premieres
Dear White People, Friday May 4th (Netflix) – Season Two
The black queer women supporting characters of Dear White People's first season were super underwhelming, which personally hurts me because one of them was played by Nia Long — one of my oldest childhood crushes. Dear White People's based on the cult classic satire indie film of the same name about being a black student in a predominantly white university. The original film was produced by Lena Waithe and brought to screen by out gay writer/director/producer Justin Simien. Simien also helms the Netflix series and, according to the trailer, we can at least expect a Lena Waithe cameo in the second season! In her brief clip, she says "black lesbians" real slow and felt so good to my ears, I rewound it three times. — Carmen
Vida, Sunday May 6th (Starz) – Season One
I am so excited for you all to fall in love with Vida! Vida is about two Chicana sisters returning to their old neighborhood in East LA after their mother's death. One of the sisters is queer. Both sisters are surprised to find out that, upon her death, their mother was married to a woman. Out non-binary actor Ser Anzoategui plays the butch lesbian widow. The show's produced by an out queer Chicana, Tanya Saracho, and has a predominately queer Latinx writers room. It's sooo, soo good y'all. It's on Starz, which I know is not a cable channel that's easily accessible for everyone, but I promise you that it's going to be worth the effort to seek out! We're going to be talking more about Vida in the upcoming weeks and helping you all find ways to support it — because we want you to have nice things!! And this is a really nice thing. — Carmen
Sweetbitter, Sunday May 6th (Starz) – Season One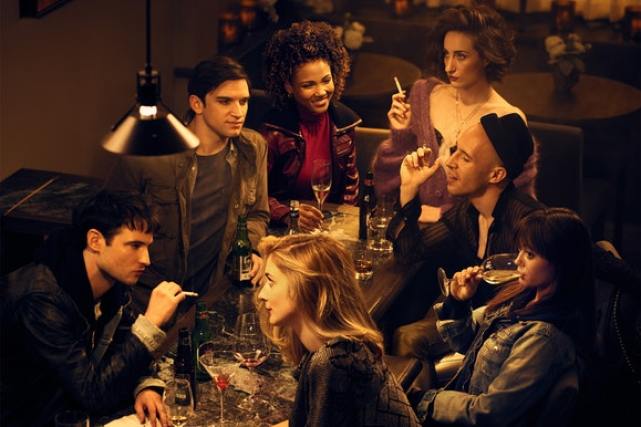 Sweetbitter is the story of Tess, a 22-year-old who flees her old life for a new one in Manhattan where she immediately snags a job at an exclusive restaurant. Set in 2006, Tess serves an upscale clientele, hangs at an industry dive bar, learns a lot about food and wine and, mostly, learns a lot about people. One of her new friends is Ari, played by Eden Epstein, described as "a backwaiter by day and an adventurous lesbian and DJ by night.wp_postsThe book was pretty good (although I was partial to it, having also been a young New York aspirant in 2006 and having waited tables in the city), perhaps the series will be even better! — Riese
13 Reasons Why, Friday May 18th (Netflix) – Season Two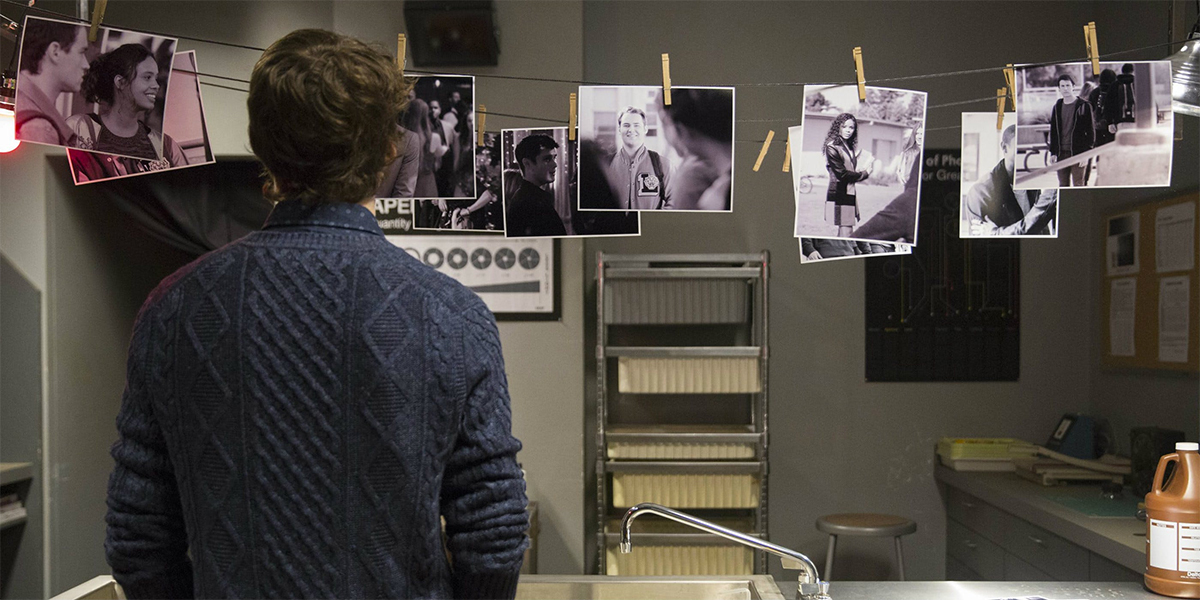 I found Season One to be really f*cked up on just about every level including basic storytelling, and allegedly creators are taking this feedback into account with Season Two, which will shift its focus from Hannah's suicide to a sexual assault trial. According to Netflix, "Liberty High prepares to go on trial, but someone will stop at nothing to keep the truth surrounding Hannah's death concealed. A series of ominous Polaroids lead Clay and his classmates to uncover a sickening secret and a conspiracy to cover it up." Furthermore, "Jessica's recovery will also be explored as Yorkey looks to examine what it's like to go from being a victim of sexual assault to being a survivor of sex assault." Lesbian character Courtney Crimson will continue her role and sexually fluid Hannah will remain front-and-center.
Picnic at Hanging Rock, Friday May 25th (Amazon Prime) – Season One
The classic 1975 novel about three schoolgirls who vanish from Appleyard College for Young ladies on Valentine's Day 1900 has been adapted before — Peter Weir's 1975 film "certainly picked up on the erotic subtext" of the story, but the new Foxtel series "takes the sexual undercurrents rippling among the residents of Appleyard College and the local townsfolk and makes them a tad more obvious." Somehow, a wooden dildo is involved. Regardless, we're in. — Riese
Queen Sugar, Tuesday May 29th (OWN) – Season Three
Details are scant about what to expect from season three of Queen Sugar but with a focus on the "journey of fatherhood," we anticipate Nova Bordelon exploring her unresolved issues with her late father, Ernest. We're also keeping hope alive that 20gayteen brings Nova a girlfriend. — Natalie
---
June 2018 Queer TV Show Premieres
Humans, Tuesday June 5th (AMC) – Season 3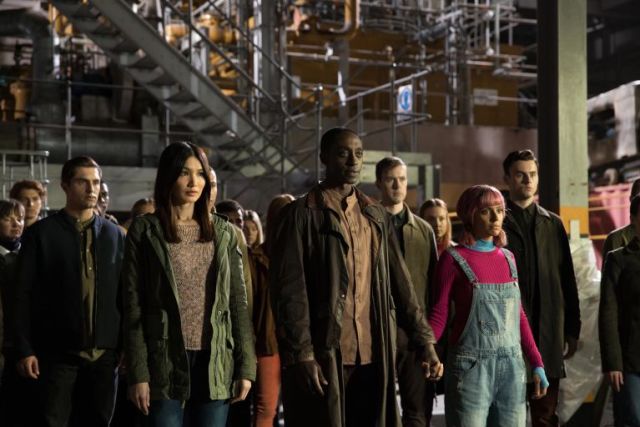 Here's what we know about Season Three of Humans: "One year after the dawn of consciousness, a decimated and oppressed Synth population fights to survive in a world that hates and fears them. In a divided Britain, Synths and Humans struggle to broker an uneasy peace, but when fractures within the Synth community itself start to appear, all hope of stability is threatened." Pansexual synth Niska will be back, but her girlfriend Astrid isn't showing up on IMDB as part of Season Three. I hope she finds somebody else to be queer with. — Riese
Pose, Sunday June 3rd (FX) – Season One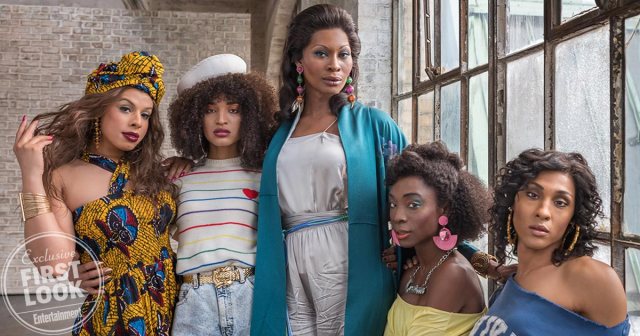 There has never been a show like Ryan Murphy's Pose on TV. Ever. It boasts 50+ LGBTQ characters and the largest number of trans series regulars in American TV history. MJ Rodriguez, Indya Moore, Dominique Jackson, Hailie Sahar and Angelica Ross are all playing trans characters, and Janet Mock and Our Lady J are producing and have both been in in the writers room. You're about to learn a whole lot about '80s ball culture! — Heather
The Fosters, Monday June 4th (Freeform) – Finale Event
After five seasons, the Adams Fosters clan are ready to say their final goodbye. The three episode finale mini series takes place roughly four years in the future from the main body of the show. All of the Adams Fosters children have graduated from either high school or college and the entire family is coming together to celebrate Brandon's wedding. I don't care about Brandon Adams Foster, ever, and the trailer for the finale does little to assuage my worries. However, The Fosters really stuck the landing of their final season. They brought back heart to their storytelling and refocused their central energy on Stef and Lena. It's enough that to have regained my trust going into summer. — Carmen
Younger, Tuesday June 5th (TV Land) – Season 5
This is a good show and I don't care if you believe me! Yes, there's a straight love triangle at the center. And no, resident lesbian Maggie doesn't get as much screentime as she should. But each season gets better and better at developing her character and bringing her into the fold and the real story here is women and their careers and their friendships. The last time we saw Maggie, she was in Ireland bedding the mother of the bride of her best friend Liza's ex-boyfriend. She also has an on-again/off-again thing with Hilary Duff's pansexual best friend, Lauren. — Heather
Sense8, Friday June 8th (Netflix) – Finale
AHEM: "Personal lives are pushed aside as the cluster, their sidekicks, and some unexpected allies band together for a rescue mission and BPO take-down in order to protect the future of all Sensates." — Riese
Claws, Sunday June 10th (TNT) – Season Two
Quiet Ann and the ladies of Nail Artisans of Manatee County are back using their salon to launder money for the mob, only this time, it's for a female-led Russian mafia. As the ladies are asked to do more, they realize their own capability — they're criminals and they are good at it — and start to think that, maybe, it's time they became their own bosses. — Natalie
The Bold Type, Tuesday June 12th (Freeform) – Season Two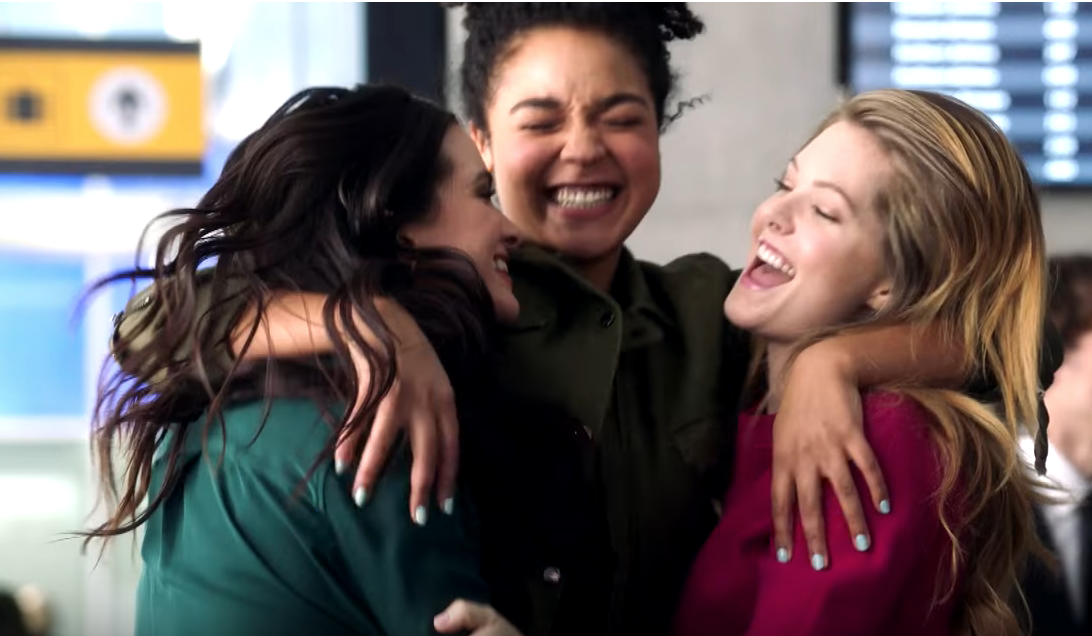 This show ended up being one of summer's sweetest treats last year, and I can't wait for more romance between bisexual social media maven Kat Edison and lesbian artist and activist Adena El Amin — including, apparently, a big meet-the-parents moment. I am ready to laugh, cry, and yearn for all of Jacqueline Carlyle's power wardrobe. — Kayla
G.L.O.W., Friday June 29th (Netflix) – Season Two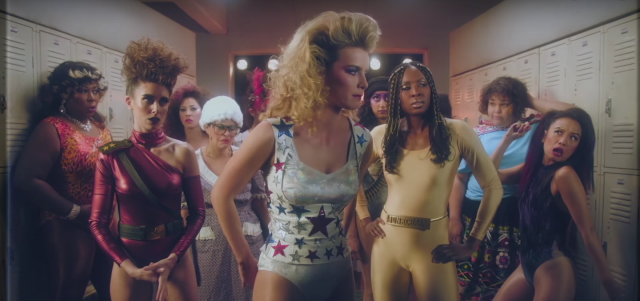 When G.L.O.W. returns for its second season we will FINALLY get what we craved throughout its homoerotic first season: Yolanda, a lesbian wrestler played by Shakira Barrera. — Riese
---
July 2018 Queer TV Show Premieres
Heathers, Tuesday July 10th (Paramount) -Season One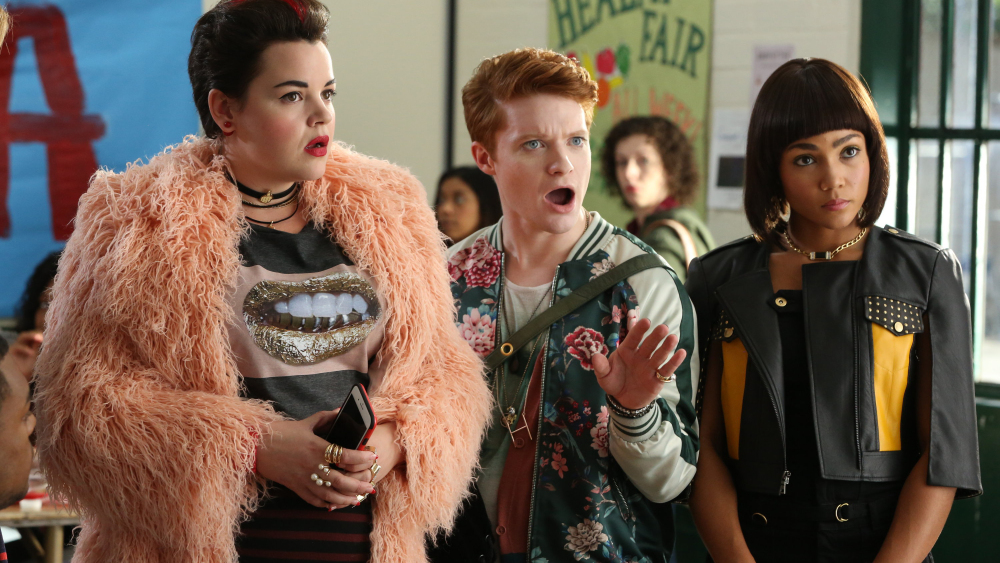 The initial debut of this program was critically panned, and consequently withdrawn allegedly on account of the Parkland shooting. If they haven't changed anything about the show since their first go-around, we'll probably hate it.
Harlots, Wednesday July 11th (Hulu) – Season Two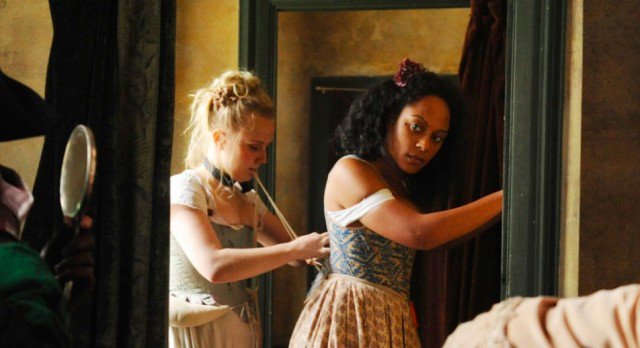 We return to my favorite show ever about sex workers to find the city's top madams in an even more dramatic feud than they were in Season One —Violet's future in peril, her religious fundamentalist gal pal doing what she can to save her, and a new judge determined to rid his city of what he perceives to be "vice." Liv Tyler joins the cast as Lady Isabella Fitzwilliam, a wealthy woman with zero personal freedom who has mad sexual tension with Charlotte Wells. — Riese
UnREAL, Monday July 16th (Hulu) – Season 4
Traci Thoms returns as Fiona, a power lesbian television executive, in the very uneven final season of this "Bachelor" send-up. Your favorite lesbian, Faith, does a one-episode guest spot as a therapist brought in to mediate a conflict between several contestants.
Wynonna Earp, Friday July 20th (SyFy) – Season 3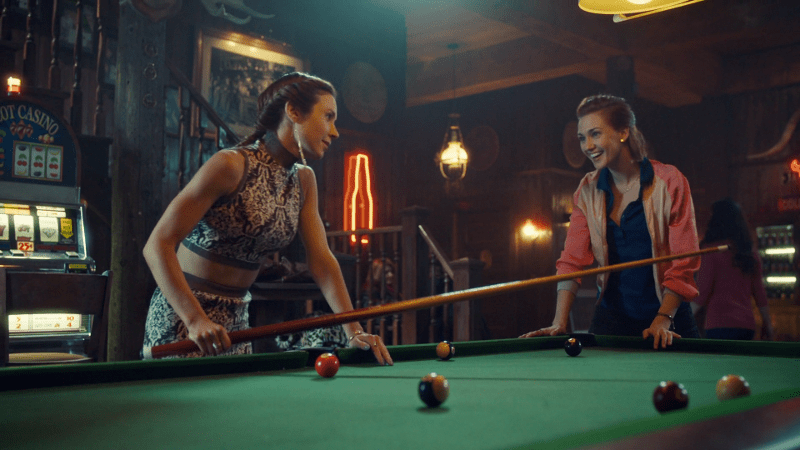 Season 2 was full of goo, babies, time warps, demons, and so many ladies kissing. It answered a lot of questions, and asked a whole lot more. Season 3 promises more mystery (Mama Earp?!), drama (a cult?!!), and, of course, quality queer content. At a recent panel, when asked about the gayness of Season Three, Emily Andras said, "What's the straightest show you can think of? I feel like Season 3 makes Season 2 look like that straight show.wp_postsYee haw. — Valerie Anne
Killjoys, Friday July 20th (SyFy) – Season 4

With Lost Girl's Michelle Lovretta behind the wheel, it wasn't really a surprise, but definitely a welcome turn when the main big bad of Season 3 ended up in a relationship with another running antagonist. Aneela and Delle Seyah are a unique pairing, to be sure, but they've made it clear that they'd risk just about anything for each other. Their fates were inextricably linked with Dutch, Johnny and D'av's in the Season 3 finale, so I have a feeling we haven't seen the last of these murder girlfriends. — Valerie Anne
Season 6 of OITNB promises, somehow, that it will get even darker than previous seasons as inmates are shipped out of Litchfield following the riot and sent to other prisons. We follow the women who end up in Max, where they try to negotiate a new set of prison gangs, divided by block, and an investigation into what happened during the riot that puts Taystee in a precarious legal position. Adrienne Moore, who plays Black Cindy, told The Hollywood Reporter, "Toward the end of season five, there were some people that were agreeing to stick together, and there were some people that were looking out for themselves. We'll see the repercussions of those decisions in this next season."
---
August 2018 Queer TV Show Premieres
Insatiable, Friday August 10th (Netflix) – Season One

The coming out story of this pretty much universally panned series is apparently its only redeeming factor!
The House of Flowers, Friday August 10th (Netflix) – Season One
A Spanish-language comedy-drama program about a dysfunctional high-class Mexican family that owns a prestigious flower shop. Juan Pablo Medina plays María José, a transgender woman who has a child with her ex-wife, Paulina, who is still carrying a torch for María.
The Sinner, August 15th (USA) – Season 2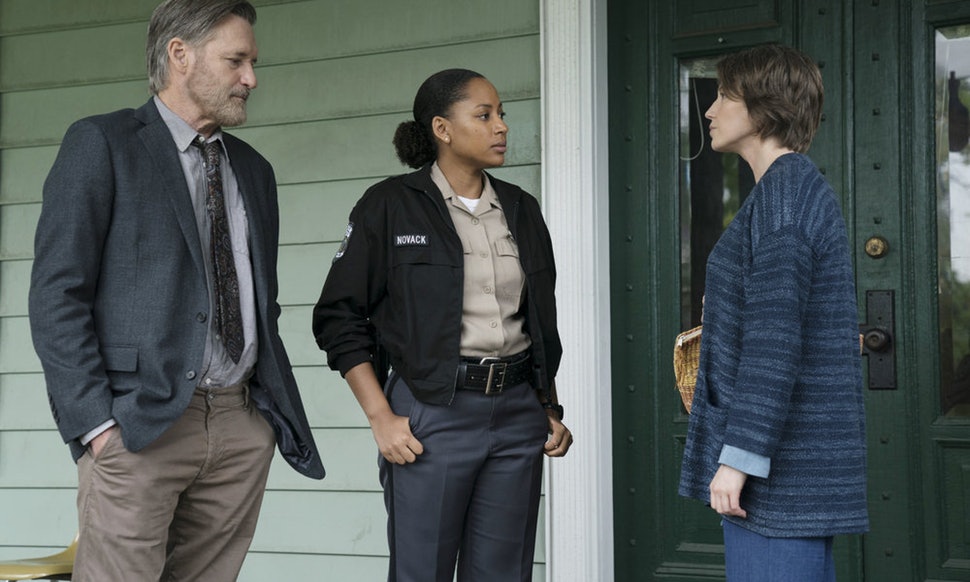 This anthology series returns with a new case and a mostly new cast for Season 2, including Natalie Paul as Heather Novak, a black lesbian detective put on the case of a boy who murders his parents for very unclear reasons in very strange circumstances.
Mr. Mercedes, Wednesday August 22nd (Audience) – Season 2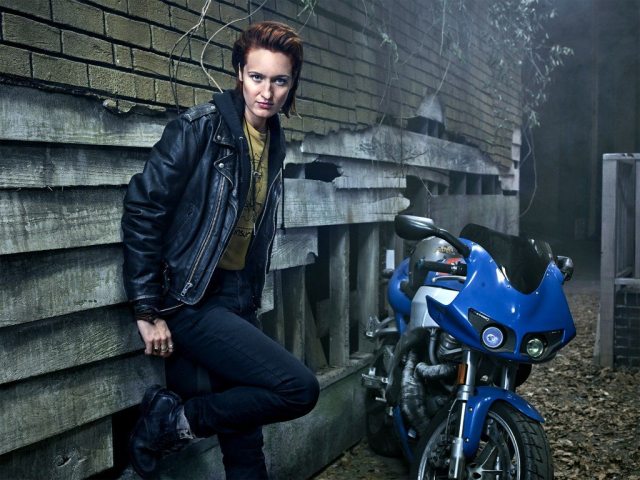 Breeda Wool will be returning as techie lesbian Lou Linklatter, according to Den of Geek. As the first season drew from Stephen King's book of the same name, Season Two will be drawing from a few follow-up novels. — Riese