Hi everyone! How were your respective Pride celebrations?! We're still recovering from ours. It was a fun weekend and it seems like it's time to reminisce. So let's do it with photographs!
As you may have heard, we held our 2nd Annual Rodeo Disco at Mason Dixon in NYC this past Sunday and man, you guys did not disappoint! Thanks for all who showed up and got down, and of course thanks to everyone there in spirit 'cause I know there are quite a few of you out there (wherever you are not in New York City).
So what happened? Well from what we can remember, this:
DJ Carlytron and DJ Saratonin made the dance floor hot with sweet beats: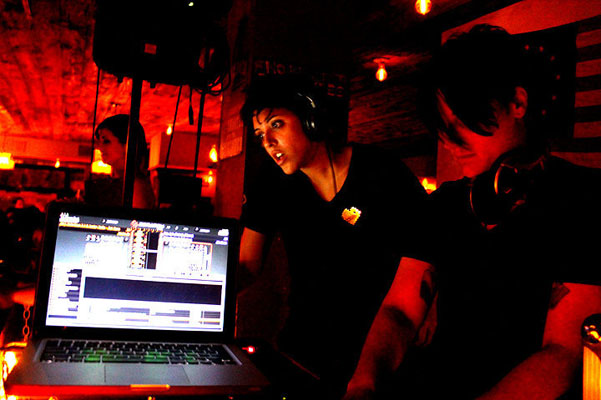 The best dance group ever, The Spangles, sent a few dancers (out of their many)
to our party to perform for the crowd:
Rachael Hip-Flores kisses Nicole Pacent IRL too!
Our talented friends from Candy Slice Comedy graced us with their presence, looking amaz: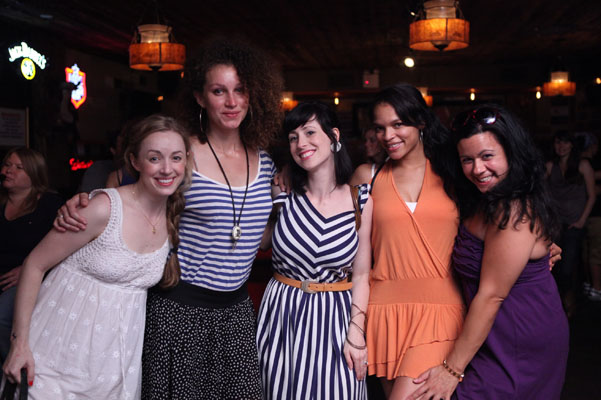 Many of our fierce attendees took on the mechanical bull all damn night, like future Autostraddler Gaby: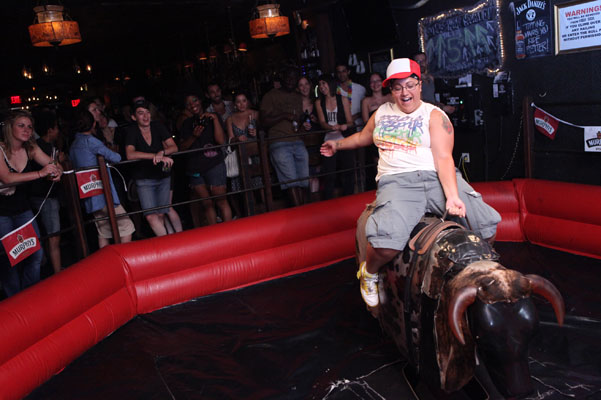 and GO! Mag correspondent, Sarah. You may also remember her as Miss April: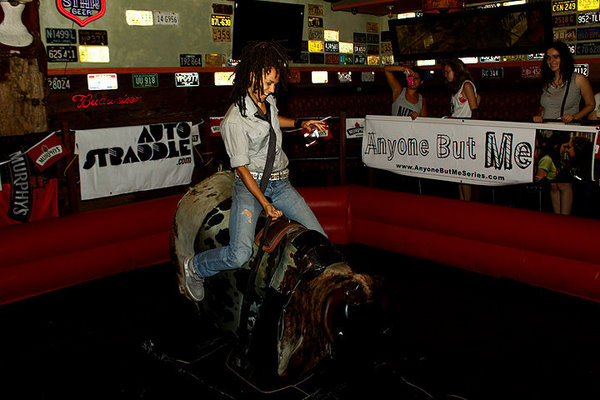 and without us even planning or anything, Kahlen from Top Model Cycle 4 was our bartender along with two other lovelies who bought our new t-shirts and sported them all night!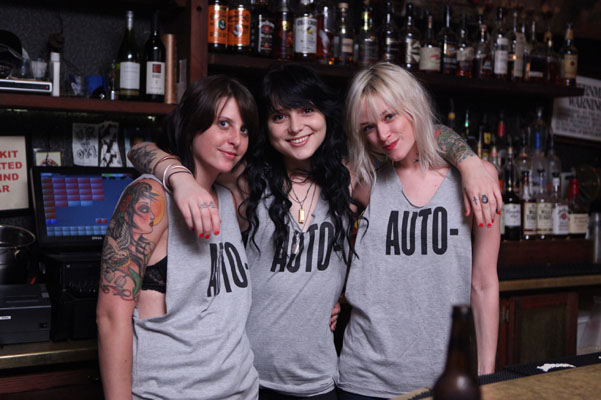 There's more to be seen in our epic photo gallery including Rachel Robinson emceeing and the Pride/Dyke March — look how cute you all are! I love lesbians!
Photos by Sin Garcia, Allie Leepson, our very own style editor Becky, and of course Grace Chu of Grace The Spot!
+
+