One of the weirdest thing about lesbians — and queer people, in general — is that we're generally considered to be the funniest humans on the planet. I don't know the exact math, but I would estimate that 98% of the best and most famous stand-up comics are queer women, for one example of hilarity. HOWEVER, lesbians are also generally considered to be the most humorless folks on earth, and are constantly the butt of played and mean-spirited jokes on TV. And, look, there's plenty of stuff to clown on us about — but it's only funny if we're not getting punched down at. And so I have made a list of 15 TV Comedies Where Lesbians Are In on the Jokes, so you can enjoy being gently mocked in peace!
---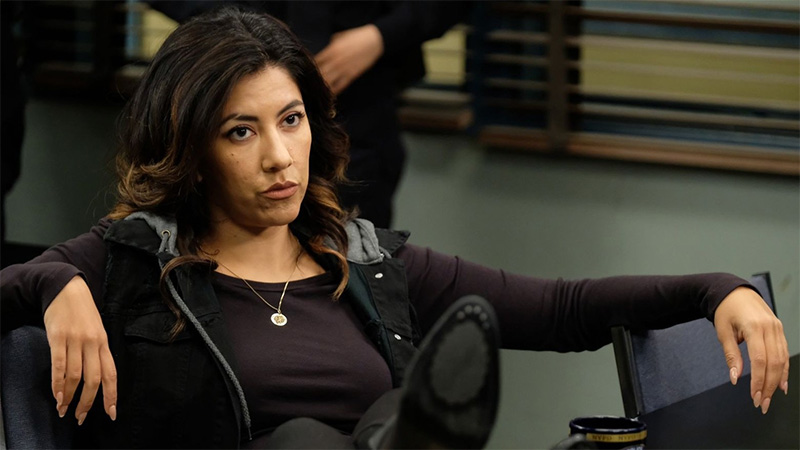 After Stephanie Beatriz came out publicly in real life, Rosa Diaz came out as bisexual on Brooklyn Nine-Nine; she even dated a hairstylist played by Cameron Esposito for a while. Rosa's coming out was moving and hilarious, and one of the most on-point bi comings out we've ever seen (her parents were fine with her being bi, as long as she "ended up" with a husband).
---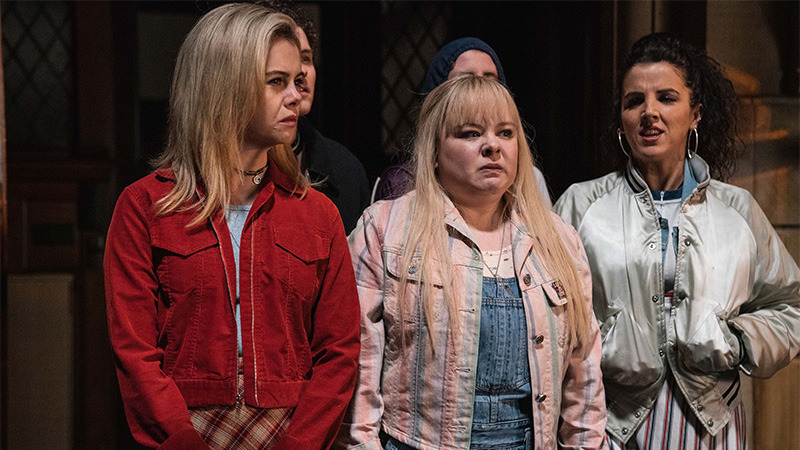 Derry Girls would have been once-in-a-lifetime hilarity, even if Clare had never come out as our favorite "wee lesbian," but it added something special to the series, especially because it was set in the late 1990s. Nothing's off limits for mocking on Derry Girls, except Clare's sexuality; she's even given a love story in the final season.
---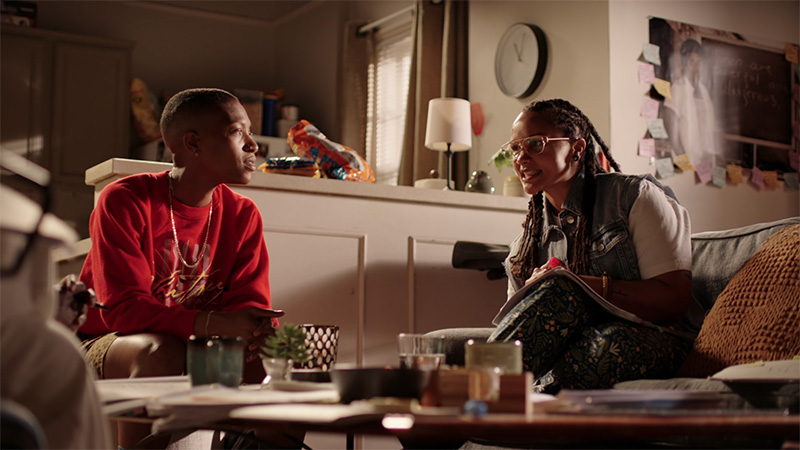 Twenties has the distinction of being, by far, the sexiest comedy on this list. Plus, the only comedy ever? to feature a Black masc lesbian at it center. (Unless you count Lena Waithe's Denise as the center of Master of None, which she sometimes was, but also Hattie is Lena Waithe's fictional counterpart on Lena Waithe's own show, so it's sort of a Waitheception anyway.)
---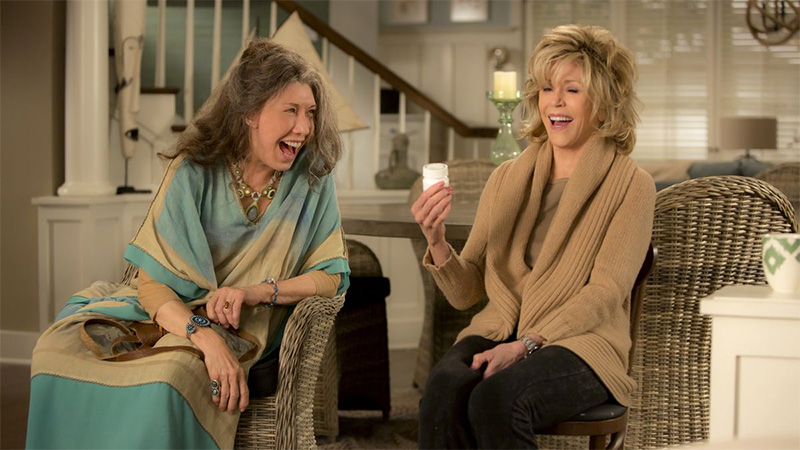 Grace and Frankie is as close as we've ever gotten to seeing two women fall in love in their later years and live out their retired lives together. It's also one of the funniest shows ever made, because of course it is; Jane Fonda and Lily Tomlin have only grown better — and better together — over time. We were always a little worried the show would lesbian-panic (it was conceived and showrun by a Friends co-creator, after all), but it actually went in the opposite direction, with Grace choosing Frankie over everything in the end.
---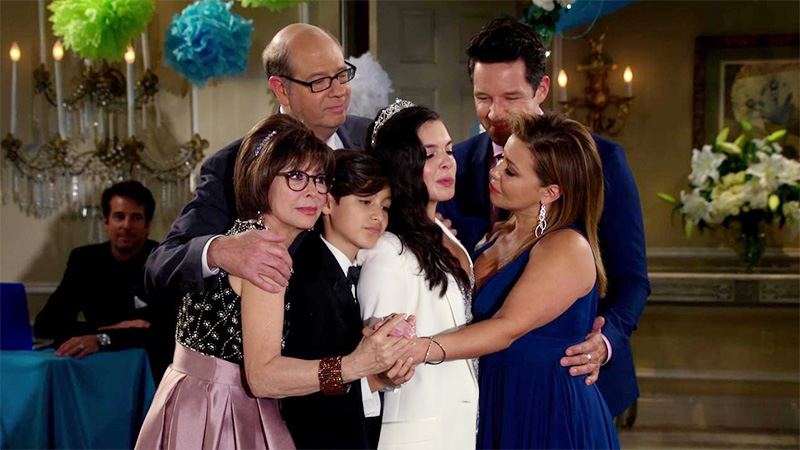 From the moment the word "Autostraddle" made its way onto One Day at a Time, during its first season, we knew this show was going to be for us. The writers room was full of queer folks, and so the most clowning jokes always felt like they were coming from inside the house (in a good way). Plus, you'd be hard-pressed to find another comedy that had its pulse on lesbian pop culture the way this one did.
---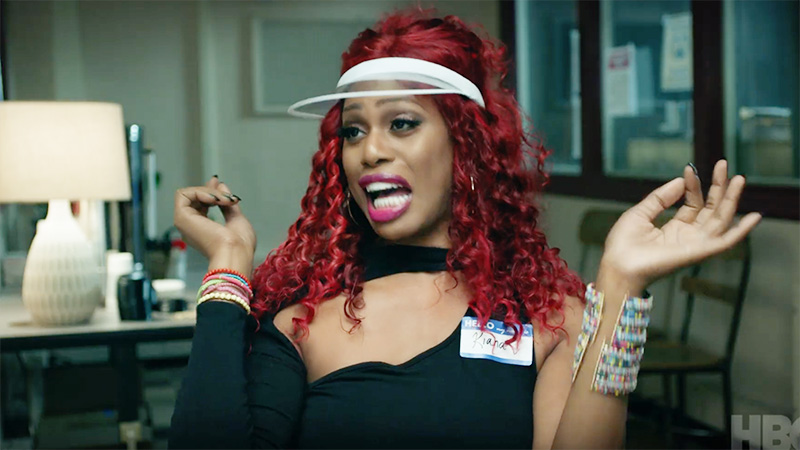 Admittedly, A Black Lady Sketch Show has gotten less gay as time has gone on, but there are still so many hilarious queer skits, and so many excellent LGBTQ actors, including Ashley Nicole Black, Brittani Nichols, Raven-Symoné, and Laverne Cox. Carmen has rounded up some of the show's best gayness, not once, but twice!
---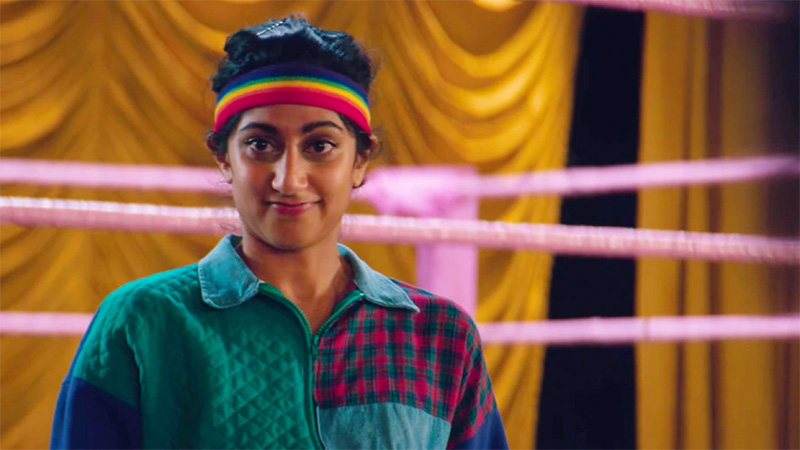 The funniest thing about GLOW, in the beginning, was that it thought it was a straight show! GLOW could also have easily succumbed to gay panic, but — unlike so many other shows we've known and loved over the years — it didn't keep the most charismatic parings of women apart. And it ultimately gave us a beautiful love story between Arthie and Yolanda.
---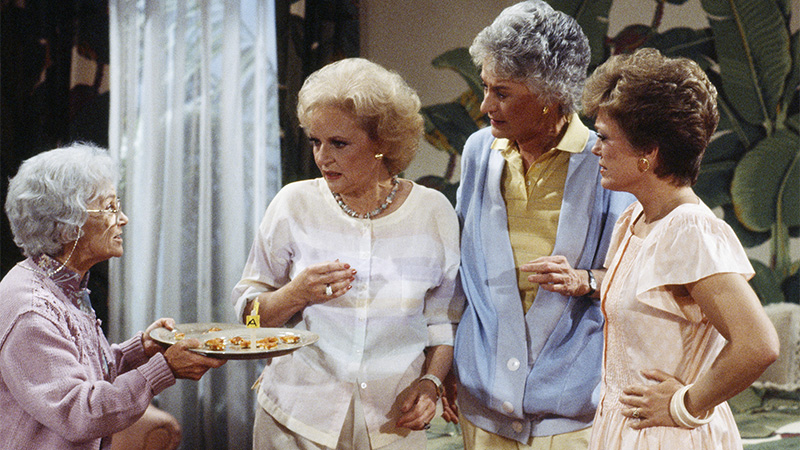 Golden Girls was ahead of its time in nearly every way, including its LGBTQ rep. The scene where Blanche finds out that Dorothy's friend, Jean, is in love with Rose — "Lesbian? Lesbian. Lesbian!" — remains an iconic sitcom moment and a piece of beloved gay TV history. The only improvement The Golden Girls could have made was letting Dorothy be a lesbian, something even Sophia knew was probably true.
---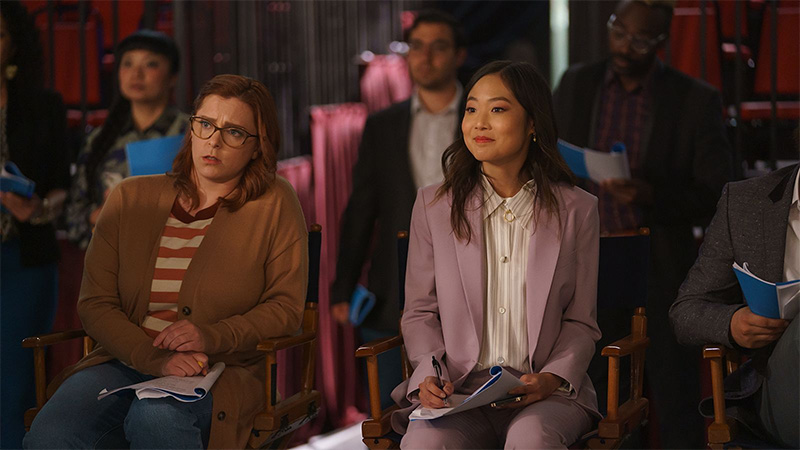 One of the biggest cancellation bummers of this year was Hulu axing Reboot, and not only because it had three LGBTQ+ women. Hannah, the lesbian. Timberly, the bisexual. And Bree, "A Sexual Fluid." All three had distinct queer journies, and while Hannah's was the most heartfelt — including a love story with Stephanie Allynne's Hulu HR Rep — it was Bree's Google searches after her first night with Timberly that remain an absolute highlight of queer absurdity.
---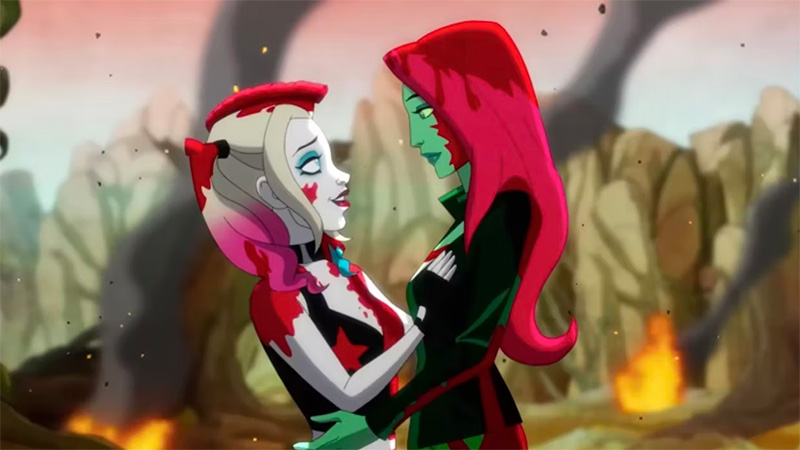 Harley Quinn is, hands down, the funniest Batman property ever, in large part because it endlessly mocks Batman himself and the fanboy gatekeepers who have tried to keep us queer nerds out of comics all these years. It's irreverent, it's of-the-moment, it's a little bit gross, and — through it all — it's a love story about two best friends who have belonged together since they first met in Batman the Animated Series three decades ago.
---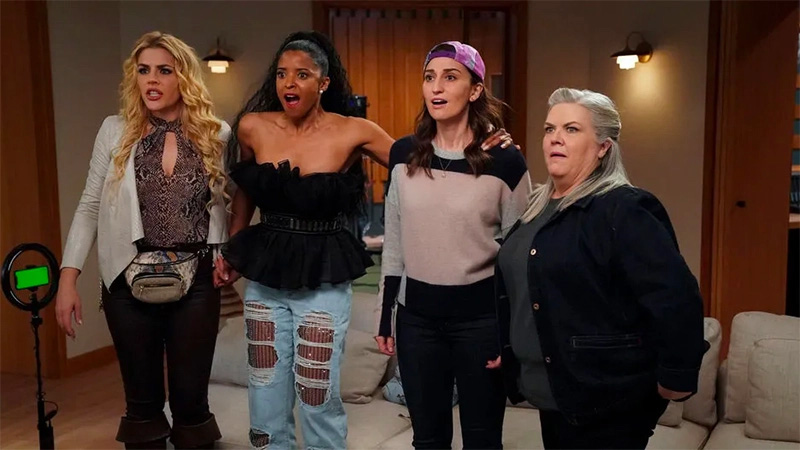 I don't understand how Girls5Eva keeps flying under the radar. I guess because the seasons are short and it's on Peacock? This show is consistently hysterical, with one of the best comedy ensembles in the business. Real life lesbian Paula Pell plays fictional lesbian Gloria, a member of a former girl group. Her modern day lesbian hijinks are a hoot, but we especially love the flashbacks to her trying to pretend to be straight when the band was brand new.
---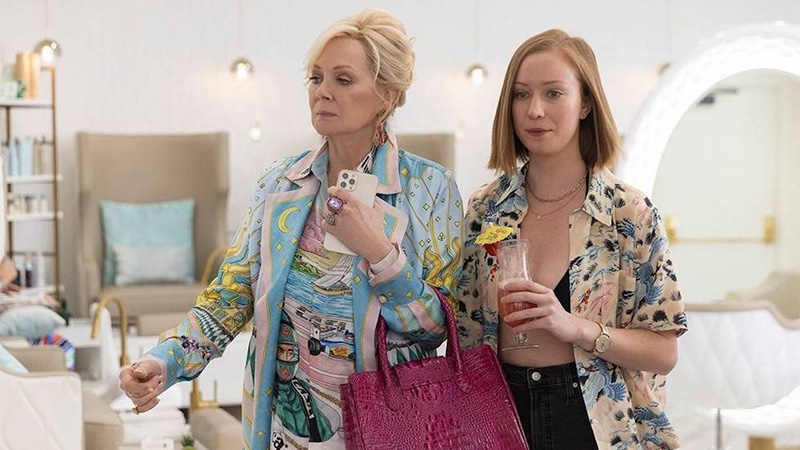 Hacks is a masterpiece, and even though Deborah Vance cannot stop herself from making endless jokes about Hannah's queerness, she also accidentally loves her very much. And anyway, Hannah really is a disaster bisexual. By the time Deborah's on a lesbian cruise dancing like Ellen on stage, you just know this series will remain a gay favorite for all time.
---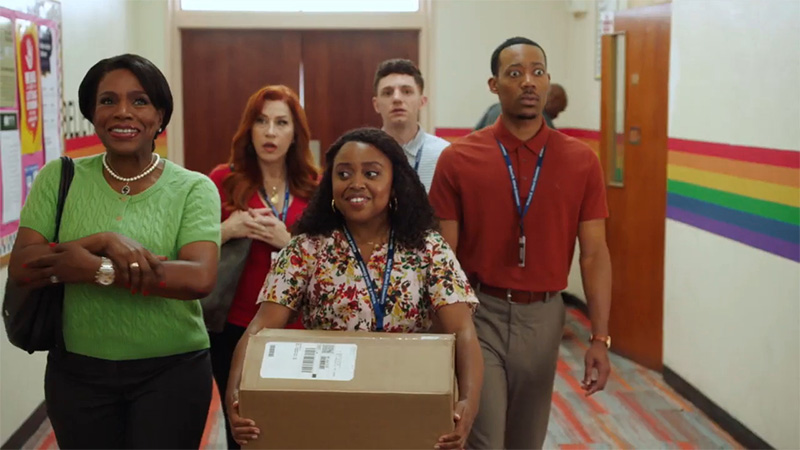 Abbott Elementary doesn't have any queer women characters yet (although there is a very large contingent of Barbara/Melissa shippers on this internet!). But Brittani Nichols is a writer and producer on the series, and it's easy to see her queer fingerprints everywhere. The jokes about how Janine deals with breakups like a lesbian, the jokes about Jacob's bisexual erasure, the endless WNBA shout-outs. Every episode feels like a gift to us, even without lesbians to hang our backwards baseball caps on.
---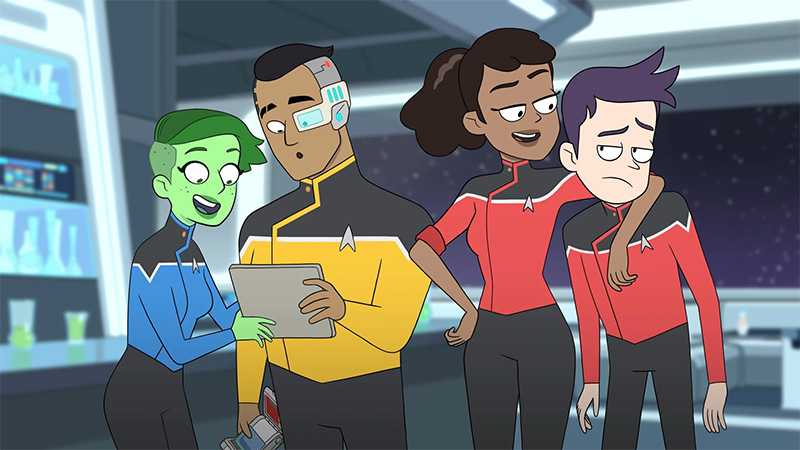 Star Trek: Lower Decks is all Star Trek, but it's also a workplace comedy at its warp core. The series spends its time below the bridge, with the crew that keep the USS Cerritos running, and that includes queer heartthrob Beckett Mariner, who is really the show's main character. She, too, is a walking disaster with a heart of gold and a total fear of commitment — but she gets an enemies-to-lovers girlfriend anyway. She will also make you cackle out loud at least once an episode.
---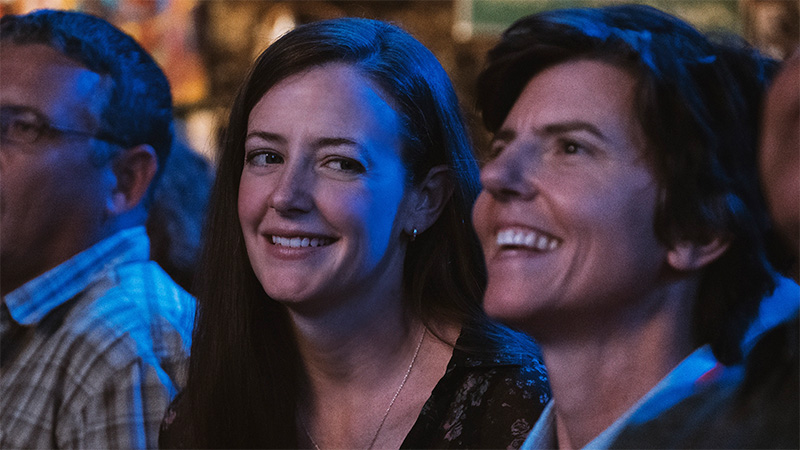 It's a comedy about wives Tig Notaro and Stephanie Allynne, played by Tig Notaro and Stephanie Allynne. Its cancellation was a stab in the guts! One Mississippi is everything you love about Tig Notaro's humor — the dryness, the wit, the candor — and a story of survival and true love on top of it. You ever cry and laugh at the exact same time? It's actually pretty cathartic.