Every time we have a fundraising drive, we spend a great deal of time (too much time?) coming up with the perks! It's an exercise in our creativity and in getting weird in ways we hope you'll appreciate. Why do we send perks? Because they're fun and they give our donors a surprise treat in the mail, usually a couple months after the fundraiser that they get to enjoy along with the fact that we are still here, still making queer media thanks to their support.
THIS fundraiser, we have stickers, a koozie, a carabiner, chapstick, two prints from two incredible queer artists, a 500 piece jigsaw puzzle and a candle! Not to mention, everyone who donates automatically receives links to download a coloring book page and two queer word searches. Instant gratification!
Can't wait? Don't even want to read the post? Go to the fundraiser!
The Stickers
We did not bring back the straddle this underwear because having to sort through different sizes when packing fundraiser perks makes me cry, but STICKERS MAKE ME HAPPY. Celebrate one of the weirdest website names with this sticker representing a pair of red boxer briefs! We're also introducing the But I'm a Queerleader sticker in honor of Kayla's masterwork and all the weird, nerdy, thoroughly researched queer cultural criticism you all support.
Gay Koozie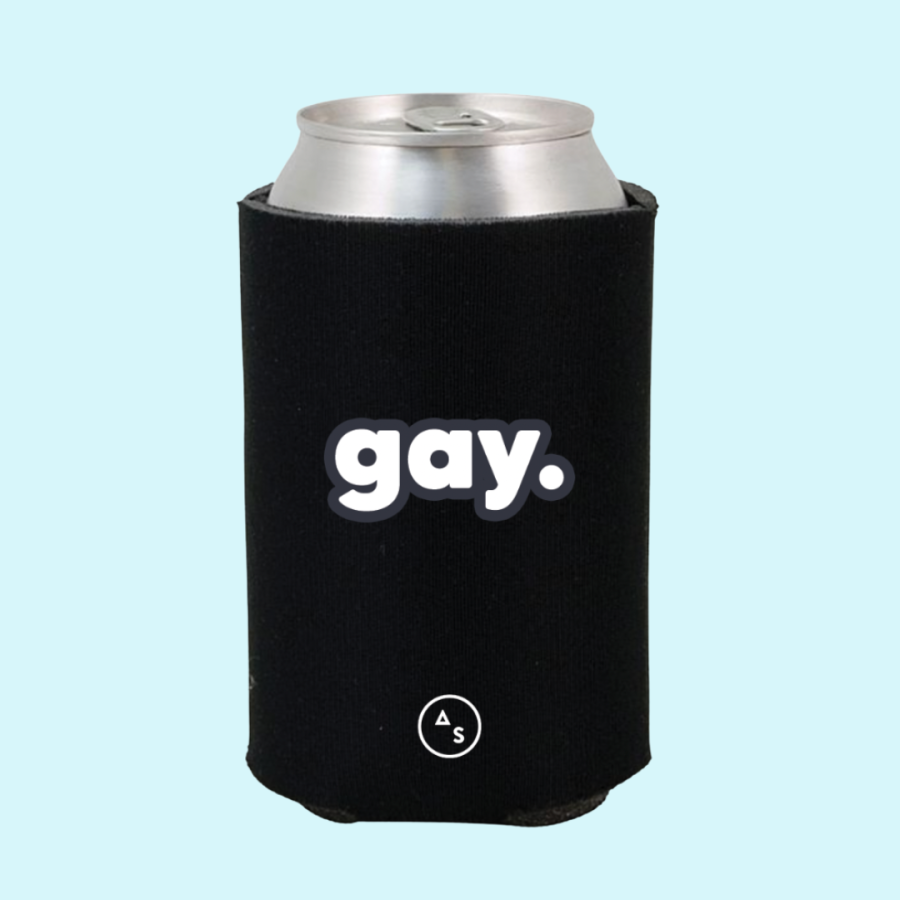 Keep your beverages cool and your hand from getting all sweaty. Bring this koozie camping, to the beach, to the pool, to the cookout, to the WNBA game — wherever you damn please.
Yeah, We Did This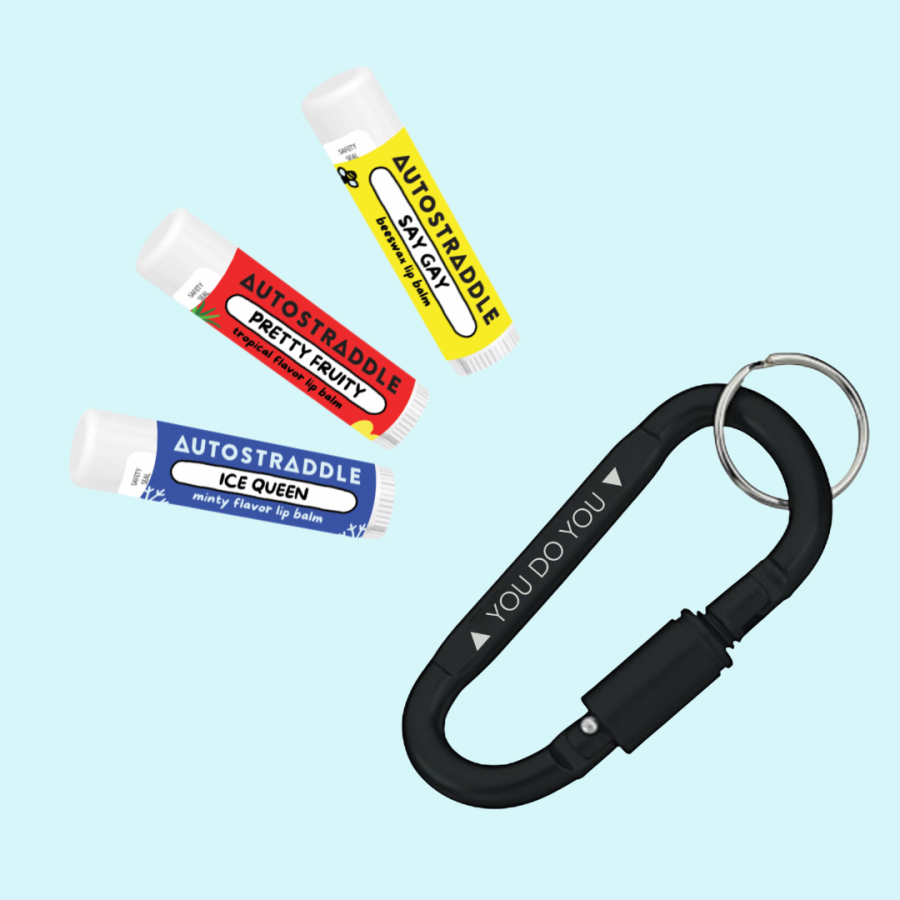 I would be lying if I did not admit that I thought it was hilarious that one of our fundraising drive perk levels consists of a carabiner and chapstick. HEY GAY WE SEE YOU. Flavors of chapstick are beeswax, tropical and minty. The carabiner is the kind you can use for keys but not like, to climb, because climbing carabiners are extremely pricey! Like wow! I also had no idea which specific ones a person would need, so I kept it simple. We figured you'd want to use this one for everyday weear though because it shows off the fact that you are in fact a person who supports indie queer media and who is therefore an absolute gayngel in our book.
TWO PRINTS BY QUEER ARTISTS! (I Freaked Out When They Both Said Yes Okay?)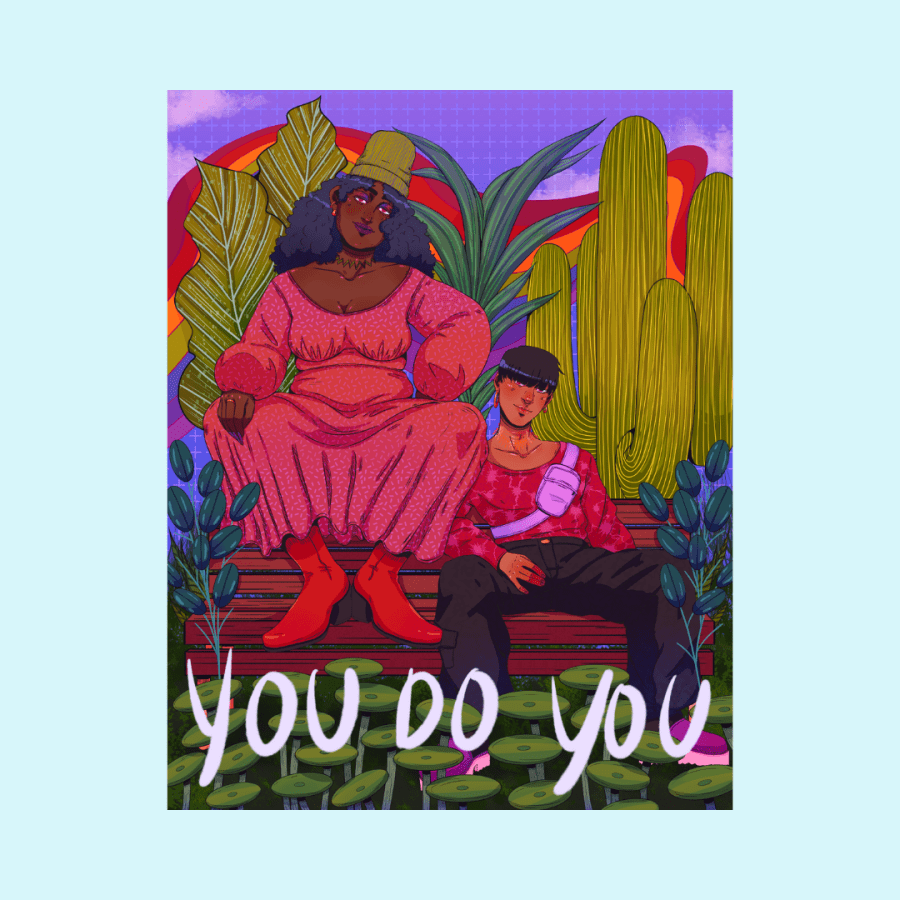 This first one is by @ggggrimes! The above image is intentionally of a non-print quality because one has to be careful with posting artwork online, but trust me when I say that the DETAILS in this one are rich, gorgeous, lush. Or you know what? Here's a look: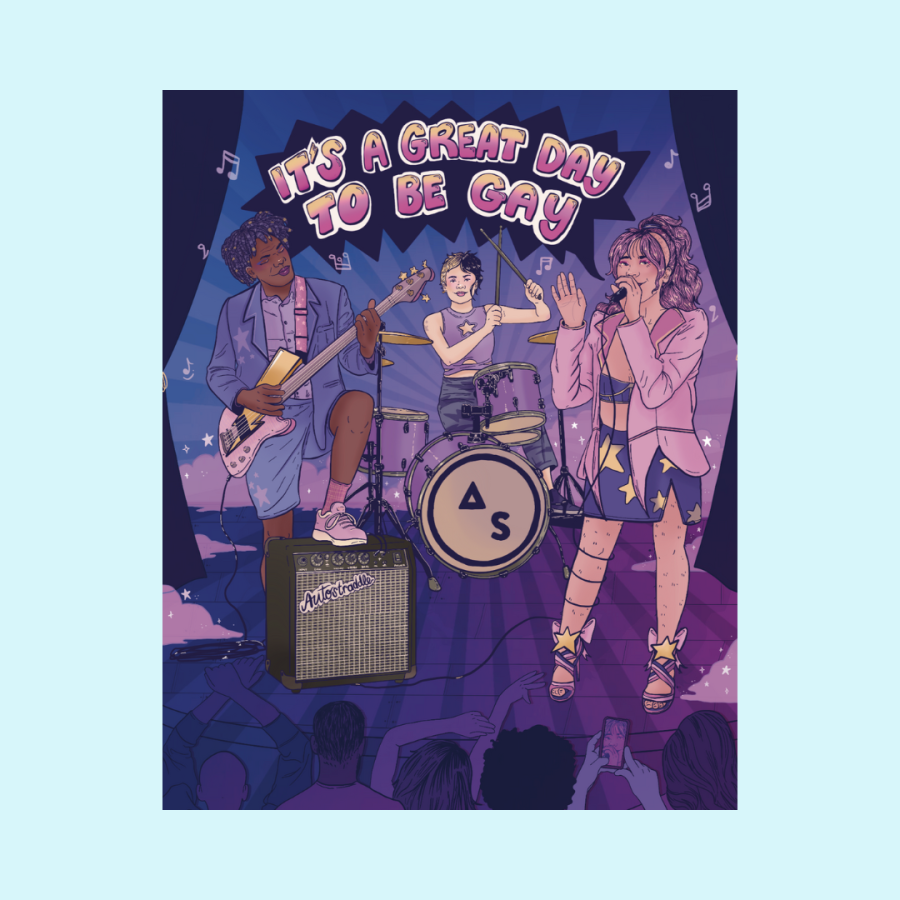 And then we have "It's a Greaty Day to Be Gay" by @liberaljane which gives me ultra queer Jem and the Holograms vibes, which makes me feel like I'm at a show surrounding by gays enveloped in the tones of queer musicians (I'm engaged to a lesbian musician so this is something near and dear to my heart). Every day is a great day to be gay when we're with you. SIMILARLY this image is intentionally lower-resolution, but the print you receive sure will be crisp and deliciously rich in detail!
And We Are Putting This On a Puzzle!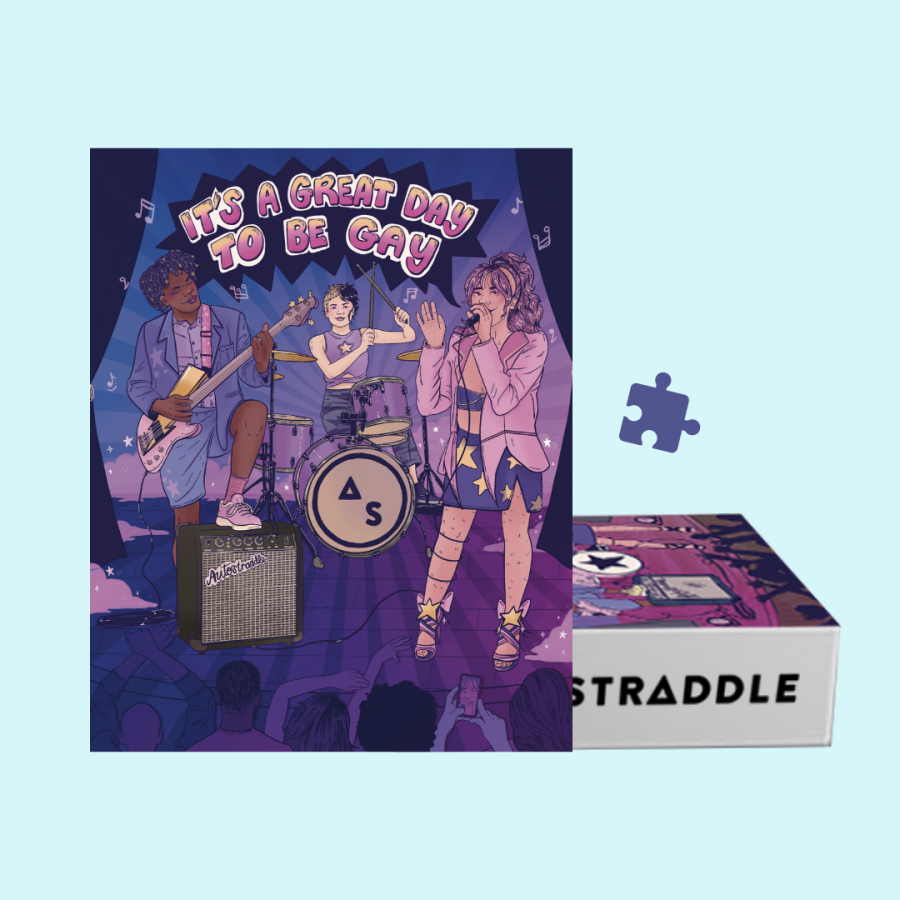 500 pieces, puzzle queers!
AND LAST BUT CERTAINLY NOT LEAST, The Lavender Menace Candle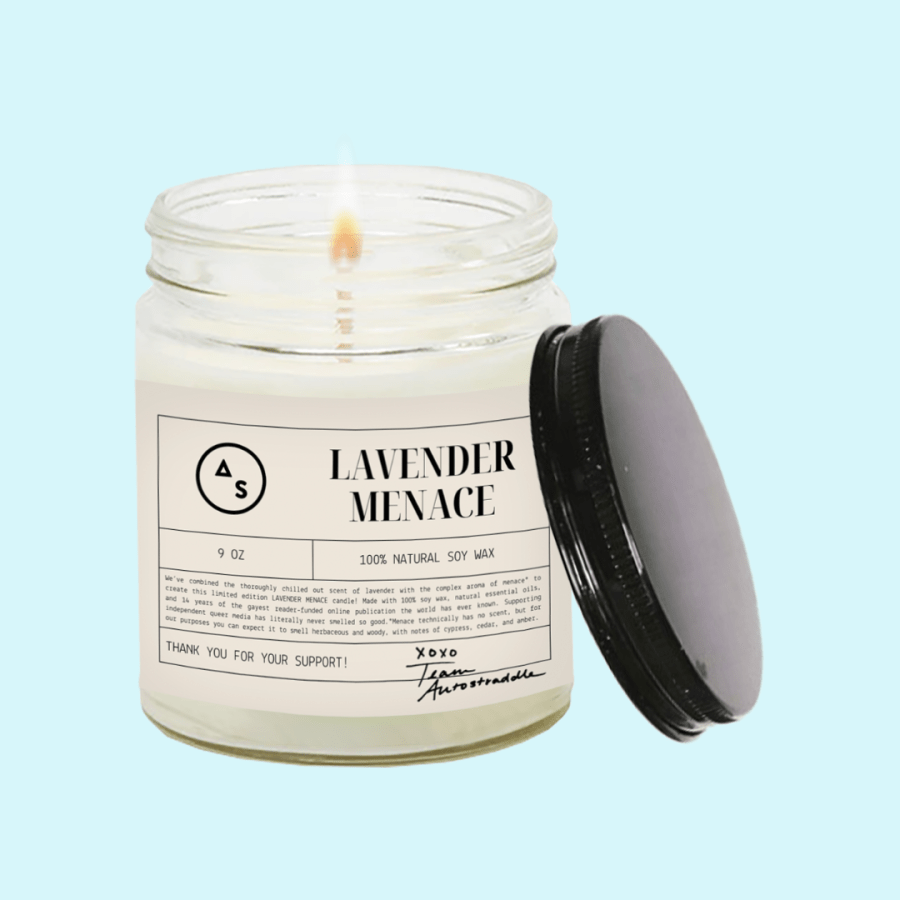 These are being hand-poured by local candlemakers near me! I made sure to go work with PGH Candle in person because it was very important to me that should you support us, you receive candles that smell good and are of a high quality.
We've combined the thoroughly chilled out scent of lavender with the complex aroma of menace* to create this limited edition LAVENDER MENACE candle! Made with 100% soy wax, natural essential oils, and 14 years of the gayest reader-funded online publication the world has ever known. Supporting independent queer media has literally never smelled so good.*Menace technically has no scent, but for our purposes you can expect it to smell herbaceous and woody, with notes of cypress, cedar, and amber.
When Do Perks Ship?
We are going to start packing them in April and start shipping through April and May! Sorry, I can't BOTH run the fundraisr and pack packages at the same time, so think of these as a gift to your future self! Some day in the future, you will get a koozie in the mail and also when you go to check Autostraddle, we'll be there for you, then, too. Thank you so much for your support!
Perks By Level