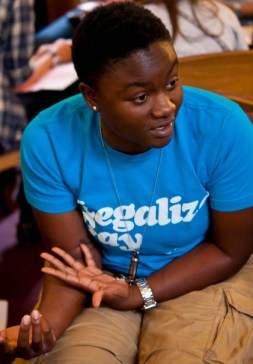 Saj Golde's storyline has baffled even the most casual viewer of The Real L Word this season. Did she really move to Los Angeles because she liked Season One? Is her relationship with Chanel for real? Does she need to review the "Is It Sex" flowchart? I met up with Saj last week in Los Angeles to learn a bit more about civil rights activist and future lawyer to potentially sue your ass.
How has the experience of watching yourself on The Real L Word been so far?

For me, it's been positive. I think reality TV is almost like a memoir: they capture real life and then present it a way that folks are actually going to be interested in watching. So I think it's fairly accurate, as accurate as it can be for 10 episodes, for the amount of time that was filmed. If someone sees you just for a few months of your life, they're only going to get so much of you. I think it's pretty accurate. For me, I've enjoyed watching it. For example, I can turn into the Incredible Hulk. I'm cool, but if I get upset, I'm the Hulk in a split second. I've been growing spiritually and working on not being so angry at the world, but being able to watch who I am when I'm angry has certainly been able to help. It's definitely brought me down an insane amount.
You're referring to the birthday party?
Absolutely.
What really happened? Because it was very clear that you were dialing it down because there were cameras there. It was pretty clear that had there not been cameras there, you probably would have slugged that woman.
Actually, I want to be an attorney. I've never put my hands on anyone, so I still wouldn't have hit her. I think I was very much myself in that situation. My goal was to get out of there before it even got to that point.
What really happened that night? It was totally confusing.

The night was confusing for folks that were there. There was a complete misunderstanding between Natasha and I. I guess she was under the impression that I'm hosting a party, cameras are going to be there, it was a free-for-all, whereas for me, this was a private party for my girlfriend. I knew Natasha, so I didn't mind her coming with some other friends. It wasn't that big a deal. But for them to come in and build their own party? I mean, Chanel's parents were there!
So she was just acting out to get on camera?

Absolutely!
Before we get more into the details of the show, I want to learn more about you. Who were your role models growing up – gay or straight?
The first one that comes to mind right now is Will Smith. Will Smith says things like, "Oh, I gave up on reality a long time ago." It's this idea of walking through life knowing that you could accomplish anything. You set a goal, and if you work hard, you'll get to it. And this idea of letting go of what the world says is possible, you know, reality. I think there's an interview with him, and he's like, "The difference between you and me is if we both get on a treadmill right now to race, I would die on the treadmill. Before you beat me, I will die. I will run until I'm dead." And I just think that's absolutely amazing that someone is willing to put his all into anything, and that's why he can have a movie as the only character in the entire movie, and it can be a blockbuster because he works just that hard.
As far as an  LGBT role model, you have Bayard Rustin. He worked side by side with MLK as part of the civil rights movement but was a gay man. He was out to some, but for other people in the civil rights movement, they were like, "We don't want to bring a lot of attention to the fact that you're gay." Like, push that under the rug. And it's funny because I love MLK, but he had a way with women, like, it's not out yet. We'll see soon when the FBI reports it out. But Bayard was such a part of that movement, and he was also struggling with being a gay man, and I know for me, it's a whole other issue being gay in the black community. Black parents look at their children, and they're like, "Why would you even want to be discriminated against again? Why sign up to be a minority in another category?" And I think that's the biggest problem: that they think we "sign up" for it, that it's a choice. It's unfortunate because, you know, we want people to see that being gay is just like being black: I can't help it. So those are my primary role models.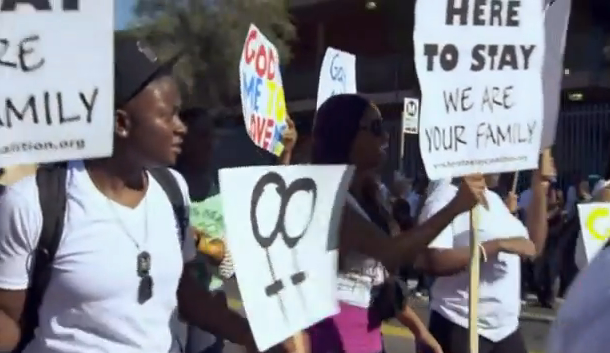 In your circle of friends who happen to be both gay and black, do you talk about celebrities like Queen Latifah and the fact that she is photographed everywhere with her girlfriend yet still denies being gay and often makes homophobic statements to the press?

That's challenging. Like I said before, being black and being gay is like a double whammy because historically, blacks are rather religious, so it's not a very accepting community. You have the hip-hop community that's learning to be accepting, but they're far away from where they should be. It's just harder. For black people or for any person, I get why people would want to be in the closet. I wouldn't tell someone else to come out, but I certainly know the benefits of coming out. There's a ton of people that already love Queen Latifah. If she comes out, there's an opportunity for her to let people know, "You already love me. There's nothing about me that's different other than the fact of who I share my life with, and I've been sharing my life with her, so there's really no difference there." And I honestly feel like it's our duty as LGBT folks or as allies to come out so that other folks can better understand, because that's where the major problem is: People just don't get it.
Hypothetically, if she did come out, would you be ecstatic?

I mean, Wanda Sykes came out, and I wasn't like, "Yay!" you know? So no, I wouldn't. Coming out is important, but I feel like it's a responsibility, so you don't get any extra point for doing what you're supposed to do. It's like going to school. I graduate college, my folks aren't like, "Yay, you graduated." No, that's what you're supposed to do. So hell no, she doesn't get any kudos.
That's like that Chris Rock joke. "I take care of my kids! …You're supposed to!"

[Laughing] Right! You want points for that? No You don't get points for that. That's what you're supposed to do. There's not going to be anything new where I'm like, "Yay, you're the bomb." No, that's what you should've done. My thing is, how do you deny yourself you for somebody else? That was the main reason I can out, because I'm not going to be uncomfortable so that someone else can be comfortable. It doesn't even make sense.
How has the reception been toward you within the black community? When people see you out, how do they react to you?

When people see me out on the street, it's all love. I get a lot of love. But there's a balance, of course, which I appreciate because life needs balance. So, there's another population that for all the reasons [others] love me, they hate me. There are folks that are like, "Saj is a baby dyke. She doesn't know what she's doing. They need a real stud on the show. They need me on the show!" I had a back-and-forth with one girl who expected me to represent all things black and LGBT, and that's such a ridiculous assumption for you to even expect me to. So does that mean Barack Obama represents all black men aged over 45? Not at all. He learned how to be black in college, actually, because he grew up in Middle America with white grandparents. He didn't know anything about being black other than his skin tone. But is he supposed to represent all black men over 45? So it's absolutely ridiculous. A lot of folks expect me to be more than what I am, and my thing is, how about I just be the first. So when we're doing a photo shoot, and the lighting guy has to change the light bulb twelve times because he doesn't know how to make the light bounce off me in a way that's going to look well with all these other pale skin tones…
How did that make you feel, at the photo shoot?
It comes with the territory. I'm a pioneer in a lot of senses, so it's not the first time I'm the first at doing something.
What else have you been the first at?
Even in my family, I'm the first to leave for college, graduate from college. I was the first to move away from home. I moved to D.C., then I moved out here. I was the first to buy a house.
How old are you?
I'm 24. I purchased my house at 20.
How could you afford a house at 20?
Good credit. [Laughs] I'd been working at Home Depot since I was 18, went through a first time home-buyers program, set up a condo in Maryland. But yeah, I was first in a lot of things. I was an AP/IB programs in school, so I remember being in my AP physics class and there's 40 students. It's a two-period class, so it's almost three hours, and I was the only one. So that's always been the case. It's not that big of a deal for me.
I remember several months prior to the premiere, you tweeted about regretting the show. What was going on?

Doing a project like that, you open up your life. I had a full-time job, so we'd have call-times that went till late at night, where we're on camera, we're filming or whatever else because we're all at a party or something of that sort, and I still had to go to work in the morning. And also because I had to work, all my interviews were late at night. That could be tough, and in moments like those, it makes you feel like, "Why did I sign up for this?" Even with this interview, it's my story, but I'm not the one printing it. It's almost like playing telephone, in fact, and I'm at the beginning of the line, and it has to go through all these different channels before its presented. Just like in telephone, when you first whisper in someone's ear, you're hopeful as hell, as it goes around, that when it finally comes out that it's the same. So the moment like that, it's like, "Shit. Why would I even enter a game of telephone for something so precious as my coming out story or my love story or my interactions with my family? Why enter that into a game of telephone?"

So why did you enter it?


.
Why I entered it and why I'm still grateful that I entered it is because there's a lot of other folks who not only wouldn't enter it into the game, they wouldn't even think it out loud. The fact that I did, even if it comes out slightly different than it went in, those folks are getting something out of it, and they're gonna appreciate it, and it's going to help them be themselves. My life is good. When I came out to my folks, I was like 22 years old. I'm 22 years old, I've graduated college, I'm a homeowner, I have a career – I was teaching in D.C. – I have a car. I'm good. I have a life insurance policy. I have nothing to lose. I call my mother. I tell her I'm interested in a girl, and she's like, "I'm cutting you off. I'm done." I'm like, "ok." You know what I mean? Now of course, she didn't mean it. She called right back, but I didn't have anything to lose in that situation, so I didn't mind coming out. It was a matter of me just being my ultimate, 100% self and being comfortable in my own skin when there's a lot of other people who don't have those same freedoms. I work with students every day who have to hide their sexuality because they need their parents to eat. So for me, I'll share as much as I'm allowed to share or as much as folks are able to receive for the sake of someone else. It's all good.
But something specific must have triggered that tweet…

I mean, it's just tough. You guys meet my mother. You guys hear my mother and how she feels about it. I mean, I'm into this girl. Imagine if you're just meeting someone, and you look like you're in the middle of a Verizon commercial because you got a whole fucking network behind you. That's scary! And I'm awkward as hell because I'm just meeting this girl, and I'm trying to be cool, so I'm like, overly cool, so that she can't tell I'm awkward and nervous, and then there's like a million people behind me. That's tough. I almost, just like, "Damn, why didn't I meet her a month ago? Why didn't God send her to me before so that we could have a normal fucking relationship?" So there was a lot of things going on. That tweet could've come from anywhere. Because I'm a Twitter-whore, so that could've come from anywhere. There were a lot of things going on.
Is there anything you regret doing on camera?

I'm not really the type to regret. Rather than regret, I re-calculate. I'm a strong believer that everything happens for a reason, so things happen, some things hit well, some things hit not-so-well. But if something happens – and nothing has, nothing where I'm like, "Oh shit, I hate that that happened, or I hate how that was presented, or I hate this person." I'm completely comfortable with it. I'm ok with it. But even if something were to come, because it's not done, no, I wouldn't regret it. I'd just re-calculate. Maybe it'll impact a law school interview in the future, and I have to be prepared to explain. But that's it. I don't beat myself up. I love myself.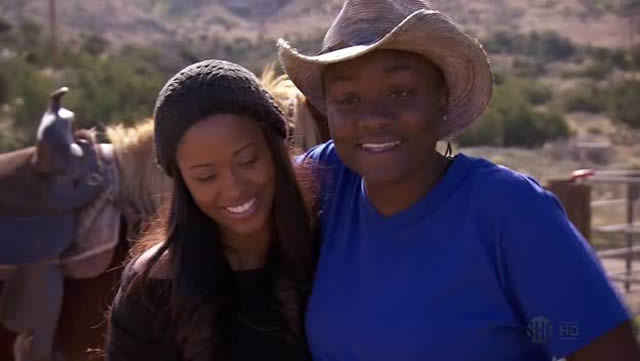 Let's talk about Chanel for a little bit. Let's start with: "We've been dating three weeks. I'm ready for her to move in." That's the funniest thing I've ever heard. Did they prompt you to say that?

She lived an hour away. She had a roommate and everything an hour away. I don't do roommates. Plus, I got a full-time job, I'm working on the show. I wanted her close. Here's the thing: I'm the type of person who, like I said, I re-calculate. So, if I meet you right now, things are cool, we kick it, and if they're better than cool… All right, I don't know about you, but when I was younger, we wrote a list of what we wanted in a partner. So it's like writing that list that you fold up and you put in your Bible and you pray to God for, whatever. My list came true, and it didn't take forever for me to catch on and be like, "Damn, that's it, too. Whoa, damn, that's like in my, whoa, OK, don't move. Just in case you really are it, just stay right here. I need you right here." She was just an hour away. That was the biggest deal. She never moved in. She was a fucking hour away. She was there all the time, so it's like, instead of me having to take you back home, just stay here.
Were you playing up some of your naïveté for the cameras? Because it seems like some of your naivety towards sex in general was put on. Obviously you'd been with guys before…
When Chanel's like, "We're not having sex" — that was a complete misunderstanding. I misunderstood what she was saying, and that's why I was like, "Wait, what? What do you mean we're not having sex? We just fucked a minute ago." My mother told me not to have sex on TV, so we weren't having sex. And Chanel knew that. So Chanel had to remind me that we were not having sex, and I'm like, "What?" When the producers are there all the time, you forget that they're there.
So basically, you were having sex off camera?
I'm not having sex on camera, period. I don't have sex on camera. There's so much more to my story than what happens in my bedroom. I'm not a porn star. I'm not getting porn-star money. [Laughs]
In the show it just seemed like you figured out what was sex was yesterday. Were you playing that up for the cameras?
Absolutely not. I will tell you this: They don't pay me to be an actress. The amount of money that a reality show person makes compared to an actress is a dramatic difference. I know that. I'm going to be an entertainment lawyer. You will not get me to act and pay me like a reality star. So they literally followed my life and only got what they saw. I'm not doing anything in between for you because you're not paying me to do so. So no, it was a misunderstanding, though. That's why it seemed like much more. Because I'm stunned like, "What the fuck do you mean, because I know we're fucking. Like, what are you talking about?"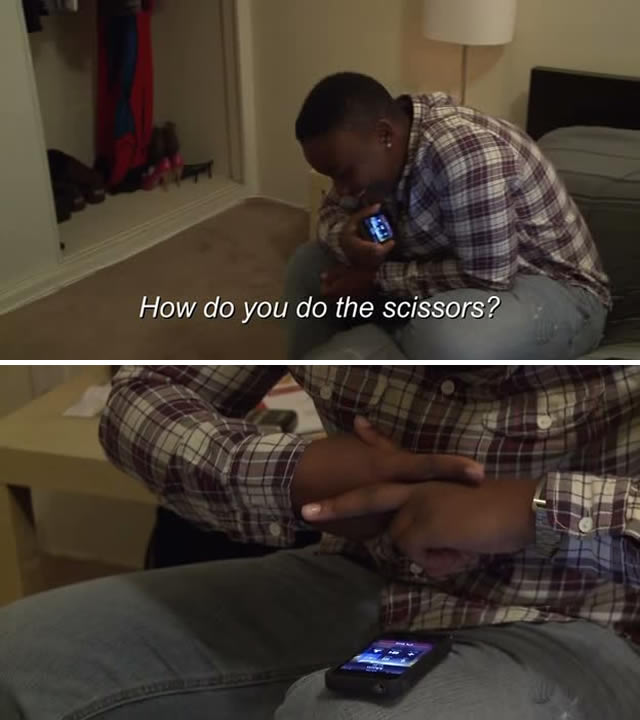 So you guys were speaking in code on camera?
We were just talking about how we weren't having sex. And it had me a little stunned. I mean, honestly, in that conversation, I thought there was more to come. I thought there was more to it, like, "Oh shit, word? There's more to it? All right! That's what's up." Because I'm still new. I remember my different stages of intimacy. In the beginning, it was just oral. I'll do her, she'll do me, whatever. I remember the first time I was in the scissor, and I was like, "Oh shit, word?" You know, like, wow! And it blew my mind that a woman got me off that way. I'd been dating guys, big guys, and then this gets me off? So, there are different levels. I even watched Romi and Kelsey do it, and I was like, "Wow, I haven't done it that way yet." So there are still different levels of intimacy. I mean, you watch a porno, and they're doing shit you've never done, so you're like, "Wow, that could be included in sex?"
A lot of the fans say things like, "There's no way that Chanel is gay. She's gotta be a straight woman."
Unfortunately, there's a stereotype of what gay looks like, and there's internal homophobia that even homosexuals embody. So people make assumptions: She appears this way, she looks that way, she acts this way, she must be a straight. In fact, I remember when I first came out, describing to my friends exactly what type of woman I wanted to meet, and they're like, "Man, she sounds straight," and I was worried. But then you look at –what's Ellen's wife's name? – Portia. If you didn't know she was Ellen's wife, no one would believe that she was into women. So it's possible. People are going to think what they want, but I think it's only their own internal homophobia. These people obviously don't know Chanel. They've never met her. And for one, ain't nobody just signing up to eat pussy just 'cause. [Laughing] You know? Who does that?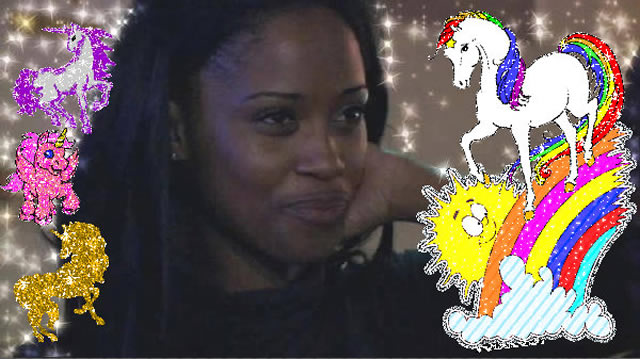 I don't agree with them, but a lot of people feel like, "Oh, she's just looking for TV attention…"

Dude, if you would have sex to hook up with a Z-list celebrity, on a reality show… It's such a niche community. Chanel is much smarter, has much larger dreams and aspirations, than to want to hook up with a reality show star to get somewhere. That's almost an insult to both her and me. Seriously, this is such a small project in my life. This is nothing. For what my life will bring me, this is nothing. And if I ever knew someone that felt like this was it, we really don't have too much more to talk about. There's so much more to life than 10 episodes of a reality television show. I don't even own a TV. Literally.
You said on camera that you moved to Los Angeles because you watched The Real L Word. Explain…

One of my friends got into FIDM (Fashion Institute of Design & Merchandising), and she didn't want to come here by herself. Like I said, I was teaching middle school English. I had a home. All I had to do was rent my place.  So I was like, "Shit, I can get a teaching job here." I found out LAUSD was fucked up. So I'm college educated, saved up money, rented my condo, moved here to be with my friend. I also want to be an entertainment lawyer, so I came here applying for law school. It was a perk that the show about lesbians— I'm just coming out, so everything I'm learning about being gay, is coming from this show. So my first trip here, as soon as I got here, I went to The Abbey because that's where they were last season. Did I move across the country to be a part of a reality television show? Hell no. Hell no. Hell no! That's the most laughable thing. People come up with the craziest ideas! I'm a fucking field organizer with one of the most credible LGBT agencies. We only have six staff members. So to make it amongst that six, you have to be of some intellectual capacity, and you think I would move— hell no. [laughing]
Because you said on camera…

You guys are still reading between the lines. I moved to L.A. because I watched The Real L Word. I never said I moved to L.A. to be on The Real L Word. I want to be an attorney! It's the precise use of language. People are going to assume— that's insane! It's like this: If I'm deciding on where to move, and this city is promising all these beautiful women and this great lesbian lifestyle, then that's enough to have me move. I get tweets all day from people saying, "I'm moving to L.A." Why? Because they think this is a utopia of women. They think that every woman walking down the street looks is a lesbian who looks like a model. So they're all coming. So they're all coming here. So, I did the show but I still have a real job.
Why didn't you go to law school?
To win marriage. If I went to law school right now, there's three years of law school, there's another two to three years before I'm even credible in my firm, so that's five to six years before I would be able to do anything meaningful in LGBT politics. Whereas right now on the ground, my job is meaningful every day. I'm making a difference every day, and this is a moment. It's the urgency now.
Is marriage equality the thing that you are most passionate about as far as your activism?

Marriage equality is number one, only because I know that LGBT freedoms are going to come on the tail end of marriage equality in the same way that freedoms for black Americans came on the tail end of integrating schools, like Brown v. Board of Education. After such a huge case – and that went back to courts twice and then took forever for them to figure out how to integrate schools. But once black students were in schools with white students, folks started to loosen up. And I feel like once marriage equality is established, folks are going to start loosening up. There was a guy in New York last week who, there were two gay guys on the bus holding hands, and he told them to get off the bus, called the police, and the cops are like, "Are you fucking kidding me? I can't make them get off the bus 'cause they're holding hands! You need to keep driving." And him having to deal with that, part of the reason why that cop defended those two guys like they did, is because just weeks ago New York declared same sex marriage. So that's why I'm behind it whole-heartedly. I studied the civil rights movement. I studied the feminist movement. And I know how it's these big things that end up trickling down and loosening up the rest. So yeah, I wouldn't not go law school to be on reality TV.
When do you plan on going to law school?
In the fall.
And you want to study entertainment law?
It's between entertainment and civil rights law. I'm 100% into civil rights law, but I'm also into very nice things, and civil rights law doesn't pay for very nice things. The hope would be to do entertainment law to pay the bills but continue to work in civil rights as a passing project, like pro bono.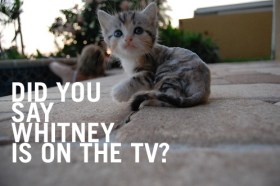 What did you like so much about Season One of The Real L Word?
Whitney. I mean, I'm just coming out. I'm awkward as hell. I don't know what I'm doing. If a girl kissed me, I'm losing it. So I'm still learning my footing, and there are very few, like, you don't see same sex couples all the time that you can kind of attach yourself to and model yourself after. So I'm feeling crazy-awkward, and then I see Whitney in the airport scene. She drops one off, circles around, picks up another, and I'm like, "Damn, that's fly." Just watching her gave me the confidence that like, "You can do this. You're cool. Chicks'll dig you."
Did you not watch The L Word?

Not at first. I watched it last year. I watched the whole thing at once. I didn't watch television, so after I came out, I had friends who were like, "You should see this."
Did you like The L Word? Who did you connect with on that show?
It's crazy because I watched it all at one time. I love Bette Porter. She's the boss. I could be Bette and Tina. I need me a Tina, and I'll be Bette. Just kidding. But you know, she's like, strong but she's still a family woman. I'm looking for a partner. There are elements of Tina's character that I greatly appreciated, but there are parts of it that I wouldn't be completely comfortable with, and I think that the parts that I was most uncomfortable with were parts that Bette kind of encouraged. Like Tina didn't really come into herself until after leaving Bette. I want a partner who's able to be all that she wants to be. I want it to be like Russell and Kimora, Jay-Z and Beyonce.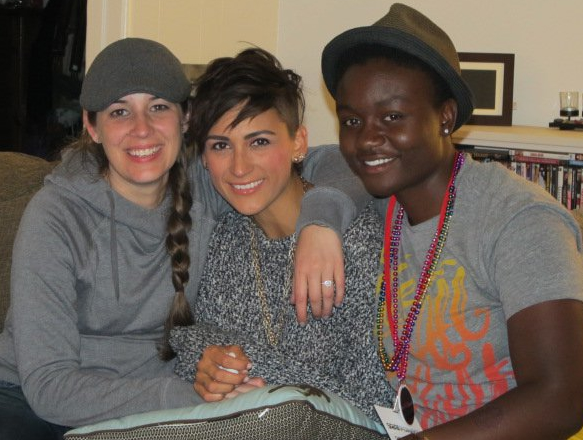 It's interesting that you mentioned Bette Porter, and then from The Real L Word you connected with Whitney. I would think you would connect with Nikki and Jill because they're a more stable partnership.
It wasn't the same. It's a matter of different stages in life. The stage I was in in life, I connected with Whitney because I didn't know how to interact with women and she made it look so easy, which gave me the confidence to be like, "It's not as hard as you think it is. Believe in yourself." And it's not like I was having a problem meeting girls. They were coming to me. I was fresh meat, so they were coming. I just didn't know what to do with them once they came.
How was your transition from dating men and being up for prom queen to coming out and changing your physical appearance?

I was a little tomboy as a kid. I grew up in North Carolina, so I do remember there was a gay couple in my neighborhood, but I didn't know the word "gay." I just knew my friend had two moms and it wasn't that big a deal. So I was a little tomboy growing up. As I grew up, I kind of cut those things away because I kind of felt like it was childish and I needed to be a young lady and be a woman. So I went through the whole makeup and hair and all that shit. And I dated guys like middle school up until almost recently.
I actually cut my hair as a straight. It was just cut all the way off. It was D.C. It was humid. I was graduating college. I was all stressed out and was like, "What do I do next with life?" I'm applying to law school, so I'm having one of those crazy, I'd like to call it a mid-life crisis, but I was only 22. I shaved my hair off April 1, 2009. I remember I came to school, and folks were like, "woah," and they thought is was an April Fool's joke because it was April 1st. So I cut my hair as a straight. Actually, one of my guy friends cut it off. I think he knew then, too, like, "Aww shit, here it comes. This is what's next." After I cut my hair, women started hitting on me, and I liked it.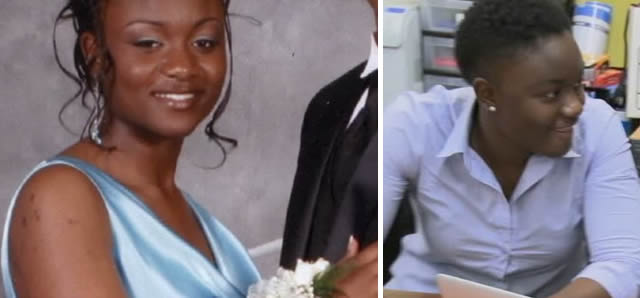 When did you stop dating guys?
About two years ago, and in fact, with the first girl, there was still a guy, and I was kind of like, I don't know. I was in therapy.
So when you were a little kid, you never had crushes on women or even female celebrities?

Not at all. I think for me, the only thing I can think back on about my childhood that could possibly be an idea that I was homosexual was the fact that when I met every one of my friends that I have now the first start was "Ooo, you're pretty. Be my friend." And I was never the pretty girl, but all my friends are the pretty girls. I'm talking makeup. My friends, their hair smells one way, their neck smells another way. One color nail polish, different color toe polish. Louis Vuitton, like, 100% feminine women. And then there would be me with sneakers on. But we were just friends, and I loved them and they loved me. Their parents would tease, like one of my friends had a dad who would like, "You're all over her call-log. You need a boyfriend. Stop calling her." And I never realized. Even now with relationships, I have that same friendship but more. So now I get it. That's why you were like, "Ooo, you're pretty. Be my friend." So that's probably the only thing. Other folks thought I was gay. The first girl came onto me when I was 14. I was like, "Ew, I'm not gay."
People thought you were gay?
Everyone thought I was gay. Everyone but my mother. After I came out, my mom's friends were like, "You didn't know?" And she's like "no," and they're like, "Look at this picture." And there's pictures of me in dresses, but I look like a boy in a dress. In college, of course, like high school, college, I knew how to carry myself. I sat like a lady. I did the whole nine yards. I dated guys, thought I was gonna marry a guy.  I was preparing to be a wife. I could cook anything. The whole nine yards. But then, I meet this girl, and it felt— I was never uncomfortable with men. I'm great with them. I still talk to them, every guy I've ever dated. Actually, my first ever boyfriend when I was like, 7 was tweeting me last night. I think they all knew, too, but they were all great.