Meanwhile at The Club, Romi's life is flashing before her eyes and it's boring. She's over this. She's grown up. Look at this hat! Nobody under the age of 63 would wear this hat:
Kelsey's belligerent. "Are you drunk?" Romi says. "No I'm not," Kelsey says. Can they go like this all night?
Romi: Why can't we have just like, a smooth night, you know?
Kelsey: It's just like lately… when do we have a smooth night? Whenever we're out with other people you're like — [makes a weird face] — it's always this thing you know?
Romi: It's because like, you get drunk or you start like, doing something and I like, watch you and you don't want me to watch you and then you react to it.
Kelsey: Honey you always deal with it all the time.
Romi: [to the bartender]: Can I get a Red Bull?
It's difficult to really get too deep into the complexity and detail of this dispute, as obviously it's occurring on a reading comprehension level far beyond my own.

Everyone's gone out but Whitney has wrapped herself in black spandex and is sitting in her room, thinking about the fate of the world. At the club Rachel is like, "Even Jaq was like, where's Whitney?" I'm surprised she fit that in, they probably had so many other things to talk about. "She's in her own world, not thinking about anyone but herself," says Rachel. Right.
These are my notes on this scene:
A. Whitney talking about herself
B. Whitney getting into bed.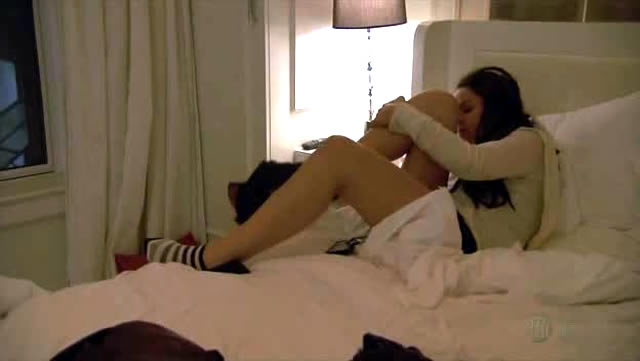 Whitney: "I come from a family of addicts, and I myself have had a history of drug problems. It's like you can put the bottle down but it doesn't change your addictive personality, sometimes it just moves on to other things, so now have I supplemented my addiction to substances with my addiction to girls?"
She's gonna be like that girl who was on Dr.Drew's Celebrity Rehab and THEN Dr.Drew's Celebrity Sex Rehab. I think that girl was just addicted to Dr. Drew though. It's probably because she was talked to in hypnotic-crazy-stern-royal-blue-shirt-wearing-Dr-Drew voices as a baby, and now every time she sees a tire swing, she has a seizure. La la la.

We catch up with our dashing damsels in a taxi cab, where Kelsey is intoxicated and Romi is not and so basically we continue down the same philosophical pathway we abandoned at The Club.
Romi: "I know, that's you, you're drunk, you drink a lot."
Kelsey: "I can — do — I can drink a lot."
Romi: "You drank a lot tonight. Like all the vodka there, the vodka on the way, champagne–"
Kelsey: "Can we have sex?"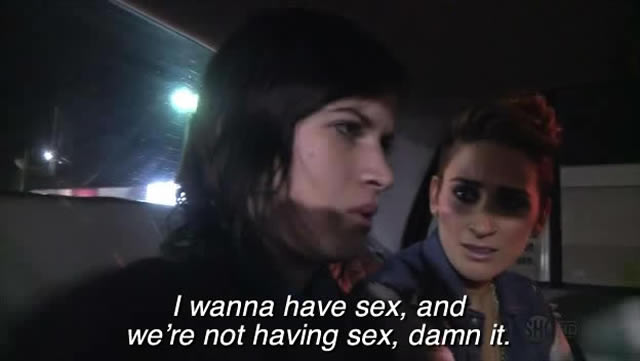 Romi's been in a "funk," she says, explaining why the well of sex has run dry.
"I hate it, I hate it," Kelsey says over and over and Romi says "I know" and then Romi reminds her that she's drunk and Romi's sober.
Kelsey: "Okay, I'm drunk, and you're sober!"
Things a Real L Word Girl Can't Handle:
Pretending like nothing is wrong
Dating
Facebook
Large Bottles of Wine
Reasonably-Sized Bottles of Wine
Moms
"Girlfriends"
Blackberry Messenger
Sperm
Sobriety
Dates
Whitney
All the Vodka there
All the Vodka on the Way
Kelsey says sex is all she has with Romi and if they don't have sex what do they have? Talking about sex, that's what.
They have to do this thing. It's that or order sperm from the internet, and I think Cori & Kacy are pretty possessive of that particular topic.
Kelsey wants to fuck the shit out of Romi but Romi would prefer a bath — but then, as she tells it, Kelsey was sad and crying and so Romi was like, okay, let's fuck.
Romi explains the next day that Kelsey was breaking down crying and so Romi, being the brave young soldier that she is, was like, "okay, this needs to end."
Yup. Big sex scene! Looks like they got to film it themselves though like in special lighting so you don't see, you know, like EVERYTHING. But also, you know.
Fun!
Kelsey: "Baby, I squirted!"
+
+

Whitney is still in San Francisco.
Get out of here! What is wrong with you insane, lunatic humans?!! Who the hell is she talking about. Okay put on your Newsie outfit, go seize the day.
Ta-ta.

Ah, it's the morning after a long night of sex caught on camera. Did you forget? Good, neither did Kelsey.
This scene of sexual conquest was brought to you by the official Autostraddle.com t-shirt, guaranteed to make the panties drop.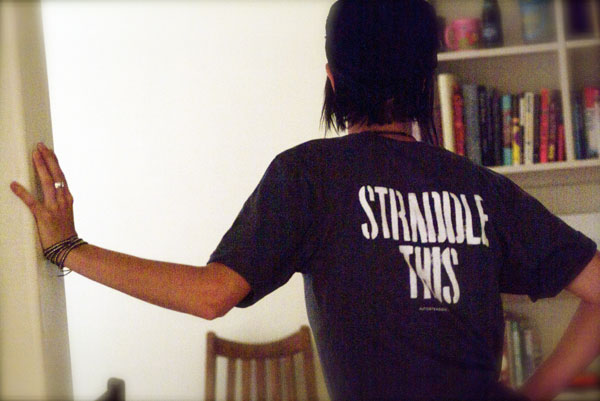 Romi: "We made sweet passionate amazing love, and it felt so good!"
Now they're happy. Magic.

Whitney goes right back into Sara's arms because she didn't  like the way they ended it. Like how their clothes were on, etc.
Sara's earrings are making so much noise, I can't hear the scene. Also I had to turn off the volume or else die of Show. Whitney's not gonna lie, she cares about Sara, she wants to cut the bullshit and make a clean slate. Sara has a process or something.
Whitney sees through Sara because "I wrote this book that you're reading here."  The Book of Whitney!
Whitney can't resist Sara I think. Really I just need those earrings off.
Whitney: "I think we're both addicted to one another, but on the same token, I have real feelings for Sara."
"Now we're back to square one," she says, and then they make out and probably have sex.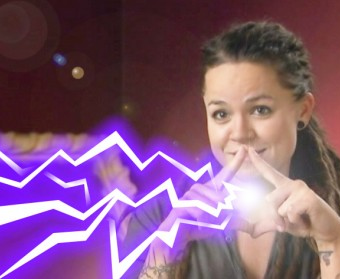 Things a Real L Word Girl Can't Handle:
Pretending like nothing is wrong
Dating
Facebook
Large Bottles of Wine
Reasonably-Sized Bottles of Wine
Moms
"Girlfriends"
Blackberry Messenger
Sperm
Sobriety
Dates
Whitney
Addiction
Their Shit
Mathnet

.
I have this nightmare where like, we're on trial for same-sex marriage rights and the other side puts on an episode of The Real L Word and then like, fuck. Then what?!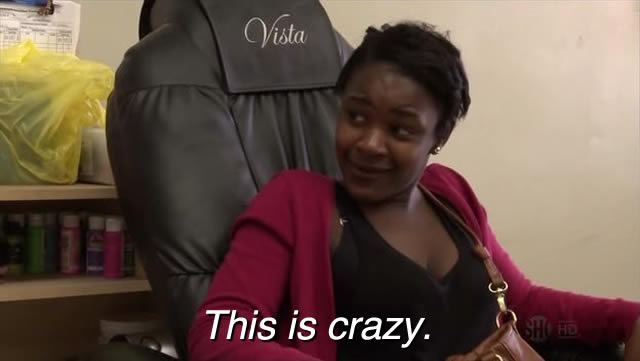 Pages: 1 2 3 See entire article on one page