There have been a ton of new pop albums released in recent months and so I thought I'd share my feelings about the ones I've heard. Some are great, some are good, and some are okay. At the very least they'll tide us over until Taylor Swift releases Speak Now. October 25. Write that down.
Washington
I Believe You, Liar
[ BUY ]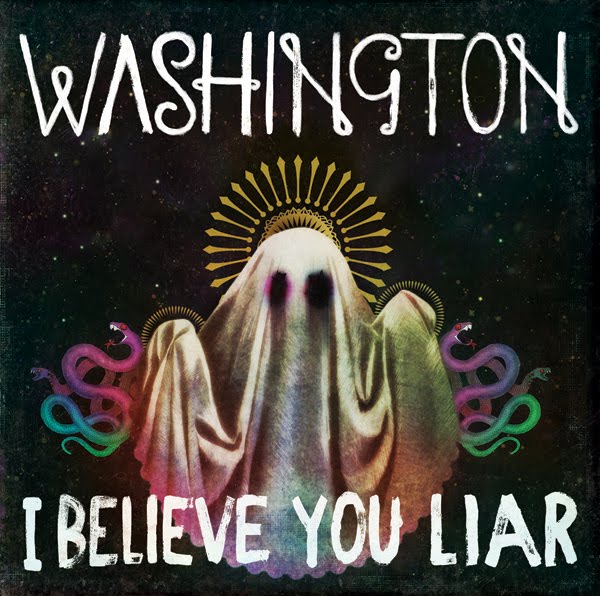 Washington is the moniker of one Megan Washington, an Australian singer-songwriter who is huge in her own country right now but, I assume, has not yet had time to take her music overseas. Washington's first full-length album, I Believe You, Liar, came out last month and it's a good one! It's the most upbeat break-up albums you'll hear this year, featuring 12 jingly jangly pop tracks that have been pulling me out of my seasonal funk.
Before going solo, Washington was performing keys and backing vocals for Aussie artists Ben Lee and Old Man River – fitting, as all three seem to share the same quirky personality and style that makes all three kinda fun to look at & listen to. Washington's been referred to as "the new Missy Higginswp_postsonce or twice during her climb up the charts, however I think you'll find that the major similarities end with alternative lifestyle haircuts and strong odds to win every single Australian music award in existence. And cute, they're both cute. Listen to a few tracks. Also check out the music video for Rich Kids below.
+
Ben Folds and Nick Hornby
Lonely Avenue
[ BUY ]
I'm not typically a fan of concept or 'novelty' albums, but I've made the exception for Lonely Avenue, a collaboration between singer-songwriter Ben Folds and UK novelist Nick Hornby (High Fidelity). These two talented music nerds have come together to create 12 musical short stories – some fun, some sad, most featuring Ben Folds' signature mid to up-tempo melodies and beautiful string arrangement that make me tap my toe compulsively.
As many would expect, Nick Hornby is a solid lyricist. His songs – much like his novels – are witty and at times sarcastic, but without being over the top. He's able to empathize with his characters as effectively as he mocks them, which I think is overall what makes this album work. Lonely Avenue's stories are character-based, but some of those characters are real. "Levi Johnston's Blues", for example, is a jazzy piece written from Levi's perspective upon realizing he'd impregnated the VP nominee's daughter. "A Working Day", on the other hand, is a track representing the emotional journey one may experience when writing for Autostraddle.
Robyn
Body Talk – Part 1
Body Talk – Part 2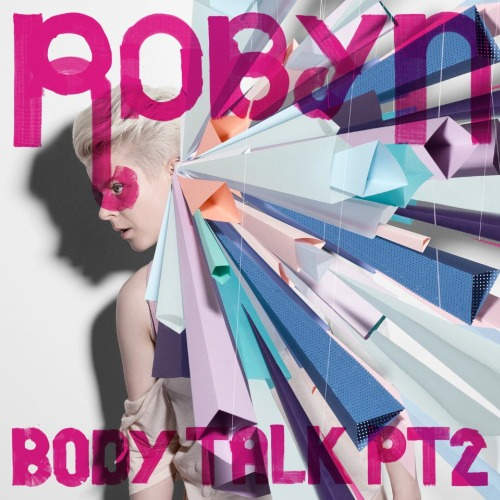 I am in love with the first two installments of Robyn's Body Talk trilogy. Love love love them.
Robyn dances to her own beat, so to speak. It's a large part of the appeal. In "Love Kills", she sings "protect yourself 'cause you'll wreck yourself" and somehow gets away with it. She gets away with most things. Listen.
Sara Bareilles
Kaleidoscope Heart
[ BUY ]

Kaleidoscope Heart may not hold many surprises for people who are already familiar with Sara Bareilles' songwriting style. Sara has followed the success of 2008's Little Voice with a collection of 13 pop songs that are interesting, emotive and relatable – however not overly memorable.
There are a few stand out tracks on the record, including the Glee-like acapella title track "Kaleidoscope Heart", as well as the lead single "King of Anything", an up-tempo tale about an opinionated asshat who writes in ALL CAPS. "King of Anything" lacks the infectious hook that "Love Songwp_postshad, but still manages to feature Sara's trademark sass. If you're in the U.S. you can watch the video here. Overall the album is solid, but it's also safe. It sounds exactly how I thought it might.
Maroon 5
Hands All Over
[ BUY ]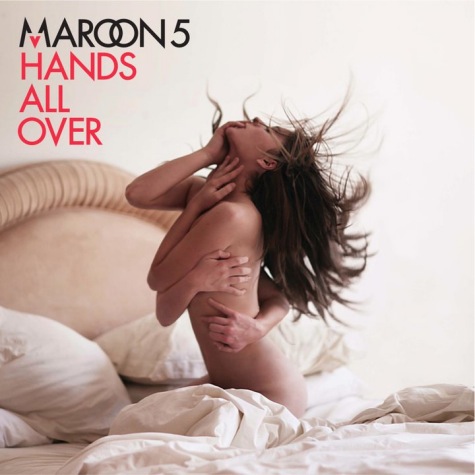 Who knew that Maroon 5 had a new album out? I sure didn't. I'm not a huge Maroon 5 fan, however this record features a collection of tracks that are not nearly as annoying than "She Will Be Lovedwp_postsand so out of gratitude I've added them to the list.
Hands All Over is slightly over-produced stadium power chord power pop. The songs are fun and funky, even when I feel like they're not supposed to be. In the lead single, "Misery", Adam Levine belts out an love-sick ode to his girl with no hint of misery at all and somehow makes that work. The record on the whole isn't very consistent, it starts strong but lags on the back end. Regardless, I've had a few enjoyable listens.
La Roux
In For The Kill – Remixes
[ BUY ]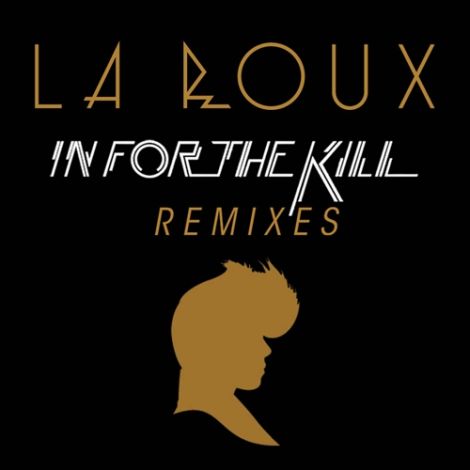 I know some of you will be disappointed to see that Elly Jackson's rejection of lesbian affection hasn't prevented me from enjoying La Roux's records. I can't give the band up, I like them too much. I've always thought that "In For The Kill" is a great single, and so I wasn't shocked to discover that In For The Kill Remixes is really quite good, too. The EP features 4 remixes courtesy of Skream, Tim Bran, Danger's Ocean and Skrillex, each effort doing the original justice. Kanye West has also got in on the remix action, but it's not on the EP. You can hear his take here.
Also! Has everyone seen the official US music video for "In For The Kill"? I don't really understand why they created a special version for the USA, but whatever, they have and it's out now. The video is filmed at the Chelsea Hotel and I still can't decide whether that's cool or naff. Have a look.
Katy Perry
Teenage Dream
[ BUY ]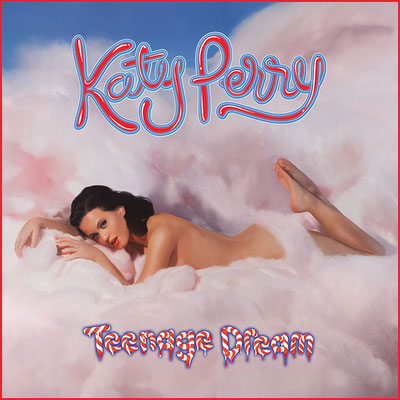 I've been doing my best to ignore Katy Perry ever since I heard "Ur So Gay". So when the cotton candy-scented Teenage Dream record was released in August, I had no intention of listening to it. But then last week I caved. I was influenced by this column by music critic Clem Bastow, which suggested to me that some of Katy Perry's pop music may be a little more clever than I had assumed. As I frequently find myself agreeing with Clem's opinions, curiosity got the better of me and I felt compelled to see (well, hear) what she was talking about.
Previous feedback has indicated that the majority of you dislike Katy Perry and her music, and honestly I'm not interested in trying to change anyone's mind. Teenage Dream has its hits, but also its misses – in one track Katy wants to take a peek at your peacock-cock-cock and I just don't have any words for that. But I will tell you that, after opening my mind to an alternative opinion and then listening to both Teenage Dream and One Of The Boys in their entirety, I am beginning to see Perry in a different light. So if you feel inclined, read Clem's column and listen to Perry's albums. Maybe you will too.