Last month we painted minis because quietly making stuff is one antidote to this white nationalist administration for me! So here's another way to sit calmly with your own thoughts and not panic scroll through the New York Times and Facebook. Once a week, try sitting down, lighting a candle and turning all screens off while you color. But even if the screens are off, it doesn't mean our nerd is. Below: the nerdiest coloring books I could find.
Books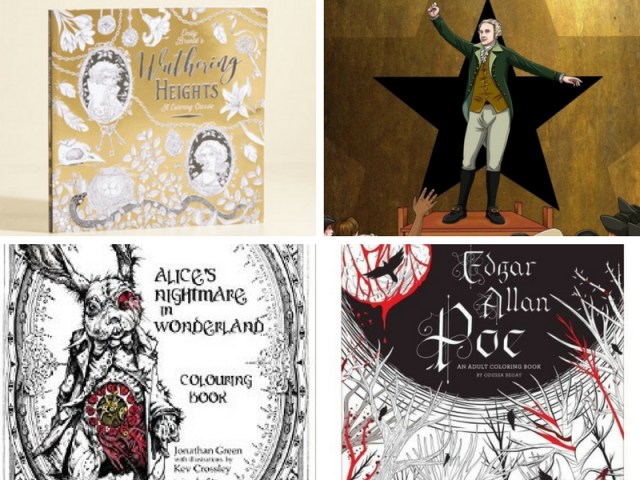 Wuthering Heights Coloring Book, $6.99. Edgar Allan Poe Coloring Book, $9.29. Hamilton Coloring Book (okay, the reason you want it is probably not the biography, but there weren't enough for a musicals category), $7.87. Alice's Nightmare in Wonderland, $14.95.
---
TV Shows and Movies
Doctor Who Coloring Book, $8.99. Sherlock Coloring Book, $10.47. Game of Thrones Coloring Book, $7.97. Fantastic Beasts and Where to Find Them, $11.21. Supernatural Coloring Book, $11.21. Coloring Dragons (art from Lord of the Rings and The Hobbit movies), $8.78. Star Trek Coloring Book, $9.90. Rogue One Coloring Book, $15.99.
---
Science
Human Anatomy Coloring Book (preorder, $14.99). Physiology Coloring Book, $13.43. The Sibley Birds Coloring Field Journal, $13.75.