So, everyone at South by Southwest is excited about geek sex because of "pent-up geek frustration" and the session on "Sexual Survival for Geeks" taught by Violet Blue.
So that seemed like a good place to start today:
At the South by Southwest Festival in Austin, TX, some people are looking for more than the latest, greatest music, movies and trendy technology. What are their interests? Sex.
And as it turns out, sex is different when you're a "geek."
"Oh God, there's so much pent up geek sexual frustration here," said one person attending the conference. "People just need to open up, let it out and let your freak flag fly."
Violet Blue, a sex expert, is attending the conference to do sessions about helping geeks connect with one another in non-digital ways.
"The session I did today was called 'Sexual Survival for Geeks,'" Blue said. "And basically it was booty-call boot camp for geeks here at South by Southwest, so that they know what's up with getting their pants off here at South by Southwest."
+
Additional Opportunities to Geek Out:
Did you miss DR. SKETCHY'S SEXY TRANSMETROPOLITAN GEEKOUT? It happened at the Bowery Poetry Club and involved adult stars changing into Warren Ellis's cyperpunk heroes. Jiz Lee was getting "tattooed" into Spider Jerusalem. LOOK: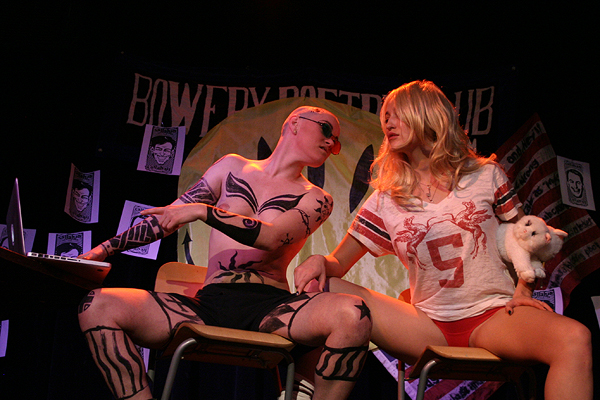 There's lots of geek sex bloggers! Here sex blogger "Confessions of a Smart Girl" gets into gender theory and here we have the sex geek blog, which appears to be on hiatus but definitely has a solid and compelling archive. It's the story of  "Andrea Zanin, a.k.a. Sex Geek, pretty much writes and talks about sex all the time unless she's eating, sleeping or having it. She lives in Toronto and is an organizer, educator and writer within the queer, polyamory and BDSM/leather communities, as well as being an active trans ally."
Are you in the library? Thank the lawd, then you can participate in this research on sexuality info access in Public Libraries! Consequently, consider hanging out with the 13 smartest porn stars of all time, since you'll be really smart, because you're in the library, and that's what people do in the library. They get smart and they fingerblast.
Nerve.com has sex advice from cosplayers and "The Chive" (it's a very heterosexual-male space over there, just to warn you) features the 24 hottest female costumes at Comic-Con.
Those interested in really lezzing out like to spend their afternoons reading Willow/Tara fanfic, amirite? It gets even more meta-geeky if you head to "Some Thoughts on Femslash" on The Fanfic Symposium.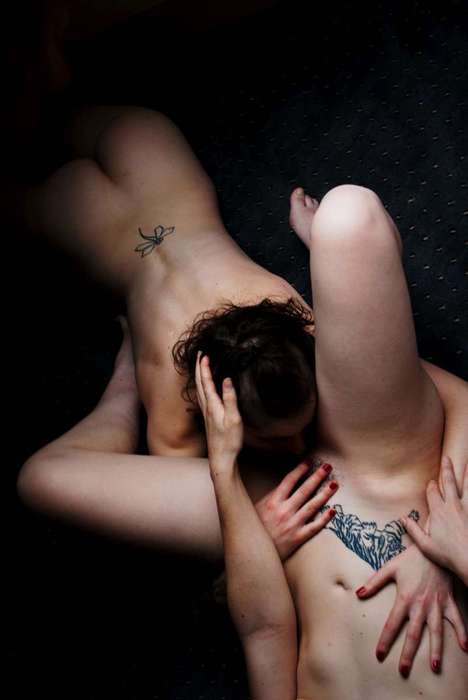 Original Plumbing, the Transmale Quarterly, just released their "School Issue" and had a cool party for it. School is where geeks get really smart so that when they grow up, they can destroy all the h8ers.
Also relevant to your interests from here, right her on Autostraddle.com: hot girls in glasses, the hottest, gun-toting women of sci-fi, and The 5 X-Files Episodes That Made Me Gay.
Two new tumblrs to follow:
the future is queer: "the future is QUEER as shit. the NSFW blog for all things feminist, queer activism, science fiction, geeky and gay. the future is coming."
nerdulous: Lauren is a New Jersey girl who loves girls and a self-proclaimed "huge nerd/dork/geek." Photographic evidence abounds, as do naked girls.
also, unrelated: the nu project. just check it out. Seriously even if you skipped the rest of this post. Just look at that.