All of the photographs in this NSFW Sunday are from shutterstock. The inclusion of a visual here should not be interpreted as an assertion of the model's gender identity or sexual orientation. If you're a photographer or model and think your work would be a good fit for NSFW Sunday, please email carolyn at autostraddle dot com.
Welcome to NSFW Sunday!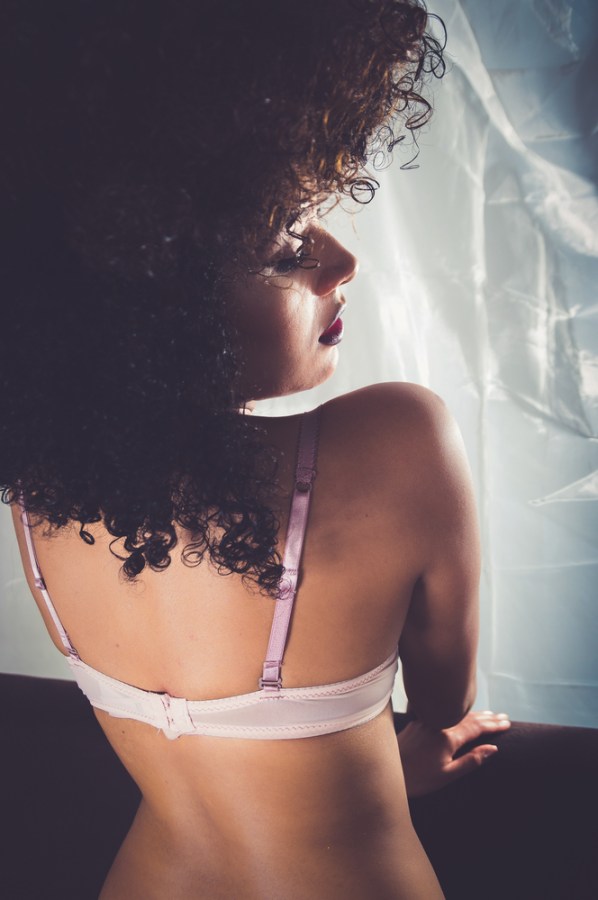 If you're throwing an orgy, don't forget wet wipes, barriers and gloves, and these other essentials, including puppy pads:
"There seems to be a lot of crossover between people who've taken a deep dive into female ejaculation and the play party scene. That can mean a prodigious amount of fluid being loosed over the course of an evening. To manage the happy deluge and keep play spaces usable throughout an event, I took a cue from Hacienda parties which are always well provisioned with puppy pads. "If you're about to squirt or if on your period and worried about making a mess, it's hard to be in the moment," says Hacienda founder Andrew Sparksfire. "With a puppy pad under your butt, you know you can really let go." I picked up a box of 100 regular sized pads for $18. That purchase turned out to be well worth it when party goers predictably made it rain."
Here are International Whores' Day rally attendees on what everyone should know about the sex work industry.
Check out these super gay sex toys.
Ohnut is an "intimate wearable" of modular stretchy rings that go over something that's going into a vagina — like a dildo, dilator or penis —so you can customize penetration depth and intensity to mitigate pelvic pain during penetrative sex. It's not flawless, but it's a way to have the conversation.
At Allure, Sofia Barrett-Ibarria asks, why don't queer women have better hookup apps?:
"Misconceptions about queer women's sexuality itself may serve as a barrier to the development of a women-for-women cruising app. As Dera puts it, 'People think that queer women don't want casual sex.' […]

The idea that women in general don't enjoy casual or emotionally unattached sex may also contribute to the death of app options, even though it's a misconception. A 2015 study published in the journal Archives of Sexual Behavior indicates that women may desire casual sex just as much as men, while a 2018 study suggests women enjoy casual sex most when they initiate. As Levkoff points out, 'Women of all ages and all demographics certainly have the same need and want for connection, and sometimes want sex simply for the sake of sex without anything emotionally attached to it.'"
"You'll only get out of therapy as much as you put into it — and if you're not willing to let it be helpful, you're really just signing up for an expensive waste of time," writes Cari Romm on how to get the most out of couples' therapy.
If it doesn't work, here's one approach to being friends with an ex.
Here are a few ways to be a good partner to someone with an eating disorder.