Happy second Sunday of Pride! How's it going for you? Are you staying hydrated while marching? Are you interrupting your rainbow-colored jello shots with a La Croix every once in a while? Listen, I know Pride is all fun and games and being gay in public, but take care of yourself, please. I love you!
---
Cardi B's sister, Hennessey Carolina, came out as bisexual. I love her name, I love her sexuality, and I need to know everything about her now.
Remember Anna Delvey? Well, Shonda Rhimes and Netflix just acquired to rights to an article about her and ?? this means we'll another Netflix true crime documentary, and I can't fucking wait.
Frida Kahlo was a role model for bisexual folks, disabled folks, and women.
Throughout her life, Kahlo came face-to-face with her disabilities and turned them into art. She has many paintings depicting her disabilities. She never let her disability prevent her from pursuing her passion. As Kahlo said, "I never paint dreams or nightmares. I paint my own reality."
Jes Tom wrote about the overwhelming queerness in Mulan, which might explain why a group of more than 20 queers cried while singing "Reflections" with Mara Wilson and I at A-Camp this year.
For the first time ever, I truly heard and understood the song's themes — of not living up to family expectations, of longing to be seen for who you truly are — and I related… hard. As an Asian American, yes, but also as a queer and trans person.
Folks are real stressed out about this cute J. Crew shirt for boys. Maybe you should buy one and add to their stress!
Check out how folks in remote locations celebrate Pride.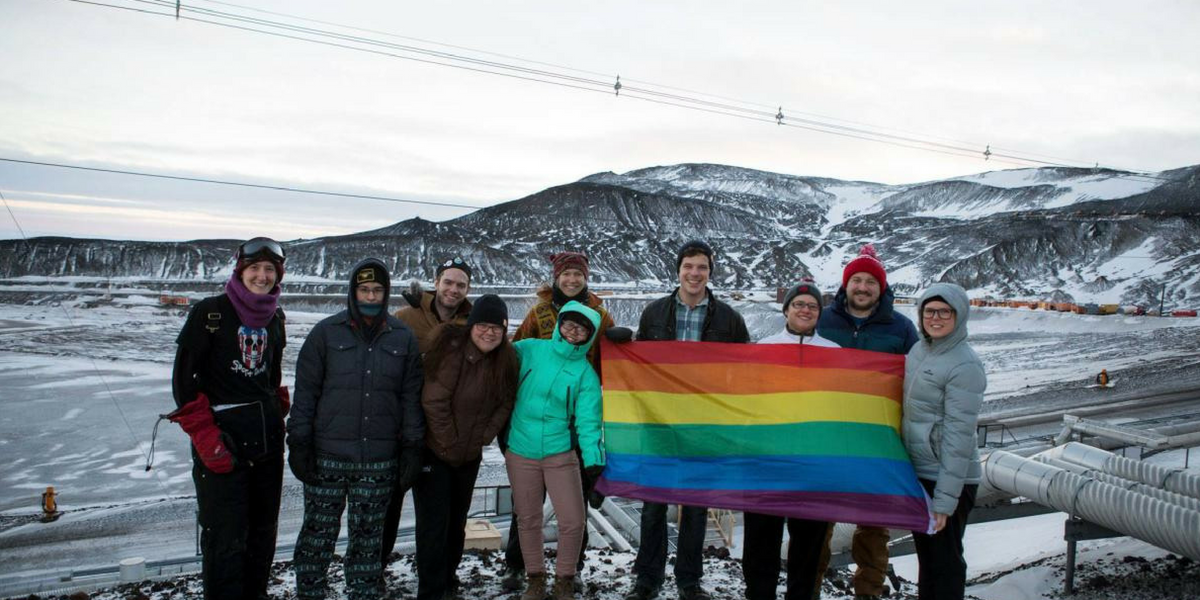 Remember last year when I told you staff writer KaeLyn was gonna be on a mural? Well, she is now! And it's beautiful!!!
Finally, it's time for the best part of Pride month and my birthday week, the Tony Awards! Tune in tonight to watch Spongebob the Musical directed by one of my top two lesbian directors (Tina Landau) win a bunch of awards.
---
Okay, enjoy your brunch/housecleaning/sun-bathing/sitting in your apartment with blackout curtains! I hope your Sunday is so chill and that your week is the best you've had all year! I know I already told you I love you, but I really do! Have a blast, buddies!