Let's begin in Michigan, where I live.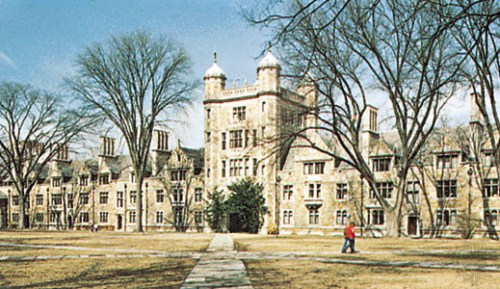 When Andrew Shirvell started his anti-gay blog about Chris Armstrong, the student body president of the University of Michigan, it wasn't his first time Shirvell used anti-gay slurs to attack a fellow public official. According to AnnArbor.com, Shirvell sent this email to Michigan Rep. Leon Drolet in February 2010: "The grassroots will NEVER let you and your (gay slur) ….. hijack our pro-life, pro-family party in pursuit of your PERVETED radical homosexual agenda."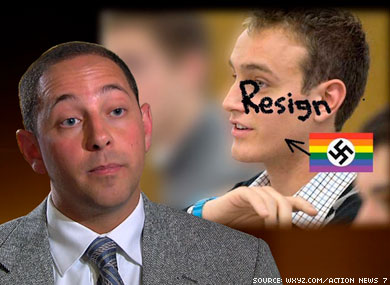 Following the email, Shirvell's supervisors in the Michigan Attorney General's office warned him not to engage in such conduct and not to use state resources to do so. This was two months before he even started harassing Armstrong.
Shirvell was fired after the Armstrong situation became a national story. This new info comes from the report about his firing. The original incident with Drolet was mentioned as a factor in Shirvell's termination. Armstrong is currently trying to get Shirvell disbarred.
Let's watch that Daily Show video about this again, just because we can:
+
MEANWHILE, in the UK, it turns out that a doctor recently appointed to a drug advisory committee has written several papers linking homosexuality to increased drug use, illness, and pedophilia! Here's a quote from one of them:
"The media and the gay movement portray the homosexual lifestyle as happy, healthy and fulfilled. However, the homosexual lifestyle is associated with a large number of very serious physical and emotional health consequences."
That's science, right there. The good doctor said he can divorce his personal views from his official duties, but this seems like a pretty big thing to set aside. It's not like he thinks gay people are going to hell, so he can just not think about religion while doing his job. These are his actual medical opinions, they have to do with drug use, and he's serving on a drug advisory committee. Seems kind of like an essential part of his worldview.
+
Meanwhile in Canada, Toronto's "gay village" has increased police protection on the streets after reports of high school students coming to the area to harass residents and business owners and also throw slushies at them:
The principal of Jarvis Collegiate Institute said allegations that students are hurling slushies, shoes and homophobic slurs at residents of the Gay Village are being "treated very seriously."
However, Enza Anderson, who has been harassed in the past, called the students "teens of terror" and has organized a public meeting to discuss what she describes as homophobia in the community after a recent attack.
+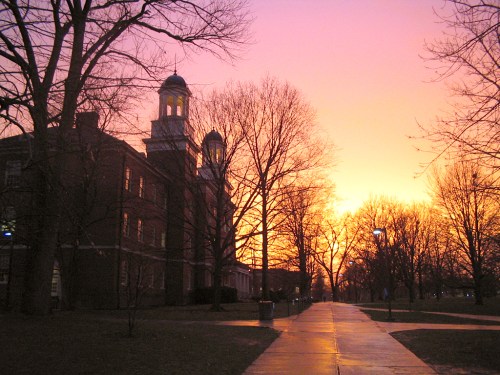 In Oxford, Ohio, A guy has finally been charged with the assault of Benjamin Collings in Oxford, Ohio, in April 2010 at a drag show near Miami (of Ohio) University. Police say Grant Rose beat up Collings outside a bar, after an argument in the restroom. Collings ended up with a broken cheek bone & nose and two black eyes. The assault led to a campus-wide rally decrying hate crimes and a showing of community support.
Sometimes, hate crimes have this way of making a community rally around victims, defeating the original purpose of the hate. Neat how that can work out, right? That's exactly what happened in New Zealand to Lindsay Curnow and Juliet Leigh. Good thing, too, because their story is really sad: the two lesbians were the victims of two hate crimes in two weeks. Someone painted slurs painted on their house and cars and then burned down their business.
But after news got out about the hate crimes, the community banded together to show Curnow and Leigh their support. The support has been so great that the couple decided to stay in the town, instead of move away.
"People are just horrified, we walk down the street and people just come over and shake hands and say how sorry they are. People we don't think we even know are hugging us," Leigh said.
Take that, haters!
Um, but here's some mildly good news or stuff to think about with a "content" facial expression:
The Department of Housing and Urban Development is taking more steps to avoid LGBT discrimination in housing. The changes would ban discrimination based on sexual orientation or gender identity in HUD residences and would prevent people from being asked about either of those when applying for a HUD-funded program. It's not in effect yet, but could be in the next few months.
Dan Savage has a great op-ed in The New York Times about how Obama should talk about us a lot during the State of the Union.