Autostraddle's enamel pin collection is expanding very quickly! We've just added nine new ways to express yourself, including several options for all you introverts and weirdos out there. Now we have 21 enamel pins in our store for you to choose from! That's so many!
---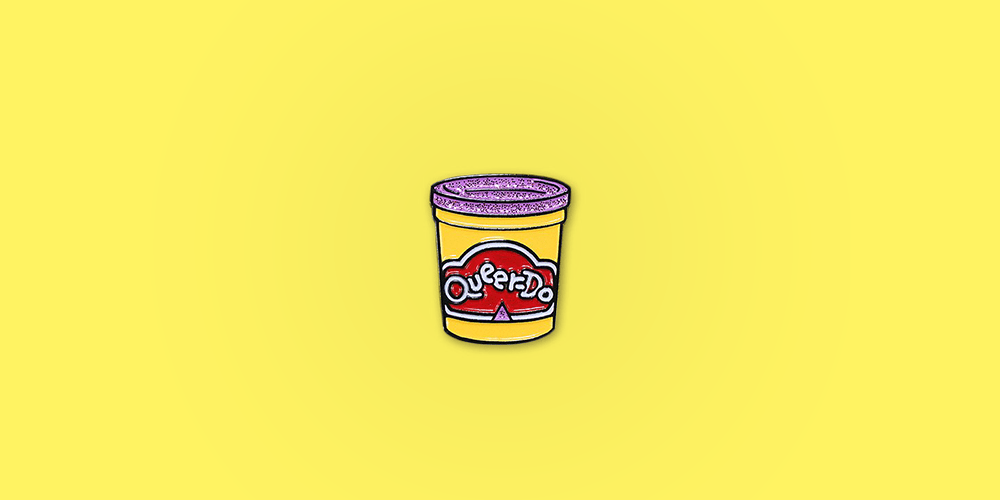 Are you a weird queer? Do you enjoy an adorable pun? Check out our first-ever glittery enamel pin, full of nostalgia and deep symbolism.
---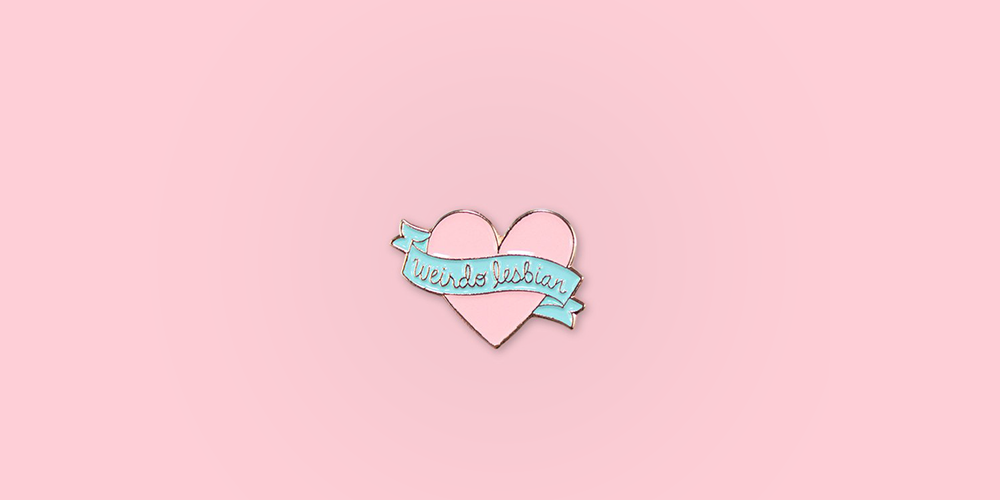 In your heart of hearts, you know it's true. You're a weirdo, and you're a lesbian. Time to wave that rose-gold and minty banner high.
---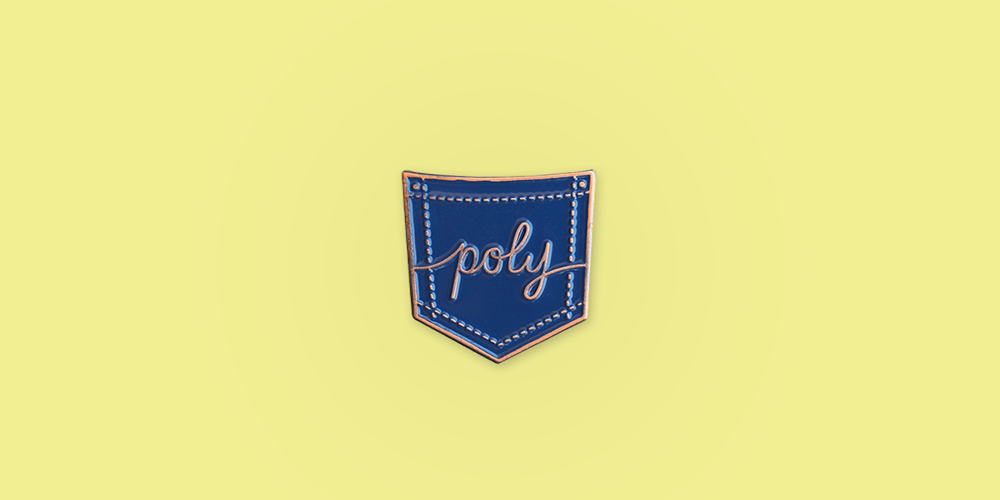 Autostraddle's Poly Pocket column and polyamorous folks generally speaking just got their very own pin! Get 'em for the whole fam!
---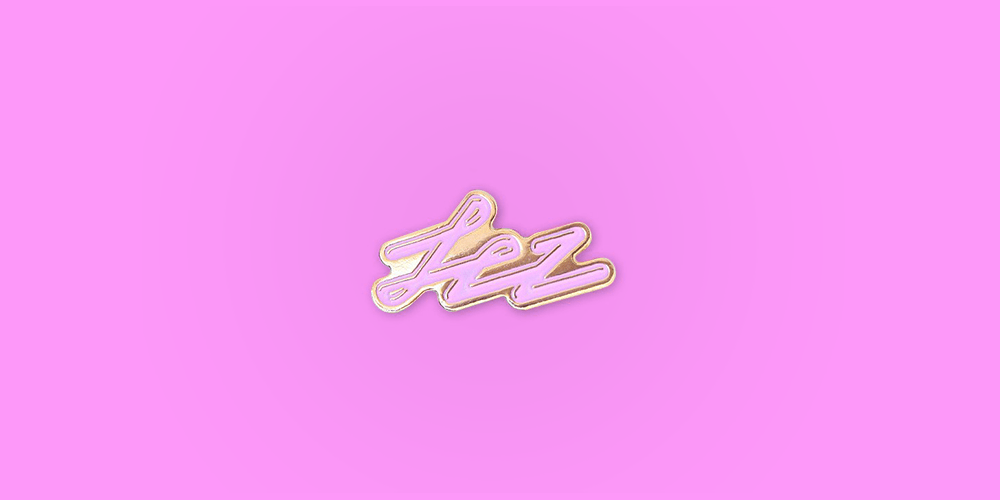 Inspired by neon signs from the 80's (and lez be real… San Junipero), this luxe little pin is painted with neon pink enamel on gold metal.
---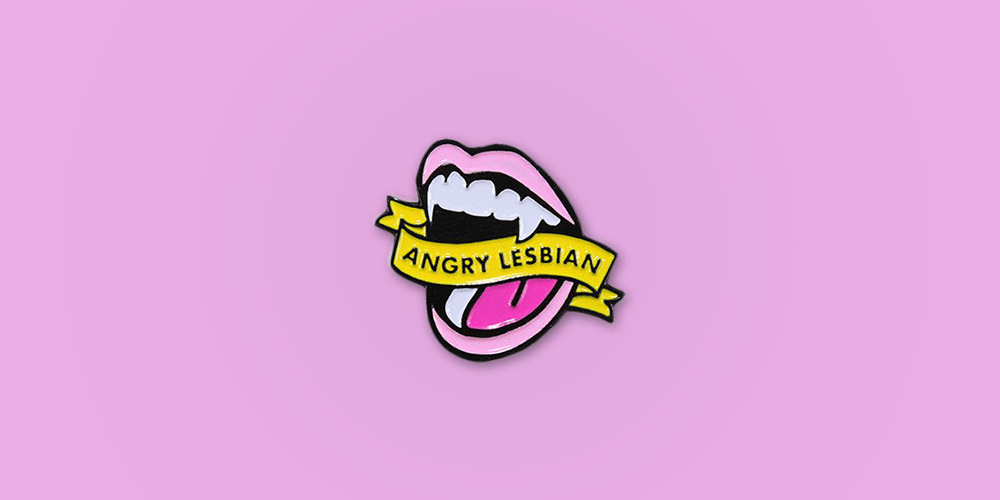 Tale as old as time. If you're a lesbian, you're probably a total vampire. It's just part of who you are. Time to be honest with yourself and the world.
---
Introverts have a heart of gold, and in the case of this pin, vintage 8-bit hearts of rose gold.
---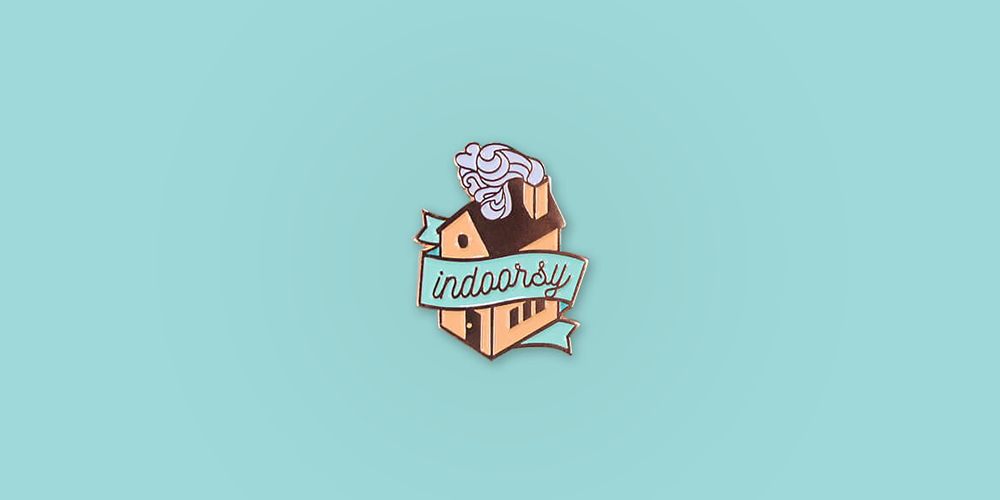 Here's to the humans who love the great indoors! Coral and turquoise enamel painted on rose gold.
---
Have you joined us on the flat mountain? Are you just a fan of camps and/or Wisconsin in general? Here's a commemorative pin for you! These are marked down to $6 because we were supposed to have them in time to sell at A-Camp, but there was allegedly a fire in the offices of the company who made these pins and therefore they sent them to us two months late which we are very upset about and they are NOT equally upset about.
---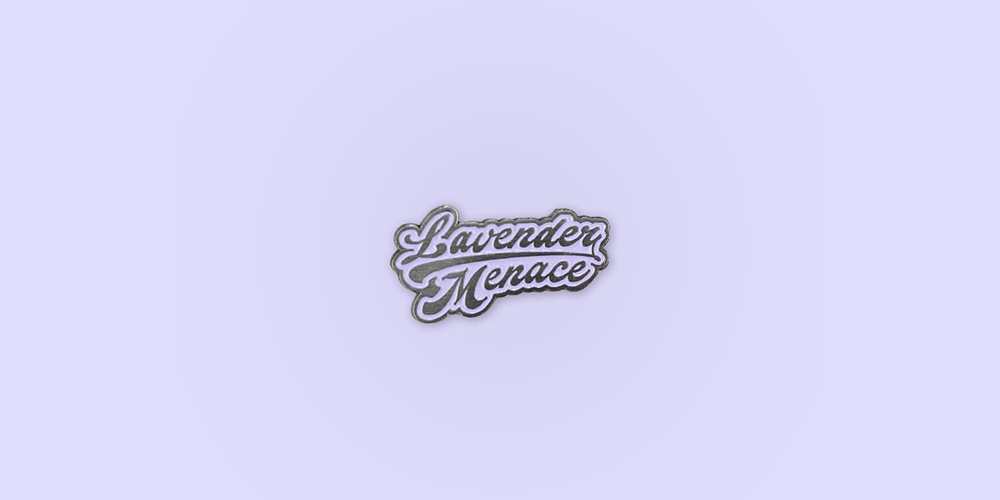 This radical little pin was inspired by the Lavender Menace, which's how some second-wave feminists referred to lesbians in their movement. They thought we were a problem when in fact we have always been the coolest. These are marked down to $6 because the colors didn't turn out how we wanted them to — we wanted the letters to be darker than they are. But they're still really cool and this is a great chance to get a pin for real cheap!
---
SaveSave