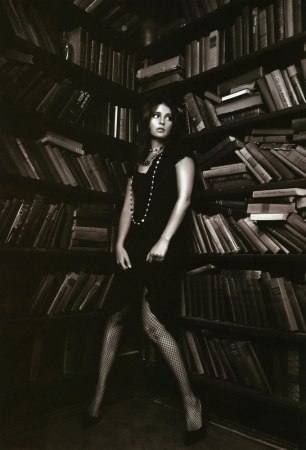 On Sunday, the Harvard Crimson reported that a section of queer books were destroyed after someone poured urine on them.
While the books were reportedly discovered November 24, a report was only filed to the Harvard University Police Department on December 10. According to The Crimson, a library spokesperson said that staff discovered an empty bottle that likely contained the urine next to the damaged books and treated them like a health hazard. The books were taken to the Collections Conservation Lab and only reported to the police two weeks later, after their value was assessed.
On Monday, the Crimson reported that in fact, it was library staff who had spilled urine. According to a statement from Evelynn Hammonds, the dean:
"HUPD has continued to investigate this incident since the initial report and we have learned this morning that the books, while indeed damaged, were damaged by our own library personnel accidentally spilling a bottle of what was reported to be urine that had been left on the shelf. I believe this is an important new fact in the investigation and warrants my sharing it with you immediately. While we should not minimize the seriousness of this incident, HUPD is no longer classifying this incident as a hate crime. This nuance in the facts in the case also explains why library personnel did not immediately report the incident and treated it instead as a prank."
Hammonds also said that the 36 damaged books would be replaced as soon as possible.
There is a fine line between "prank" and "hate crime" and when urine and a historically marginalized group is involved, that line becomes fairly clear. Especially in light of the fact that there are so many things about this incident that make no sense:
1. The bottle of urine. First of all, what was it doing in the library in the first place? (Was it a water bottle? A medical sample jar? Inquiring minds want to know.)
2. If someone was carrying urine around for a legitimate reason, why wasn't the lid on? Either it was left by the books with the lid off, which implies someone wanted it to be spilled "accidentally," or someone removed the lid in order to spill it, which implies a hate crime.
3. Additionally, the amount of urine in the bottle would have had to be significant. 36 books were destroyed. Gawker speculates that even if the bottle was a completely full Nalgene on the top shelf, a stream of liquid that could hit six books a row for six shelves would have to be pretty big. So would a spill that would ruin two rows of 18 books (presumably, the top row would also absorb some of the liquid depending on how they were stacked, meaning fewer damaged books below). And that's assuming the bottle was knocked over and stayed that way — if a staff member really did accidentally spill it, it seems possible they might have tried to turn the bottle upright, which would have reduced the number of damaged books. Basically: the "accidental spill" explanation makes no sense.
4. Why did it take two weeks to report the books were damaged? What did assessing their value accomplish? If it was a library staff member who damaged them, and the damage was indeed an accident, why was a report filed to the HUPD instead of to whoever deals with internal affairs at the library? Is there a police report if someone cracks the spine of a library book? (I would guess no.)
5. Why does the discovery that the damage was done by someone who works in the library automatically mean the incident isn't a hate crime?
6. The response from the university emphasizes that the incident was an accident and the books will be replaced. Would the reaction be the same if the books dealt with racial or ethnic minorities? Would it be the same if they were about 18th century architecture?
In their responses to the incident, representatives from Harvard have focused on affirming, as Faculty of Arts and Sciences spokesman Jeff Neal said, "the importance of creating a welcoming environment for all students and all affiliates of all backgrounds throughout the Harvard community."
However, this doesn't change the fact that 36 LGBT books are off the shelves. It also doesn't change the fact that, regardless of whether or not it has sexual orientation in its non-discrimination statement, Harvard is still a bastion of hegemonic privilege and, to some degree, its staff are implicated in that privilege.
In an interview with the Crimson, Marco Chan, co-chair of Harvard College Queer Students and Allies, said:
"I am very outraged. It is hard to conceive this as a coincidence when there are 40 books on the same subject. The message that this incident sent to me is that we need more resources not only for the LGBT community but also targeted towards other people."
While Harvard recently launched a focus group to look at the experiences of queer undergraduates and a Sustained Dialogue Program that examines issues of inclusion, there is currently no dedicated LGBT resource center such as those at similar schools. Incidents like this one indicate that this is a problem.
This is also not an isolated event. In September at Harvard, three men verbally attacked a gay student with homophobic slurs before taking his wallet and cell phone. Homophobic death threats were also discovered on a gay graduate student's dorm room door. Urine-soaked library books are not on the same level as threats against someone's life, but they are still a problem, especially in light of the muddled excuses meant to explain them. Saying it was the staff member with the urine in the library is just like saying it was Colonel Mustard with the candlestick in the ballroom: it might be what happened, but it's not a reason. And saying it was an accident just isn't good enough.