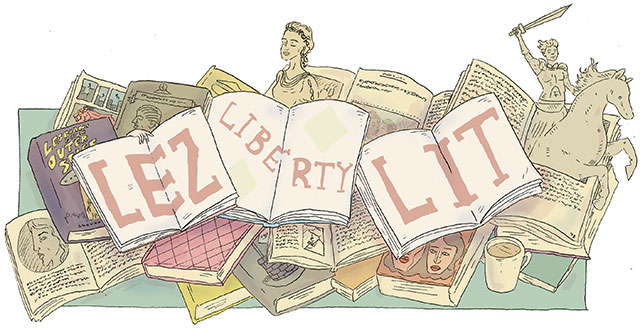 Hi and welcome to this week's Lez Liberty Lit!
Things About Queer Books (And Other Books Relevant To Your Interests)
At The New Yorker, Robin Coste Lewis writes about searching for representation of Black women's bodies throughout art, and what she found:
"It was an invisible archeology—an archeology that crisscrossed time and space. Everywhere I went, I found them, just off, just to the edge, just beneath: pieces of black female bodies buried in plain sight. A small black female carved into the handle of a tool. Miniature black women who could fit into your palm. A three-inch-long black female carved into a knife handle, so you could hold on to her body tightly whenever you sliced your daily bread. A palm-sized black woman in your hand when you brushed your hair at night, looking absently into the mirror. A spoon handle, a drum, a hammer, a flute—black bodies sculpted into the wooden frame surrounding a heroic painting of a white male on top of a white horse, riding triumphantly into war. Black female bodies ornamenting the tripods, the base of a table, sleeping inside the frame, selling, offering, tending in the background of innumerable paintings. Bending, standing, waiting. Our whole artistic history crawling with the decorative bodies of black women.

Every continent, every country, every time period, every museum, every exhibit, every gallery, every library, every archive, every repository, every court.

We were everywhere."
"What should you read when your president-elect is an unrepentant xenophobe who wants to ban Muslims from America? Well, lots of things, of course, but here's a more pointed suggestion: read more books by and about Muslims, particularly books written in the last ten years." At LitHub, Emily Temple makes recommendations that include An Unnecessary Woman, Throne of the Crescent Moon, The Reluctant Fundamentalist and more.
Plus, LitHub recommends 25 works of poetry and fiction and 25 nonfiction books for anger and action.
Necessary reading on resistance from Jenny Zhang:
"We have to resist extinction, resist violence, resist colonization, resist imprisonment and detention, resist deportation, resist an earth too warm and too toxic for human life, resist psychic and physical death, and risk being maimed if you haven't been already, if we are to survive."
Trans romance is a growing presence, allowing for the representation of different futures, writes Evelyn Deshane: "Since the romance genre (and most of the publishing world) still overwhelmingly tells the stories of cisgender relationships, these stories about transgender characters falling in love and living happily ever after are complete game changers—in more ways than one."
Casey the Canadian Lesbrarian recommends eight CanLit authors who write about survivors and trauma, in response to a survivor-silencing open letter from some of Canada's most powerful authors in response to a creative writing professor getting fired for sexually and physically assaulting and harassing students.
Read Zadie Smith's Swing Time. (Before it's turned into a television show.)
Did you love Island of the Blue Dolphins as a kid? Veronica Hackethal went in search of the Lone Woman.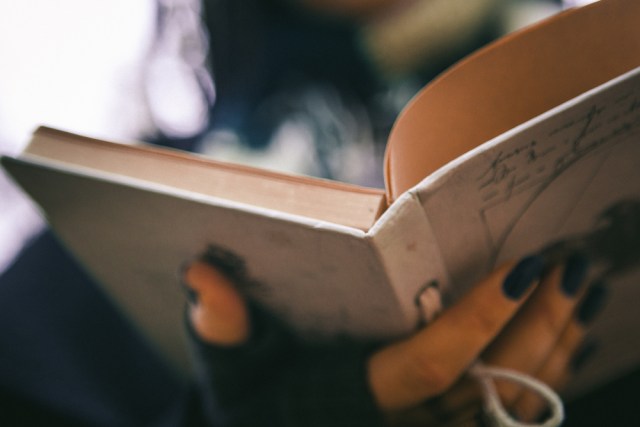 The 2016 National Book Winners have been announced, with Colson Whitehead's The Underground Railroad winning for fiction and Ibram X. Kendi's Stamped from the Beginning: The Definitive History of Racist Ideas in America winning for non-fiction. No women won this year.
New. Joan. Didion.. Coming in March, South and West will feature "two extended excerpts from her never-before-seen notebooks–writings that offer an illuminating glimpse into the mind and process of a legendary writer."
The way we talk about women's lives is insufficient.
"Post-truth" is the word of the year.
Stop calling comics "graphic novels."
London's queer history should be in a museum instead of in filing cabinets, say activists using direct action to reclaim space in the form of putting pink filing cabinets all over the city.
These five queer YA books are fat-positive.
Here are 27 feminist picture books.
---
Books! They are really great. You just won't believe how great they are. You may think that the Internet's great, but that's just peanuts compared to books. In Lez Liberty Lit, we talk about queer books and literary shit that's happening that you should probably care about.
The name "Liberty Lit" was inspired by the short-lived literary journal produced by Angela Chase at Liberty High School in 1994.