Today is the first day of the rest of your life, and you should probably spend it spending money at the Autostraddle store! Here's an idea of where you could start spending your money: THE GAL PAL HOODIE.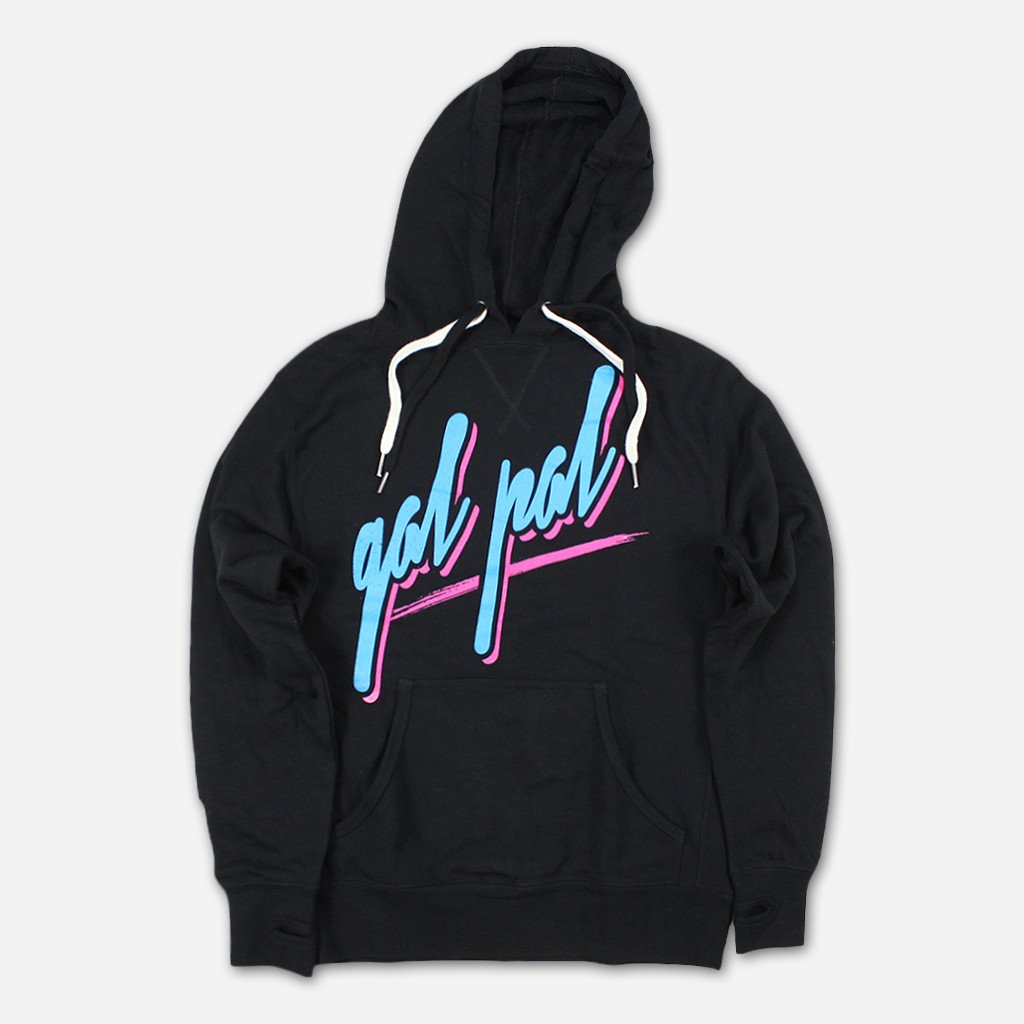 Okay here's what you can't tell from the picture that I'm gonna tell you right now: these hoodies are magical. Not only do they actually fit your body instead of kinda 'hanging out' in the general region of your body, but they have THUMB-HOLES. Also! There's a tiny secret pocket inside your hoodie pouch. (!!!) It's the perfect size for an ob tampon, a lighter, drugs, an iPhone, a baby kangaroo, or a secret note to that special someone. AND! There's a little hole for your headphones too. I didn't discover that part for so long but once I did I was like, "what's next, this hoodie?"
I'll tell you what's next! A scissoring gradient tee:
They're printed on soft and slouchy and sexy Alternative Apparel t-shirts that'll fit your body way better than scissoring ever had. These tees will definitely be the new "MUST-HAVE" for hanging around in your apartment, house, or tent.
---
Also, we're gonna have some new designs coming in the next few weeks so you should look out for those!
BUT THE MOST IMPORTANT THING OF ALL IS: