Feature image via shutterstock.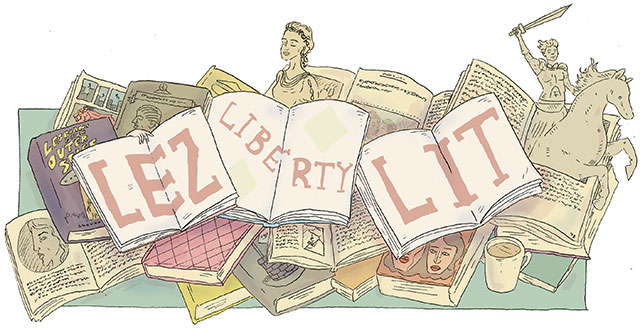 Things About Queer Books (And Other Books Relevant To Your Interests)
Maggie Nelson's The Argonauts was reviewed at the Los Angeles Review of Books, and Jonathan Farmer writes:
"There is much in the world of The Argonauts that is not good enough — grotesque bigotry, global destruction, indifference, blindness, cruelty, greed — and Nelson doesn't hesitate to call it out. But life, she makes clear, life is good enough, as long as it lasts. So is love — including, especially, love that allows for perversity, vulnerability, imagination: '… one of the gifts of genderqueer family making … is the revelation of caretaking as detachable from — and attachable to — any gender, any sentient being.' And language, too; language is good enough, at least when it's infused with love and life, when it's alert to its context, in the midst of failure, disagreement, and change. More than anything else, Nelson seems to want something as simple, singular, and vulnerable as kindness, as care: care for the individual, an alert and imaginative beholding that embraces queerness but does not constrain."
Issue two of Nepantla: A Journal Dedicated to Queer Poets of Color launches today! Lambda Literary has a few preview excerpts, including from Carl Phillips and Rickey Laurentiis in conversation and from an interview with Cece McDonald. (You could also read the whole thing.)
Want queer books about bisexual characters navigating queer communities? Casey the Canadian Lesbrarian recommends A Cup of Water Under My Bed: A Memoir, by Daisy Hernández, Adaptation, by Malinda Lo, and Getting Bi: Voices of Bisexuals Around the World, edited by Sarah E. Rowley and Robyn Ochs among others.
A new comic strip in Bangladesh features a lesbian.
Celeste Ng, author of Everything I Never Told You, spoke to the Toast about her writing routine, her work, addressing race and representation and more:
"I used to feel reluctant to talk about race, as I think many people of color sometimes do — there's an exhaustion that sets in after a while because you're constantly forced to confront your race in a way that Caucasians aren't. Like, "Just because I'm Asian it doesn't mean I have to talk about Asian issues, I think (and write!) about more than that!" All of that is true, but these are issues that have always been important to me, and now that the book is out in the world and found an audience, it feels like I have a responsibility to speak up while anyone is listening.

And I've seen firsthand how these issues affect me personally — we might like to think of ourselves outside of racial terms, but the fact is that your race is a big part of how the world sees you. The same goes for being a woman — I knew, intellectually, how different things are for women than for men in pretty much every aspect of life, especially work and public life, but now that I see it, I feel like I have a duty to speak about it and engage in the conversation."
Gawker recommends nine books to read this fall, including Under the Udala Trees, by Chinelo Okparanta (which discusses the queer community in Nigeria), Half an Inch of Water: Stories, by Percival Everett (have you read Percival Everett? You should read Percival Everett. From the Awl: "If you're still reading fiction, read Pervical Everett. Here is one of his stories for free, even.), M Train, by Patti Smith and more.
Immigrant fiction can feel very similar to science fiction, as Mia Alvar tells Hazlitt. It can also feel like noir, as Bethanne Patrick writes about Vu Tran's work at Lit Hub. At Guernica, Bix Gabriel argues that even defining "immigrant fiction" is about as useful as defining "women's fiction," specifically, not useful at all.
Did you know "bubble wrap" is still trademarked? It is. (So is "popsicle," "astroturf" and "onsies.")
Library attendance dropped in the last year so maybe go to a library before civilization crumbles, okay?
Here is the status of Google Books.
Reading books can make you feel less busy.
A Harry Potter bar opened in Toronto.
Susan Sheridan, the voice actress of Trillian on the Hitchhiker's Guide to the Galaxy radio show, died last month. At the Toast, Jess Zimmerman writes about Trillian, formative books, feminism and loving problematic things:
"I'm sympathetic to men's defensiveness when they're told their faves are problematic (I know, you wouldn't think I'd be sympathetic to men, but I am!), because a lot of those are my faves too. Figuring out a way to love a piece of culture without letting it off the hook was a difficult task, and one that was ultimately crucial to my development as a feminist and as a thoughtful human. I had to recognize that, even as I'd made so much room for these books inside myself, in a very real sense they had no room for me. And so let it be said: The Hitchhiker's Guide series is one of the best sci-fi properties on the planet, and also there is only one core* female character, and she is not good."
We generally like our artists consumed, tortured and drunk. Drinking can be seen as a form of self possession, especially for women; but women writers who drink are often seen as less powerful than their male counterparts. Michelle Dean writes: "Male writers get careful interpretation of the role of alcohol in their creative lives; women writers are alcoholics, pure and simple."
At Lambda Literary, Mel Morrow reviewed Fans of the Impossible Life by Kate Scelsa and also reviewed Honor Girl by Maggie Thrash. Anna Furtado reviewed Prayer of the Handmaiden by Merry Shannon. Cathy Camper reviewed Dryland by Sara Jaffe. Yvonne Fly Onakeme Etaghene chronicled a week in her life.
At Autostraddle, Mey wrote about Honor Girl and also about Kate Beaton. Melanie wrote about Nine Kinds of Wrong by Colleen McKee. Ali wrote about books about hackers.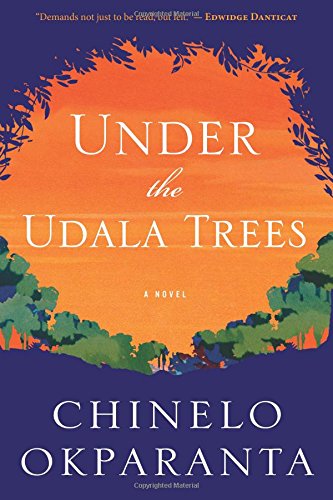 Book Things To Do In Person
20 September, New York: New Works: A Poetry Reading, part of the Brooklyn Book Festival, will feature Eileen Myles, Saeed Jones, Rowan Ricardo Phillips and Wendy Xu (Main Stage, Columbus Park), 2 p.m.
23 September, Atlanta: For Bi Day, Charis Books and More is hosting a Bi+ Book Party! (1189 Eluid Ave. NE), all day.
1 October, New York: Jennifer Pashley, Dia Felix and Sarah Schulman will discuss their relationship with censorship and queer writing to celebrate Thérèse and Isabelle, the classic French love story by Violette Leduc published in the U.S. for the first time, at Albertine (972 Fifth Ave.), 7 p.m.
1 December: Submissions for Topside's short speculative fiction anthology by trans writers are due.
1 December: #Trans: An Anthology Collection about Transgender and Nonbinary Experience Online are due.
Know of a queer event with literary merit? Send it to us! The Liberty Lit is bi-weekly.
---
Books! They are really great. You just won't believe how great they are. You may think that the Internet's great, but that's just peanuts compared to books. In Lez Liberty Lit, we talk about literary shit that's happening that you should probably care about.
The name "Liberty Lit" was inspired by the short-lived literary journal produced by Angela Chase at Liberty High School in 1994.