Feature image via courageanddash.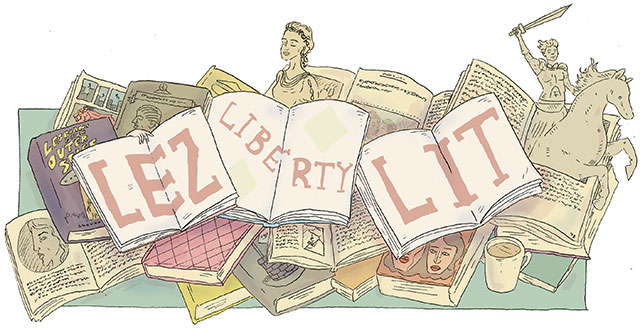 You should read these five zines from Black creators. (After you read those five, read these 50 by queer people of color.)
"Cisgender" is now in the Oxford Dictionary.
On language and gayness: "If gaydar is the ability to intuit someone's sexual orientation merely by looking at them, what's the flip side? It's the ability to tell, with one word, whether someone might be homophobic. And that word, I've found, is 'friend.'"
Comic books are getting gay now. (Also I hear the editor quoted at the bottom is a total babe.)
It's my favorite time of year, aka so many good books are coming this fall time.
Here is what writers, editors, and other people in publishing think are the quintessential American books.
Always relevant: black women sci-fi writers you should know.
"These women are rewriting the diary into what it has always been in its best iterations: incisive, fearless, intimate, the ideal amalgam of intellectual and personal intrepidness."
Lit Hub has a brief timeline of writing about gay people in Western literature.
Drawn and Quarterly is twenty-five years old this year, and its celebratory anthology "combines the history of comics publishing, the study of human behavior at its most intimate, awkward and revelatory, and the drive to tell stories that live suspended in the tension between word and image."
Ploughshares has a review of Enice De Souza's Nine Indian Woman Poets, an anthology that functions as a "corrective volume," collecting work by Indian poets writing in English whose work has gone unrecognized.
Long live the litmag.
I'm into this interview with Mallory Ortberg.
The top most frequently challenged books across schools and libraries in 2014 include Persepolis, And Tango Makes Three, The Bluest Eye, Drama and more.
At Hazlitt, Sasha Chapin writes about having Bipolar II and being an artist and feelings crazy and recovery and choosing sanity and more:
"I have pierced the veil of your perception, and I have dreamed dreams beyond your comprehension, and they were boring. I'd like to tell you different. I'd really like to be writing about becoming a mad genius, because I'd like to believe that such a person exists. I'd like David Foster Wallace to have died of being a saint, not of the trickiness of medicating depression. The former is a line of Romantic poetry; the latter is grotesquely cruel and arbitrary. The latter option means that if Sylvia Plath had the same doctor I have, we could now be lamenting the shittiness of her Twitter feed."
Electric Literature has an infographic of the best holiday reading by destination.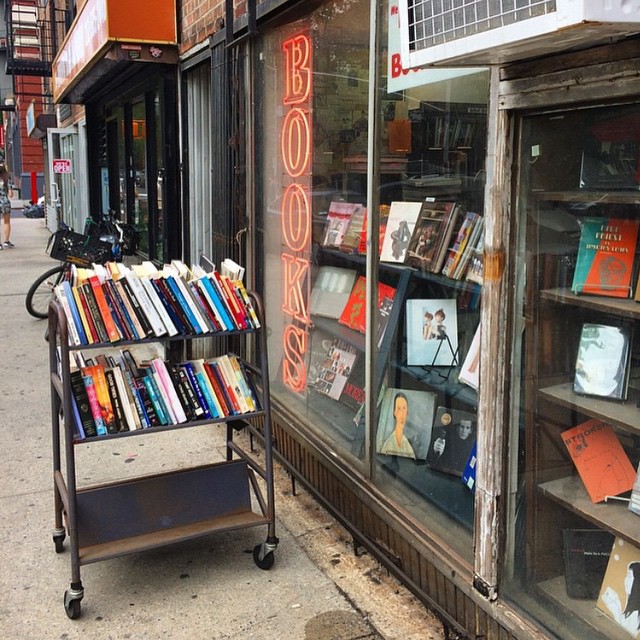 Everything is now an essay:
"I believe that the essay owes its longevity today mainly to this fact: the genre and its spirit provide an alternative to the dogmatic thinking that dominates much of social and political life in contemporary America. In fact, I would advocate a conscious and more reflective deployment of the essay's spirit in all aspects of life as a resistance against the zealous closed-endedness of the rigid mind. I'll call this deployment 'the essayification of everything.'"
Not Funny Ha-Ha is a new comic book about abortion.
You should read Rachel Eliza Griffiths.
Gloria Steinem loves librarians.
Let's talk about Oxford commas.
Casey the Canadian Lesbrarian has got recommendations for queer magical realism.
At Lambda Literary, Dahpne Sidor reviewed Night at the Fiestas by Kirstin Valdez Quade. Anna Furtado reviewed The Song in My Heart by Tracey Richardson.
At Autostraddle, Melanie's new column, Hidden Gems of Queer Lit, went up and it is glorious. Mey wrote about Fresh Romance #2 and also interviewed Kate Leth. Also you can win a new Kate Beaton book!
Also I'm taking advantage of this week of particularly awesome commenting to ask, what literary blogs are you into? What weird tumblrs posting exclusively photos of book covers and tea and piles of paper or excerpts from 1920s maps or people reading are you obsessed with?
Book Things To Do In Person
July 31: Submissions (poetry, fiction, and non-fiction) for Polychrome Ink, from diverse authors and/or featuring diverse themes, are due.
August 1: "Editors David Levithan and Billy Merrell are searching for non-fiction entries to include in the upcoming expanded edition of The Full Spectrum, with an emphasis on diversity."
1 December: Submissions for Topside's short speculative fiction anthology by trans writers are due.
Know of a queer event with literary merit? Send it to us! The Liberty Lit is bi-weekly.
What We're Reading:
Carolyn: I have actually been reading! My brain forced me to actually read. So I'm reading The Folded Clock by Heidu Julavits, which is a diary that so far I'm loving. (I have also been back into keeping a notebook lately so it feels very validating.)
Rachel: I am in the middle of The Argonauts for our book club and also reading The 7 Secrets of the Prolific: The Definitive Guide to Overcoming Procrastination, Perfectionism, and Writer's Block which sounds like it would be corny but is really good!
---
Books! They are really great. You just won't believe how great they are. You may think that the Internet's great, but that's just peanuts compared to books. In Lez Liberty Lit, we talk about literary shit that's happening that you should probably care about.
The name "Liberty Lit" was inspired by the short-lived literary journal produced by Angela Chase at Liberty High School in 1994.