For the past few months, and the past few weeks especially, I've been going along, filled with a vague sense of worry and uncertainty and the feeling that the next steps of my life are largely in someone else's hands (what's up immigration officials), and working basically all the time (I am normally very into my work, but this is something else) and not keeping up with friends and not sleeping all that well and doing none of the things my body normally needs to make it happy and at some point this weekend I just sort of cracked? What I mean to say is, when I woke up Saturday I was going to get a lot of stuff done and I was just pretty focused on that and by mid Sunday afternoon I had cried for about 12 of my weekend waking hours, of which there had not been many, because I kept needing to go to bed.
So Sunday afternoon and evening Shannon and I spent a few hours talking and powering through all my life feelings, and also through many of her life feelings, and just hanging out in the best way we can with shitty data plans in different countries, and I stopped trying to get things done for a few hours and cooked myself dinner, emailed friends, read a book, took a shower and danced around to One Direction (WHAT) and by the time I woke up Monday I felt more like myself than I have in weeks. Everything felt quieter and clearer and like it is going to be okay, as if giving myself permission to full on worry for an evening made the perpetual worrying recede a little.
---
My Lesbian Immigration Marriage Feelings, Part 2
9. The actual getting married part.
We decided we didn't want a formal officiant (maybe I made that decision whatever), we wanted someone we love, because we're having so few people and it seemed silly to have one of those people be someone who didn't mean something to us. Anyway we asked a person we love a lot to officiate and she said yes and I am the most excited and don't really know what to do next, I think researching how she can become an officiant and also scripts and then booking her and her person's travel? My main priorities are being non-religious and a tiny bit witchy and working stealth poly things into the vows in a way that will not upset conservative family members. (And being married at the end of it.) Also everything is happening at a weird moon phase and I don't know what to do about that.
10. Snacks
My mom found out we were planning to serve/let guests acquire drinks before the ceremony without serving food and now I guess we're having snacks. Appetizers. A vegan cheese plate? What goes well with champagne and bourbon (not at the same time) (probably not at the same time)?
3.2. Okay, I probably need to decorate.
Thanks to the comments and no thanks to a lot of late-night Etsy browsing, there will be a few strings of lights around where the ceremony will take place and also LA Flower Market flowers we'll get the morning before. There is no plan yet for what this will look like in practice or whether there should be vases or ribbons or something. Also I've been looking at the place we're getting married a lot on Google street view and I think we might need to stand against something more aesthetically pleasing and maybe I do want it to look a little wedding-y instead of we are standing around-y and this is a feeling I am going to explore a little more within the bounds of my desire to not spend money and also to be able to clean up in about ten minutes while wearing a confining floor-length gown. (Footwear still tbd.) I am mostly concerned about visual framing and lighting I think, because:
11. Photography.
Of all the wedding things to take or leave a professional photographer was the biggest "yes of course we are doing that" and not just because we might need to show some sort of wedding album to the government at some point later in my immigration process. Also it would be cool if they were queer but I guess that's not actually necessary I just only want to give money to queer people. #emailed
12. Family things.
Some family members are hmmm less comfortable with the gay part of this gay wedding than others. No one is not coming as a result, and the several people who feel this way are keeping it to themselves and so maybe being bothered by this is the silliest because I'm privileged to be supported otherwise? Like nothing bad is happening, but for instance my [redacted] just gets really uptight and bitchy when I talk about how I'm marrying a lady in public or to family friends or really at all, like it would just be better if no one had to talk about it, and it's exhausting and I wish I didn't care and also get on board I guess? I'm not getting married, I'm getting hella gay married and it's awesome and I want to talk about it. (I know some queer people disagree with this perspective and just prefer "married" and from a rights standpoint I obviously agree but around a certain type of straight person I use "gay" as an aggressively positive adjective and anyway these are just my feelings about my personal situation.)
This is the thing that every so often makes me wish we were having a huge wedding instead of a tiny one, so no one mistakes simplicity for internalized homophobia, and it's also the thing that makes me want to do things I do not otherwise want to do (like wonder if I should wear white instead of black so that it registers more as "wedding" even though I'm so into wearing black, or walk down some sort of aisle with an air of formality instead of just standing somewhere else, etc.). I don't actually want those things but I want to entertain the idea that I do in certain circumstances. I guess what I mean is, I want it to be clear that things being a certain way is an active decision rather than circumstance. I want to control the narrative, or at least not have one imposed.
13. More family things.
My dad is sad I don't want to be given away. I aggressively don't want to be given away.
14. Still more family things.
Because it's going to be such a small wedding and because we both have not small extended families, not everyone related to us is coming. This ranges from "fine" to "should probably figure out how to mention that at some point" to "what if I just don't mention it and they show up, it would be really cool if they were there and they're the best and maybe no one would notice." (People would notice.) If some people come, does that mean everyone has to be invited? Even if they probably won't show up? Is it better to just have no one than to create familial unrest? Is it unfair to have more of my extended family than Shannon's just because mine is going to be really difficult to see and hers is geographically nearer, or does that just make having some but not others worse?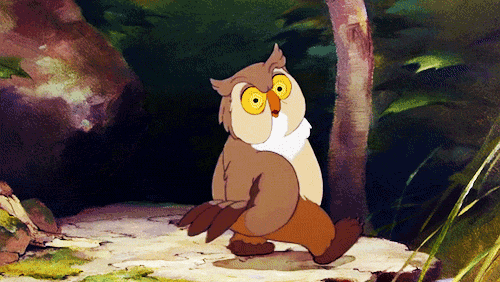 15. "Cultural differences."
Both of our families are nervous about meeting each other because "what if they're just so American/Canadian." I find this intensely funny but am genuinely curious about how it will turn out.
6.2. I more or less moved this week.
I'm still in Canada obviously, but after looking at the options (FedEx shipping with an account? Space pod that is actually just a pod but is forever in my brain as a space pod because of Carmen? My checked baggage? Wedding attendees' checked baggage? Crossing the border at Cornwall on the way to the interview to use US media mail? Waiting until my parents take the road trip 'round the continent they're dreaming of?) I decided to go with plain ol' Canada Post as my main moving mechanism. I mailed the first box last week and it's already made it to LA — and with tracking, and for $200 less than I thought it'd be. I have two more packed and ready to go, and one more I'm saving for things I will inevitably discover I want to bring at the last minute so I can ship them instead and avoid checking my suitcase. I never ever check a suitcase. And it's more "smallish duffel bag" than suitcase anyway.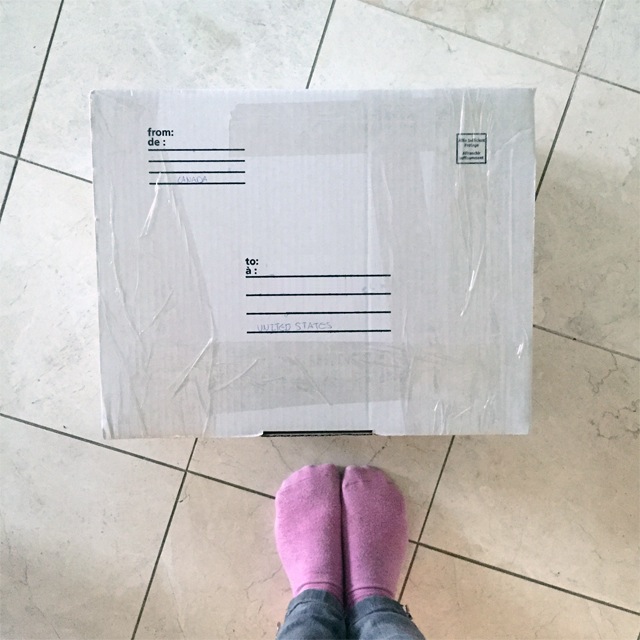 4.2. There is nothing I can do about my immigration for a little while.
Since writing the first post in this series I had my medical exam, which I had been worrying about since I heard I had to have one, but it was very straightforward and I did not faint during the blood test or forget a vaccination and I have my sealed results in a drawer on the other side of the room right now.
It also turns out we're mostly done with paperwork for now? We have to sign a few things and Shannon needs to pick up one original document and otherwise things are in order for the interview. (There's still more paperwork after the interview but she's taken care of a lot of that almost already because she's the best.)
I have not dealt further with answering any work-related legal or financial questions but I am giving myself permission to not deal with these for a bit.
Which means that all I can do right now is wait. And do all that other stuff I listed and make a to do list for all the additional stuff I'm forgetting. But mostly, the waiting.
---
Are you having feelings? Are you having advice? Are you immigrating and/or getting married and/or already immigrated and/or already married? Email us at youneedhelp @ autostraddle dot com or leave a question/feeling in the comments!