Listen, I think we should talk. Please don't get weird like I'm not trying to be clingy. I just have some stuff I need to get off my chest. And like, it's about our relationship and I just hope you have the space to hear me out.
I miss you, ok? Like, I miss all the thoughtful things you have to say, the things that shed light on when I've misunderstood a Pretty Little Liars reference or when my online activism doesn't reflect my activism in real life. You're the one that points all that out and you do it in this way that makes me feel loved and respected, most of the time, and I really appreciate it. I don't have a lot of people in my life that engage with me in that way and so I think my heart got used to you being here and sharing yourself with me, with all of us.
Also, like you're funny as fuck and I'm funny too and when we're funny together I think anything and everything is possible. Like, we could spread intersectional feminism, Hansen's 33 Ways To Eat Avocados, and neon rainbow glitter to the far reaches of the galaxy while wearing matching poom poom shorts, like that could be us but you've stopped playing.
And it's ok, like I know you've got shit to do and an appointment on Tuesday to heckle-watch OITNB and you have all these new friends that you met at A-camp but like I'm still here and I want to respect your space but maybe just drop in and chill sometimes. It'd be really nice to see your avatar and read the things running through your mind.
This is basically a Drake song that I've written for you, so just like imagine him rapping all of these words and I promise they sound less creepy. Look, yo, sometimes you gotta fight for your friendships and not be scared to be vulnerable. You're worth all of my give a fucks and I'm ok with that and you should know that you're valuable to me and that you deserve friends that miss you like I do, like we all do.
It's not just me. We all miss you. I know it can feel mad awkward to post your feelings in such a public space but it helps our community more than you might believe that it does. Our people want to see each other and you're a part of that, you and your beautiful avatar and text and persona.
Now, we all know that sometimes commenting might not feel safe. People are racist, transphobic, classist, rude, and also sometimes just at a different point in their personal evolution. But as a team of Autostraddle writers, we've gotten much better at diving into the threads with you. We're deleting things that are just plain disgusting and full of hate. We're trying our best to redirect conversations that derail from the voices of queer/trans people of color. We're elevating the voices and needs of our trans fam and recognizing/owning cis privilege. We've gotten better at naming white supremacy and using our voices to dismantle it.
None of us want a cookie or a pat on the back for this work. It's what we gotta do to be our strongest as a community. And it's not over, there's so much learning and growing to do. There's still so much to fight for and so much evolving to do.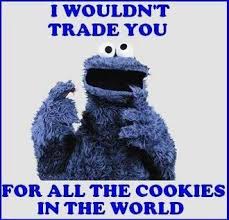 You've evolved with us. You've been the driving force in our revolution and we don't ever want that to stop. Why not share yourself and all your growth with the world? The world needs you and so do we. We need those conversations back, right here on the site.
And like I got the whole crew together and we made you a playlist. So maybe you'll come back and comment and leave gifs and jokes and keep the community tight and give us all the love we need to keep writing and keep doing this thing that we all do together so well.
– Gabby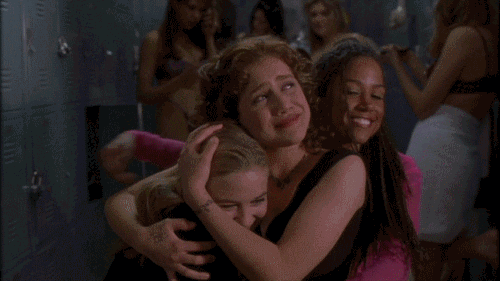 We Need You Bad As A Heartbeat So Please Don't Go, Girl
Need U Bad – Jazmine Sullivan
I'll Be Missing You – Puff Daddy and the Family
Where My Girls At – 702
Where Did Our Love Go – The Supremes
Where Are U – Justin Bieber, Skrillex, Diplo
Where Have You Been – Rihana
Please Don't Go Girl – NKOTB
Don't Forget About Us – Mariah Carey
Stickwitus – Pussy Cat Dolls
What Hurts The Most – Rascall Flatts
How Come You Don't Want Me – Tegan and Sara
Why Don't You Love Me – Beyonce
Moment 4 Life – Nicki Minaj feat Drake
Mama's Broken Heart – Miranda Lambert
Over and Over – Nelly Feat Tim McGraw
U Got It Bad – Usher
Say Something – Timbaland feat Drake
Right Here Waiting – Richard Marx
Officially Missing You – Tamia
Baby Come Back – Player
The One That Got Away – Katy Perry
Come Back to Me – Janet Jackson
Blank Space – Taylor Swift (not on spotify but v important for this playlist)
Still Into You – Paramore
Another Sad Love Song – Toni Braxton
Careless Whisper – Wham!
World Spins Madly On – The Weepies
On Bended Knee – Boyz II Men
I Miss You – Klymaxx
I Want You Back – 'N Sync
Where Do You Go – No Mercy
Como La Flor (Live) – Selena
https://play.spotify.com/user/126201101/playlist/2Eqh5sbqNnr0GKqDBRvOGZ