Alex's Team Pick:
I found this fact quite surprising: there is not one non-profit at the Vans Warped Tour that represents or engages gender or sexual minorities. Which means as a community, we're missing a great opportunity to engage with young alternative music fans with positive discourse and conversation about sexual and gender minority issues.
But don't worry — Alex Pakula of Equalize has this shit on lock… but not without a little help from our friends. And by "our friends" I mean you obviously.
Equalize seeks to promote equal rights and activism in the music community, so it only made sense that upon discovering the void in the non-profit area of the very popular/successful Warped Tour, Pakula started a campaign.
The mission? To raise a little money to get the Equalize crew to the east coast — six of the largest cities where the Warped Tour is happening — to start conversations about equality with literally thousands of young music fans, as well as provide a safe space for all sexual and gender minorities.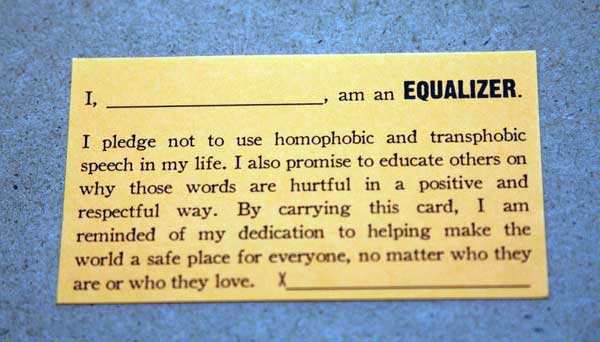 I really admire Pakula's ambition with this project — the fact that he saw a void for our community and is seeking to fill it. It's a worthy cause.
There's only 6 days left to support this campaign to help Equalize inspire thousands of music fans to commit to equality.