You've probably heard by now that Autostraddle is throwing a little NYC Pride party called RODEO DISCO. I'm so keen to ride the mechanical bull that in a few short days [or hours] I'll be boarding Oceanic flight 815 for the transpacific voyage from Sydney to New York, New York, via San Francisco.
It's exciting and all but there's a thing, and the thing is that this'll the first time in forever I'll be making this journey without the comforts of Business class. Cry me a river, right? Slipping into soft, airline-issue flannel pajamas, reclining into a 180 degree position and drifting off into a deep 12-hr slumber is no longer my reality. It begs the question, what the f*ck am I going to do for 14 hours?
I thought I'd turn to a few of Autostraddle's frequent flyers and also you, for suggestions for constructive ways I can pass time once my iPod battery inevitably dies somewhere over Vanuatu. I mean this could help us all, right? It's summertime in half of the world, maybe you're on a Greyhound home for the holidays or maybe you've got an air ticket to someplace tropical warm and nice.
from Riese
In-flight Reading:
+
I love long flights because that's when I can catch up on reading! Seriously!
Magazines
Firstly, if you're a magazine person, be careful what magazines you bring on board, and by that I mean do not support the evil empire of US Weekly or People or Glamour. Any of those magazines will take about 10-15 minutes to finish, and then you'll be sitting there for 13 hours and 45 minutes wondering if stars really are just like us/where are the peanuts/is the fan blowing in your face or everyone's face.
If you are smart and plan ahead here are some magazines you could find at a Barnes & Noble/Borders/local bookseller no matter where you live in the USA (I hope!) :
Bitch: Feminist response to pop culture
The Believer: "A monthly magazine where length is no object. We give books and people the benefit of the doubt"
New York Magazine: "I live in New York, New York, the city that never shuts up"
GOOD: For people who want to live well and do Good
Curve: (lesbians)
Poets & Writers: From Inspiration to Publication
BUST: For Women With Something to Get Off Their Chest
Paste: The Best New Music, Movies, TV, Games and Books
Adbusters: Journal of the Mental Environment
Mental Floss: Where Knowledge Junkies Get Their Fix
Utne Reader: Alternative Coverage of Politics, Culture, and New Ideas.

The airport isn't the best place to get good readable magazines with lots of words in them that'll keep you captivated. BUT if you end up with generic airport-staple Hudson News as your only air-travel magazine supplier, you're going to have very mainstream choics. Of those, I'd recommend  WIRED, Harper's, The Atlantic, Women's Health, Outside, Esquire, Vanity Fair (depending on what stories are in it that month, it's very hit or miss) or Rolling Stone.
Allure is another hit-or-miss: they sometimes feature some great personal essays, and once upon a time their editor was out lesbian Lindsy Van Gelder, who wrote this book The Girls Next Door: Into the Heart of Lesbian America, which every lesbian should buy and read and underline RIGHT NOW, maybe even for the plane. But sometimes it's just a lot of stuff about lipstick I can't afford.
Also, New York Magazine has the best crossword puzzles, IMHO. AND I don't know how easy it is to find outside of NY, but n+1 is a great new literary magazine worth a look! Oh hay, what's that BOUND magazine has Nicole Pacent on the cover? Better get that baby on your iPad.

BOOKS
The last time I flew to Australia, I read Memoirs of a Geisha, by Arthur Golden, which my Mom told me was creepy b/c a dude wrote it in the voice of a geisha and what kind of man would be so obsessed with geishas to want to write a book as a Geisha.  But this was in 1999 before I took misogyny seriously because I was 17 and had been living on Slim-Fast bars and Boca Burgers and bananas for six months for no apparent reason so what did I know, I liked the book.
The time before that time I flew to Australia, I read Little Girls in Pretty Boxes: The Making and Breaking of Elite Gymnasts and Figure Skaters about gymnasts and figure skaters and how they have to be perfect and all have eating disorders and take loads of painkillers. I don't know I fucking loved that shit. I'd read it again right now.
Although I'm actually more a fan of essay collections/short stories/etc than I am of novels, I think airplanes are better suited to novels because you really have the time to DIG IN and get wrapped up in the voice. And a long plane ride is a good time for a long novel, unless you don't plan to spend the whole thing high on coke so that you can be awake to stop the hijackers, as I often am because of my repeating Al Queda nightmares.
Some of my favorite novels with voices you can really get lost in (I have excluded weirdo books in favor of books I feel anyone could enjoy):
Prep: A Novel by Curtis Sittinfeld — I know I went to boarding school and therefore especially relate, but also this was a bestseller soooooo clearly it has universal appeal.
The Wind-Up Bird Chronicle: A Novel by Haruki Murakami — It's magical and quiet and compelling but complicated and quick and has a serious emotional atmosphere best read in large chunks.
Tipping the Velvet: A Novel by Sarah Waters — Have you read this yet? If not, you're a bad lesbian.
Two or Three Things I Know for Sure, by Dorothy Allison — It's a short one, so there's still time to nap afterwards! I just want you to read this so we can talk about it.
The Brief Wondrous Life of Oscar Wao by Junot Diaz. Best book of 2008, bitches.
Who Will Run the Frog Hospital by Lorrie Moore — Lorrie Moore is one of my favorite authors. She's best at short story writing, but this bestseller is a brief & delightful novel that captures the intricacies of teenage friendship.
If you're looking for something lighter…
I honestly would recommend Chely Wright's Like Me: Confessions of a Heartland Country Singer. I'm about halfway through and it's actually quite fascinating! The voice is super-readable and you know, it's gay! She's been struggling with her sexuality since she was like 4. Read it!
I know I said I wasn't going to tell you to read an essay collection but HAHAHA now I am. Read My Misspent Youth: Essays by Meghan Daum or OF COURSE And the Heart Says Whatever by Emily Gould.
Or you could try the queer girl YA novels that Laneia and I read for you (also, Part Two)!
AND I had a day (you know A DAY) a few weeks ago when I saw an ad for Kelly Cutrone's book If You Have to Cry, Go Outside: And Other Things Your Mother Never Told You on Jezebel and I was like, omg, that is what I need in my life! I need to be inspired from the inside by Kelly Cutrone! And I was totally right. I did need that book and I loved it.
from Laneia
In-flight Reading & Snacking:
+
My favorites are art and literary magazines / journals. Reading, especially on planes, makes me sleepy, so I like to bring things that have short little blurbs and stories that'll keep me interested and awake because I dislike sleeping in public. Favorites: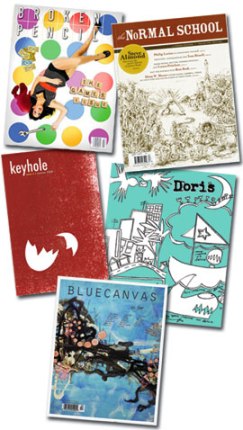 Broken Pencil: It's a magazine about zines and other fun indie artistic stuff! And it's from Canada!
Bomb: "Conversations between artists, writers, actors, directors, musicians – since 1981." Fancy, right?
The Normal School: Lit magazine that's really really good and has a lot of white space, so it's calming to flip through.
Keyhole: My favorite is the Handwritten Issue (#5). If you order from their website, they'll include little gifts. I got a mini book called "A Field of Colors" by Charles Lennox and it was really good and a little sad, which I always like.
Blue Canvas: This is an art journal that features indie artists and their work, with a couple of interviews thrown in for good measure. You'll dig it.
Doris: an Anthology of Zines & Other Stuff 1991 – 2001: I think you should take this book with you everywhere. It'll probably change your life. One time, I copied some text from this book and put it on my blog for Riese. I also like this a lot: "But one thing I can say, one thing that confuses me, in a way, I really don't understand boredom. I don't get it. There is too much to do. Too many things to explore. Beautiful and ugly art to make, dictionaries to read, and history and theory to study and everything. […] Right now boredom is the thing I can tolerate the least. Boring is my worst insult."
Snacks:
I tend to overpack when it comes to snacks because once you get into the habit of packing diaper bags, which must include one of every item in your house, it's hard to go back. I can't stress enough the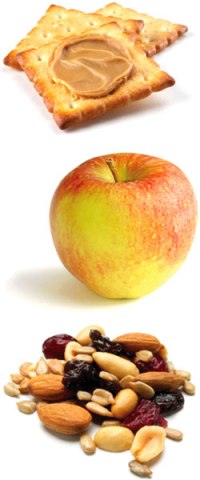 importance of fiber and water when traveling.
This is for real what I would take on a 14-hr flight:
pre-packaged peanut butter & crackers (3)
apple (1)
container of mandarin oranges (2)
pretzels
mozzarella string cheese (3)
fruit leather (7)
carrot sticks (possibly with a side of peanut butter, depending on how much room I had)
bran muffin (1)
1/2 sandwich (cucumber, tomato, avocado, spinach, sprouts, pepper jack & cream cheese on whole wheat)
homemade trail mix:
banana chips
pumpkin seeds
cashews
sunflower seeds
sesame sticks
chopped dried mango
Also, several travel-sized bottles (suitable for shampoo, etc.) filled with vodka.
from taylor
In-flight Advice for Adventurers:
+
My advice is mainly for alcoholics. Well, let's call them 'adventurers'– that's sounds a lot more hip and approachable. My advice is also for people who are f*cking terrified of flying, as I believe Natalie's is. About 4 years ago fate decided to piss on me, and I suddenly developed a phobia of flying OUT OF NOWHERE. I'd been flying (alone) since I was six (because broken homes make your kids fly alone) but I began to obsess over flying constantly. I'd strategize about how I could avoid needing to fly (I couldn't) but eventually I created a viable set of defense measures so I could grin and bear it. And now I kind of love them. I have a whole set of weird airport rituals to look forward to now every time I go anywhere.
So yeah, I can't recommend what gadgets or what-have-you you should be tweaking out with on a plane like a good tech editor should. That's because to me, a successful flight is an unconscious flight. And this is ESPECIALLY important during take-off, also known as panic attack o' clock.
My advice is this: spend time in airport bars! Maybe I just love collecting unsavory characters, but airport bars are seriously my favorite places on earth. That probably says a lot about me. Things to know:
1. Be prepared to always be the youngest person there. (Especially if you have to get by with a fake ID, like I before I got my act together and went to a psychiatrist all those years ago. And they'll never cross-reference the name on your boarding pass. Don't worry, even though that seems like some kind of federal crime).
2. You meet the most amazing weirdos in airport bars. That's because these people are 100% unironic. The bartender is usually some wayward Irish or otherwise European dude who somehow found his way to employment behind a shitty American airport bar, but he's usually really genuine and wears arm-garters in an also unironic goofy way that's kind of endearing. If your bartender's a lady, her face will most likely be falling off and she'll smell like Virginia Slims. But she'll warm up to you.
So yeah. My advice is this: get fucking trashed. It goes like so: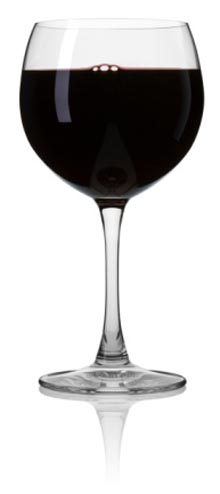 1. Find the bar closest to your gate, so you won't miss your flight like an asshole. The more awful-looking, the better. You can't find anti-irony just anywhere.

2. Sit at the bar, you know, so you can socialize. That's the point.

3. Order beer on tap, something light so you can drink a lot of it. Sam Adams is usually pretty standard and not bad. It's a cheesy airport bar so they'll have an option to "upsize"– do that.

4. Make friends. Bare your soul. You're never gonna see these people again. They will tell you stories beyond your wildest dreams in exchange. Also, you can reinvent yourself. Tell them you're a Senator, a shaman– whatever you want. These are honest people. They'll love it.

5. If you're not feeling the beer or you've had your fill, order red wine. DO NOT drink the Cabernet Sauvignon and DO NOT call it the "cab." It will be awful. Drink anything but that and have the red as close to your boarding call as possible– it's the best for the kind of blissful unconsciousness we're trying to procure.

6. Make plans to stay in touch with these unlikely friends you've collected, but DO NOT exchange contact information. It's a purer kind of staying in touch.

7. You should be drunk by now. If you're not, order another glass of red and down it. If you can't hold your booze don't do that– the TSA probably frowns upon what could happen. Now you only have to be sober enough to execute two remaining tasks: a) listen for your boarding call so you can run like a bat outta hell to the bathroom (this is key) and b) board and successfully find your seat without inadvertently sexually assaulting anyone in the aisle.

8. You're done! Your anxiety will seem remote and harmless now. Imagine your new unironic friends on a tropical island that you'll never, ever return to. Crystallize this moment in your mind. Visualize a sea of these unsung heroes dotted along the coast, a vast hypnotic anemone of hands waving goodbye to you, farther and farther now, peppered with arm-garters.
NEXT PAGE:
Natalie's airplane survival tips, Crystal's in-flight music picks, & Alex gives you comfort.
from Natalie
Managing Your Fear of Flying:
.
Hii dolls! As I write this, I am somewhere between North America and Europe, on a flight to Munich, Germany. Where better to pen a piece about dealing with fearful flying than while…dealing with fearful flying!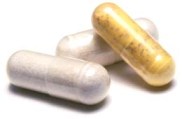 We have had a pleasant turbulence free stretch, but it's getting a bit bumpy now. The seatbelt sign has come back on; my demise is near. ARRRRRRRRGH. Will be back in 20 minutes.
For me, turbulence is the most uncomfortable part – next to, of course, the perpetual, overwhelming certainty that, at any given moment, I may die – nay, that I will almost certainly die. Of course, rationally I know that this is ridiculous. It's the safest form of travel, it's basically safer than walking out of your home, blah blah, wa wa wa. The emotional truth always wins. What to do? What to do? I will tell you!
1. Medicine! Medicine! I prefer beta-blockers (really good at dealing with a racing heart or shaky limbs) or Klonopin….but that's only because Ambien/sleeping meds in general have not worked for me. I anxiety-them out.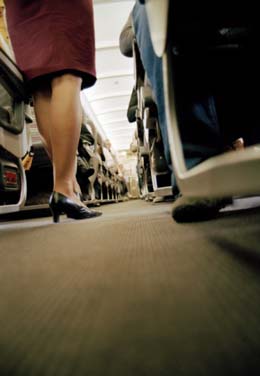 2. Befriend a flight attendant. Or two. You can tell them you're scared. And then they are usually very kind. On my recent flight, I befriended Chuck – a gay, 45 year old queen (his words) veteran flight attendant – and told him I was a nervous flyer. He then proceeded to check on me each time there was turbulence and said things like 'no need to worry! Do I look worried? No! So you don't need to be worried,' which, in it's own way, is very comforting. You can also stand in the back and chat with the flight attendants (if you get the chatty kind). Ask them things like: where are you based? How long have you been with (airline you are flying)? Are you headed home now? This is, coincidentally, also a good way to get free alcohol.
3. Which brings me to my next point. Alcohol! It can be helpful – but in moderation (at least for me). Otherwise you end up with a terrible headache AND anxiety.
4. A/V entertainment: bring your fave movies and tv shows. I find audio visual stimulation much better than just visual – such as reading.…which is unbearable when I am anxious.
5. Drink bottles of water – and get up. A lot. I enjoy getting up about every 45 minutes to stretch. You can do this in the bathroom, if you are not too tall. Otherwise, you can stand awkwardly in the aisle – or better – in the back by the flight attendants.
6. Travel with someone you know. This is typically impossible – but, if it can be arranged, it's the most comforting thing.
7. I am secretly obsessed with Ask the Pilot – a weekly column on salon.com. The writer is a commercial pilot for a major airline – and reading his work makes me feel like flying is the most normal, fun, awe-inspiring thing ever. Which tricks me into thinking it's fine.
Moooo! I hope this was helpful. It likely was not. Take a no fear of flying course – I think I will.
from crystal
In-flight Music:
+
After years of use & abuse, the battery life of my ridiculous 2004 limited edition U2 iPod has whittled down to a mere 4 hours, meaning I'll be facing roughly 10 looong hours of radio silence while in flight. So unless you still use a Discman (hi mum) or don't buy Apple products, you'll probably only have a few hours before your music dies. So what can you achieve in 4 hours? here are some ideas for how to make them count:
Listen to an entire catalogue. Or as much of it as your battery life will allow. It's not often you're afforded many consecutive hours where there is literally nothing to distract you from what's playing into your ears. So I take advantage by playing an artists' entire catalogue from start to finish and making sure I listen to every goddamn note because it's a highly satifying experience. This trip I'm going to study Green Day, starting at the hot raw mess of 1039/Smoothed Out Slappy Hours and hopefully finishing at last year's 21st Century Breakdown, which weirdly I've only listened to a few times.
From experience I can also tell you that Ani DiFranco, Bob Dylan, David Bowie, Kaki King, NIN and The Beatles are great options for long haul flights, if you're lucky enough to own their collections.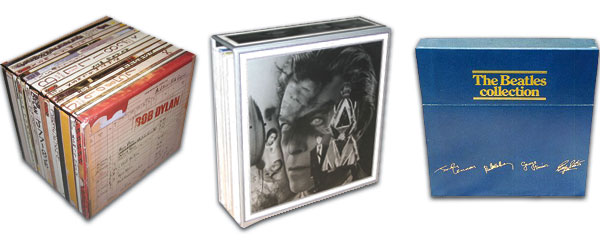 Make an in-flight mixtape about flying, literally or metaphorically. Earlier this year on their way to Dinah Shore, Sarah, Laneia, Taylor & Kelsey had us all in agreement that making travel playlists are fun. Unless you want to really beat yourself over the head with your own obviousness, I suggest keep the selection criteria relaxed: as long as the title or lyrics refer to aviation, flight, travel, arriving someplace, leaving someplace, or gives a shout out to your specific destination, it's allowed on your in-flight playlist. Here are a few tracks that will likely land on mine:
"Fly" – Hilary Duff / "Aeroplane" – Red Hot Chilli Peppers / "Big Jet Plane" – Angus & Julia Stone / "Free Bird" – Lynyrd Skynyrd / "Airplane" – Indigo Girls / "Leaving On A Jet Plane" – Peter, Paul and Mary (cover) / "America" – Simon & Garfunkel / "New York" – Eskimo Joe / "Roam" – B-52s / "Around the World" – Red Hot Chilli Peppers / "Wherever I May Roam" – Metallica / "Next Year" – Foo Fighters.
from Alex:
In-Flight Comfort
+
Or: "Alex loves naps!"
I'm definitely a big fan of catching up on my zzz's while on a flight. The longest flight I've been on was when I went to London in 2006, which I think was a whopping 7.5 hours. Yeah I mean, not that big of a deal. But still, there are ways of ensuring you're dressed and prepared to make 36 inches of space your new home/bed for the next however-many hours.
A pillow: my recommendation is the "Concierge" inflatable travel pillow cause it's fuzzy and when deflated it folds up, using virtually no space in your carry-on. This was my saving grace during a red-eye flight to London and it does a really good job of preventing that embarrassing head dip/roll you do when falling asleep sitting up.
A hoodie: Essential to life. To prepare for overly air-conditioned situations, so I always bring a layer of clothing that can be removed (bam!) Also, an item of clothing specifically with a hood allow me to hide my airplane-hair so I don't have to deal with it.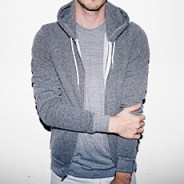 You probably have plenty of these but if you're in the market for a new hoodie, Amazon has classic American Apparel hoodies for only $22. Seriously.
The right footwear: Hands-down totes — Converse all-stars. Do I really have to get into specifics about classic chucks with you?
A sleep mask: I've never used one of these before. Usually, I'd just put my sunglasses on or something. But after JetBlue handed out some sleep masks on our last flight back from Los Angeles, I realized that sometimes you just need these things — like when you accidentally book a seat in the last row on an over-night flight, right next to the flight attendant area (= blinding fluorescent lights.) If you're looking for a deep sleep on your flight, a sleep mask like 100% helpful.
Pages: 1 2See entire article on one page