from Natalie
Managing Your Fear of Flying:
.
Hii dolls! As I write this, I am somewhere between North America and Europe, on a flight to Munich, Germany. Where better to pen a piece about dealing with fearful flying than while…dealing with fearful flying!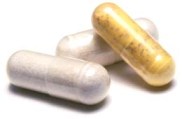 We have had a pleasant turbulence free stretch, but it's getting a bit bumpy now. The seatbelt sign has come back on; my demise is near. ARRRRRRRRGH. Will be back in 20 minutes.
For me, turbulence is the most uncomfortable part – next to, of course, the perpetual, overwhelming certainty that, at any given moment, I may die – nay, that I will almost certainly die. Of course, rationally I know that this is ridiculous. It's the safest form of travel, it's basically safer than walking out of your home, blah blah, wa wa wa. The emotional truth always wins. What to do? What to do? I will tell you!
1. Medicine! Medicine! I prefer beta-blockers (really good at dealing with a racing heart or shaky limbs) or Klonopin….but that's only because Ambien/sleeping meds in general have not worked for me. I anxiety-them out.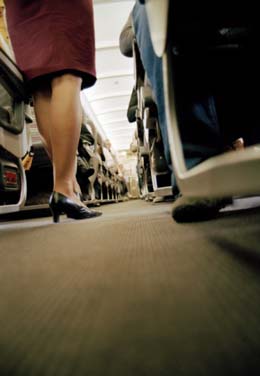 2. Befriend a flight attendant. Or two. You can tell them you're scared. And then they are usually very kind. On my recent flight, I befriended Chuck – a gay, 45 year old queen (his words) veteran flight attendant – and told him I was a nervous flyer. He then proceeded to check on me each time there was turbulence and said things like 'no need to worry! Do I look worried? No! So you don't need to be worried,' which, in it's own way, is very comforting. You can also stand in the back and chat with the flight attendants (if you get the chatty kind). Ask them things like: where are you based? How long have you been with (airline you are flying)? Are you headed home now? This is, coincidentally, also a good way to get free alcohol.
3. Which brings me to my next point. Alcohol! It can be helpful – but in moderation (at least for me). Otherwise you end up with a terrible headache AND anxiety.
4. A/V entertainment: bring your fave movies and tv shows. I find audio visual stimulation much better than just visual – such as reading.…which is unbearable when I am anxious.
5. Drink bottles of water – and get up. A lot. I enjoy getting up about every 45 minutes to stretch. You can do this in the bathroom, if you are not too tall. Otherwise, you can stand awkwardly in the aisle – or better – in the back by the flight attendants.
6. Travel with someone you know. This is typically impossible – but, if it can be arranged, it's the most comforting thing.
7. I am secretly obsessed with Ask the Pilot – a weekly column on salon.com. The writer is a commercial pilot for a major airline – and reading his work makes me feel like flying is the most normal, fun, awe-inspiring thing ever. Which tricks me into thinking it's fine.
Moooo! I hope this was helpful. It likely was not. Take a no fear of flying course – I think I will.
from crystal
In-flight Music:
+
After years of use & abuse, the battery life of my ridiculous 2004 limited edition U2 iPod has whittled down to a mere 4 hours, meaning I'll be facing roughly 10 looong hours of radio silence while in flight. So unless you still use a Discman (hi mum) or don't buy Apple products, you'll probably only have a few hours before your music dies. So what can you achieve in 4 hours? here are some ideas for how to make them count:
Listen to an entire catalogue. Or as much of it as your battery life will allow. It's not often you're afforded many consecutive hours where there is literally nothing to distract you from what's playing into your ears. So I take advantage by playing an artists' entire catalogue from start to finish and making sure I listen to every goddamn note because it's a highly satifying experience. This trip I'm going to study Green Day, starting at the hot raw mess of 1039/Smoothed Out Slappy Hours and hopefully finishing at last year's 21st Century Breakdown, which weirdly I've only listened to a few times.
From experience I can also tell you that Ani DiFranco, Bob Dylan, David Bowie, Kaki King, NIN and The Beatles are great options for long haul flights, if you're lucky enough to own their collections.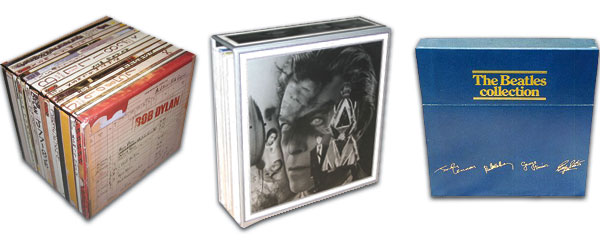 Make an in-flight mixtape about flying, literally or metaphorically. Earlier this year on their way to Dinah Shore, Sarah, Laneia, Taylor & Kelsey had us all in agreement that making travel playlists are fun. Unless you want to really beat yourself over the head with your own obviousness, I suggest keep the selection criteria relaxed: as long as the title or lyrics refer to aviation, flight, travel, arriving someplace, leaving someplace, or gives a shout out to your specific destination, it's allowed on your in-flight playlist. Here are a few tracks that will likely land on mine:
"Fly" – Hilary Duff / "Aeroplane" – Red Hot Chilli Peppers / "Big Jet Plane" – Angus & Julia Stone / "Free Bird" – Lynyrd Skynyrd / "Airplane" – Indigo Girls / "Leaving On A Jet Plane" – Peter, Paul and Mary (cover) / "America" – Simon & Garfunkel / "New York" – Eskimo Joe / "Roam" – B-52s / "Around the World" – Red Hot Chilli Peppers / "Wherever I May Roam" – Metallica / "Next Year" – Foo Fighters.
from Alex:
In-Flight Comfort
+
Or: "Alex loves naps!"
I'm definitely a big fan of catching up on my zzz's while on a flight. The longest flight I've been on was when I went to London in 2006, which I think was a whopping 7.5 hours. Yeah I mean, not that big of a deal. But still, there are ways of ensuring you're dressed and prepared to make 36 inches of space your new home/bed for the next however-many hours.
A pillow: my recommendation is the "Concierge" inflatable travel pillow cause it's fuzzy and when deflated it folds up, using virtually no space in your carry-on. This was my saving grace during a red-eye flight to London and it does a really good job of preventing that embarrassing head dip/roll you do when falling asleep sitting up.
A hoodie: Essential to life. To prepare for overly air-conditioned situations, so I always bring a layer of clothing that can be removed (bam!) Also, an item of clothing specifically with a hood allow me to hide my airplane-hair so I don't have to deal with it.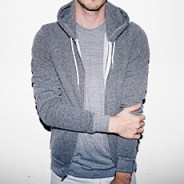 You probably have plenty of these but if you're in the market for a new hoodie, Amazon has classic American Apparel hoodies for only $22. Seriously.
The right footwear: Hands-down totes — Converse all-stars. Do I really have to get into specifics about classic chucks with you?
A sleep mask: I've never used one of these before. Usually, I'd just put my sunglasses on or something. But after JetBlue handed out some sleep masks on our last flight back from Los Angeles, I realized that sometimes you just need these things — like when you accidentally book a seat in the last row on an over-night flight, right next to the flight attendant area (= blinding fluorescent lights.) If you're looking for a deep sleep on your flight, a sleep mask like 100% helpful.
Pages: 1 2See entire article on one page