A trans woman found murdered in an apartment in south central El Paso on Monday, August 9 has been identified as 36-year-old Latina trans woman Erykah Tijerina (warning for misgendering at link). Tijerina becomes the latest in a summer, year, decade and era plagued by violence that targets trans women, especially trans women of color, for being who they are. After we learned about three trans women, all of them Black, being murdered in July, the number of trans people reported murdered in the US this year became 17, now with Tijerina, it's 18.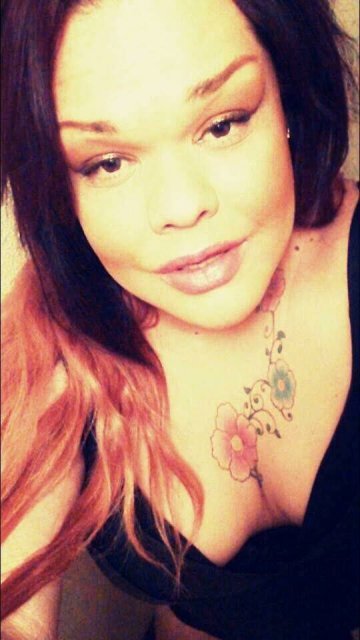 Tijernia's two sisters are afraid this is a hate crime, and say that they don't know very much about the case. Pearl Tijerina, one of Erykah's sisters told reporters "We're still in shock about it. It was unexpected," and that Erykah was a good sister, "She's the one that told me to stay strong and not care." Her sisters added that Tijerina was "funny, giving and unapologetic about the person she was." Her family has set up a gofundme for her funeral arrangements.
Black trans woman writer, activist and poet Venus Selenite, who was again the one who made me aware of this story, is undoubtedly one of the most important voices on Twitter right now, not just trans twitter, not just queer twitter, but just twitter. She's regularly one of the very first people to report on the murders of trans women, usually trans women of color, and she always does so with smart and relevant commentary. If you have the ability and the means, please learn more about her and do what you can to support her. It's important to support trans women of color while we're alive, not just talk about us after we die.
The list of trans people who've been murdered is depressingly getting longer and longer and not slowing down. Most of these names belong to trans women of color.
Monica Loera, 43
Jasmine Sierra, 52
Kayden Clarke, 24
Veronica Banks Cano, 40
Maya Young, 25
Demarkis Stansberry, 30
Kedarie/Kandicee Johnson, 16
Kourtney Yochum, 32
Shante Thompson, 34
Keyonna Blakeney, 22
Reecey Walker, 32
Mercedes Successful, 32
Amos Beede, 38
Goddess Diamond, 20
Dee Dee Dodds, 22
Dee Whigham, 25
Skye Mockabee, 26
Erykah Tijerina, 36
Remember, last year, when we were shocked, terrified and disgusted at how many trans women were being murdered, we saw at least 21 reported murders of trans people. That's just three more than we already have this year and we still have four months left. Again this year, most of the victims are trans women, most of them are Black, and most of them are Black trans women or other trans women of color who sleep with men. This is just in the United States. In other countries trans women and other trans people are murdered at even higher rates. In Brazil alone, at least 48 trans women were murdered just in January of this year. And I emphasize "at least" because the real number is likely much higher. How are trans women of color supposed to survive this? How are we supposed to function in a society that keeps on targeting, torturing and murdering us? How are we supposed to make it out alive?
In the web series Her Story, Paige, a trans woman character played masterfully by trans actress, entrepreneur and activist Angelica Ross, tells her best friend Violet, "I swear, it never gets easier for girls like us. But we sure get stronger." Tijerina's murder is a grim reminder that the first half of that quote rings truer and truer every day. I'm hoping that we can all hold onto the second half of it too.