Tracy originally met Stamie at Stamie's comedy show. I guess Stamie told a joke and then they made out or something. One day a light bulb went off in Stamie's head — I am just mentioning this because if one more light bulb goes off in somebody's head or limbs on this show there's going to be a serious blackout — and she realized she had a crush on Tracy and Tracy said it was mutual and now here they are, heading to the courts.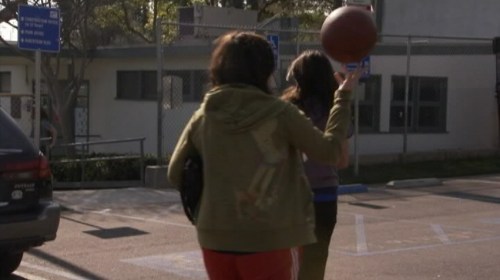 I hope they'll be playing against these hotties:
Stamie: I haven't played ball in a really long time, and I haven't played with balls in an even longer time. It's so weird.
Cue Hot Girls Playing Basketball Montage
---
+
Look Whitney's in the Background PS
Following this game in which nobody got sweaty, Stamie and Tracy head to The Abbey. Tracy says she was impressed with Stamie's basketball skills and Tracy's friends love Stamie. My friends also love Stamie. We have a lot in common, let's run away together, far far away from here/this show.
Tracy: Do you see any of your friends here?
Stamie: Uh no. My friends are old, they died.
Speaking of those unfortunately still living, OMG, guess who shows up at the bar. It's Whitney and her camera crew!
Actually This is Probably Not Set Up At All For Real, This Happens
Though Whitney just wanted one drink, she says she ends up staying all day 'cause all her friends are there.
This is perhaps the most predictable event of this show thus far. Oh, The Abbey. They must lose thousands a year from lesbians who take up entire tables all afternoon because all their friends keep showing up.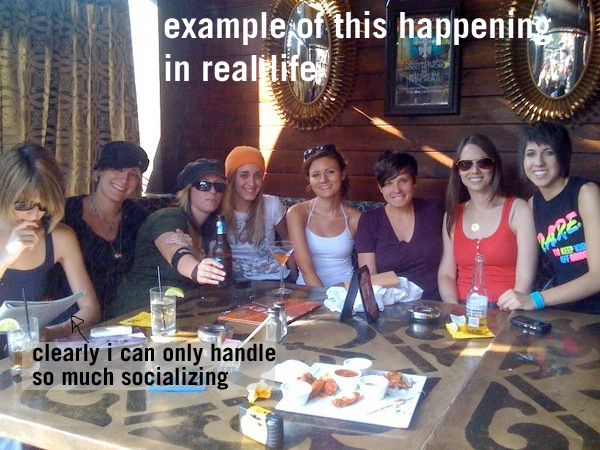 Then Romi shows up, surprise, and then –THEN!! — collective facepalm Romi is actually interviewed! I'm 85% sure that Romi is just one of Whitney's other girlfriends slathered in tanning oil and with her earrings unraveled.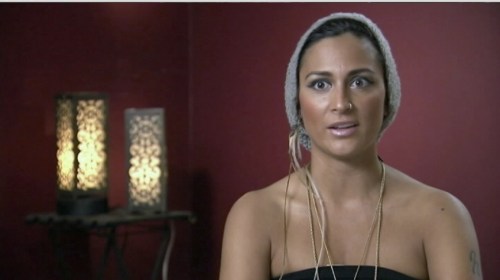 So then….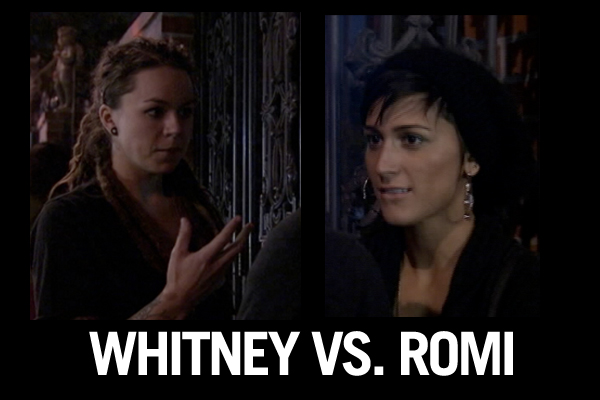 Lesbian Squabble #6: Have You Ever Noticed that Whenever Whitney Enters the Show, Someone Leaves Crying?
In the Ring: Romi vs. Whitney
Content: Whitney takes Romi outside and starts talking a bunch of bullshit – it's edge-of-your-seat riveting action in which Whitney feeds Romi (who's really hot when she's not being interviewed, p.s.) a bunch of lines about how she can't deny the chemistry between them, but there are 'complicated' 'situations' etc.
Who Won? At the end, there's some kissing:
Whitney says that's how fights often go with lesbians. Arguing, and then making out.
Having been on both sides of those fights, I would say that this is at once the most thrilling/terrible conclusion to any argument ever, and everyone wins/loses.
Regardless.
Listen. Whitney. I'm gonna just have to turn this one over to my girl Ani DiFranco:
You can't hide behind social graces
So don't try to be all touchy-feely
'Cause you lie in my face of all places
But I've got no problem with that really
What bugs me is that you believe what you're saying
What bothers me is that you don't know how you feel
What scares me is while you're telling me stories
you actually believe that they are real
The difference between Shane and Whitney is self-actualization: Shane knew what she was doing and never led people on, whereas Whitney seems to lead EVERYONE on, without much thought about how it could hurt them.
---
+
Twinsies
Just so the men for whom this show was created don't lose interest, we learn that Natalie's last relationship was with a man but they didn't have the "chemistry" she has with Rose.
If someone says the word "chemistry" one more time on this show they are going to have to rename it Bill Nye the Science Lesbian.
Soooo Natalie and Rose go out to celebrate their monthly anniversaries. Every month. Hallmark must love these kids.
Riese: Oh my god my ex-boyfriend used to do that with his ex-girlfriend, and he had this whole box of Hallmark cards from her from each month and I was like, "We might have to break up over this. What is wrong with you."
Sarah: I would quit, I would say we can not have monthly anniversaries!
Laneia: No! No! God I would not do that!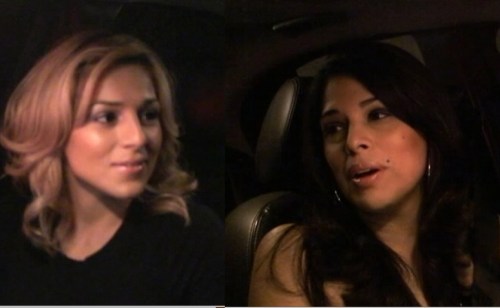 Sarah: Who is watching the road in this scenario?
Riese: The cameraman?
They have a little fight in the car about Rose thinking Natalie would stick holes in the condom to get preggers. I think the lesbian equivalent of that is just hanging out with a turkey baster up your vadgehole all the time with holes in it or something. Natalie looks so young, I want her to be a critter in a hoodie and we can cuddle and I can stick my arm through her earrings, etc.
I can't really help it when I feel this pressure
At their romantic candle-lit dinner, we come again to the topic of babies because Rose is concerned that "we're seven months in and you wanna be nine months out." Maybe Natalie has a secret baby inside her, like in the The Village of the Damned, and it's gonna be a power of the clam DEMON BABY!
Natalie says that she has inspired Rose to be a better woman, just like in that movie As Good As it Gets.
Natalie also adds that she's asked Rose if she will ever retire the party scene and Rose said she will in a year. It's like basketball sort of or hip-hop or acting.
Laneia: Oh come on, she'll quit the party scene when she gets old and ugly, like everyone does.
Then Rose gives her a giant thing of flowers to put in a vase where they can wilt and die. There are so many flowers being given out on this show, fuck this website, I'm starting a flower shop.
My first client is Natalie's imaginary wedding with Rose, who says Natalie is lucky to have her. This would be a good moment to break out into "Take Me Or Leave Me" from RENT, but instead they just sit there without singing and then we get some more LA b-roll.
---
+

Lesbian Squabble #7: Just Call Me Shameless
In the Ring: Romi vs. Whitney vs. Alysssa
Content: Bla bla bla bla bla bla -Ke$ha
+
Who Wins? We were screaming too loud to tell BUT, at the end, Whitney has a revelation that maybe she should think about other people's feelings, partially enabled by Alyssa, who um, we kinda love a lot. She comes out to tell Whitney to probs not talk to Romi like that with her collar up when Tor is just right inside. Whitney cannot control herself physically around Romi. I have a solution: you should probs not be around Romi anymore, and if you see her in a bar, just kinda say hey and walk away. Okay? Sound good? Time's up, we have to stop now. Next!
---
+
IT'S SEXYTIME AT ROSE & NATALIE'S!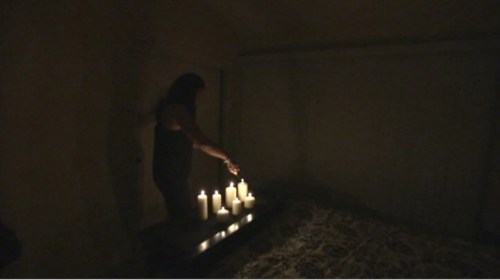 Riese: They light so many fucking candles on this show!
Sarah: This is why their sex life is so exciting: all the candles!
Laneia: Don't fuck me unless you went to the Dollar Store today.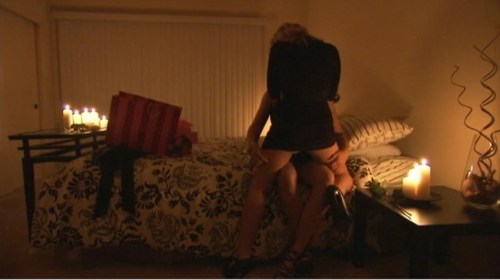 Lesbian Sexy Moment #2: Candles Are The New Cats
The Players: Rose & Natalie
The Pick-Up: "I want to have sex right now."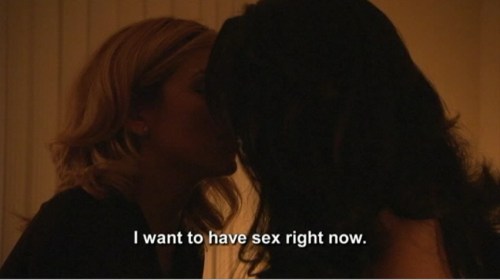 Hot or Not? Probs very because of all the candles and the persons involved.
---
+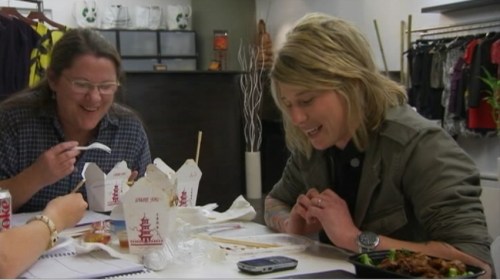 I WANT SWEET SOUR CHICKEN
Mikey is putting on a show with elements, and it is going to be in a big space and everyone is eating Kung Pao chicken out of boxes and Mikey is very important. Later tonight, she'll be inducted into the Hollywood Chamber of Commerce for all of her work inventing LA Fashion Weekend and reigniting LA Fashion Week with the energy it needed to exist again and hopefully Raquel will be there because Raquel smiles a lot.
---
+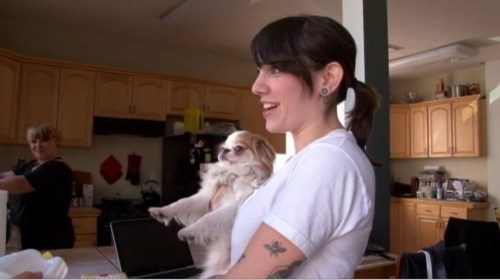 Cute Girl, Cute Dog, What Else Can a TV Viewer Ask For (Besides Plot or Whatevs)
Whitney and Alyssa have a business doing special effects makeup. Today, they're gonna make a torso for a horror movie by painting a cute girl blue.
Kat: If I have no eyebrows after, you have to give me 300 dollars.
Whitney: For what?
Kat: To get new eyebrows!
Blue Woman Group
Whitney says she moved to LA a year and a half ago after hitting a rough patch in NYC. The editing here is a bit dodgy and what she describes next is hardly a "rough time" — it's a "serious neurological disorder" which is like 500x worse than a "rough time," which makes me think she was about to talk about something else, but okay! It's called Gullain-Barrè Syndrome and it left her blind, deaf and paralyzed temporarily. Clearly she is now fine and all of her fists are able to fist whomever needs fisting or covering in blue paint.
After dealing with GBS, she's now decided to live life to the fullest. Not sure how that brought her to LA, but it's probs safe to say she has found "the fullest" in someone's vadge.
---
+
Then the Nikki/Jill/Derrek thing happens.
---
+
Nobody Else Wanted to be in Ilene Chaiken's Show
Tracy meets up with her male friend in an empty restaurant for more exposition, including some talk about how her mother still wishes she'd marry a dude like that dude. But he seems gay, right?
---
+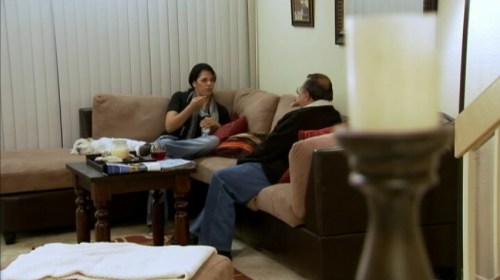 Papi and Her Dad Are Sitting on the Couch, Talking
Rose's Dad comes over to sit on the couch and talk about how Rose drinks too much and should just marry Natalie and have babies.
---
+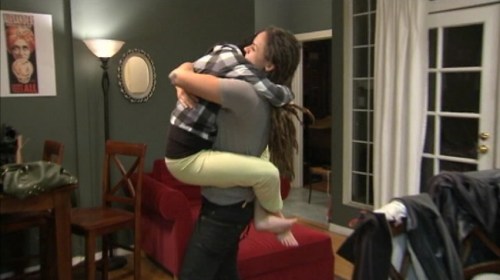 COME TO POPPA
Whitney asks Tor to come leap upon her like a baby koala, and she does, just like in the wild.
Laneia: Do not even call someone a Baby Koala if you are going to stomp all over their heart!
Then Whitney compliments Tor on how smooth her buns feel in those pants.
Whitney: I love your butt in these pants.
Alyssa: I feel like I'm gonna die.
Tor: You shouldn't have eaten Yarn Fish.
Alyssa: I'm trying to be good I had steamed vegetables and Yarn Fish for lunch!
Whitney: Her buns feel very smooth in this.
Alyssa: I love that that's all you heard right now, yourself saying that statement instead of any of the words coming out of my mouth.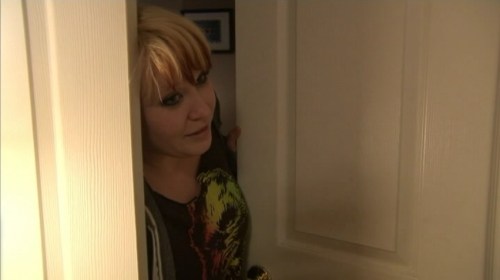 Also, You Smell
Alyssa gives Whitney a lot of shit because it's very easy for Whitney to just lead everyone on, but she can't fuck with Alyssa's cousin like that. THAT'S FAMILY MAN THAT'S FAMILY AND NOT LIKE "WE'RE ALL FAMILY BECAUSE WE'RE GAY" but like they are related like by blood and shit, like in Family Ties.
Tor: I wanna punch you in the face.
Whitney: Why.
Tor: I don't know I just wanna.
Whitney: Do it then!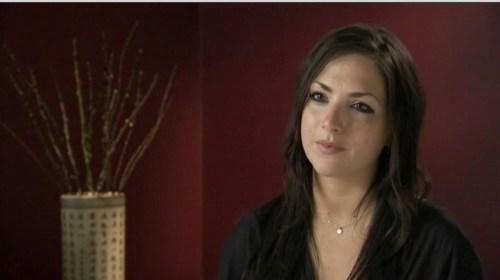 Tor tells us that "Whitney's amazing. She has a really good personality and she's a very loving person. I would like to have a relationship with Whitney but I don't know what to do."
In lieu of figuring out what to do, she walks around in her towel which gets Whitney super riled up. I think Natalie and Tor should get together and leave these chicas in the dust.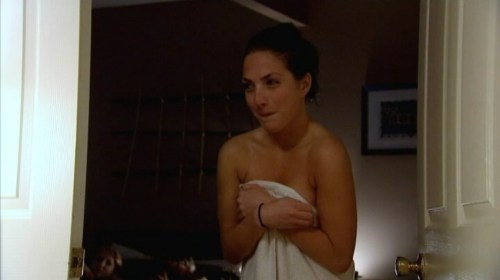 Guess What's Under my Towel BOOBS!
Laneia: This girl is acting like she's 12 and she's at her brother's apartment! You can't just walk around like that.
Riese: You can't?
Sarah: You do not walk around in a towel!
Laneia: You do not let them pick you up like a baby koala!
More bisexual talk for all the men at home:
Tor: If you can make me smile I'll love you. Boy, girl whatever.
Easy enough, ladies, go get yerself that fucking koala before Whitney makes her all broken and unable to love again. Whitney says she wants to give Tor a naked massage and then scissor. She's joking right. 'Cause we tried scissoring once and I don't think it's a real thing people actually do.
---
+

Pages: 1 2 3See entire article on one page