Breaking news broke yesterday that Amber Heard, world's most conventionally attractive queer lady, is no longer allegedly dating Johnny Depp and is now allegedly dating a hot French model named Marie de Villepin. Bastions of journalistic integrity, including but not limited to The New York Post and The Daily Mail, have reported that the winsome duo have been spotted doing things like "enjoying a date night," "riding scooters," and "having animated conversations."
Although Amber Heard is approximately two inches shy of her maybe-girlfriend, the two ladies share nearly identical measurements, including shoe size, which should offer the maybe-couple lots of opportunities for clothes-swapping. Like perhaps they could take turns wearing this ensemble:
If you've forgotten to keep constant tabs on the whereabouts of Amber Heard's head and heart, this news may come as a shock, like a comet bursting through the night sky or an earthquake corrupting the ground below your naive sockless feet. But this news has been developing slowly, like film in the 90's.
For example, in December, upstanding celebrity journalist Perez Hilton noted that "Amber Heard Can't Commit to Johnny Depp; Only Wants His Pirate Sword!?!" Hilton quoted an unnamed but undoubtedly reliable "source" on the matter:
"Johnny and Amber have been having a lot of fun spending time with one another, but Amber keeps telling him she's not interested in being with him in a monogamous relationship. She says she feels she's too young for him, but the main factor is Amber prefers dating women over men and has no interest in committing to a guy — even if he is Johnny Depp!

Amber is a free spirit when it comes to love, and refuses to label herself as gay, or even bi-sexual, but it's a fact that she is more attracted to women than men and the most meaningful relationships she has had to date have been with same sex partners. Johnny and Amber get along great as friends with benefits, but where she's concerned, that's as far as it goes."
An anonymous source speaking from the great beyond notes that "Johnny Depp is sort of lesbianish though," presenting this old photograph of evidence of his Sapphicism:
Another anonymous source suggested that perhaps "Amber Heard read that Effing Dykes post about getting finger-banged by a girl with a Gemstoned Manicure and feared Johnny Depp's weird hands and nails":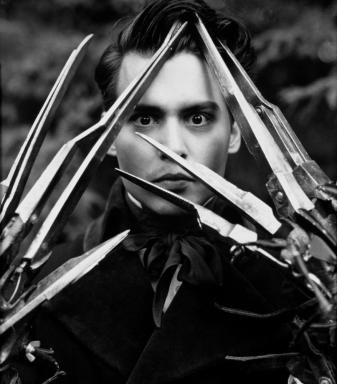 Prior to allegedly dating Johnny Depp, Amber Heard enjoyed a confirmed two-year relationship with gorgeous tall photographer Tasya van Ree, during which time she came out publicly.
The relationship was notable for many reasons, however, including that it enabled van Ree to take a million photographs of Amber Heard, because she's a photographer and that's what photographers do, they take photographs. Click click click.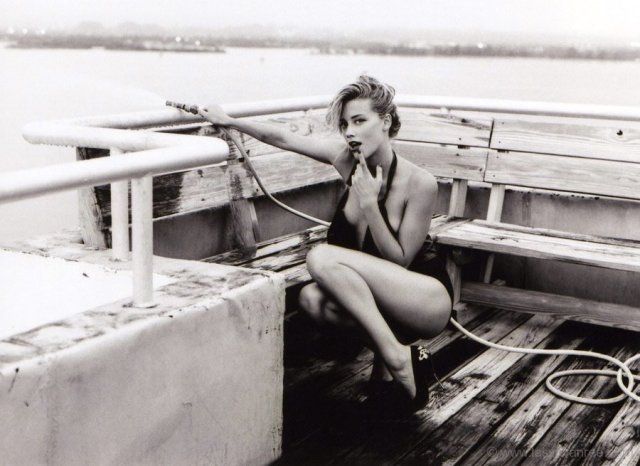 Amber Heard and Tasya Van Ree also enjoyed going out into public wearing outfits:
In fact, Amber Heard and Tasya Van Ree, despite their tragic split, wore outfits together in November 2012 at the opening of the "Stephen Webster Hosts Tasya Van Ree 'Replica' Exhibition" in Los Angeles, which means they're still friends. Isn't it nice when people remain friends?
We were lucky enough to interview Amber Heard during her first homosexual outing in 2010, the 25th Anniversary of GLAAD Event,  during which she was surely charmed by our Supreme Media Team:
Moving forward in this legendary and possibly untrue tale, we return to the post's impetus: Amber Heard's allegedly budding romance with fellow 26-year-old Marie Galouzeau de Villepin. Marie Galouzeau de Villepin is the offspring of former French Prime Minister Dominique de Villepin and the face of Givenchy, which is a famous brand-name perfume of some sort that I've never seen on sale at Target.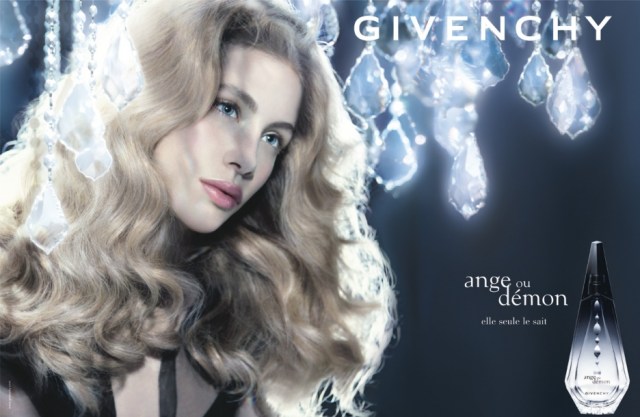 After earning a "license" law degree from a French university and participating in other scholarly pursuits such as "studying philosophy," de Villepin moved to New York and became a model and actress and the lead singer of Pinkmist. She initially modeled under the name Marie Steiss, not wanting people to think she was using her father's position to get ahead.
In a 2006 interview with ELLE magzine, Marie noted that she got into fashion to "escape" "claustrophobic society": "I wasn't happy with what I was being and what I was doing. I'd seen things people in their forties haven't seen, but I felt stuck. I could see where it was going — I had to do my five years at university, graduate, find a husband, have kids, be a housewife… I was miserable, seriously. I had a lot of imagination and I wanted my life to be an adventure…. travel the world and meet amazing people." When asked about boyfriends in the same ELLE interview, Marie "giggles" and says "That's a bit intimate. Nobody has my heart right now except my father and my brother." In 2009, she reportedly dated Yoann Gourcuff, a football/soccer player.
While researching the history of this storied union, I found myself enmeshed in a web of reportedly homosexy blonde European fashion models, which's a delightful web to find oneself enmeshed in, if one must enmesh in some kind of web. (For example, I prefer this web to spider webs.) Prior to Amber Heard, de Villepin was linked to blonde bisexual Danish actress/producer/model/etc Rie Rasmussen, who once commented that she only modeled in the Victoria's Secret Fashion Show because she "like everybody else, wanted to fuck a supermodel, and I did."
Rie Rasmussen has also been linked by unreliable sources to Italian model Eva Riccobono, who, like everybody in this post, is white, 5'10 and blonde. Due to my inability to read Italian or the Google-Translated version of Italian, I'm unable to confirm if that rumor is substantiated or perhaps completely irrevocably false, but here's a provocative photograph anyhow:
We return now to the story of Conventionally Hot Amber Heard, who attended The Art of Elysium's 6th Annual HEAVEN Gala on January 12th with Marie de Villepin:
According to a source I just invented in my head, the two went home after the event and braided each other's hair in the bathtub.
xoxo
Gossip Girl