I'm Katrina, I'm 20 years old, and I'm a college dropout.
No, this isn't some sort of rehab group, but sometimes it feels like that. For two years I attended a prestigious (read: expensive) private university in Washington, DC. At 19 I came home from college, came out to my parents, lost my scholarship, and realized I was paying too much for too little, and that I couldn't afford it at all. I ran away from home and dropped out of college. I was lucky enough to have supportive friends, land some decent housing, and pick up a part-time job or two. Along with that, I picked up a number of frivolous and destructive habits, I lost hope in myself, and now – for lack of better words – I'm trying to get my shit together.
Although Autostraddle doesn't endorse everybody dropping out of college, the fact remains that sometimes a girl has gotta drop out of college. And when you do, there aren't a lot of people around to give you advice because you know, you dropped out of college, so they figure you've either got better things up ahead like a movie career or you're hopeless. These things are not true.
How to Deal With Dropping Out in 10 Easy Steps
+
1. Keep Reading
Hey, you! Keep your head up! Just because you're not in college, doesn't mean you're not smart! Actually, the fact that you got into college means, at the very least, one thing: you are literate. And now, instead of reading Plato's "Allegory of the Cavewp_postsfor the fifth year in a row or spending two hours with your computer turned sideways to read a 150-page PDF in one night, you can read whatever. you. want. Wanna spend all day getting to know all 12 Autostraddle Calendar Girls? Great! That's reading! Wanna know what Riese's life has been like since the age of 24? You probably already do, but hey, that's reading! Maybe you wanna tackle some heavy non-fiction (hit me for suggestions!) and keep informed about the world we live in. Maybe you want to get lost in fictional worlds. It's all great. Reading is a way of speaking and connecting and communicating about our lives and experiences.
Just please, please remember this: just because you're not in college, that does not mean that you have to stop learning. Every day is a learning experience, and – let's not lie – an experience is what college means to give you anyway. Don't think you're not getting that just because you're not sitting in a classroom.
+
2. Get a Job
The worst part of college is being broke. The best part of being out of college is having so much time to make money. It's true, sometimes having a part-time job feels like being obligated to a full-time working life, but keep the in-between time for yourself. That way you'll be doing something productive for yourself, and you'll have extra bank to do what you want when you finally get that precious day off.
+
3. Go Out/Have Fun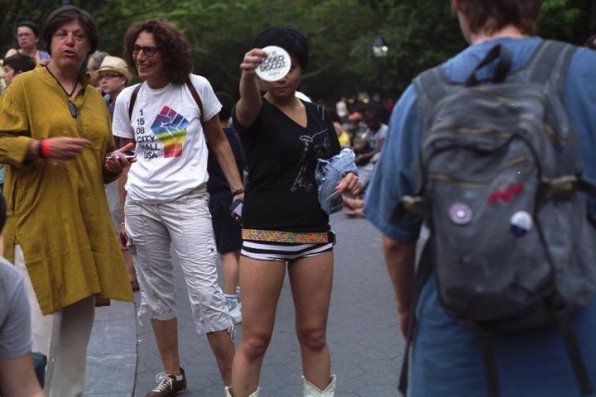 Listen, it doesn't matter what the weather is: there is only one season for a college dropout, and that's summer. While all your friends had to cut the good times short at the beginning of September, you're still wearin' them denim cutoffs and partying like it's July! Alright, maybe not. You probably have a number of priorities like sustaining yourself through nourishment and paying rent, but it's all a balancing act (albeit a pretty difficult one), and you know what you can balance that with? Fun.
For college dropouts still living in their college town, it becomes easy to suddenly feel disconnected from everyone and everything school-related. Not being in school gives you the opportunity to re-create the identity of your school or town for yourself, and in a way, it'll make you feel closer to where you are. It's important to feel like where you're living is home, and home is the kind of thing that you learn to make for yourself. Go out and own it! Discover something new.
Relax in your down time, you don't have any homework to do! And when everyone else's finals week rolls around, you should probably just put on a bikini.
That being said…
+
4. Do Not Form a Drug Habit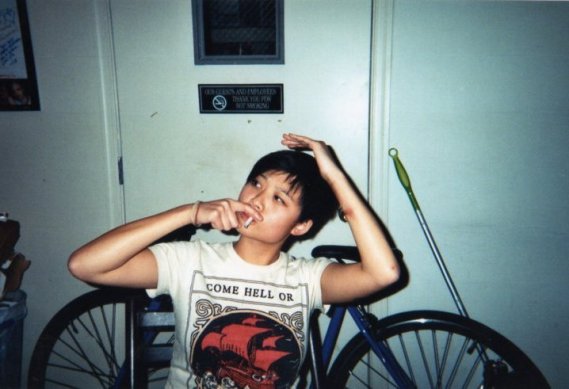 I know, it seems like a great idea at first. All this money from your job, rent got paid on time (maybe just a few days late), a social network made mostly of college kids your age – substance is extremely available, and sometimes, extremely affordable. No homework? Get fucked up! It's easy – I've done it. A lot. Over and over again. Your money will be gone. Fast. And it will not feel worth it after long enough. Make sure you keep your priorities in order: remember to feed yourself! Do not bend your budget around substance. You'll feel a lot better for it, and you'll probably have to lie a lot less.
+
5. Exercise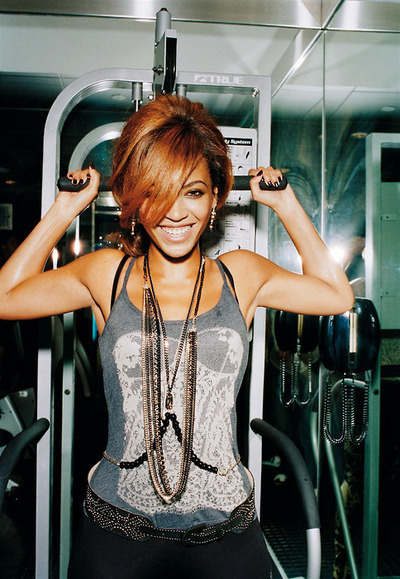 Getting your body going is a huge step in keeping your mind on pace. It doesn't have to be something expensive like joining a gym. Go for a run, watch Madonna do pilates, grab a couple of barbells and powerwalk when you're cruisin' chicks at the bar (hot!), ride your bike instead of taking public transportation. It's a great way to feel like you've accomplished something with your day, and it's an even better way to work yourself out of a slump.
+
6. Stay Organized/Keep it Cheap
Saving money is important, especially since perhaps everyone around you is telling you about how you now have no future. There are two ways to handle this: 1) calmly and carefully explain that the world is ending in 2012, and therefore none of us really has a future anyway, or 2) learn to balance a budget to make your money last longer.
There are important things to remember, like McDonald's breakfast ends at 10:30, not 11 (everyone loves the conspicuously boneless McRib at 10:45 in the morning), and FourLoko only costs $3 (until it inevitably enters the black market). But there are even more important things to remember, like stealing from the supermarket is easy you can do weekly groceries for only $20! Or that you don't really need the entire Tegan and Sara discography on vinyl (you don't even have a record player!). Keep a journal of what you're spending. Having on record that you spent half your paycheck on a bar tab will serve as a big wake-up call. Keep track of yourself, because no one else is gonna do it for you, and it's more satisfying anyway.
+
+
7. Harness the Power of the Internets
Now hear this: your computer is more than just a Facebook machine. Or a Tumblr machine. Obviously you know this because you are on Autostraddle (which, by the way, is a great idea), and this is 2010, the Internet is not just a place for AOL chatroom creepers! Perhaps you've heard of this Autostraddle meetup thing. Well guess what? It's not just a week or a month, it's a great way to meet people. All the time. Dropping out of school often means getting cut out of a lot of social networks and activities, and it's easy to feel far away and alone, but fear not! There are people out there like you, I promise. The Internet is a space where faraway people can become close; it's all the right people in all the wrong places. But sometimes they're in the right places, and then you can meet up with them, and poof! New friend. And if you're not into/not available for the whole meeting-up thing, it's still a fantastic place to exchange ideas, hear feedback, be creative, and be the person that maybe you've been too nervous to be. It's also a great place to get work, form networks, and just talk when you need to. Going through some rough shit? The Internet is just one big open ear, and I promise, this big ear cares.
+
8. Try New Things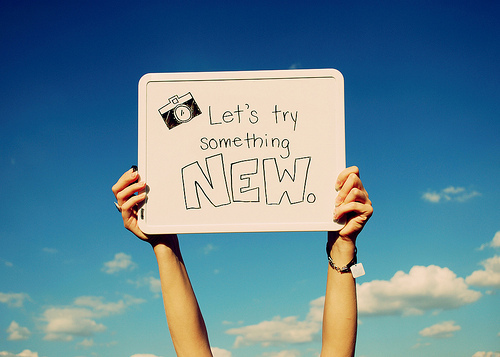 You chose your major at 18. You went into a general education program and then got locked into a series of courses that were supposed to determine your whole life. That's a lot of pressure. After having dropped out of college, it seems as though all your options are closed and your future is falling apart, but actually the opposite is true. Now is a time to explore your options and to see what you like and don't like out in "the real world.wp_postsMaybe you'll find something that you want to back to school to pursue. Maybe you'll find something that will give you opportunities to advance without a degree. Maybe you'll still find that you have no idea what you want. At least you gave it a shot.
+
9. Do What You Love
This is how we live: no fucks to give.
There's a right amount of fucks to give (if you know what I'm sayin'): keep your money straight (not that straight), show up to work on time, continually apologize to your parents for not being in school anymore, etc. And I know (I know) that sometimes it feels like you're drowning in priorities, but it's important to remember your number one: you. This is your life. Maybe dropping out of school wasn't what you wanted or what you planned or what your family expected, but this is your life, and let me tell you, your hair looks great today.
A degree is important, I can concede to this. We are part of the most highly- and popularly-educated generation that this country (or this world, probably) has ever seen, and you will – and probably have been – told time and time again that the most valuable tool in getting a job is getting a degree. But all them bitches have degrees. You know what else is important? Experience. Not everyone knows what they want, but if you're one of the few that does, then take Nike's advice and Just Do It.
Not getting paid for it? Cool, you weren't getting paid to go to school anyway! At least you don't have a 20-page term paper due tomorrow!
+
10. Don't Stop Believin'
Stay focused, you're worth it! And not just because L'Oreal said so! It's easy to fall into the stereotype of a dropout, and it's easy to give up on yourself when it feels like everybody else has too. But there are a lot of ways to have a life. Not everyone finishes college in four years. Not everyone finishes college. Don't believe in the idea that the next four years of your life are going to determine the next 50. You got a long ways to go, kid, and we're rootin' for ya.