The days after Christmas and before New Years can be weird. All the anticipation and joy that led up to the December holidays is gone, but you're still waiting around for January 2nd when life finally resumes as usual. Maybe it's still winter break and your kids are home a lot more than you're used to. Or maybe you're still at your grandma's house with your mom, dad and 17 aunts and uncles. Maybe you've made it back to your house, only to be faced with blizzard-like conditions that have you trapped in your kitchen.
While it can be easy to get sucked into the ennui that comes calling right around the 27th, now's actually the best time to get into something new. A new year's right around the corner, social engagements are limited and if you're lucky, you might even have a couple days off work. If you're planning on spending the day indoors, why not step away from the computer and throw yourself into a project? We've got eight ideas that will get you out of any funk.
1. Cook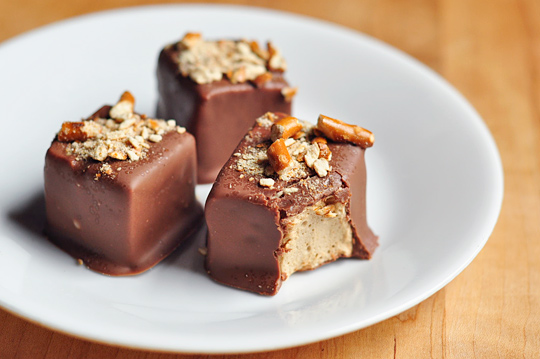 Cooking is a always a good thing to do when you start feeling bored. I might be personally guilty of confusing boredom with hunger, but what I'm suggesting here has nothing to do with my bad habits. Cooking when you're not hungry means that you're actually able to take time to follow all the steps and make something you wouldn't usually try. You can start with one of our four dozen Get Baked recipes or, if you've got a sweet tooth, try making these beer-flavored marshmallows. I made them with bourbon barrel stout and topped them with popcorn and they were incredible.
2. Add Glitter to Everything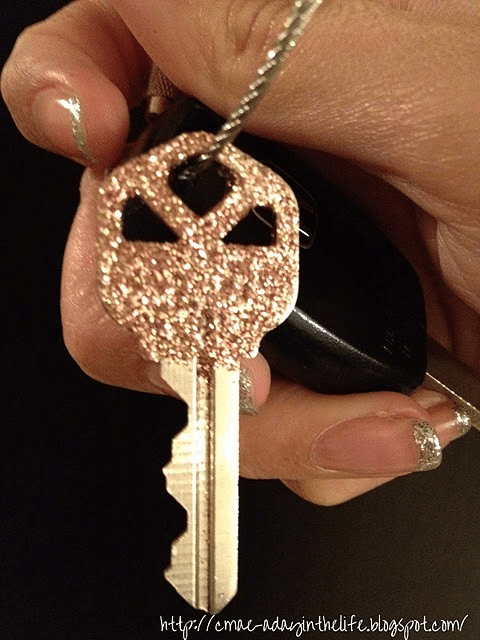 I mean really, why not? You can add glitter to your keys, your shoes, your phone, your sunglasses and almost anything else you own that has a hard surface.
3. Clean and Organize
Spring cleaning is overrated. Who wants to spend time scrubbing their floors when the weather is finally nice after 3 months of winter? Since we've just gotten into the coldest part of the year, take some time to clean your nest so that you'll be cozy instead of cranky. If natural stuff is your thing, you can even make your own cleaners.
4. Learn to Code
Okay, so ideally you should be giving a computer a nap right about now, but if coding's what you want to do, code away. You can learn JavaScript, HTML, CSS, Python, or Ruby with CodeAcademy and get the nerdy equivalent of Girl Scout badges along the way. Lana Turing mentioned CodeYear in her Queer Your Tech post a few weeks ago, but it's such a cool program that it's worth bringing up again.
5. Make a Beer Tote
What could possibly be more useful than a handsome wooden 6-pack tote for your beer? It even has a built-in bottle opener. If I ever get a cordless drill, you best believe this is going to be the first thing I make.
6. Soothe Your Skin and Hair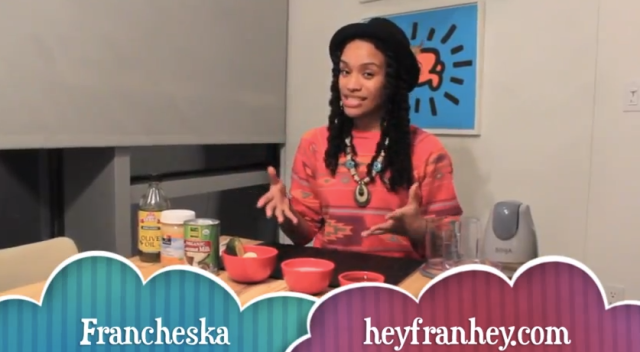 Francheska Medina of Hey Fran Hey is a natural beauty superhero. She's got videos for eight different lotion, deodorant and hair gel recipes along with tons of other vlogs on her YouTube channel that'll help you get started moving from store-bought to natural products.
7. Grill Indoors
I have a confession: I have no self-control when it comes to tiny things. This tiny grill is powerful enough to cook a hamburger and little enough to fit in your pocket. One drawback: it's made with an Altoids sours tin, a candy that the company doesn't make anymore. You'll have to look around to find a good replacement, but it shouldn't be too tricky.
8. Learn to Sew
Knowing how to sew expands your wardrobe horizons past the ends of the earth. The shirt that fit except for those weird darts? Take them out. Those pants that were just a little too long? Hem them yourself instead of waiting on a tailor. Thrift store finds? Beyond easy to repurpose as something cute. Start with a small project like this tie wallet and phone case or this wearable version.
What are you weirdos doing to keep yourself busy this week?