Hello, daydream believers! Sometimes you have to be alone, and that's okay. It's okay to not date anyone, and it's okay to take yourself to the movies, and it's okay to watch 7 hours of "New Girl" on Netflix alone in your room with only Milk Duds and ennui to keep you company. It's okay. There's a stigma against doing things by yourself, partially because self-reflection is hard and partially because no one wants to look like they don't have any friends. But Vanessa and I think that it's important to learn to be happy by yourself, so we made you a zine to help explain what we mean and why.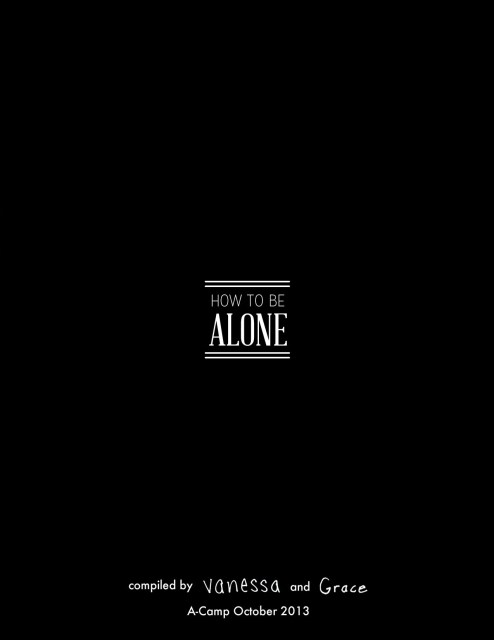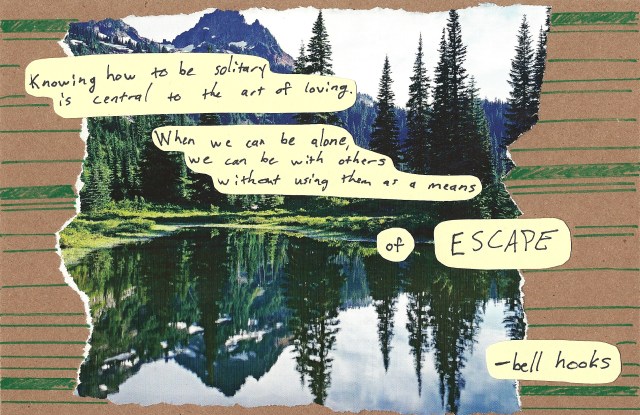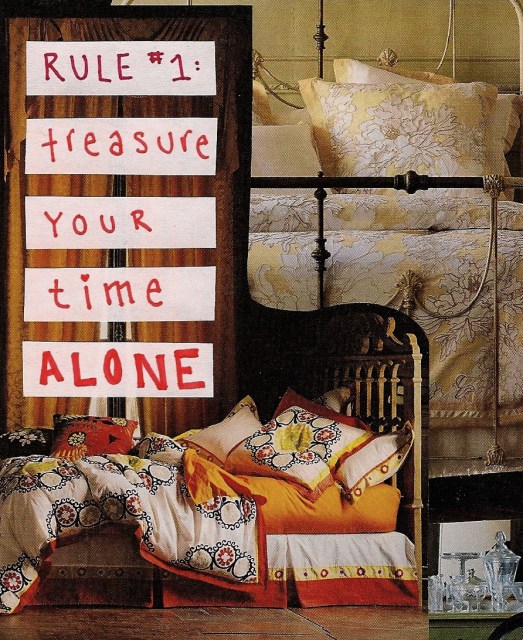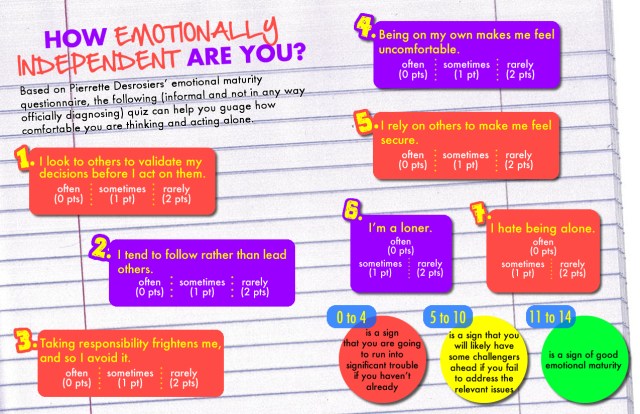 (Take the entire emotional maturity quiz here.)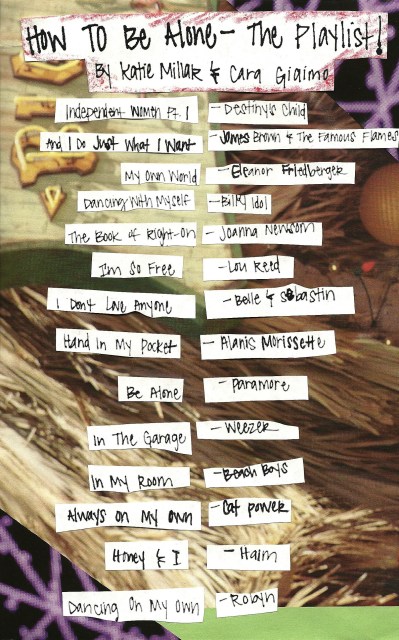 (Listen to the playlist here!)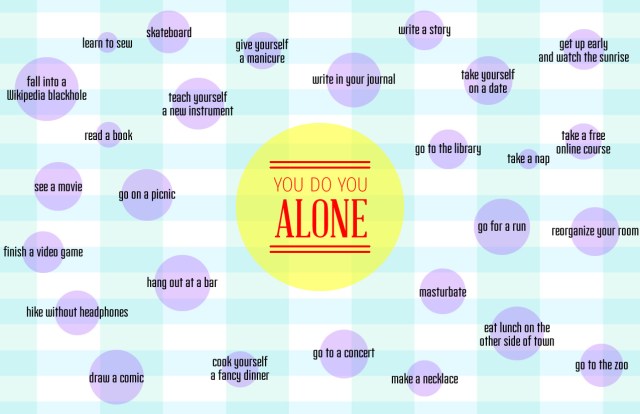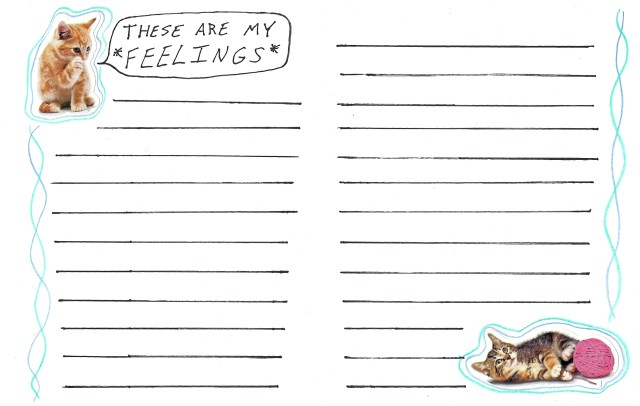 If you want to make your own physical copy of this zine, click through the following two images, print them each on their own 11-inch-by-17-inch piece of paper, and follow this tutorial.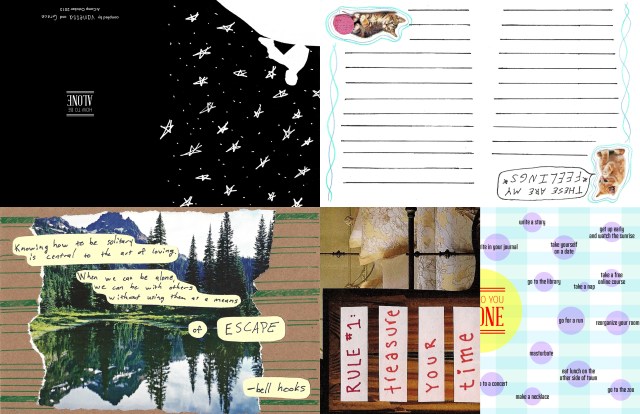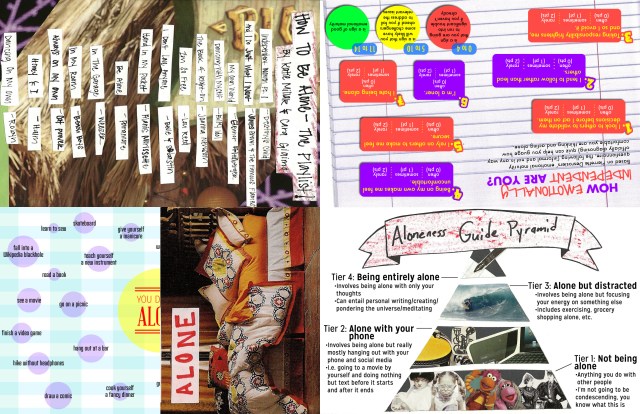 Happy alone time-ing!