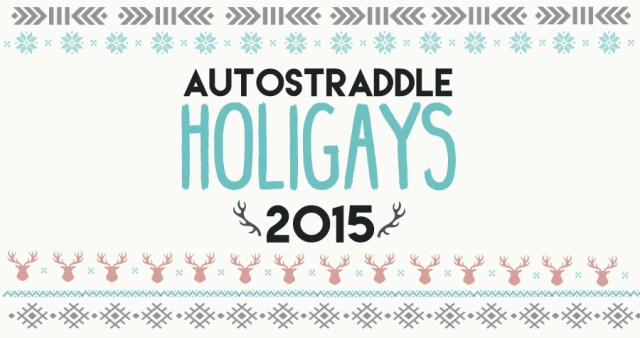 I believe deeply in floral print. I've been hanging onto these tropical flower print wedges for five years, I used to own a vast array of obnoxious flower cocktail rings and pins, and a good chunk of my wardrobe is swathed in petal prints. Flower patterns can brighten up every area of our lives — our linens, our laptop cases, our wallpapers, our pet beds — but today I wanna take a minute to focus on floral print apparel so that we can all give and live our best garden life this holigay season. But also, does anyone know how to keep houseplants alive. Asking for a friend.
---
Accessories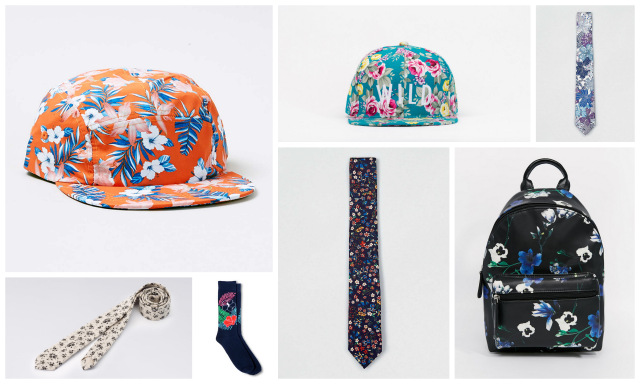 Orange Floral Print Five Panel Hat | Blue Floral Snapback Hat | Purple Bloom Tie | The Alexandria White Floral Tie | Mossimo Navy Floral Socks | Winter Floral Tie | Floral Backpack
---
Tops
For those of us who live in denim bottoms and/or sweatpants (I'm an "and" kind of girl), a floral top is the perfect way to express our flowery feelings. Luckily, they'll fit the plant lover in your life whether they prefer menswear, a punk vibe, or being an absolute lady — and they work for casual, dressy, and totally cozy occasions.
Casual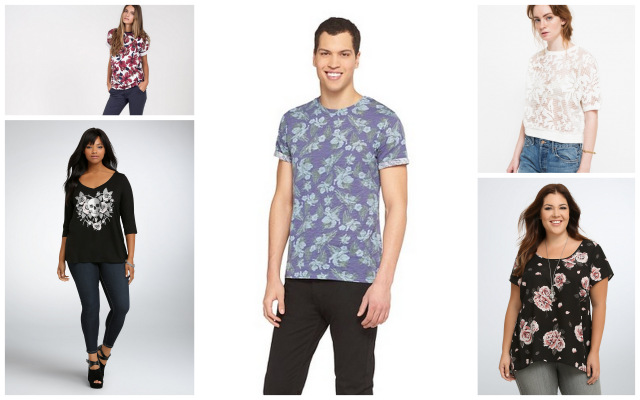 Jessa Tee | Floral Skull Chiffon Inset Tee | Blue Floral Print Tee | Harbour Top | Floral Chiffon Hi-Lo Tank
Decked Out
Fab Floral Blazer | Blue Floral Print Button-Up | Floral Georgette Blouse
Crazy Comfy Cool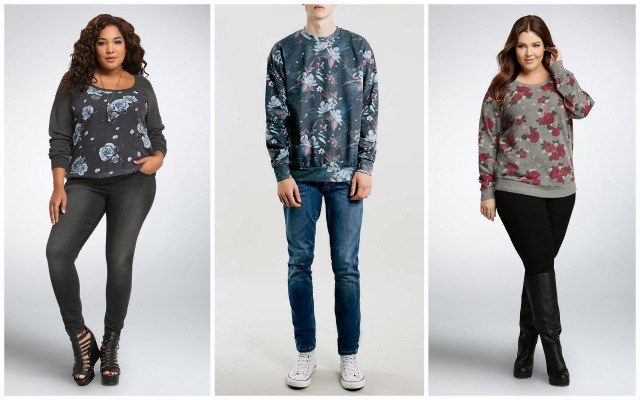 Floral Chiffon Raglan Sweatshirt | Moody Floral Sweatshirt | Grey Floral Sweatshirt
---
Dresses
Is there anything more femme and more amazing than a dress covered in flowers? Yeah, I didn't think so.
Floral Chiffon Maxi Dress | Palm Split Black Beach Dress | Wisteria Floral Deep Neck Maxi Dress | Floral Ruffle Sleeve Dress
---
Jumpsuits & Rompers
Jazz up your lounge routine with a flowery printed one-piece that'll make you feel like you're poolside, no matter where you are. The bonus? I'm willing to wager that wearing these in public feels as comfortable as pajamas but as glamorous as a ball gown. You're in a jumpsuit, hear you roar.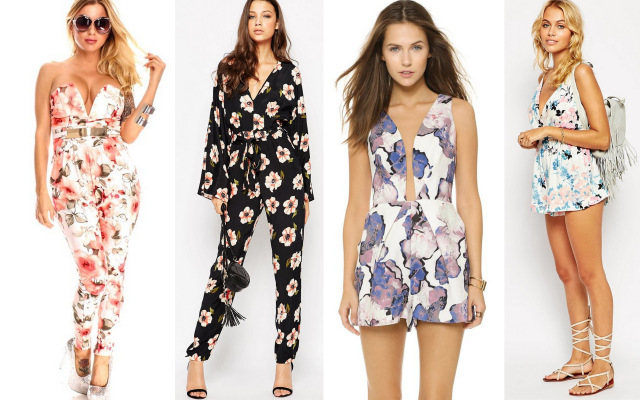 Deep V-Neck Belted Jumpsuit | Kimono Sleeve Jumpsuit | Pretty Pastel Romper | The Floral Creation Romper
---
Bottoms
My favorite floral pants are made of cotton, are super stretchy, and were absolutely always on my body when casual Friday rolled around. Need some new gym shorts? Looking for a pair of jeans? Trying to get into joggers? PUT A FLOWER ON THEM.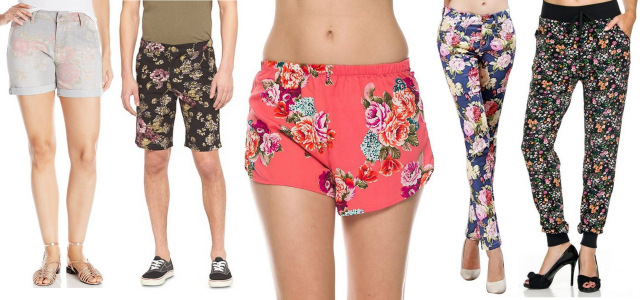 Vintage Floral Print Cuffed Denim Shorts | Floral Print Shorts | Printed Athletic Shorts | Floral Pencil Pants | Floral Print Jogger Pants
---
Lingerie & Pajamas
Whether you're a tomboy, a seductress, or a cleverly-disguised grandmother (ahem), there's a piece of floral nightwear out there that fits just right.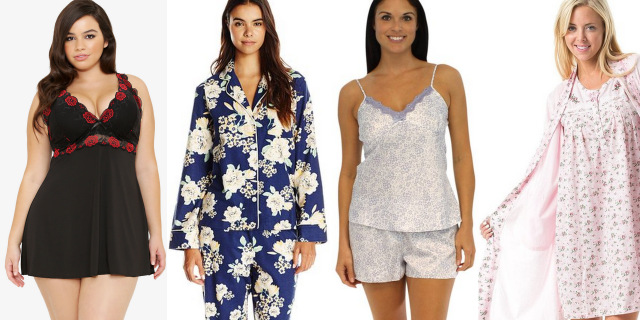 Mesh and Floral Lace Chemise | Floral Flannel Pajama Set | Satin Tank and Short Set | Pink Floral Nightgown and Robe Set
---
Underthings
Everyone needs underwear! Unless, I mean, you don't. The best part about giving floral underthings to your gal pal or bae of the day is that if it turns out they don't really dig flower print, it's totally still a usable gift because we've all got underwear nobody will ever see. But probably they'll wanna show off these trunks 'cause like, these are so great.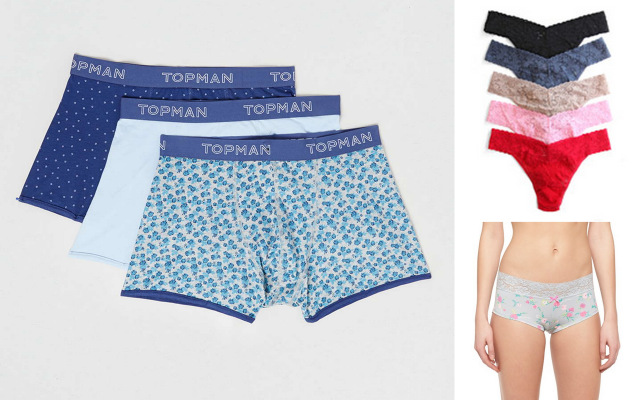 Blue Ditsy Floral 3-Piece Boxer Briefs Set | Hanky Panky 5-Piece Lace Thong Set | Floral Boyshorts
---
Swimsuits
I'm so in awe of these two bathing suits that I had to put them in here, winter weather be damned. Work, girls. Work.
Peach Framed Floral One-Piece | Navy Plunge Floral 70s-Style One-Piece