In 1995, while we packed up our small Mexico City apartment, my mom explained to me that we were moving to my grandmother's house. It was the late afternoon, I was still in my pajamas and I sat on the rug in the living room next to the coffee table, picking at the uneven corner where I had busted my head open when I learned how to walk. She said that my grandma was old and we were moving so we could help her. She wasn't looking at me, she was putting books in boxes and taking down frames from the wall. She told me that old people sometimes need help from their kids and their grandkids, and to stop picking at the table, you're making a mess.
My grandma's house sat on the corner of Galileo and Homer Street. Galileo, who found perspective in the massive expanse of space; and Homer, who found that teaching propels ideas through time. My grandma's house sat on the corner of two of history's greatest minds.
I learned a lot of new things from living in that house. I learned that since my grandmother had Alzheimer's, it was alright that she forgot our names and her own. I learned that taking care of her made my mom very tired and if we ever saw she was napping, even during the day, we had to let her sleep. At first, I played in my grandmother's room a lot because they said she liked the company, but I liked the carpet and all the picture frames on her dresser. My brother told me that Alzheimer's makes you forget how to do a lot of things, like eat and walk. He explained to me, matter-of-factly, that it was very important for someone to be there with grandma all the time, which is why a nurse lived at our house some nights. He told me it wasn't weird and that I shouldn't worry. I wasn't worried. I was jealous that she got to share a room with someone, because I was six and I hated my room because it was haunted – but that's a story for another time.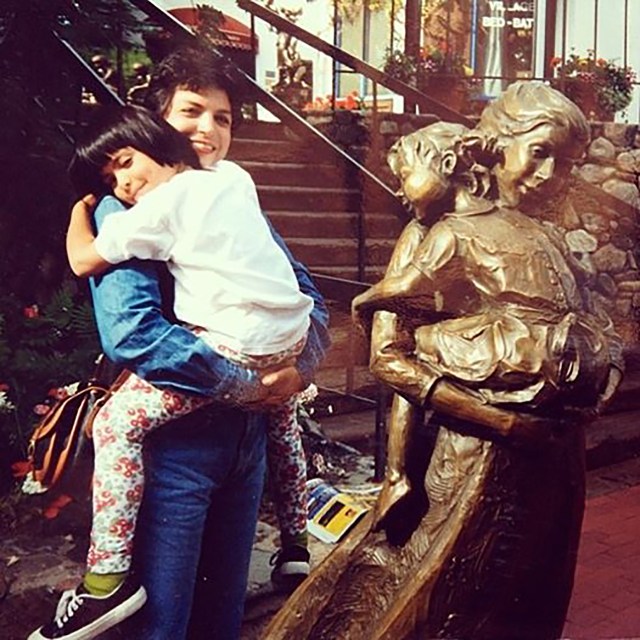 I have this sense, that if my life were a TV show, I was somehow recast between season six and season nine. I recall names and places but hardly any events. As an adult, I wrestle with the stupid irony of having watched my grandmother live out her Alzheimer's and not remembering anything about it. Things come and go, but some of them are just stories my parents have told me over the years. Weirdly, the most vivid recollection I have is falling down the stairs, head first, too early on a Saturday morning. I remember falling in three small thuds and that I didn't cry. That stairwell is still where I fall when I have that one dream that wakes you up with a start. You know the one.
This is what I know: Alzheimer's Disease is a neurodegenerative disease that is incurable, unpreventable and (just like America's insistence on the Imperial System of Measurement) remains mostly a mystery. It's believed that the risk is closely related to the presence of a variant in your APOE gene, a gene that encodes the protein called apolipoprotein E, a cholesterol carrier that is found in the brain and other organs. There are three variants in this gene: E2, E3 and E4. E3 is super common, tons of people have it and it does pretty much nothing – like iPhoto. If your genes have an E4 variant, congratulations, it's believed you have a 49-68% chance of developing Alzheimer's. E2, on the other hand, has been shown to protect against Alzheimer's in some people. You go, E2.
It turns out, in this age of Instagrams and underfunded space exploration, you can get tested for the variants in your APOE gene. I know this for a fact because I purchased a genetic testing kit from the fine folks at 23andMe. It comes with a handy plastic vial, a biohazard bag and prepaid(!) postage. The vial lets you send about half an ounce of your saliva to their labs where they can break down the genetic sequences of your DNA, break down the variants in your 23 chromosomes and send you more than 60 genetic reports on all the shenanigans that is going on in your body.
I ordered the kit a little while after making the enormous mistake of going to see Still Alice in theatres last year. The mistake wasn't so much seeing the movie itself, but going to see it on date night with my girlfriend. Fia says that from one moment to the next holding my hand in the theatre turned into a different kind of holding. She watched the movie but also watched me, while the popcorn sat there uneaten and tears ran down my face. I didn't even get to enjoy the whole Kristen Stewart-ness of the film because I was busy flipping through my childhood memories and seeing what I could remember of my grandmother's own mental unraveling. I had nothing. I was empty.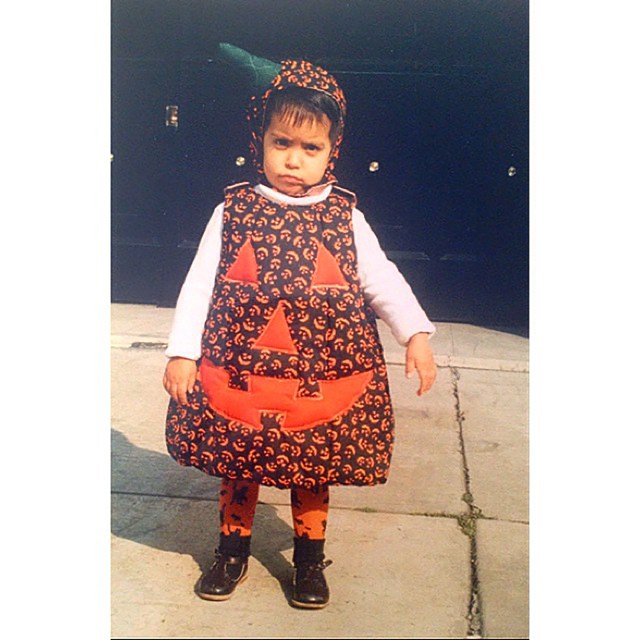 I left the theatre in a haze. Fia led me to the bus, and back home, and quietly into bed while I told her the only thing I could focus on while leaving the theatre was an orange Looney Tunes backpack that I had around that time. It had a million pockets, perfect for stashing fruit snacks and other contraband. And then, it all tumbled out at once. At first I wasn't sure where it was going. I told her that I had this vague recollection of realizing how bad things were getting, and suddenly I was in the midst of a verbal mudslide that yielded the clearest mental picture I have of my grandmother's face. I know for a fact that someone picked us up from school one day, probably my dad, and said we had to go pick up grandma at the hospital. I remember sitting with the bag on my lap in rush-hour traffic. I remember hearing in the car that grandma fell down the stairs – that her body had forgotten how to walk – and she fell, face first, down the wide steps. I know for certain that we turned the corner, saw them in the exam room and when I saw the purple and yellow and green bruises all across her nose and cheekbones – I let out a small scream, covered my eyes and looked away. I can picture the look in her eyes being a combination of embarrassment and confusion but I have no way of knowing if that's real.
I ordered the testing kit right in time for Christmas.
I'd read about genetic testing before. My brother is diabetic, the first in our family, so my ophthalmologist is constantly bugging me to get tested. It's this little dance we do, where I sit in the chair, he asks me about the results, I tell him I haven't done it yet and he lets out a small disappointed sigh. He sighs like a favorite uncle would sigh, Uncle Dr. Chen. He gives me a pamphlet and I read it carefully right before I throw it in the garbage.
No, not really.
I recycle.
I kept reading about 23andMe because they have both excellent marketing and a solid amount of online buzz. I browsed through the site when I knew I would be alone. It felt a little dangerous, but I wasn't sure why. I mentioned getting tested for Alzheimer's to my brother when we were in the car, casually (I think) like I was asking for a friend. He had also gotten a genetic testing kit for Christmas, but it was the National Geographic kind that tells you how much Neanderthal you have in you, or something like that. I told him 23andMe has a vastly more detailed analysis and he could also help contribute to genetic research by providing a sample. Remember, I was being "casual." He told me he wasn't interested in knowing anything more specific, especially about Alzheimer's. He said that the brain is so delicate but so powerful that he'd be more afraid of the power of suggestion than any E4 marker on his chromosomes. His testing kit came in a manly black and yellow box and a cotton swab that looked like a toothbrush. He sent it back out almost immediately.
Meanwhile, I sat in front of a very friendly white box with a colorful abstract logo. "Welcome to you," it said on the side, and that's when things got weird. I didn't open the box for a week. I stashed it in the bottom drawer of my nightstand, where I keep the quasi-complete scarf I'm pretending to knit for Fia (sorry dude!). I started reading about the service, finding different debates on the news and in science blogs about the unreliability of testing services run by private companies. I read about a whole showdown the company had with the FDA because people had been receiving results and making drastic medical decisions. I spent days having an internal debate about learning something so important, but then also knowing that it lies within a significant margin of error. The box was still in the drawer, welcoming me to me, and mocking the $200 I'd spent on a plastic tube and a ziplock.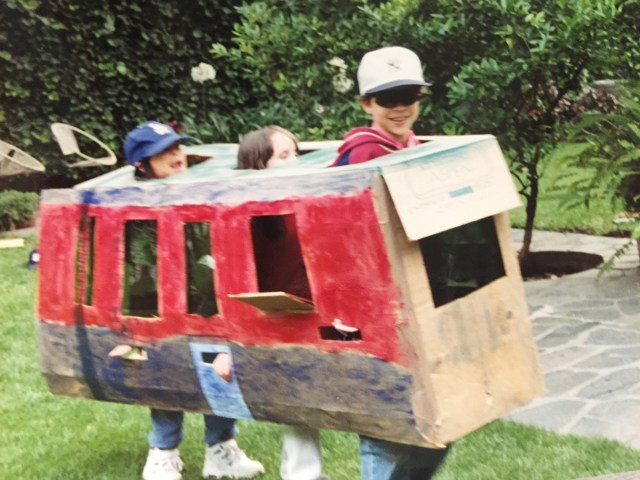 I've always been a talker. It gets me in trouble. But, one of my most favorite pastimes is talking at my mom while her hands are busy. My mother is an extremely crafty person, so when she's focused, sketching, sewing, bookbinding, whatever, it's like I have a ready-made audience. She knows exactly when to "mmhmm," and "oh, really" and she's especially good at the "No me digas!" I'll walk behind her, and follow her from one room to the other, from her desk to her studio, to her closet, and she just lets me talk.
At first I wasn't sure what I had said that made her go all quiet, or quieter than usual. I had been rambling about how genetic sequencing is crazy, and all the new things we've learned and diseases we could avoid. I talked about Orphan Black. I talked about Dolly the sheep. We talked about Dolly the Parton. I talked about how I read that one article about parents genetically curating their offspring. I talked about how, if I were ever to have a family, I think I'd avoid passing down my genetics entirely – that I'd make a phenomenal father-figure. That's when her hands went still. She still wasn't looking at me, but I knew I had her full attention.
And then the question came – I knew it was coming the second I brought it up. The worst part about this is that I was joking. It's not like I was trying to have this super in-depth conversation about progeny at 10pm, with my dad snoozing next to us in front of the TV. Yet here we were, me sitting on the edge of the couch, her leaning back – dad asleep and unaware – empty wine glasses on the coffee table. This conversation, I remember perfectly.
"Is it because you are afraid of –?"
"What?" I was feeling mean and defensive, I wanted to make her say it. "Afraid of what?"
"Is it because you're afraid of passing down the Alzheimer's?"
I know there are two ways this conversation could have gone. It's gotten better over the years but generally, when I know I'm in for a long feelings-heavy bout, I have two modes: the aloof and the indignant. I went with indignant. Blame the wine.
I replay this in my head, over and over since it happened. I could have been gentle, I could have been kind, I could have understood that my mom has these reservations about her own genetics. But there I was, the product of her own DNA, genes, love and raising, throwing it back in her face. The tears had welled up in her eyes when I was finished telling her that if I had the means of avoiding passing down the disease any further, I would. She told me she felt guilty for giving us all this doubt, and said she's always afraid of ending up like her mother. She doesn't want us to go through what she went through, and the irony persists, that her fear of losing herself and her memories has made it impossible to forget every single day of watching her own mother devolve.
We talked a little about the age and time of we are living in now. We discussed how I could have the opportunity to screen for these diseases and try to avoid them, but the weird feeling we get when we talk about that. I thought about the box. We talked a little longer about that over-romanticized serendipity of life. We talked about how people look for themselves in their children.
I am not a religious person and I don't necessarily consider myself a particularly spiritual person either — so none of those things factored into this reasoning. But I do believe in science, and I take notice of the impeccable yet messy nature of evolution and I think: if I have evolved to a certain degree to be able to choose or not choose the genes that I am passing down, how does that make me different than the birds of paradise with their hilarious hopping, or different than the bighorn sheep butting heads? Aren't we all cogs in the weird natural selection clock? How is my choice to not pass down these hereditary question marks a bad thing? Why do I feel so weird about it?
"Well, you don't actually know if you have them or not," my mom said. "None of us know."
I went home, opened the box, made sure I hadn't eaten or drunk anything for 30 minutes, and mustered up enough spit for fill the vial. I salivated for over 10 minutes – like an idiot – for science. I closed up the drool tube, sealed it in the plastic bag, placed it in the provided envelope and it was ready to send. Except it's still living in the drawer.
This is what I know: that house, on the corner of Galileo and Homer, was where I learned to read and write in English. I spent a lot of time at school doing homework, tuning out of our home life. I was fluent when we moved away. When I was 14 I went to a small boarding school in Colorado, went to college, studied abroad and met Fia at a warehouse Halloween party in Prague. We live in a small apartment with piles of books and no shelves. Once, after listening to an hour-long story about an orange backpack, she told me she loved my brain.
My grandmother's name was Alicia, she had three kids and 15 years later she had my mom. She developed Alzheimer's in her old age and, because of her perfectionism and her constant need to please others, it took them years to diagnose her. In 1998, she died one morning because her body forgot how to breathe. They told us at a McDonald's after school, and I remember I felt relief.