We briefly interlude for some Adult Parts, wherein Sue informs Schuster he's gotta win Nationals to keep his job or else "you'll be forced to build creepy relationships with teenagers on your own time."
---
Back in Glee Club, Tina desperately attempts to tie this week's Beatles theme into her concern over Artie's Down Low Lover:
Tina: "Would you say that the early Beatles looked out for each other even when they didn't want to be looked out for?… In that case, I'm sorry Artie but this is for your own good. Everyone, Kitty and Artie are dating, but Kitty's making Artie hide it because she's embarrassed about it and that's emotional abuse. Artie is a great guy and he deserves to be loved openly and proudly and without conditions."
Fake Quinn's like yeah duh, but before coming out as being Artie's No.1 Squeeze, Fake Quinn had to be extra-super-sure she was willing to deal with instagram bullying, night sweats, and the vulnerability of her human heart. But now she's super-sure they can be in true love forever ever and is ready to be wide open about it. So there: problem solved!
---
A few hours, minutes, days or eons later, Blaine has called a special meeting of the Too Old To Be On This Show Club to discuss Tina's solo status in the Too Young To Be Bitter Club and other evidence of her mental unraveling, like eating a lot of snack cakes alone under the stars.
Blaine: "One of our own has turned into a mean, bitter and angry person." [everybody says "Tina"] "She didn't used to be like this. She was a sweet girl who dated Artie. Until he dumped her because he found out she was faking her stutter. And then she dated Mike Chang until he dumped her because she wasn't Asian enough, or something. "
[not true.]
Oh no! What is Tina going to do?
How can we make Tina better?
What will fix Tina's sad loneliness?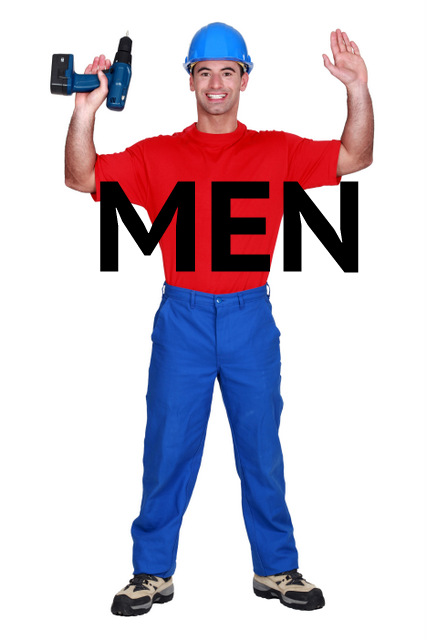 I cannot WAIT to see what these geniuses have in store.
After blaming Blaine for Tina's sorry state, the boys get together and decide to cure her ennui by fixing a bunch of tires or something.
---
Then Sue tries to annoy Figgins by dropping a bunch of meat slurry in the hallway, it's gross.
Who cares about that though really when we have MEN SCHEMING to pay attention to!
---
WHAT HAVE THE MEN PLANNED??!!!!
Oh. A song.
http://youtu.be/PoK4o6XoeAs
Tina's been summoned to the auditorium for "I Saw Her Standing There," for which Tina, Marley, Fake Quinn and Unique play the role of Crazed Beatles Fangirls and the Boys of Glee play the Boys of the Beatles, and Tina goes super wild and dances all over the stage like the Easter Bunny on ecstasy, which's actually super cute and fun, but also whatever.
This was the first Beatles song I fell in love with, I think I was just seven at the time. Also, Tiffany did a cover I enjoyed for some reason. If you remember Tiffany, then you win the day.
Tina's like, thanks for the song boys, but what's the point. Blaine explains that Tina's seemed awfully lonely lately. You know, because this show's never given her a best female friend, her Year of Shining Tina hasn't yet come to fruition, and she lost the lead in the school musical to an alum. JUST KIDDING it's because she doesn't have a prom date! Once again, the answer to what's missing is…
Thus Blaine is offering up the services of his bandmates to be Tina's "arm candy" at Prom. Who will she pick? The gay guy proposing to his boyfriend this weekend, the floppy-haired transphobe in love with Marley-Kate, Marley-Kate's boyfriend Puck Junior or Blaine's down-low secret-stars boyfriend Sam? Except then Puck Junior removes himself from the running because Marley-Kate, making this situation even stupider than it already was.
Tina: "Well, it's hard to pick. Ryder has arms, and Blaine is my boo, but I think I'll go with Sam because he's the least gay and the least Asian of all of you. And thank you guys, I really needed this."
I KNEW IT I KNEW RYDER WAS GAY. Just kidding Ryder's not gay. For some reason I really want there to be a bisexual male character on this show. Ideally Sam. Sam seems super bisexual to me. You know what Tina really needs though? A sleepover with the girls and probably also an apple damn sandwich…. and a solo.
---
Cut to the Hummel Hummer, manouvering through the scenic green-screens of the Paramount Lot on their way to the airport, when Kurt's like cut the crap Dad, I know you're driving me to Blaine's secret proposal situation.
What will Kurt say when Blaine pops the question? Well, Kurt la-la-la-loves Blaine and doesn't think he'll meet somebody who makes him feel that safe and loved ever again, but also he's so young and hasn't even been to happy hour at Posh yet or slept with Brian Kinney or marginalized the needs of gay women in a large national LGBT rights organization or worn a g-string to a Pride Parade!
Burt points out that he and Kurt's Mom married when they were super young, and you think it's gonna be all laughing, dancing in your underpants and boning, but marriage is actually super hard. Kurt asks if Burt wishes he'd waited and Burt was like HELL NO 'CAUSE THEN SHE DIED. So obvs Kurt has to say yes to Blaine in case he dies. I really hope they wrote the script for this episode a long long long time ago.
Anyhow, LET'S SING AND DANCE!
Luckily, Blaine and Kurt have come dressed for their traditional Thursday Night Colonel Mustard / Professor Plum role play, although the lead pipe's nowhere to be found, and thus we launch into All You Need Is Love, starring BLAINE with backup from several drummers drumming and many horns 'a blowing.
Blaine's even teleported in the crew from New York, New York and wherever Mercedes is living these days!
Once inside this magestic mountain proposal castle, Kurt hugs everybody and the Warblers dance around and Unique and Marley both look super hot and Rachel's pulling off a very strange outfit which I think means she's totally ready to be a star, because that's what stars do: they pull off patterns and stripes and knee socks all at the same time.
Then the kids from The School For The Deaf, including lots of chicks in blazers (hello, ladies!!!), sign things about love and rose petals fall from the sky because probably Blaine also got G-d involved.
Then Blaine launches into his big proposal speech, which means it's your turn to cry like Mrs. Soames:
Blaine: "We met right here and I took this man's hand, and we ran down that hallway and those of you who know me know I'm not in the habit of taking people's hands I've never met before —"
[that is absolutely not true at all.]
Blaine: "—but I think that my soul knew something that my body and my mind didn't know yet. It knew that our hands were meant to hold each other, fearlessly, and forever. Which is why it's never really felt like I've been getting to know you; it's always felt like I was remembering you from something, as if in every lifetime that you and I have ever lived, we have chosen to come back and find each other and fall in love all over again, over and over for all eternity. And I just feel so lucky that I found you so soon in this lifetime because all I wanna do and all I've ever wanted to do is spend my life loving you."
Here, see for yourself:
http://youtu.be/-fJsMAsbKdA
Kurt says yes.
Did you know that in 1988, a scene in Thirtysomething featuring two gay men in bed after sex incited an "uproar," 400 phone calls to the FCC, and $1.5 million in lost advertising revenue? And in 1994, advertisers were so upset about a potential gay kiss on Melrose Place that the show decided to pull the camera away instead of showing it? Also in 1994, ABC declined to air a Roseanne episode featuring a lady-on-lady kiss, because they stood to loose $1 million in ad revenue and felt it would be "bad for the kids to see," but Roseanne threatened to switch networks if they didn't air it, so they did. Did you know that in 2000, Kerr Smith, who played Jack McPhee on Dawson's Creek, was one-half of the first prime-time romantic gay kiss on network television — but he then told Entertainment Weekly about the kiss: "It's not the most fun thing in the world, but I agreed to play this role, and [producer] Greg Berlanti does want to take it that far….That's as far as I'm going to take it. I don't think teenagers need to see two guys kissing on a weekly basis.'"? Well, now you do.
Look at us now!
Pages: 1 2 3See entire article on one page