As you probably know by now, comedy and women are about the extent of my interests. So why not combine these two things? Comedy Crush will highlight the work of current comedy writers and/or performers in hopes of encouraging a queer lady following so they'll pander to us for the rest of their careers. Hey, at least I'm trying.
---
Aisha Muharrar is a Producer and Writer for NBC's Amy Poehler led Parks and Recreation. She currently has an NBC project being produced by The Office's Ed Helms. Muharrar is a huge fan of The Simpsons, a writers' room fashionista (what a terrible word), and former Vice-President of the Harvard Lampoon. You might have noticed her on Autostraddle before when we (me, it was me guys) talked about her "Women's Magazine Profile of a Normal Girl." Now she's back and I'm asking her stuff!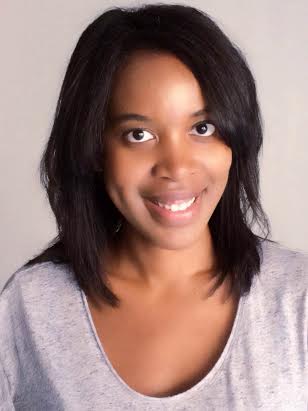 What's your favorite thing to snack on while you write?
My snack of choice is raisins. My mom told me it was "nature's candy" when I was a kid, and I believed her and still eat them. I'm a good daughter.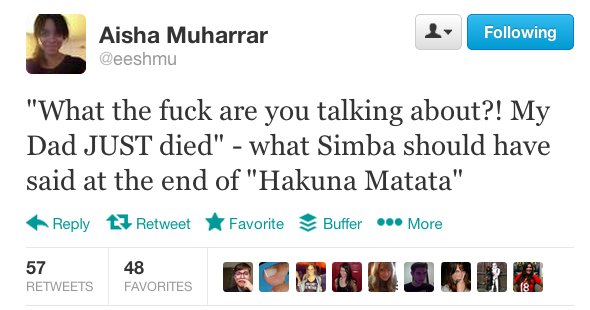 What would be the name of your one woman show and who would direct it?
"I'm Sorry." And it would be me handing out apology notes to anyone who came to see me perform a one woman show. Who would direct? Ryan Lochte. He can do it all!

What's the "best" reaction you've ever gotten from someone when you told them you're a comedy writer?

I think the best reaction was the guy who said, "Oh cool you write jokes? I write raps." We were on a date. And then he rapped. Actually, maybe reenacting that date should be my one woman show.

How many pages into someone's Google search results can you go before you feel creepy?

No pages. I'm weirdly not into Googling people. It's kind of like spoilers for social interactions — if you once placed in a table setting competition or dated Ryan Gosling, I want that information to come out naturally. Especially after I read this. I know everyone else does it. Even my mom does it! She knew more about my boyfriend than I did when we first started dating. So, I guess I can stay on my no-Googling high horse as long as my loved ones are doing it for me.

You were one of the first special guests on Chelsea Peretti's podcast. She brutally hung up on you. Here's your chance to speak up about this incident:

It was an honor. I started laughing as soon as she hung up. If you listen to the interview, it would be pretty difficult in that moment for her not to hang up on me. Also, I was a fan of Chelsea's way before I was a friend of Chelsea's, so I'll support her being funny any day. Speaking of, watch Chelsea on Brooklyn 99. Tuesdays on Fox!

Twitter: @eeshmu
Parks and Recreation

Feature image credit:Tomboy Style