Hello squirrel friends! I'm back! Didja miss me?
So our beloved shows are heading into the winter hiatus, so things are gonna get quiet here for a bit (JK I have a year-end wrap-up that's gonna knock your socks off coming up soon!). Not too much news to report here today, aside from the fact that Better Off Ted returned for its sophomore season Tuesday night (it's on Hulu and ABC.com if you missed it). Yes! Wednesday night was the fall finale of Glee. I hope our lil' baby finished strong (I'm a lil' behind)! If Auto-pal Dorothy Snarker's spoilery preview clip is any indication (it's like the lesbian phone tree on The L Word meets the obvious lesbian subtext in Bring It On), it should be a doozy.
Also, in case you missed it, check out my recap of the penultimate fall episode of Glee!
Ok, on with the show! As always this post is brought to you by that bottle of cabernet sauvignon that I just polished off. And now…
The Carlytron Television Awards
for the Week Ending 12/06/09!

The Funny Hot Girls Award – Saturday Night Live
Host: Blake Lively / Musical Guest: Rihanna
That's right, I'm leading off with SNL this week, which I usually bury near the end. But this episode was actually good, so it gets to sit up here at the top like a bright shining star. Now, don't go getting cocky or anything SNL, this season has been pretty weak and Wiig is carrying your sorry ass. But, let's forget about that just for today. Blake Lively hosted and totally blew my mind because she was crazy and amazing, and normally we just get to see her play Serena Van der Woodsen, who's pretty chill. So seeing her play a lady bowler or Virginica's step-daughter was totally, totally awesome.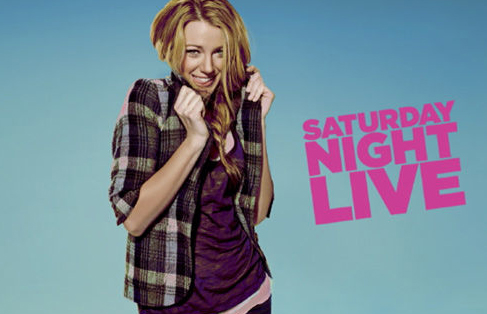 Then there was Shy Ronnie, which is my new favorite thing of forever. Rihanna, I love you. The faces she makes at Andy Samberg are totally genius.

Possibly the Most Depressing Show on Television Because It Is Too Real – The Office
Some blippity-bloo happens with an employee of the month program where Dwight tries to get Jim fired but it fails and then Ryan joins forces to take him down in the future. Whatevs. This is boring. The real story here is that 10 years ago Michael promised a class of 3rd graders that he'd pay for their college tuition, and now they've come to collect! He goes to their school to be like "oh hey jk about that whole tuition thing" but they start singing a song they wrote for them and it's just horrifying, seeing this sincere outpouring of gratitude for a man who might as well be made of cotton candy (fun fact: Glenda from Fanny Pak plays one of Scott's Tots!).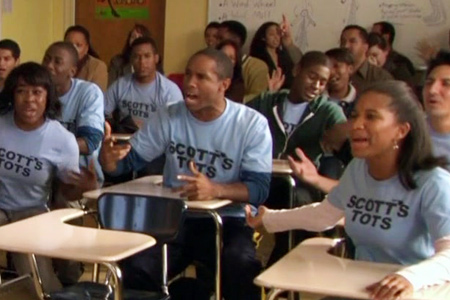 This show is so depressing. Middle management has turned Jim into a dick, Dwight has been spending way too many episodes trying to take Jim down, and Michael is a complete disaster still, after all these years. I need like, a Silkwood shower of happiness after this show.

The Unexpected Comeback Award – Ugly Betty
Episode 408 – The Bahamas Triangle
Oh, hey, didja hear? Ugly Betty is awesome again. This episode was so good you guys! Full of surprise twists, gayness, girls in bikinis and Shakira! The most hilarious thing about this episode was the painfully obvious green screen behind Shakira in all of her shots: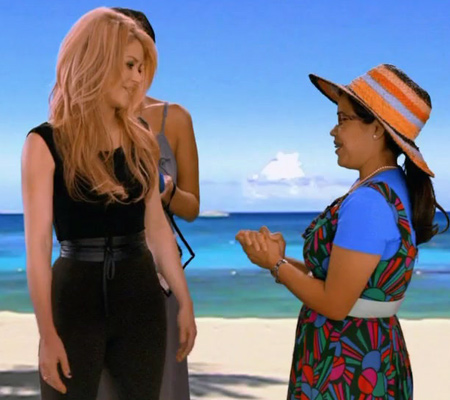 Amanda and Marc continue to be the best part of this show, but Betty managed to be marginally less annoying than normal. This episode reminded me of that L Word episode where they all have sex at the end, cause that's basically what happens here (and it is SCANDALOUS). The exciting bonus here is that ABC is rewarding its return to fabulousness by moving it to their Wednesday night comedy block, and away from the Friday night purgatory slot. Yay!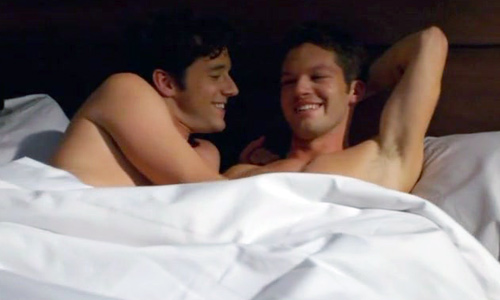 The Terribly Awkward Family Dinner Award – Gossip Girl
Episode 311 – The Treasure of Serena Madre
You guys, I love Gossip Girl so much. Like, so much! This was the annual Thanksgiving episode, and in the storied tradition of Gossip Girl Thanksgiving episodes, a whole lotta cray-cray shit happened. Serena's non-affair was EXPOSED to everyone including Maureen and Lily and CeCe! Like, it's not bad enough to make out with a married man, but to have his wife and your mom and your grandmother find out is pretty lame. Ouch. Serena chooses the Senator over poor ol' Nate and Vanessa chooses a homosexual over Dan (that's the correct decision, FYI). Blair's mom and Cyrus are moving to Paris with her gay dad and DOROTA IS PREGGERS OMG. Also: Chuck Bass still exists; is pretty quiet this season. Oh and some serious shit happens between Little J and Eric that is highly dramatic and will [hopefully] end in Jenny's demise.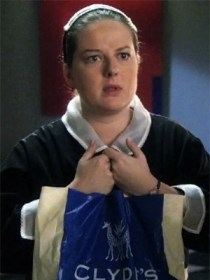 The Award For the Most Unsafe Event I Have Ever Seen – Modern Family
Episode 109 – Fizbo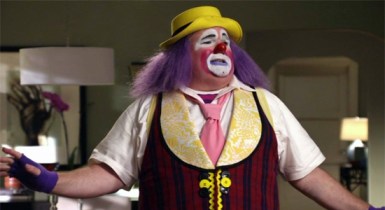 Ok this actually aired during the previous week but it was like the only thing to talk about so I'm just writing about it now. Goddamn this show is funny. This episode was told somewhat out of order, where we saw scenes of the aftermath intercut with the actual event. There is a birthday party extravaganza that lands on of our beloved family members in the ER but we have no idea who. And they do a nice job of presenting a ton of moments that could have led to an injury, but none did until the end when Luke slipped on some stupid beads and broke his arm in the fall.
The absolute best thing ever happened in this episode: we got to meet Cam's clown alter-ego, Fizbo. Fizbo is classically trained in clownin' and is also a badass who can make balloon animals effortlessly. He is so awesome. Just like this show.

The Totally Awesome Breakdown Award – 30 Rock
Episode 407 – Dealbreakers Talk Show #0001
So. Liz Lemon spirals out of control in a totally horrifying, embarrassing way this week, which is probably exactly what you'd imagine would happen when she tries to host her own talk show! Liz turns into a crazy mutant version of Jenna who forgets how to wave and gets bargain-Lasik which causes her to cry from her mouth. Tracy wants to EGOT, meaning he wants to win an Emmy, a Grammy, an Oscar, and a Tony. He tries to steal the awards from Whoopi Goldberg but she catches him; so he writes the worst song ever. No, seriously, it's terrible: Jenna scats.
ALSO: THESE HD GAGS. HA! Clockwise: Liz, Pete, Jack, and Kenneth in HD.

The Gayest Moment of the Week Award – FlashForward
Episode 110 – A561984
This was the last FlashForward until the spring and it was… okay. I really want to love this show, and I enjoy watching it, but I just hope that writer David S. Goyer isn't bluffing that the second half will in fact be "a juggernaut."
Anyway, our gay moment of the week came in the form of our favorite tv lesbian Janis Hawk talking to cute doctor Bryce about getting preggers:
Janis: "I need something a little more basic. I'm actually gonna be doing this alone, and the whole penis thing is kind of a problem for me. Cause… I don't like them.

Bryce: "Oh. you're gay."

Janis: "I'm super gay."

Bryce: "Super gay."

The Strippers and Dinosaurs Award – Parks and Recreation
Episode 211 – Tom's Divorce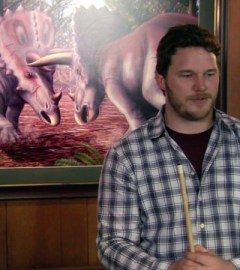 Seriously, this show is so awesome. What other show can feature both strippers and dinosaurs in the same episode? Yeah, exactly.
Tom is finally getting a divorce from his hot fake wife but Leslie doesn't know it's a sham marriage so she takes him out to cheer him up. They go to a restaurant called Jurrasic Fork and the dinosaur puns ensue: Jamaican Jerk Chicken Velociwrap, Tricerachops (cooked Medium Roar), Surf 'n' Turfasaurus and Tyrannacaesar Salad. Goddamn I love puns. Then she decides that the only way to really cheer him up is to take him to a strip club, which leads to this amazing exchange:
Leslie: "We are going to the Glitter Factory."

Tom: "What!?"

Donna: "Not me, I can't go back there. But if you see Jasmine, tell her she can keep Anfernee, but I want my microwave back."

Leslie: "Okay. Good. You're gonna take April home."

April: "No! I wanna go to the Glitter Factory."

Leslie: "Well, drop out of school and start doing meth. Let's go everybody."

Tom: "Leslie, I appreciate what you're trying to do but once you go in there, you will see things you cannot unsee.:

Leslie: "I'm a feminist, ok? I would never go to a strip club. I have gone on record that if I had to have a stripper's name it would be Equality. But I'm willing to sacrifice all that I've worked for just to put a smile on your perverted little face. So don't blow this."
Also I think that Ron has a thing for lesbians; he lists his ideal women as Sheryl Swoopes and Steffi Graf (note: only one of those is actually a lesbian).

The Dollhouse Award for Dollhouse
Episode 205 – The Public Eye / Episode 206 – The Left Hand
Ok. These weren't terrible. Yes that was plural; we were treated to two episodes because Fox is trying to end this ASAP. According to Ausiello, the rest of the series will play out thusly:
Dec. 4: two episodes

Dec. 11: two episodes

Dec 18: two episodes

Jan 8: one episode

Jan 15: one episode

Jan 22: one episode (series finale)

A whole lot of convoluted happened this week. All you need to know is that Echo wore lingerie, Perrin is actually a doll (how fun is it seeing Wesley and Faith reunited!?) and his "wife" is his handler (and she straight-up HATES him), Summer Glau plays Bennett (the Topher of the DC Dollhouse) who tortures Echo A LOT, and Victor is imprinted to be a Topher replacement while Topher is in DC. It's like having two Tophers! So funny!
Interesting article I read this week: apparently Joss's creative battles with Fox were over sex, not mythos. I like that the dirt is finally starting to leak now that it's been cancelled. More please!

The Hot Girl of the Week Award
By Intern Lola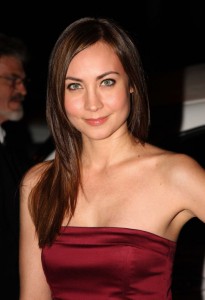 Courtney Ford hasn't played many roles yet. Still, when she first appeared on this season of Dexter, I drove myself crazy trying to figure out where I'd seen her before. (Yes, I know I could've just Googled her, but that's too easy. This was a matter of pride!) Then it finally came to me — she played a smart flirty bartender last year on my favorite show, Criminal Minds. Besides a few other guest spots on a broad spectrum of shows (from Moesha to Cold Case), she's best known as the wife of the dude who played the new Superman, Brandon Routh. (I won't even go into how lame Superman is, since it really has nothing to do with Courtney Ford and will only excite me.)
Hopefully, her recurring role on Dexter will bring her the attention she deserves. I liked her character Christine Hill from the get-go, probably because you're supposed to hate her. She is a manipulative journalist whose motivations are never quite clear, and she gets involved with Quinn, who is the least trustworthy guy on the show. What can I say? Good girls are boring… and c'mon, she's hot. I'd let her play me for information any day of the week. We also get to see her naked and sexing, which is awesome. Besides the obvious reason, it's awesome because the "Rated N for Nudity" warning is usually in reference to some gruesome naked corpse, or even more terrifying… naked John Lithgow. It's just nice to have a hot naked girl to look at every so often.

Honorable Mention
Community – Annie helps put on an STD fair at Greendale but it just causes everyone to have more sex; Jeff grows up a little bit; there is a rather mortifying scene involving a mannequin and a condom and that's all I'm saying.
Tabatha's Salon Takeover – Are you guys watching this? Bitch is still fierce as hell. She almost punched the girl who owned the salon this week, and I think she's definitely going to punch the salon owner next week. Damn, I love this show.
It's Always Sunny in Philadelphia – It wasn't the best episode, but watching Danny DeVito eat sausages out of his shirt pocket without using hands has got to be one of the funniest things I have ever seen.
Heroes – I am like, literally a month behind on this show. Uh, I'm gonna assume that it's still terribly annoying.
Desperate Housewives – Apparently a goddamn plane crashed into Wisteria Lane. Why does anyone still live on this street?!
'Tron out!