The WGA strike kicked off this week and we've got an explainer and some advice from queer TV writers about how you can support them!
Also this week, an all-new Yellowjackets, which of course means another recap from the best in the biz, Kayla Kumari Upadhyaya. Riese updated our lest of best LGBTQ+ things to stream on HBO Max. Natalie brought us a new dispatch from a super queer episode of Good Trouble. The full trailer for The Ultimatum: Queer Love dropped.  So did a trailer for the Vanderpump finale. Heather reviewed Somebody Somewhere. And we all processed our feelings about Ted Lasso's Jane Austen blasphemy. Wanna know every new gay thing streaming this month? Riese has got you covered!
Notes from the TV Team:
+ There were two major plot lines for the gays on Grey's Anatomy this week, though neither character necessarily did gay things. But in the wake of Helm storming Teddy's office last week demanding better treatments of residents on behalf of Yasuda, Yasuda spends most of this week panicked she's going to get fired. Instead she gets some financial aid (so she can stop working night shifts at Joe's) and Helm finally finally gets an invite to return back to Grey Sloan for good. Also! It must be said that last week in the comments there was some advocacy of a potential Yasuda/Amelia ship… and I gotta say after this episode, I see it.  — Carmen
+ A Million Little Things wrapped up its run with a tearjerker of a finale. It didn't give Katherine and Greta much to do: Katherine counsels Eddie on what to do about Gary's last request and Greta tags a Boston Bruins' billboard with a final affirmation that "Gary Was Here." Following Gary's death, the show fast-forwards and the gang reunites for his son's 16th birthday. Katherine and Greta are still together, Theo's all grown up, and their family's grown by one: their daughter, Lana — presumably conceived from Greta's frozen eggs — who looks to be 8 years old. — Natalie
+ Based on the brief "chicks dig scars"-esque moment on this week's Gotham Knights, it seems like we are potentially getting an excruciatingly slow burn between Stephanie and Harper. (Who I keep wanting to call Harlow for reasons I don't understand.) — Valerie Anne
+ I watched all of Season 2 of Netflix's Sweet Tooth this week and I just love that show? Mostly because of the precocious hybrid children and themes of found family. It's not particularly gay (or straight, frankly) but there are some background lesbians (namely, a woman who has been guarding a payphone for 9 years waiting for her wife to call) so I'm using that as an excuse to mention it. — Valerie Anne
---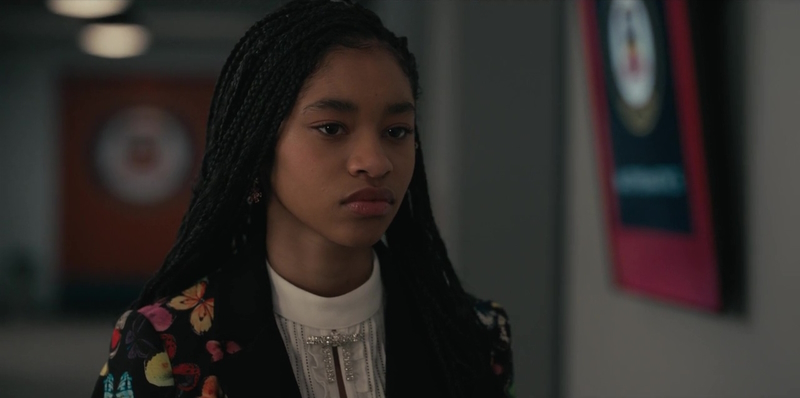 Late in The Fresh Prince of Bel-Air's first season, Ashley Banks turns 12. The family asks what she'll wish for when she blows her candles out and Ashley surprises everyone with her answer: Little T, a popular teen singer (played by the illustrious Tevin Campbell) that she has a crush on (she doesn't say that, explicitly, in that moment that but, back then, if a kid had a celebrity's face on their Trapper Keeper, the love was real). Ashley's sister, Hilary, squeals with excitement: "a boy!" If you're even remotely a fan of the OG series, you know this episode, it is iconic. One of the most memorable of the entire series.
When Bel-Air, the reimagined reboot of Fresh Prince, debuted last year, there was — as there always is — a considerable amount of handwringing about the decision to have the new Ashley Banks question her sexuality. The internet lamented that this new iteration was "sexualizing children" even though she's the same age than the OG Ashley Banks was when she revealed her crush on Little T. But, of course, no one ever suggested that the OG series was sexualizing children…even though, OG Ashley Banks gets a date and a kiss on the cheek from Little T ("he was aiming for her mouth and he missed," Will tells Uncle Phil) in that episode which is more than happened in the reboot.
I mention all of that because, season two of Bel-Air starts with a party for Ashley. It's her 13th birthday and it felt like the perfect opportunity for the show to both affirm their decision to expand the show's representation and to create a parallel to the OG series (though, admittedly, I don't know who you get to be the modern day Little T). Instead, the Banks family throws a yacht party with a special guest appearance by Saweetie — there's no indication that Ashley has Saweetie's face on her Trapper Keeper — and while a good time is had by all, it falls short of its iconic predecessor.
The real story of that first episode, though, is Ashley's relationship with her teacher, Mrs. Hughes (played by OG Ashley Banks, Tatyana Ali), who provides her with extra reading material and extra credit if she produces a two-page summary. Because she won't adhere to the school's curriculum and, instead exposes "her students to books that are honest about race, sexuality, and American history," Mrs. Hughes is fired. The firing sparks a huge controversy at Bel-Air Academy but somehow, despite Mrs. Hughes being her teacher, Ashley gets sidelined in the ensuing protest. That becomes a harbinger of Ashley's role in season two of Bel-Air. Even though she gets a potential love interest later in the season, the show doesn't spend enough time with them for them to make much of an impression.
That said, I like where the season ends for Ashley — with this potential love interest, the way she stands up to her brother over his drug use, and the way she rocks that butterfly print pants suit — so I'm hoping we see more of her in season three.
---
Survivor 4410: "Full Tilt Boogie"
Written by Anya
This episode opens with a reward challenge and guess who wins it, AGAIN? Yes, I know I'm starting to sound like a broken record — Frannie. She really has a knack for the bizarre challenges that make up daily life on this show I love so much. She also is somehow SMILING throughout, even though on top of everything, it's also RAINING. She is really a star!
Cementing her star status, Frannie chooses the mom squad to go with her (Carolyn, Lauren, and Heidi, in that order), which honestly made me emotional. I can't remember another time this has happened — I don't even know if it was that strategic. I think Frannie was overcome by the emotion of knowing she's choosing people to hear from their loved ones, and she wanted to reward the backbone of society: THE MOMS!
Frannie and the moms enjoy their reward of tacos and margs while Yam Yam, Carson, Danny, and Jaime languish back at camp. Then it's time for the next challenge — this time an immunity challenge. This challenge ends with a puzzle, so everyone should know immediately that Carson will win this challenge, because he freaking 3-D prints the challenges at home (iconic nerd status, we love to see it). Carson wins the challenge (I told you) so he's immune.
Back at camp, people are discussing what we know to be true: Frannie is a huge threat. She has literally won three challenges, two of them for individual immunity. She's smart and social. I wished so badly that Frannie would scramble for her life at that moment, because we know this is her make-it-or-break-it moment. Only Carolyn seems committed to keeping her around, but as we've seen the rest of this season, no one f****** listens to Carolyn. In the end, at Tribal Council, though some votes are thrown on Danny, Heidi, and Jaime, Frannie gets the most votes, and is sent home.
I wanted Matt going home to catalyze Frannie's villain era, and it didn't really happen. Now, I want Frannie going home, and Carolyn being left out of the vote, and no one realizing how powerful she is despite her unbelievably high EQ to catalyze HER villain era. Come on Carolyn, the game is yours to lose!!!
---
All American 518: "This Is How We Do It"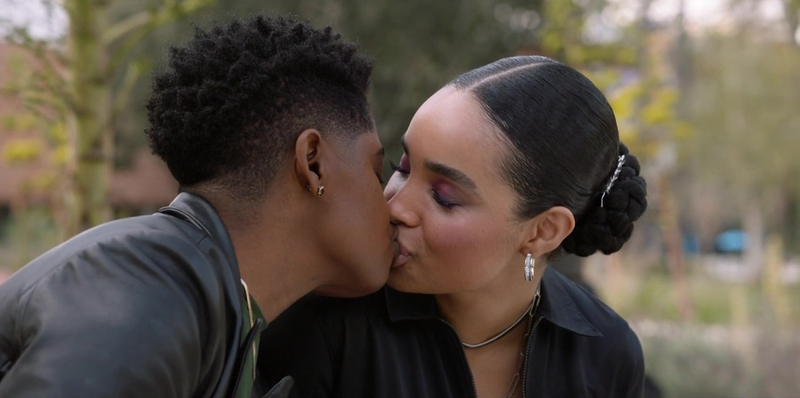 It's a big day for Coop: she's presenting a case brief on Garratt v. Dailey to her class. Do I continue to be perplexed by whatever this class is and why Coop is in it? Absolutely. Does this annoy anyone but me? Probably not. At any rate, as Coop is presenting, her professor interjects…repeatedly. He questions her word choice and pushes her to substitute her colloquialisms with more "legally rigorous" vocabulary. He criticizes the preparation that her study group has done and urges her not to slouch in the future…"it makes you look sloppy."
Understandably, Coop takes umbrage to the professor's remarks. She puts in her headphones to allow music — Patience's new song, in fact — to distract her until Skye arrives to listen to her frustrations. Coop mentions the new song and Skye shifts uncomfortably at the mention of Patience. Coop senses Skye's discomfort and tries to ask about it but Skye deftly steers the conversation back to the professor's antics. Coop feels singled out by the professor and his "slick comments." Skye asks if he's also the professor that criticized her use of slang and Coop wonders how she knew about that. Skye admits that while they were on a break, she'd asked Layla about her. Coop seizes on the word "were" and questions its meaning. I guess Professor Plum isn't the only one concerned about specificity.
Skye minimizes what happened between them and points out that neither of them are perfect. But really, all Skye is trying to do is assuage her own guilt…to forgive Coop so that Coop has to forgive her when/if she finds out about her kiss with Patience. They both agree that they're good — and share a kiss — before Skye pivots back to talk of Coop's professor. She encourages Coop to call out her professor but Coop isn't sure that's the right tack either. But before Skye can offer any additional advice, she gets a text.
"I KNOW WHAT YOU DID," it reads and video of the kiss with Patience comes shortly thereafter. This threatening message leads…well, no where, really. No blackmail, no coercion; ultimately, it only adds to Skye's paranoia. Clearly, Niko never watched Pretty Little Liars to know how these things are supposed to work.
After having approached her professor with her concerns about his disparate treatment and then, seemingly, being punished for having done so, Coop sulks next to Skye at Olivia's fashion show. She reports what happened and Skye is indignant. She insists that professors can't retaliate like that and promises to find Coop the resources she needs at GAU to fight back. Heartened by the support, Coop offers a heartfelt apology for not reciprocating. Skye assures Coop she doesn't have to apologize but Coop persists. She apologizes for how she said "I love you" for the first time but assures Skye that she meant it. The revelation disarms an anxious Skye and the reunited couple shares a kiss and settle in to watch the show.
But then, unbeknownst to Skye, Coop gets a text and her entire demeanor changes. Coop starts piecing everything together — why Skye finally returned her call, why Skye was so interested in patching things up — and confronts Skye when they arrive back the Baker house. Skye tries to explain but Coop's done talking: she lets the video of Skye kissing Patience speak for itself.
---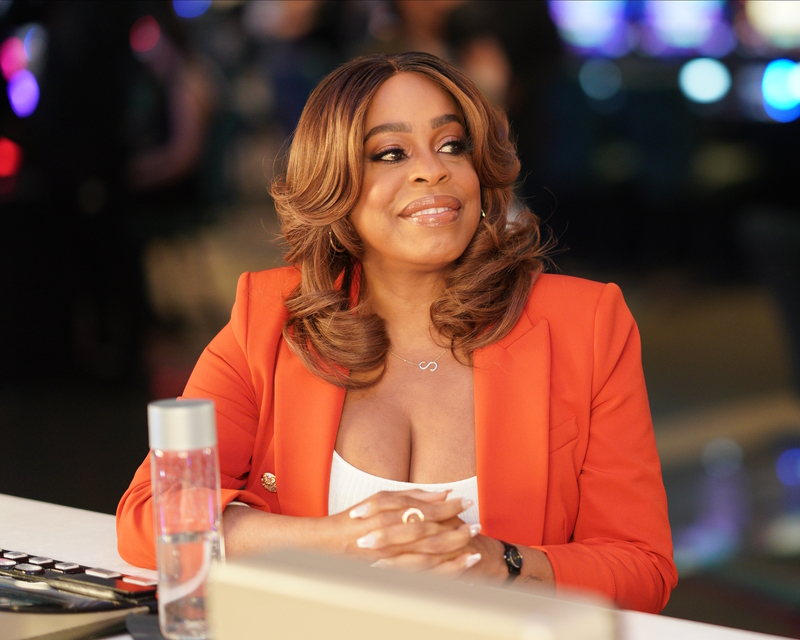 It's the eve of Simone Clark's 49th birthday and she is determined to kick her new year of life off right. She wants the perfect menu and the perfect guest list. She wants anyone that's ever been a force for good in her life, including her old boyfriends and her old girlfriends, to be there. But Simone's colleagues — Brendon, notwithstanding — haven't RSVP'd for her party yet and she sets out to turn their maybes/nos into yeses.
Laura insists that their job necessitates that she always be a maybe while Carter asserts that, as Simone's training officer, he wants to set a firm boundary between their professional and personal lives. Before Simone can offer much pushback, the team is tasked with finding out what happened to Neal Wizaro, an FBI who was buried alive in a Las Vegas desert with no memory of how he got there. The assignment sends Simone to Vegas, on a private jet, just before her birthday which, understandably, gets her excited, but Carter reminds her that they're going for work. On the flight, Simone once again tries to convince Carter to come to her birthday party. He stands firm, determined to maintain his impartiality, but questions why she wants to throw a big bash for her 49th birthday. She promises that if he comes to the party, he'll find out.
The team splits the investigation — Lauren and Brendon in LA, Carter and Simone in Vegas — and by the end of the night, they still don't know what happened to Wizaro. Finally off the clock, Simone requests an amaretto sour and enjoys the start of her birthday at the casino. Carter joins her for a moment…long enough to find out why Simone's so insistent about celebrating her 49th birthday. She admits that her mother never got to see her 49th birthday so she's determined to make hers special. Plus, Simone notes, she's always lucky on her birthday. Carter scoffs at the notion of luck but, sure enough, the moment he leaves Simone alone, she wins $25k on a slot machine.
The next morning, Carter and Simone are called back to LA — after Simone gets a hero's welcome from all the friends she made the night before — and join the team to take down the folks responsible for having buried Wizaro alive. Turns out, Wizaro was just one link in a chain, all leading back to the identity of a former mercenary turned double agent who now lives with his wife and daughter under witness protection. The folks on the mercenary's trail are the family members of people he killed in his former life, looking for revenge. Thankfully, Simone is there to stop it: jumping in front of the bullet before it strikes the daughter. But (surprisingly) Rookie Feds doesn't end with a cliffhanger — Simone is bruised but, otherwise, fine — and uses her injury to guilt her colleagues into joining her at her 39th birthday party.
Somehow, the happy ending only worries me more about The Rookie: Feds' future. It hasn't been renewed despite a strong freshman year performance and, with the acquisition of 9-1-1 by ABC, I worry about its fate. We deserve nice things…and by nice, clearly, I mean, having Niecy Nash on my television every week.
---
Fantasy Island Episode 212: "Girlboss, Interrupted"
Fantasy Island's Guest of the Week is Courtney, a young single mother who has big ideas for the company she's the receptionist for but not a lot of self-confidence about it. By the end she decides to start her own company because the boss she idolized was faking it anyway. To get to this point, she is given caramels that let her hear the thoughts of everyone around her for a while, which will be relevant later.
When Courtney first arrives at the island, Ruby is late to greet her, and based on Elena's reaction, this isn't the first time Isla is to blame for Ruby slacking on her island duties. While talking about her daughter, Courtney asks Ruby if she has children and Ruby quickly changes the subject. Later, it happens again when Elena asks Ruby what it was like being a young working mom.
In an effort to help make her decision about Isla's proposal, Ruby talks to Segundo about why Elena hates mermaids so much. Segundo says that there was a pact; the mermaids keep the island invisible to the outside world and the island protects the mermaids. But once a siren seduced a guest and took him to the sea with them, so the Rourke's don't trust them anymore.
When Ruby asks Isla about this story, she assures her girlfriend that the man wasn't stolen, he went voluntarily, like she hopes Ruby will soon. She tells Ruby to take her time deciding but kisses her about it.
Elena asks Javier to take one of the mind-reading candies and talk to Ruby to see if things are really on the up-and-up, and when Javier does, Ruby is all "no thoughts, head empty." This confirms Elena's fear that Isla is stealing Ruby's memories to make it easier to persuade her to leave her life behind and give herself to the sea. But Elena is determined to stop this sexy siren and save her best friend.
---
Saint X Episode 104: A Disquieting Emptiness
This week, Emily's slow spiral leads her to a very bad documentary about her sister's death. Sunita catches her and expresses her concern, but Emily insists she's fine. Emily reminds her of their plan, and Sunita seems reluctantly supportive.
The plan, as it turns out, is stalking and psychologically tormenting Gogo. Emily "bumps into" him on the street and talks about playing checkers as a kid, she is always at his favorite restaurant and is slowly getting him to open up to her by offering half-truths of her own.
Emily's boyfriend is starting to get worried, but Sunita assures her she's keeping an eye on Emily's mental health, though he doesn't seem convinced.
Now, it's important to note here that while we watch events unfold in the past, during Allison's last days, we're privy to information little Emily (then called Claire) didn't know, and thus I am 100% positive Gogo didn't kill Allison. I think it's possible he helped cover it up, or at the very least didn't do anything to expose the truth, but I have no doubt in my mind that Gogo never laid a hand on that girl. In fact, I have plenty of suspects, and none of them work at the resort.
That said, Emily is convinced Gogo murdered her sister. Therefore, it is absolutely batshit that one night, she accepts a ride home from him. In her slight defense, she took a small precaution, and Sunita was supposed to be watching/following from her car, but she got blocked in by a delivery driver, so she was alone when Gogo took her to a literal back alley. Luckily, as I said, Gogo is a gentle giant, so he was just showing her the riverside to hope it would help her with her insomnia.
While looking out at the Statue of Liberty, Emily tells Gogo that she once was obsessed with editing a documentary to the point that she had to go on what Gen Z would call a "grippy sock vacation." Gogo confides back about a friend who betrayed him that he hasn't spoken to in 20 years.
That's all the progress they make that night, but when Gogo drops Emily off, her boyfriend is watching in the rain. Dun dun dunnnn.
---
The Power Episode 108: "Just a Girl"
Everyone's stories are starting to intertwine, with Eve and her followers (who create a Last Supper moment, a brilliant visual) gaining popularity because of a viral video of Eve healing Luanne and baptizing everyone. Margot's daughter Izzy and Roxy were among the viewers.
Eve is worried about her face being out there on account of the fact that she killed a man, but Sister Maria reassures her that she did it to protect herself so she'll be okay.
Small update on the artist formerly known as the lesbian gangster; turns out Roxy is some other flavor of queer, either bi or pan or labelless, because this week she is revealed to be sleeping with a boy who likes to be shocked and a girl who she calls "babe" on her way out. Roxy ends up being distracted by Eve's videos and talking to her online, saying that Eve is just doing magic tricks but Roxy is the one with true power.
Meanwhile, Margot's family is going through it. Her son is having his mind entirely rotted by UrbanDox and Jos is the only one who seems to be appropriately concerned about it. The family fight eventually leads to him posting the video of Jos's boyfriend.
When Jos finally sees this post, she's furious, and almost zaps her brother again, but Margot steps in and uses HER power to counter it, outing herself to the rest of the family, who react poorly.
Eve's girls see the news with Eve's real name and supposed crime, and Sister Veronica goes to call the police but Eve stops her. The voice in her head tells her to "change her mind" so she tries to do just that, but she ends up sort of frying her brain and she stumbles around in a stupor for a few hours before bleeding from the eyes and dropping to the ground.
Over in England, Roxy finishes celebrating her 18th birthday by visiting her mom's salon, where she finds out that her mother had a boyfriend she didn't know about. At the end of the day, her oldest brother gives her enough money to fuck off and tells her that her dad was the one who insisted Roxy be at the wedding and not at her apartment the day her mother was murdered.
Over in Moldova, Tunde pretends to be a journalist's photographer to try to get close to Tatiana to tell her that her sister Zoia is the leader of the rebellion of women who escaped sex trafficking, and that she just gave birth to a baby girl. After this meeting, which ends with Tunde being imprisoned because the journalist is a scumbag, Tatiana's husband is spitting vitriol about the women in the rebellion, and also kicks Tatiana's dog for no reason, so Tatiana bashes his head in. Then she calls her assistant in, shocks her to death, and frames her for the murder. In a brilliant bit of acting, she calmly surveys the scene, makes a frantic-sounding phone call about it, hangs up, walks over to the fountain to splash water on her face, coolly inspects her handiwork, then takes up screaming and crying again as the guards pour in. Chef's kiss.